Firefighters spent about three hours putting out a fire at an office building in downtown Lockport.
No injuries were reported but the fire did cause extensive damage to the interior portions of the upper floors and roof of the Lockport Office Building at 1000 S. State St., Lockport Fire Chief Frank Blaskey said in a news release.
About 5 p.m. on Tuesday, firefighters with the Lockport Township Fire Protection District responded to a reported fire at the office building, Blaskey said.
When firefighters arrived, they saw nothing showing from the front of the large three-story office building but their investigation quickly led to the discover of a fire in a wall near the rear fire escape, Blaskey said.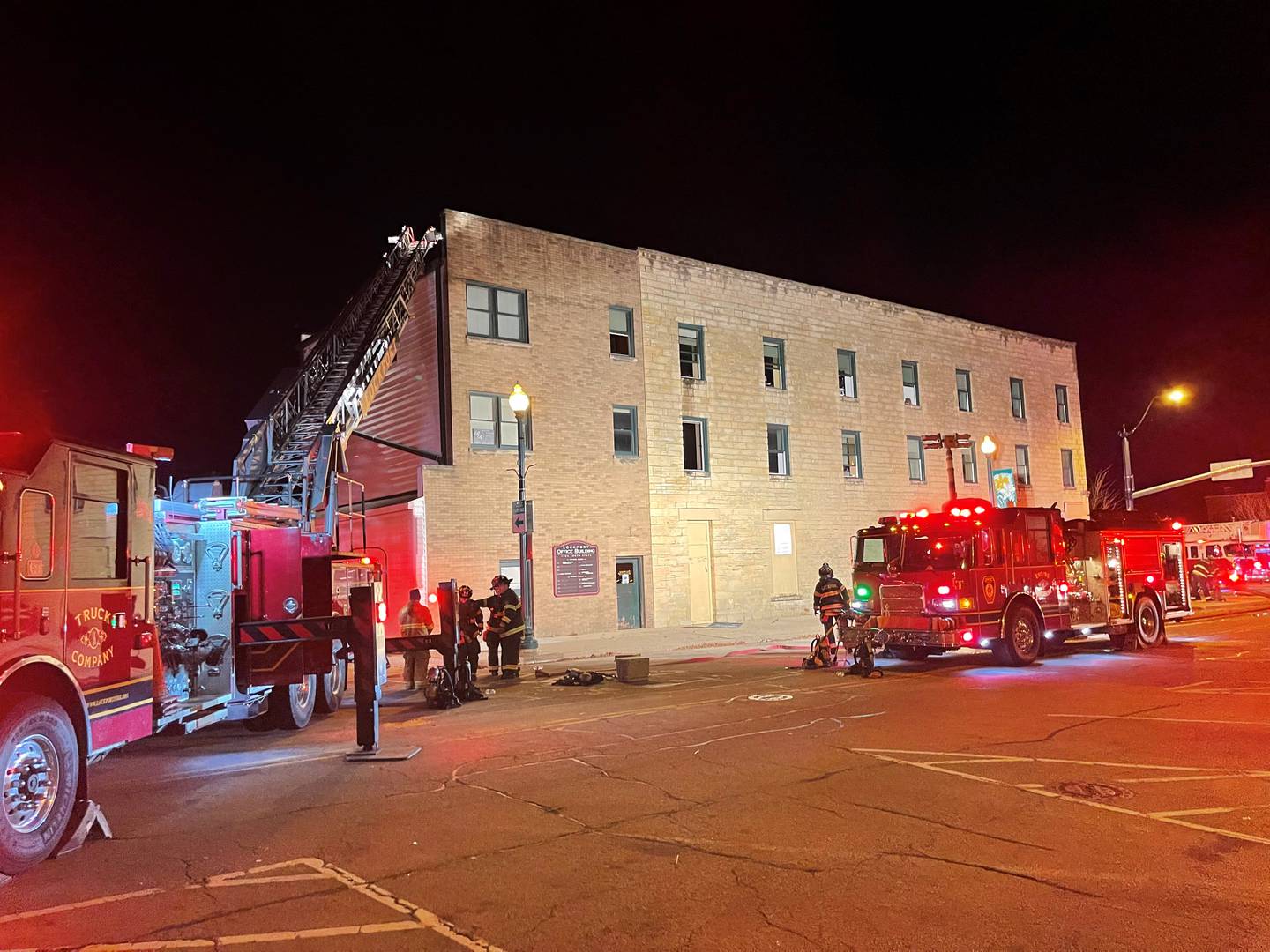 Firefighters began an interior fire attack and found the fire had extended up through various void spaces to the third floor and roof, Blaskey said.
"The building's construction made overhaul operations extremely difficult to expose all of the hidden fire," Blaskey said.
Firefighters received further assistance with the fire and spent about three hours on scene before the fire was completely extinguished, Blaskey said.
The cause of the fire is under investigation.