A Plainfield neighborhood saw the worst damage in Will County from the storm system that produced the Naperville tornado late Sunday night.
The section of Plainfield near downtown may have been hit by a brief touchdown itself as weather experts plan to assess the damages to determine what occurred.
The major impact from the storm system was in neighboring Naperville, where more than 100 houses were damaged and eight people were hospitalized. There were no fatalities.
Plainfield experienced at least heavy winds with trees falling into houses and one tree along Route 126 being uprooted and taking a section of sidewalk with it.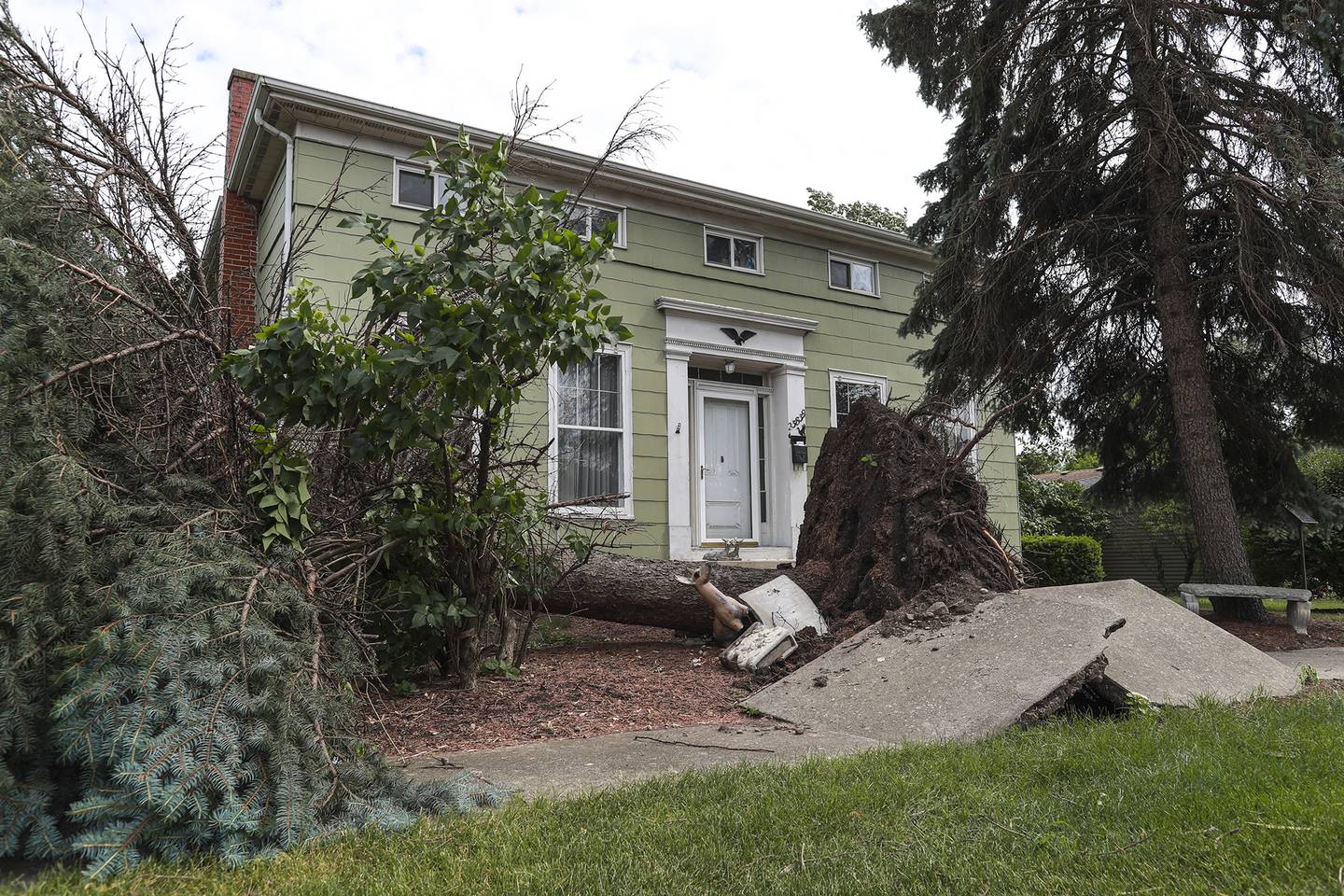 Two houses were damaged by falling trees, Plainfield Fire Chief Jon Stratton said Monday.
"One fell on a house and tore the roof open, and one fell on a house and busted the windows on the side," Stratton said.
The damage occurred in an area south of Route 59 between Lockport Street and Route 126. Damage extended east beyond Eastern Avenue into a residential area where many residents by late Monday morning had piled up branches near neighborhood streets for pick-up.
Most of Will County averted any major storm damage, said Will County Emergency Management Agency Director Harold Damron.
There were reports of down power lines and fallen trees in the Joliet, Romeoville and Bolingbrook areas, Damron said.
Plainfield "is where we had the most reports," he said.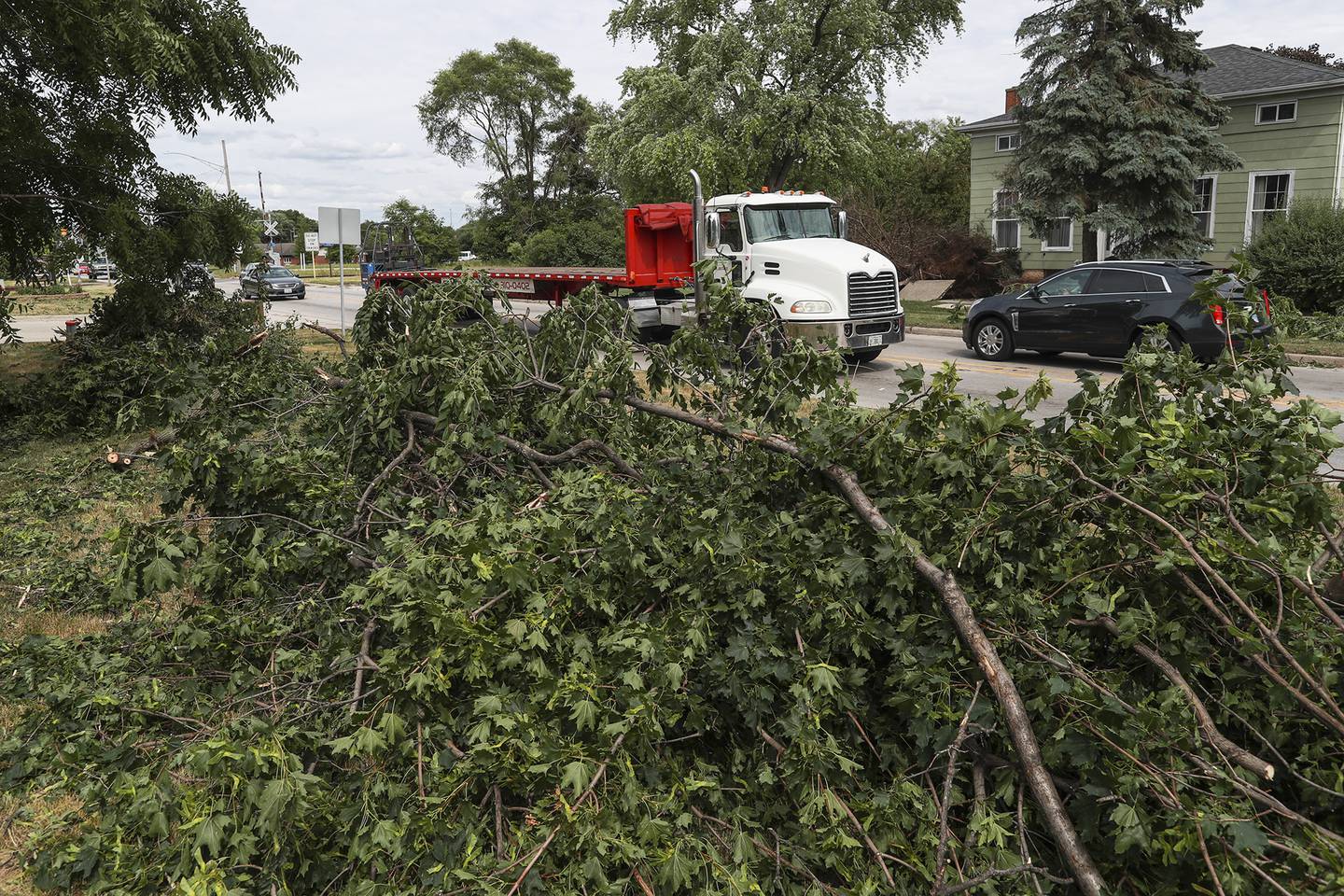 Damron noted the National Weather Service planned to assess damages in Plainfield and several other areas to determine if there were tornado touchdowns beyond the Naperville area.
"If it was a tornado, It appeared like it may be a brief down-and-up thing," Damron said of the weather event in Plainfield.
Plainfield was listed as an area showing "brief radar rotation," according to the NWS website.
The big damage was in Naperville, Woodridge and Darien, which may have been hit by an EF-2+ rated tornado between 11 p.m. and midnight, according to NWS.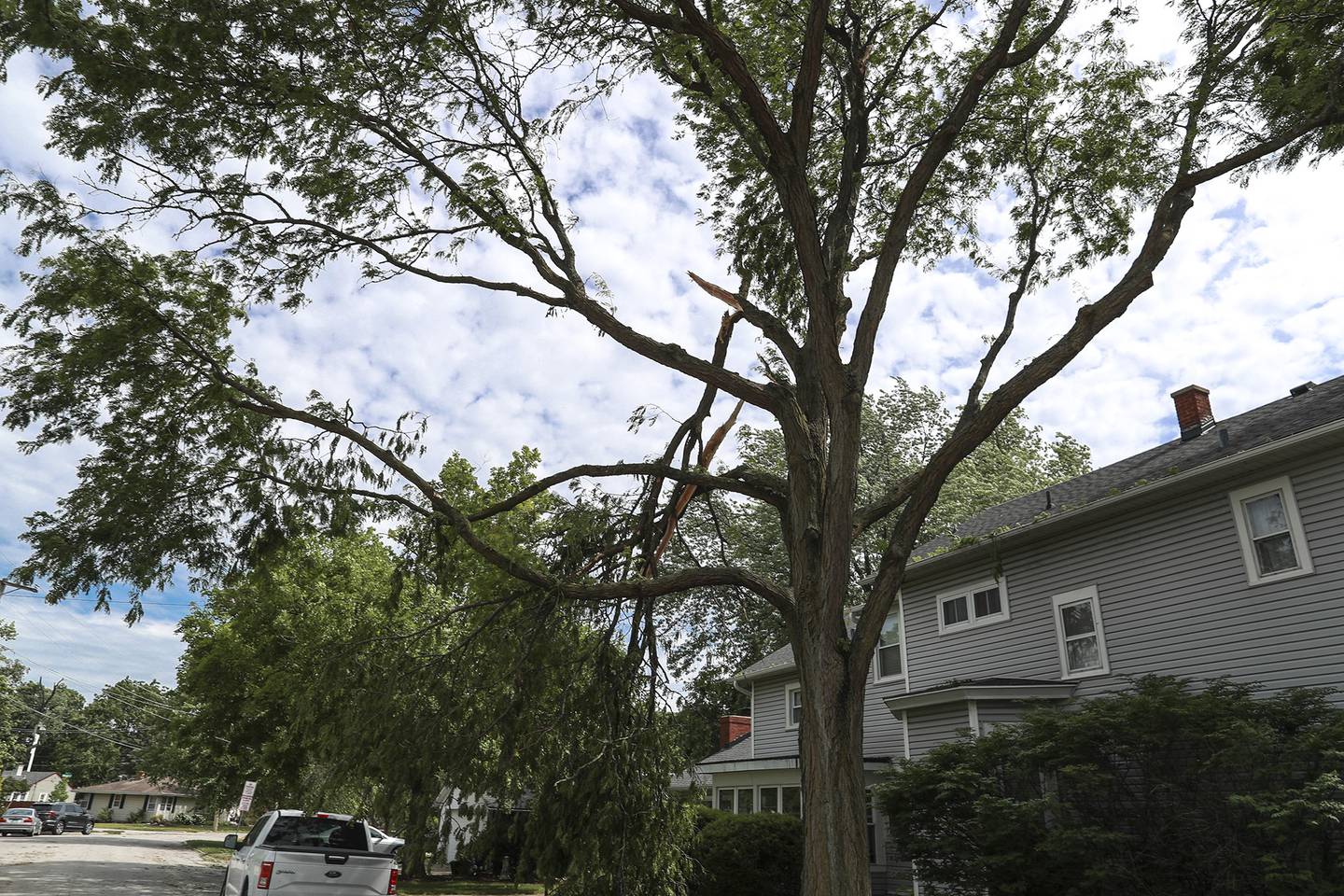 The last EF-2+ rated tornado in the Chicago metropolitan counties was in Coal City almost six years to the date, NWS said. That tornado hit on June 22, 2015. Another EF-2+ rated tornado hit Naplate/Ottawa on Feb. 28, 2017.
Other locations that NWS planned to assess for potential tornado damage are: Addison, an area from North Aurora and Kaneville, and an area from Downers Grove and Hinsdale, and a section of Indiana between Hobart and South Haven.
Damron said he had been told by Naperville officials that as many as 125 houses sustained damage that was anywhere from severe to minor.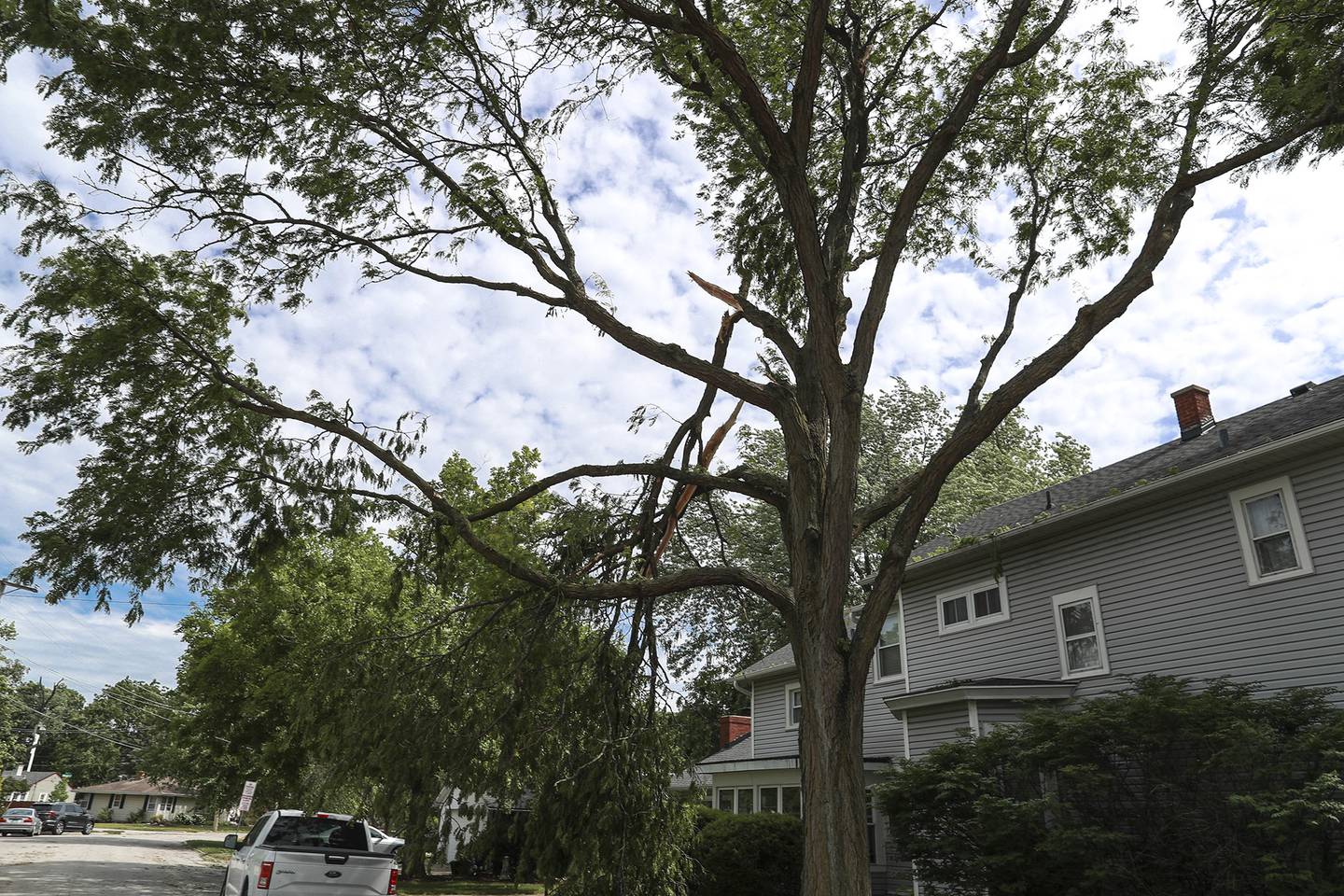 "It doesn't appear that any of those were in the Will County part of Naperville," Damron said.
Naperville is primarily in DuPage County, but part of the city stretches into Will County.
The city of Joliet sustained little damage from the storm, Joliet Fire Chief Greg Blaskey said Monday.
"We had a couple of wires down, but that's usually expected during a severe storm," Blaskey said.
The downed wires were in the central and eastern areas of Joliet, Blaskey said.