Members of Congress representing the Will County area backed the bipartisan infrastructure bill which passed the House of Representatives late Friday, which will lead to a significant investment in the nation's roads, bridges and more.
Democratic U.S. Reps. Bill Foster, D-Naperville, Marie Newman, D-La Grange, and Lauren Underwood, D-Naperville, all voted for the bill with about $1 trillion to invest in roads, bridges, public transit, rail, electric vehicles, broadband, modernizing the electric grid, airports and more.
The passage of the bipartisan infrastructure bill is a big win for President Joe Biden and Democrats who have been trying to pass it, along with another massive bill focused on social programs.
"Infrastructure is more than just roads and bridges – it's an investment in families, jobs, our supply chains, and our global competitiveness – and it's an investment that pays off," Underwood said in a statement.
Foster acknowledged the longstanding need for fixing "crumbling roads and bridges," especially in Will County which is home to the largest inland port in the nation.
"I'm proud to represent those in the 11th District, know all too well what decades of neglect has meant for the infrastructure we rely on every day," he said in a statement. "I'm proud that Democrats and Republicans worked together to make this historic infrastructure investment that will finally address the concerns we've been hearing from our constituents for far too long."
Newman praised the passage of the bill, which included two of her bills to make transit more accessible to those with disabilities. Still, she said in a tweet "our job is not over." She said Biden and Congressional leadership promised a vote on the president's so-called Build Back Better Act, which Newman said she looks forward to also passing.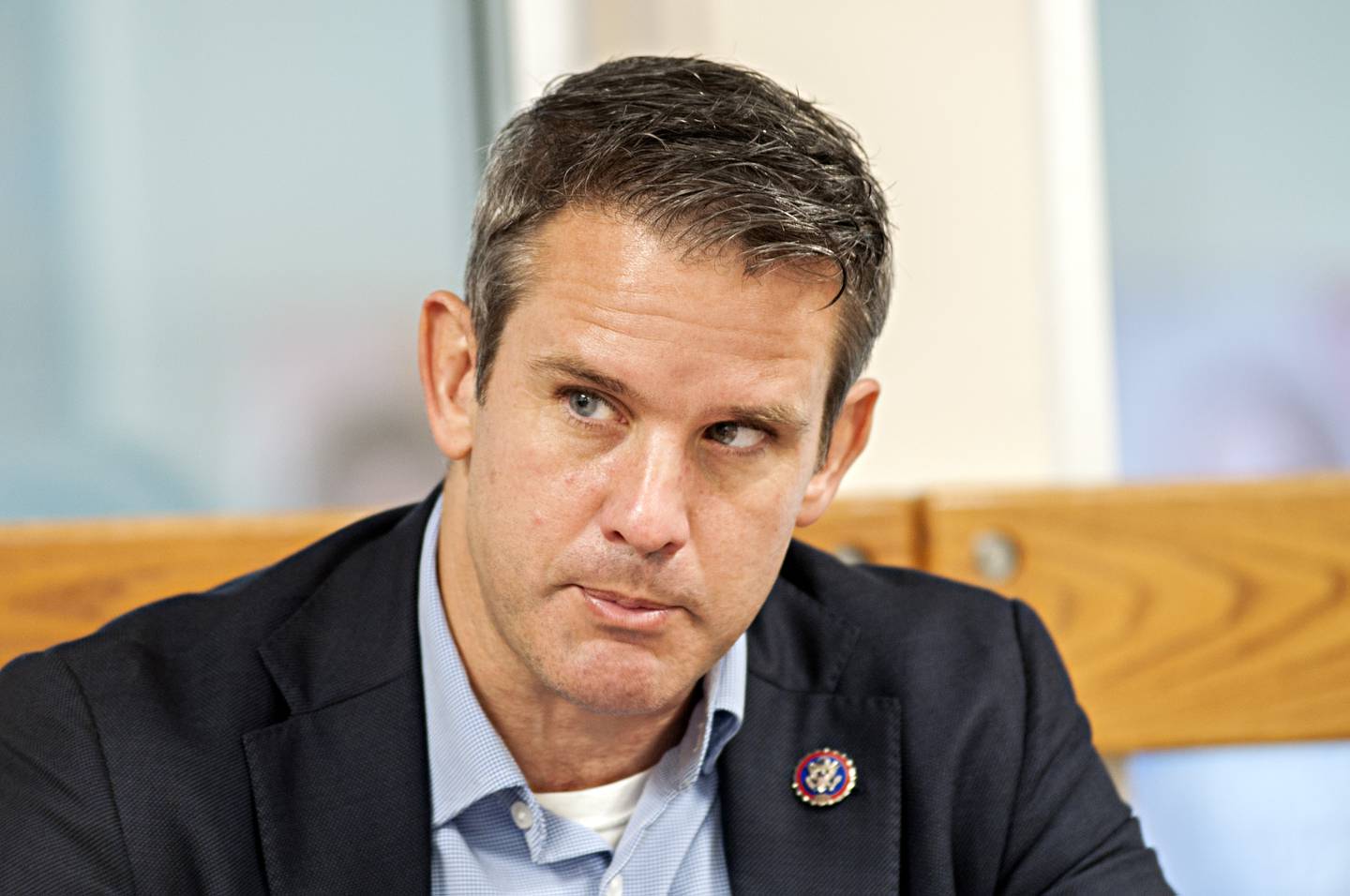 Rep. Adam Kinzinger, R-Channahon, was one of only 13 Republican House members who voted for the bill, which generated blowback from some in his party who accused him of giving Biden a win.
Rep. Marjorie Taylor Greene, R-Georgia, argued in a tweet that they helped Democrats' "Communist takeover of America."
Kinzinger tweeted a sarcastic retort saying "Infrastructure=communism is a new one. Eisenhower's interstate system should be torn up or else the commies will be able to conveniently drive!"
Infrastructure=communism is a new one. Eisenhower's interstate system should be torn up or else the commies will be able to conveniently drive! Red Dawn in real life pic.twitter.com/WTPtBYDSHx

— Adam Kinzinger (Slava Ukraini) 🇺🇸🇺🇦 (@AdamKinzinger) November 6, 2021