Former Police Chief Dawn Malec said Wednesday that she intends to remain with the Joliet Police Department whether or not she gets the chief job back.
Malec was returned to the police department this week after being terminated a week ago in what appears to have been a city hall misfire.
"Right now, I'm back with the rank of lieutenant," Malec said. "Unfortunately, it's still an administrative position. I'm not anticipating leaving at this point."
Malec has said she will seek reinstatement as chief and hopes to make a case to the City Council. But the city attorney said Wednesday that Joliet ordinances give the city manager authority to remove a police chief, which is what happened last week.
Although she is back on staff, Malec said she is taking some time off to care for her ill mother. Otherwise, she said, she would be back at work.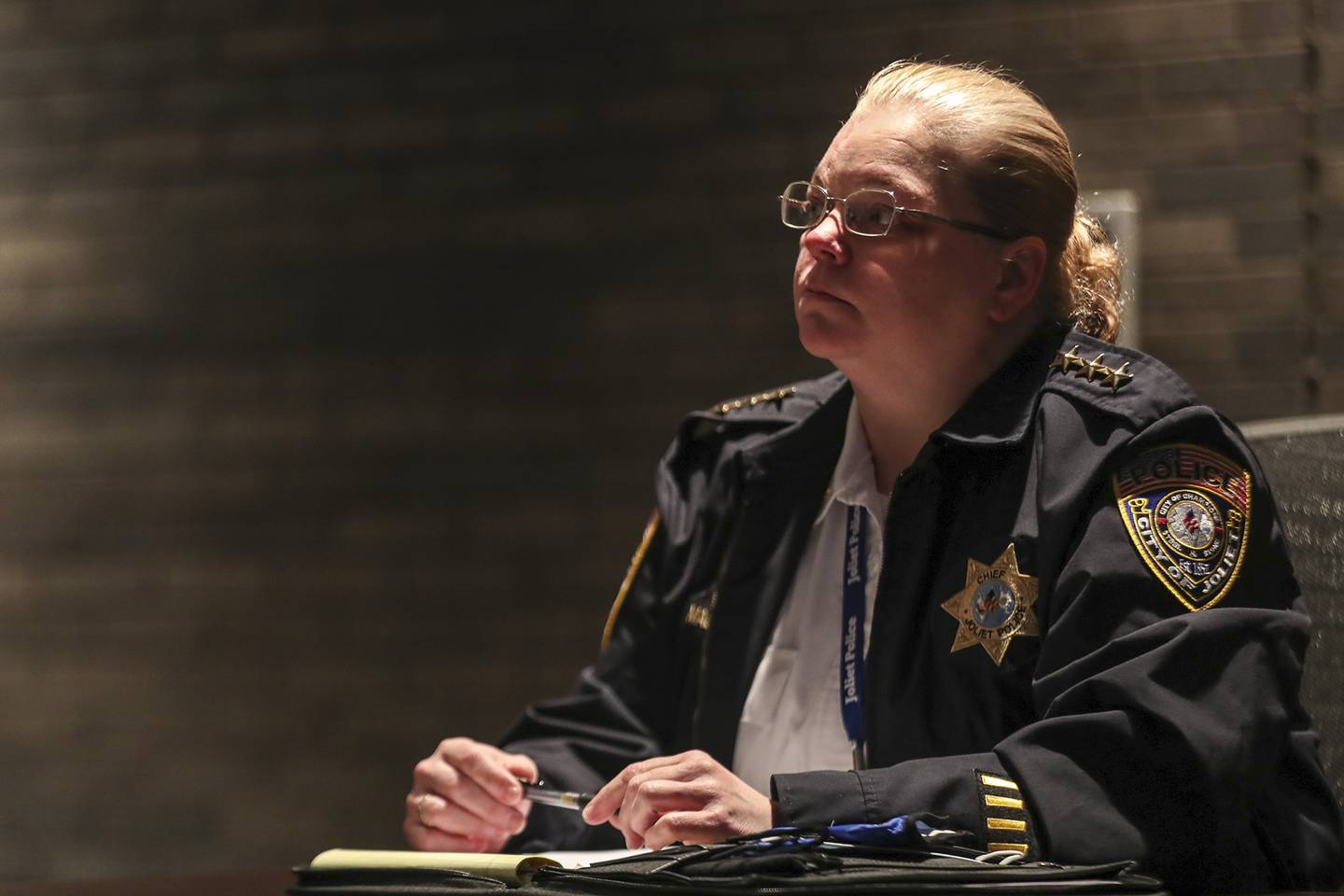 "It's not that I'm ashamed to go back or worried to show my face downtown," she said. "I have other pressing issues as well."
Malec is not being returned to regular police duties but has been assigned to administrative work in the city clerk's office, an assignment that typically would be made for an officer awaiting a disciplinary hearing. It's not clear what disciplinary action could be pending.
City Manager James Capparelli has not returned repeated phone calls seeking clarification of Malec's status.
City Council members, who were informed by Capparelli in a closed session after their Oct. 5 meeting that he would fire Malec, said they have not received any updates since the city manager issued a public announcement the next morning that the chief was no longer working for the police department.
"I don't know what procedure there's going to be be," Mayor Bob O'Dekirk said. "We're probably going to take a look at it at the City Council meeting next week."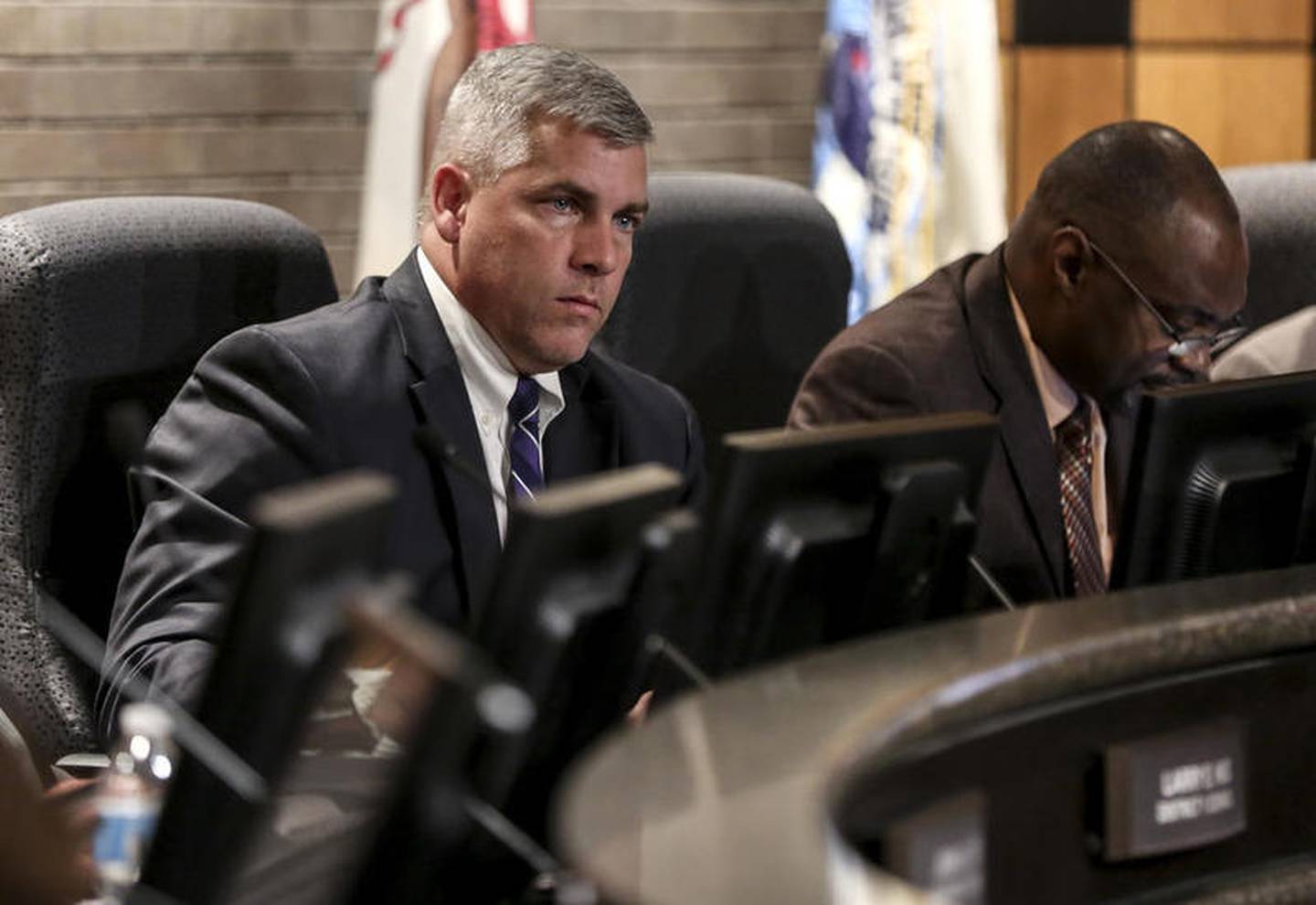 The council meets again on Monday and Tuesday.
Within hours of Capparelli issuing a public statement saying Malec's "employment with the Joliet Police Department has ended effective immediately" and that the city "wishes her will well in her future endeavors," he had a letter hand-delivered to Malec with an offer to return to the department under her former rank of lieutenant.
The city's municipal code requires that discharged chiefs be returned to their previous rank unless they can retire on pension.
Malec said the letter from Capparelli also offered her the opportunity to retire on pension based on her 27 years of service. But she said she needs to work 30 years to reach full pension.
City Attorney Sabrina Spano said Wednesday that a police chief must be able to retire at full pension before she can be fired by the city manager. But Spano said Joliet ordinances do give the city manager authority to remove a police chief from the position and demote the chief to her former rank in the department.
Malec has said she believes her termination was due to her insistence on an administrative hearing on disciplinary charges against Sgt. Javier Esqueda for leaking police video from the controversial arrest of Eric Lurry. Lurry died in January 2020 from what authorities determined to be an overdose of narcotics ingested during the course of his arrest.
The Lurry case sparked numerous protests in 2020 and was the catalyst for an investigation into the police department now being done by the Illinois Attorney General's Office.