While the state police reform law passed earlier this year brought plenty of criticism from law enforcement and elected officials across the state, the provision requiring body cameras was likely the least controversial provision.
Even fervent critics of the law in Will County said they were in favor of the use of body cameras.
While the requirement garnered widespread support, the actual process of securing body cameras for all police officers in the county poses its share of challenges.
Several municipal police departments in Will County are still working on plans to purchase body cameras for their officers.
The new law requires all police officers in Illinois to be equipped with body cameras starting with the largest departments by 2022, and the smaller departments, in municipalities with fewer than 50,000 residents, needing them by 2025.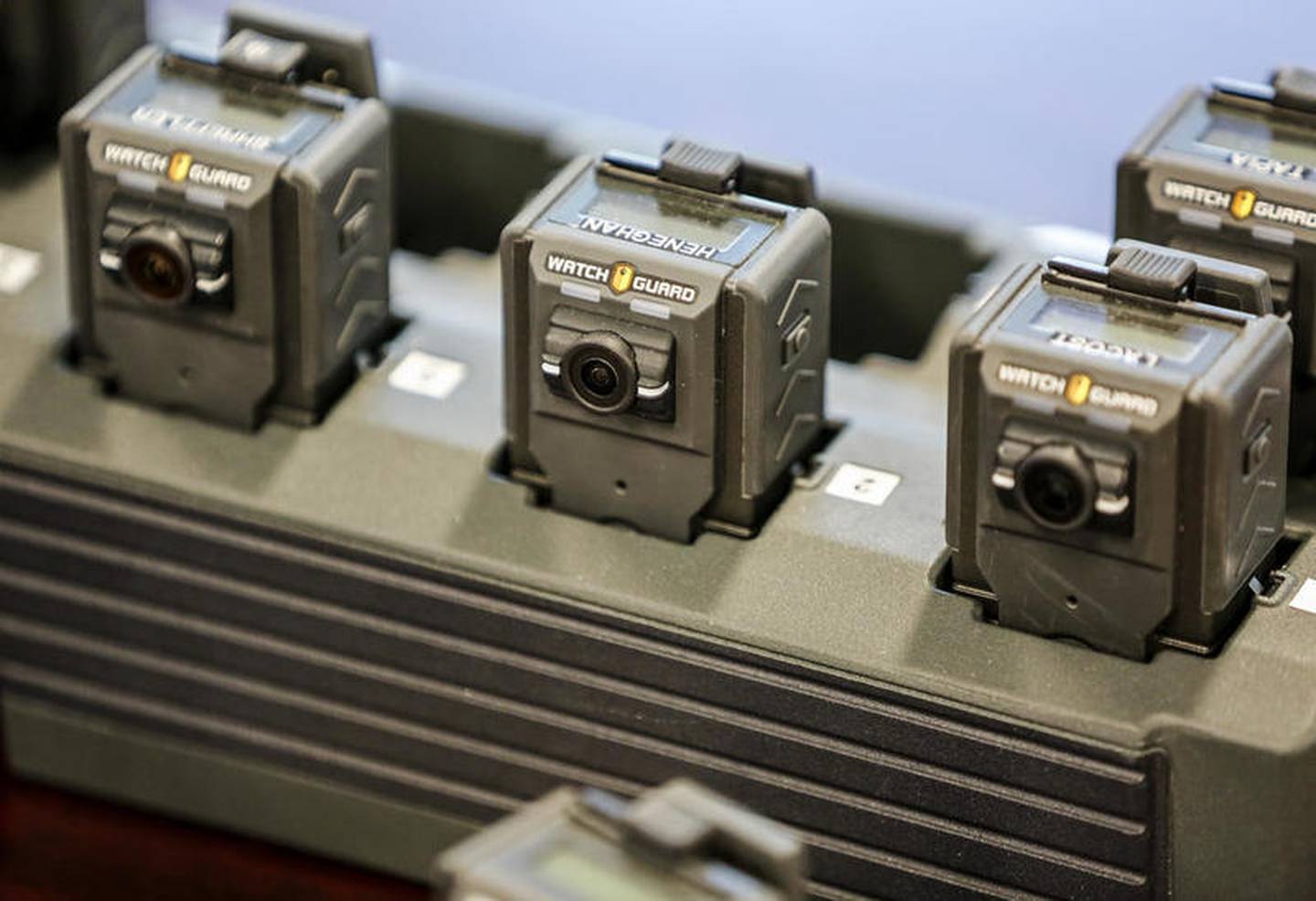 Who has them?
A few municipalities in the county have already purchased body camera for their police officers.
Rockdale Police Chief Robert Dykstra said his department opted to purchase body cameras for its 12 officers in the wake of the protests in Ferguson, Missouri in 2014 after a white police officer shot and killed a Black teenager. Dykstra said even then he could foresee body cameras on police officers would be expected in the near future.
The village was on board and Dykstra said the cameras have been useful to ensure a record of the truth in even minor incidents.
"If we do have an incident, we want to be able to say 'No, here's the video,'" he said.
Still, he acknowledged the new technology added more work for him and his deputy chief. Even requests for videos under the Freedom of Information Act cause more work for his small department.
Even with the extra work, Dykstra said body cameras are a significant tool in maintaining public trust.
"Transparency is key," he said.
Last year, the Will County Board approved the purchase of body cameras for the sheriff's office and its more than 200 deputies for a little over $1 million.
New Lenox bought cameras for its 37 officers which will cost the village nearly $173,000 over five years.
Braidwood police officers have had body cameras since 2017. The city purchased its cameras for 16 full and part-time officers for $60,000 over five years. The price included replacements and video storage, said Braidwood Chief Todd Lyons.
Who still needs them?
Officials from most police departments around Joliet said they are still looking into buying body cameras.
The police departments that still need to purchase cameras include Bolingbrook with 113 officers, Channahon with 27 officers, Crest Hill with 32 officers, Elwood with 11 officers, Joliet with more than 250 officers, Lockport with 39 officers, Minooka with 21 officers, Plainfield with 56 officers, Romeoville with 68 officers, Shorewood with 30 officers, and Wilmington with 20 officers.
Most departments are from smaller communities which have until 2025 to buy cameras.
Many said they were researching which brands of cameras would be best for them and some were even conducting trial runs.
For example, the Plainfield Police Department has run trials with cameras from two different brands before coming up with a plan to present to village officials.
"It's a very long process," said Plainfield Police Cmdr. Anthony Novak.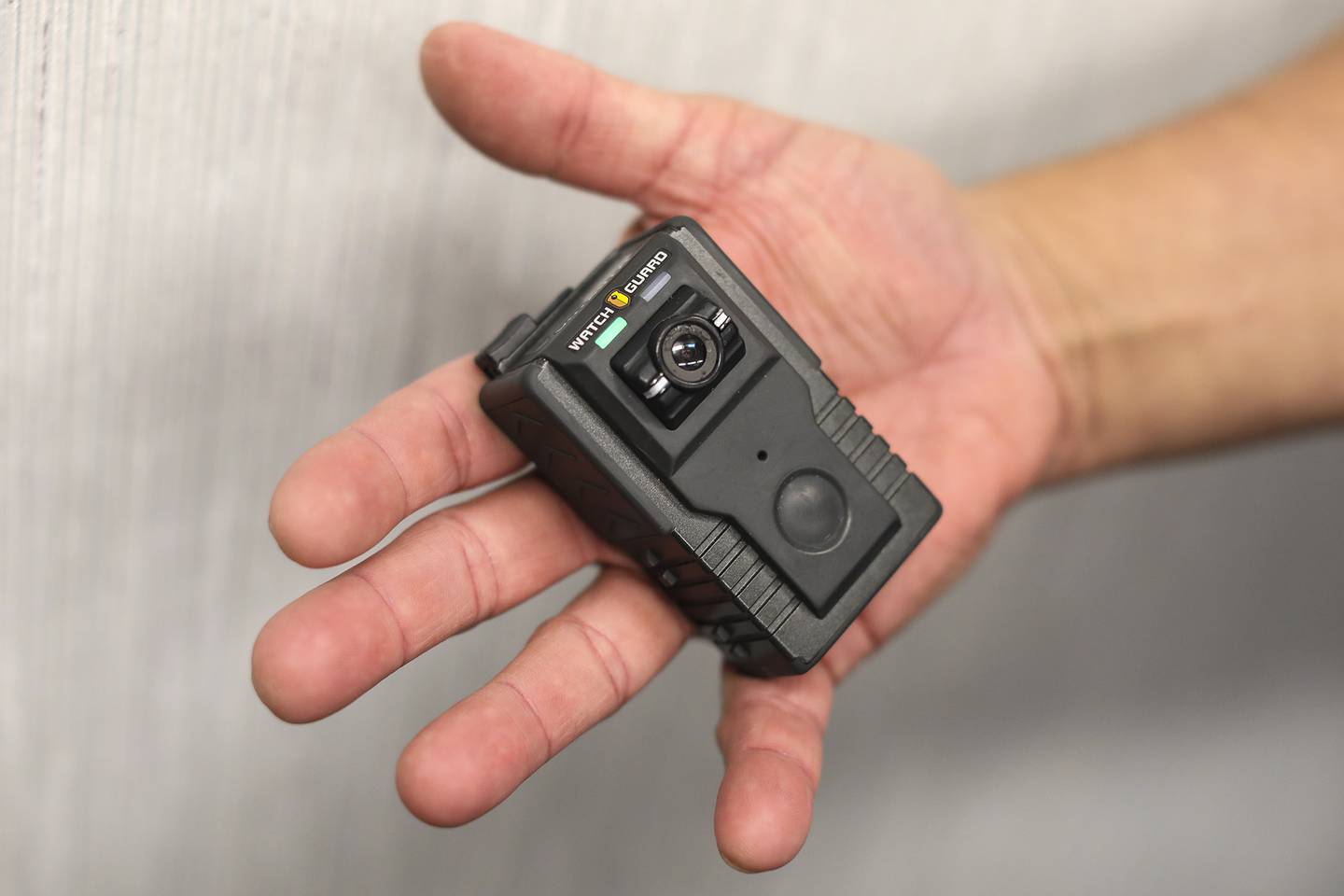 Ultimately, he said, the price tag will depend on "how many bells and whistles" the department wants with its cameras.
Other police officials said they received quotes for purchasing cameras and storage. Many said cost was a top concern.
Some departments have logistical concerns beyond the potential price tag.
Elwood Police Chief Fred Hayes said the village had to upgrade his department's server to accommodate video when it ultimately purchases body cameras.
Crest Hill Police Chief Ed Clark said the addition of body cameras might require the hiring of a full-time information technology professional for the city to handle the footage. He added that processing the video for requests under the Freedom of Information Act is important because the community "demands transparency."
Clark said officers having body cameras will help build trust among residents. Plus, his department can use footage of his officers for periodic reviews of how they are conducting themselves in public.
"It's going to be a win-win for everybody," he said.