Joliet Police detectives are searching for a former teacher and youth counselor for the Diocese of Joliet who has been charged with traveling to meet a minor and grooming.
On Friday afternoon, Joliet police Lt. Joe Egizio said Jeremy Hylka is not in custody and detectives are "working to establish his whereabouts."
"I am confident he will be in our custody in the near future," Egizio said.
Police officials held a news conference Friday to speak about the investigation that led to two felony charges against Hylka, who allegedly was captured on video attempting a rendezvous with someone he thought was a 15-year-old boy Tuesday night at a Joliet McDonald's.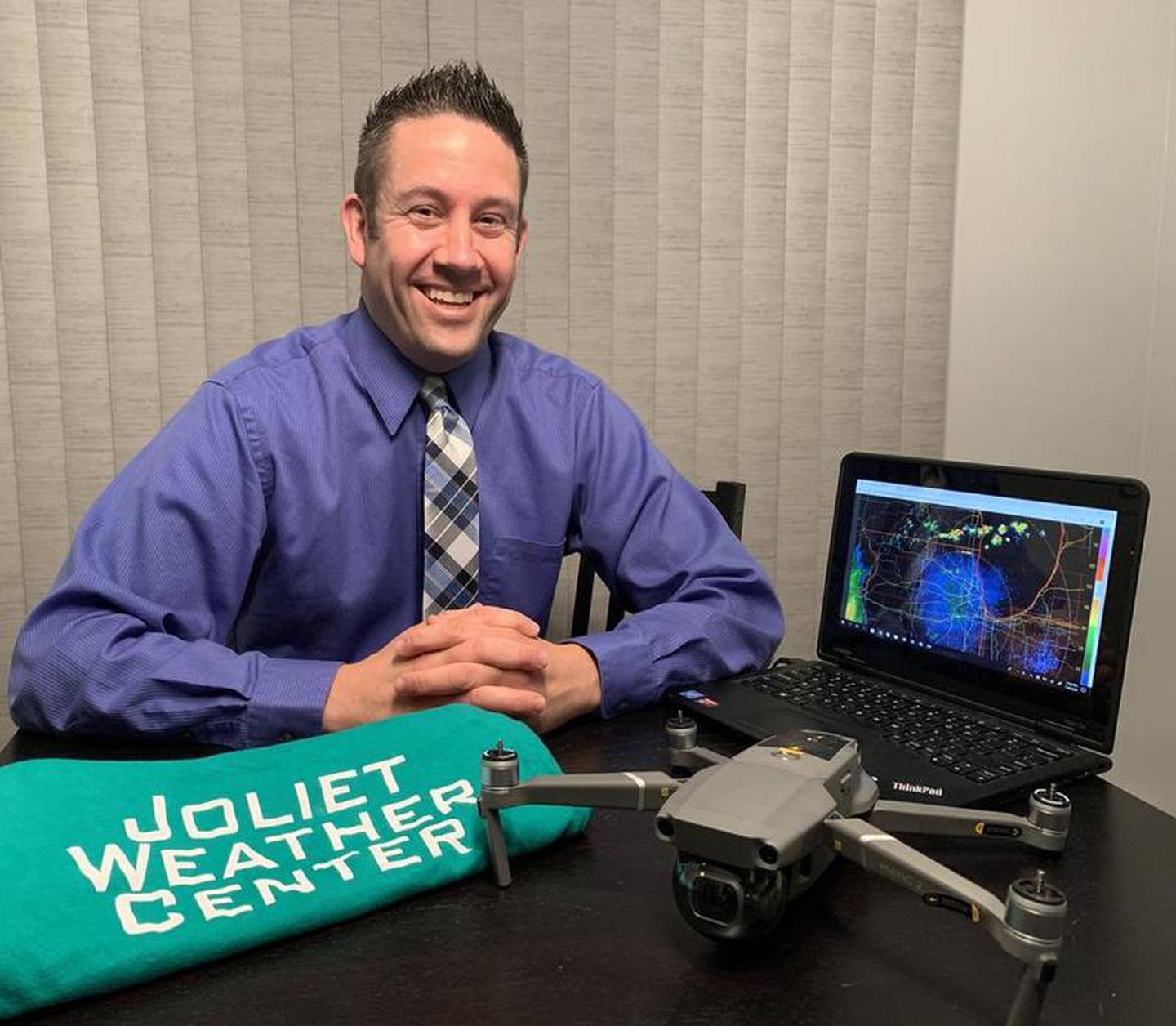 Egizio said the Joliet Police Department was notified about 6:30 a.m. Wednesday of a Snapchat video that "possibly depicted inappropriate contact of an adult with a minor."
"The Snapchat user that posted the video was identified, located and interviewed by the Joliet police investigations division. This individual was fully cooperative," Egizio said.
The case was assigned to Joliet police Detective Shawn Filipiak, who investigates crimes against children.
"All the videos and text messages from the Snapchat account were vetted for validity and recovered from the account," Egizio said. "Detective Filipiak also was able to establish positive ID of the suspect in the case, that being Jeremy M. Hylka."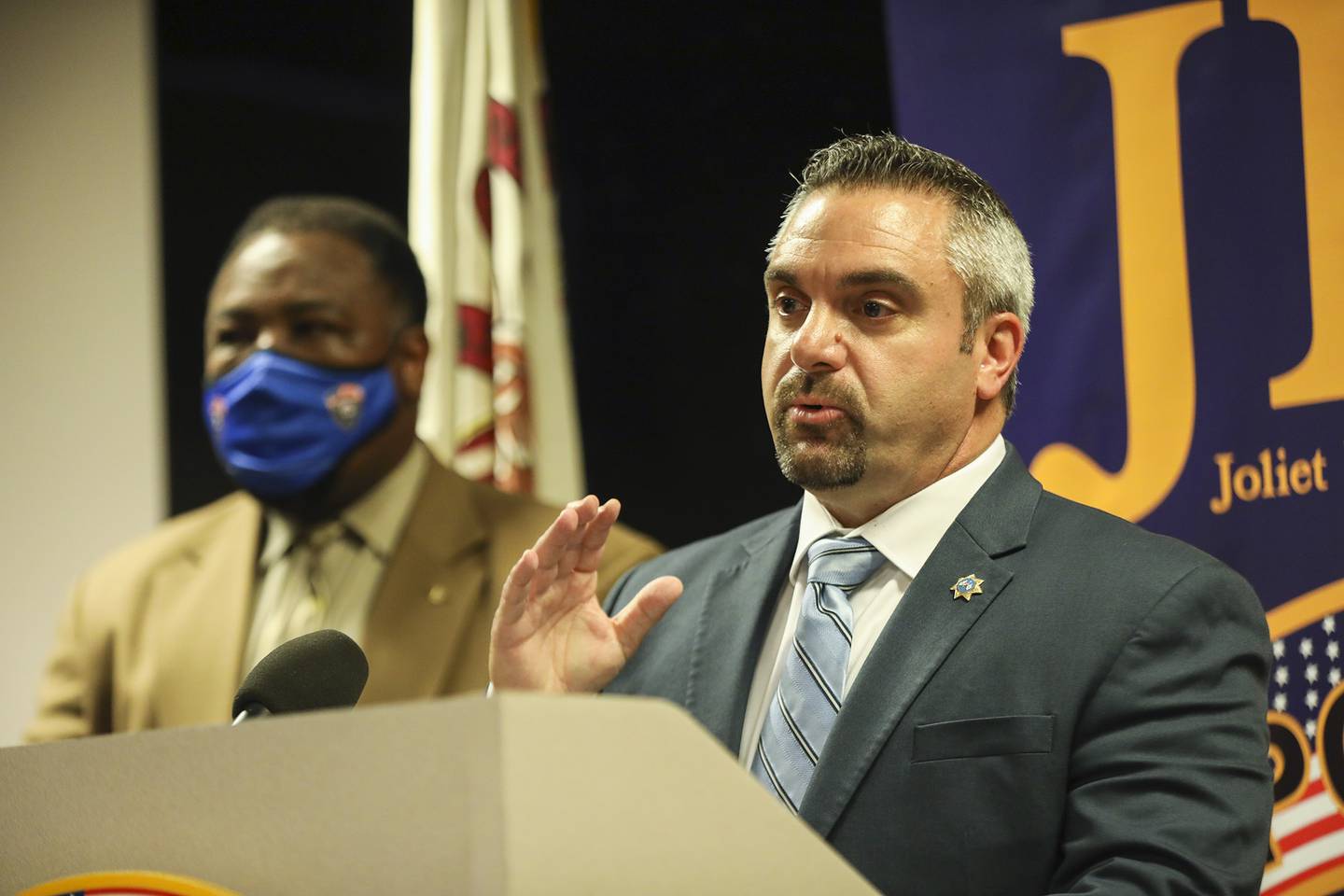 On Thursday, Filipiak met with members of the Will County State's Attorney's Office for a case review and a warrant was issued for Hylka's arrest, Egizio said.
Filipiak said it's possible there are other victims and he encouraged anyone who was a victim to "please come forward."
"We want to hear your story. Your story should be told," he said.
Filipiak said a cooperating witness who supplied the Snapchat video runs a group called Save Our Siblings. The group's YouTube page said its goal is to "expose as many predators as possible and try and discourage other pedos not to meet children."
The group posted a video on Wednesday on YouTube titled "Jeremy Hylka Exposed."
Filipiak said that video "in its entirety is much longer."
Filipiak said the witness posed as a 15-year-old online but was actually 19. He said the statutory requirements for the two charges against Hylka were met in the case.
He said the witness said he felt it was his duty "to go on different sites, chat sites, and engage in conversation because it really bothered him."
The video of the incident shows two men sitting at a table when someone approaches the two and announces, "Hey, we're a group that catches child predators online." Hylka flees, is followed and then strips off his shirt.
The vigilantes give chase, shouting, "Hey, we got a pedophile! We got a pedophile running. He's on the run! Pedophile on the run! Pedophile! Pedophile on the run! Oh, we gonna get you pedophile!"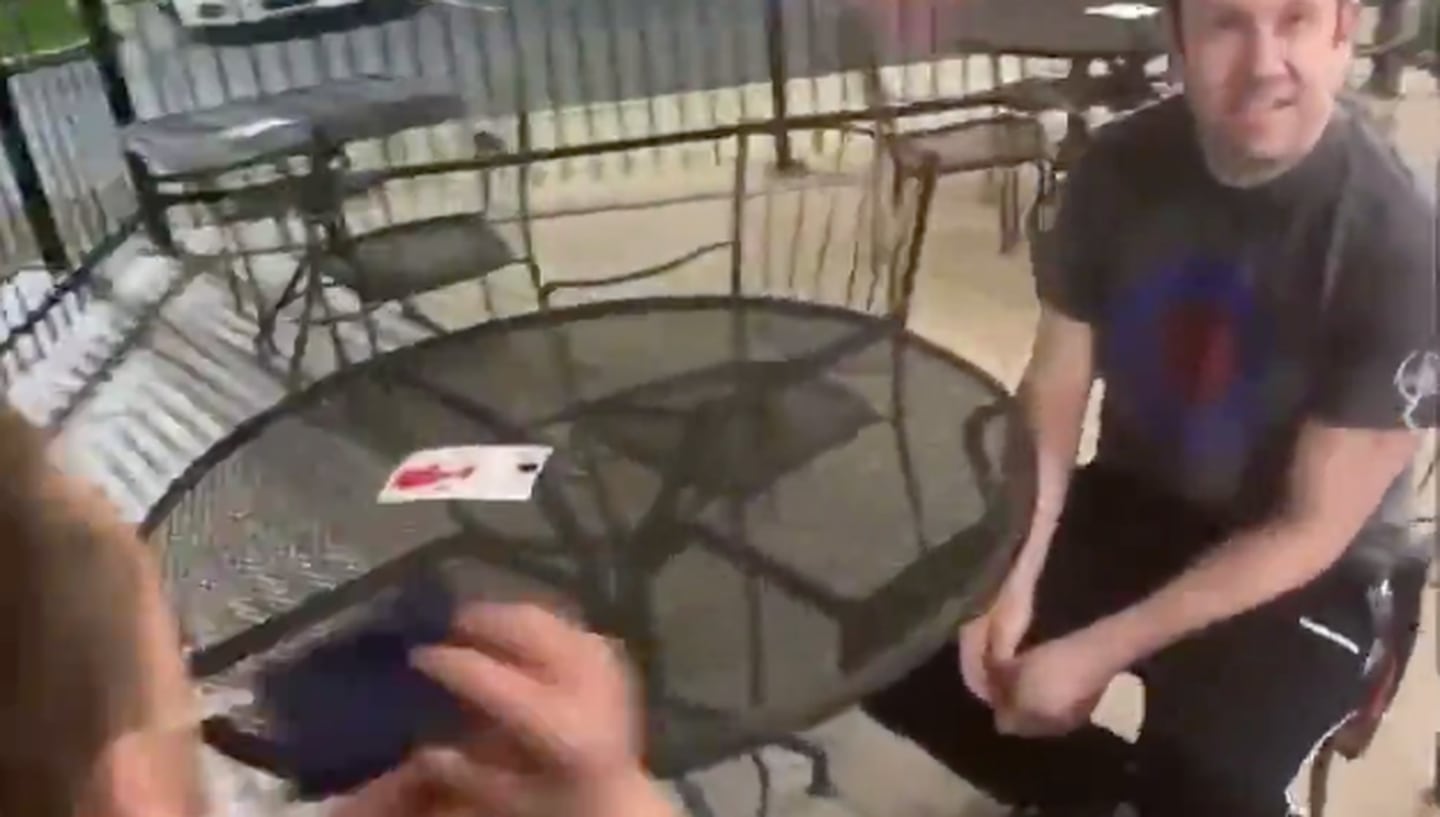 One of the men recording the video posted on YouTube asks Hylka what he was "doing here meeting a child" and accuses him of attempting to "rape a little boy." Hylka responds by saying, "No, I wasn't."
The video shows the man chasing Hylka for about 16 minutes before Hylka gets in a vehicle and drives away.
Hylka was a teacher at Joliet Catholic Academy until last school year.
JCA officials released a statement regarding Hylka on Wednesday that said their administration "was made aware of online allegations against said former teacher" on June 2, 2020. JCA officials said they informed Joliet police of the allegations and worked with the Diocese of Joliet "regarding the police investigation."
"The teacher was put on leave and subsequently resigned," the statement read.
Jeffrey Budz, JCA president and principal, did not answer questions from The Herald-News on what those allegations were.
When asked about the June incident, Filipiak said the police were "able to determine was that there were third-party, unsubstantiated claims with unknown victims at that time" and charges were never filed.
Diocese of Joliet spokeswoman Mary Massingale said JCA is not under the purview of the diocese and the diocese was not part of any investigation conducted by JCA or Joliet police regarding Hylka.
After learning of this week's allegations regarding Hylka, diocese officials said Wednesday they "terminated his employment at St. Joseph Catholic School in Lockport and St. Paul the Apostle Catholic Church and the Cathedral of St. Raymond Nonnatus, both in Joliet." Hylka also is prohibited from working or volunteering for any diocesan school or parish.
Egizio said whenever there is a case where a child is a victim or intended victim, the investigations division "drops what they're doing, teams up and gets the job done."
Egizio said he wanted to thank Filipiak and detectives Brad McKeon, David Jackson, Michael Cagle, Paul Rodriguez and Don McKinney for quickly bringing the case together.
Egizio encouraged any victims of "this type of behavior by any individual in our community" to call the Joliet police investigations division at 815-724-3020.