Three out of four suspects who fled from two stolen vehicles Tuesday in Joliet were arrested, and police lifted a shelter in place advisory for residents in a west side neighborhood.
The three suspects who were arrested – ages 21, 20 and 16 – all hail from Chicago. They are believed to have been responsible for numerous vehicle thefts and burglaries in the western and northern suburbs, Joliet police Sgt. Dwayne English said.
The shelter in place was lifted about 10:30 a.m. because police believe a fourth suspect who remains at large is no longer in the area, English said. While English did not know if the fourth suspect is armed, he said the suspect should be considered armed and dangerous regardless.
The other three suspects who have since been taken to the Joliet Police Department were not armed, he said.
"There is a belief that at one point they were armed or they might have been armed," English said.
English said if any residents in the area who come across anything suspicious in the area, such as a firearm, they should contact the police immediately.
About 5 a.m. Tuesday, the Joliet Police Department was contacted by law enforcement agencies in DuPage County about two stolen vehicles that entered Joliet, English said.
Officers from those agencies deployed stop sticks that caused the vehicles to become inoperable, English said. The suspects fled from the vehicles, he said.
"At no point was the Joliet Police Department involved in stopping these vehicles. We were contacted once the vehicles were in the process of being stopped by the other agencies," English said.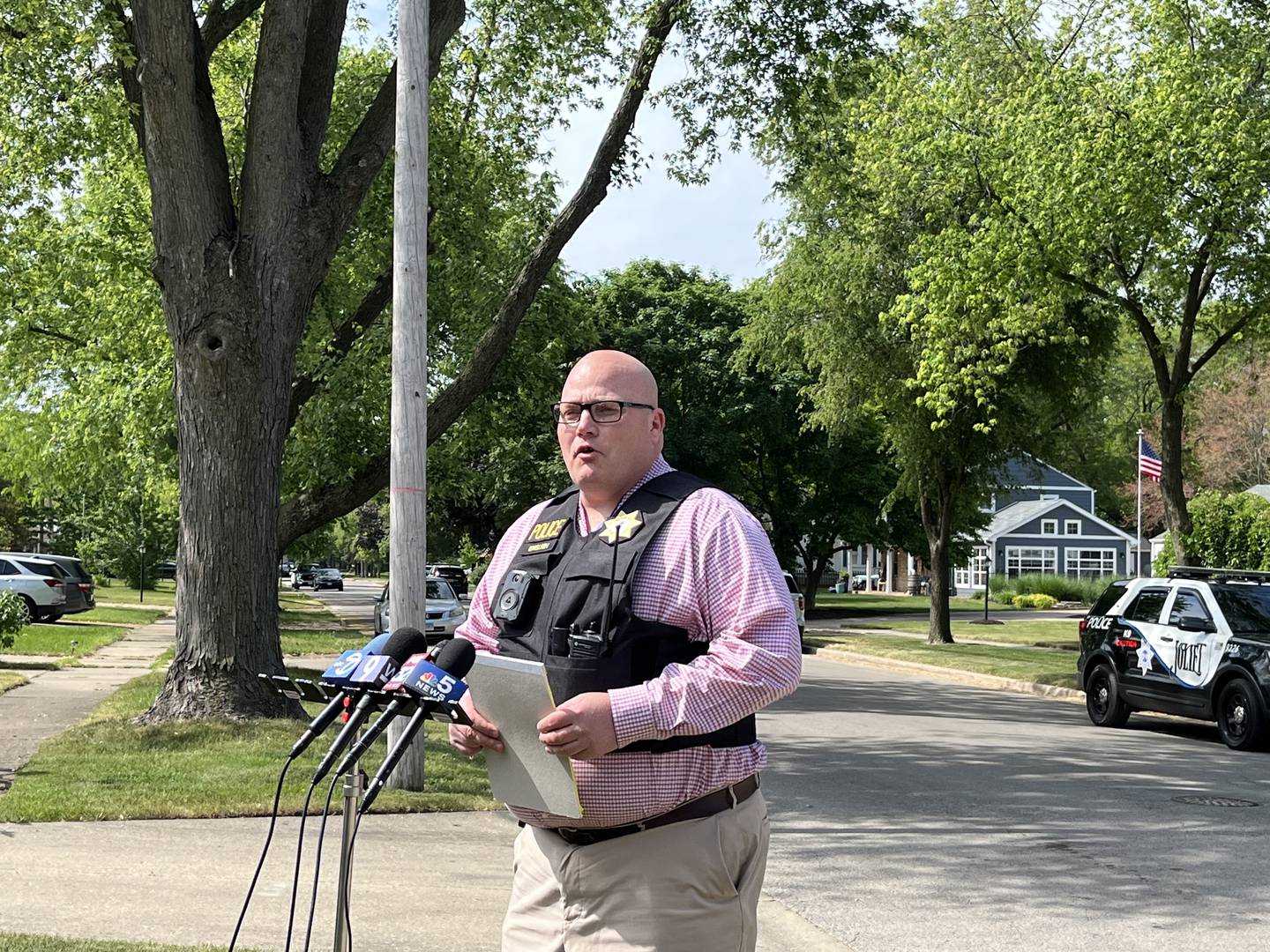 The two vehicles became inoperable at Black Road and Junie Court, English said.
"That's where they fled on foot and that's why we have set up a perimeter in this area," he said.
Police dogs and drones were deployed to assist in the search of the suspects on the loose.
The two vehicles were Chrysler 300s. English said one of them was stolen out of Lockport, but he did not know the area where the other vehicle had been stolen.
The Tri-County Auto Theft Task Force is investigating the incident, he said.