A Joliet man remained in the hospital Friday following his arrest in an incident that led to a large police response and temporary closure of a section of South Center Street.
After the arrest of Joseph Brown, 30, on Thursday evening, he was taken to Ascension Saint Joseph Medical Center in Joliet, as he appeared to be under the influence of an unknown substance, Joliet police Sgt. Dwayne English said.
As of Friday afternoon, Brown still was in the hospital, but he faces charges of domestic battery after he was accused of battering two women and a 13-year-old boy in an incident that occurred before a large police response on South Center Street.
The Joliet Police Department's Special Operations Squad and Crisis Negotiation Team arrived at the scene after officers received information that led them to believe Brown possibly was armed and alone in the basement of a residence, English said.
No firearm was found, he said.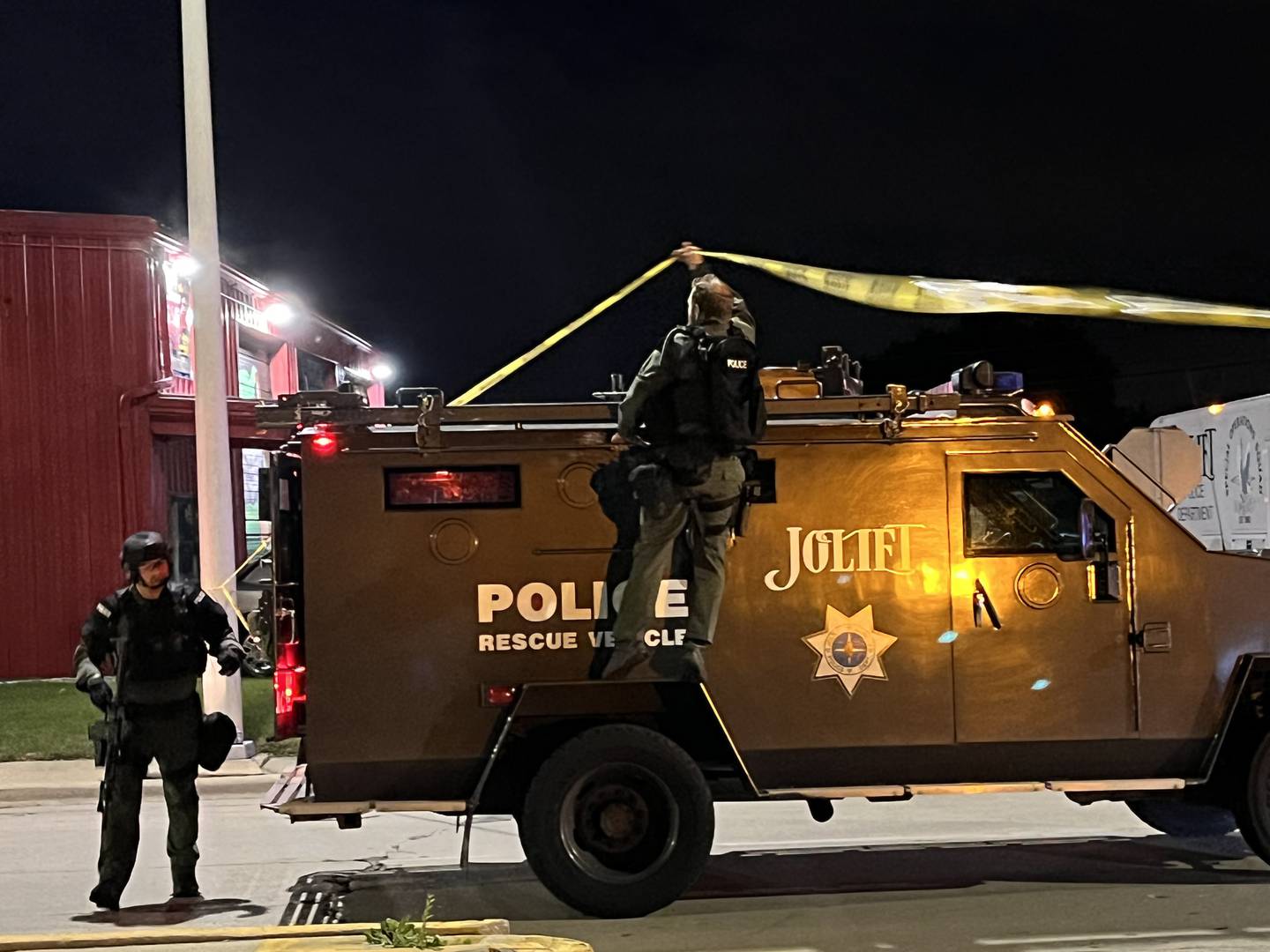 During the incident, officers made numerous attempts to communicate with Brown but received no response, English said.
Several police squad vehicles and rescue vehicles convened Thursday evening on South Center Street between West Allen and Wallace streets. Police blocked off that area, which is on the west side of the Des Plaines River and close to D. Bravo Auto Repair, 160 S. Center St.
The incident first began about 6:45 p.m. Thursday when officers responded to a domestic disturbance in the 200 block of South Center Street, English said.
Officers arrived and determined that Brown battered multiple people at the residence, he said.
Further investigation led officers to determine that Brown struck a woman multiple times in the head after she tried to intervene in an argument between him and a second woman, English said.
During Brown's attack on the first woman, a 13-year-old intervened, and Brown struck him in the face, English said.
Brown also shoved a third woman to the ground during the same altercation, English said.
Officers learned that Brown fled the residence before they arrived, and a short time later the officers went back after receiving a report that Brown had returned, English said.
At the time, officers received information about Brown being armed and alone in the basement.