Ousted Joliet Police Chief Dawn Malec said she was fired after she scheduled a disciplinary hearing for a sergeant who leaked video of an arrested man overdosing in the back of a squad car.
"When I scheduled Javier Esqueda's administrative hearing, the next thing I knew I was called in and given my papers," Malec said of her termination Wednesday morning.
Malec, Joliet's first female police chief, said she was fired by City Manager Jim Capparelli. Deputy Chief Robert Brown, who was named interim chief, escorted Malec out of the police department after she gathered her things, she said.
Esqueda, who faces felony charges in Kendall County in connection with leaking the video, is free on bond and is on administrative duty at the police department.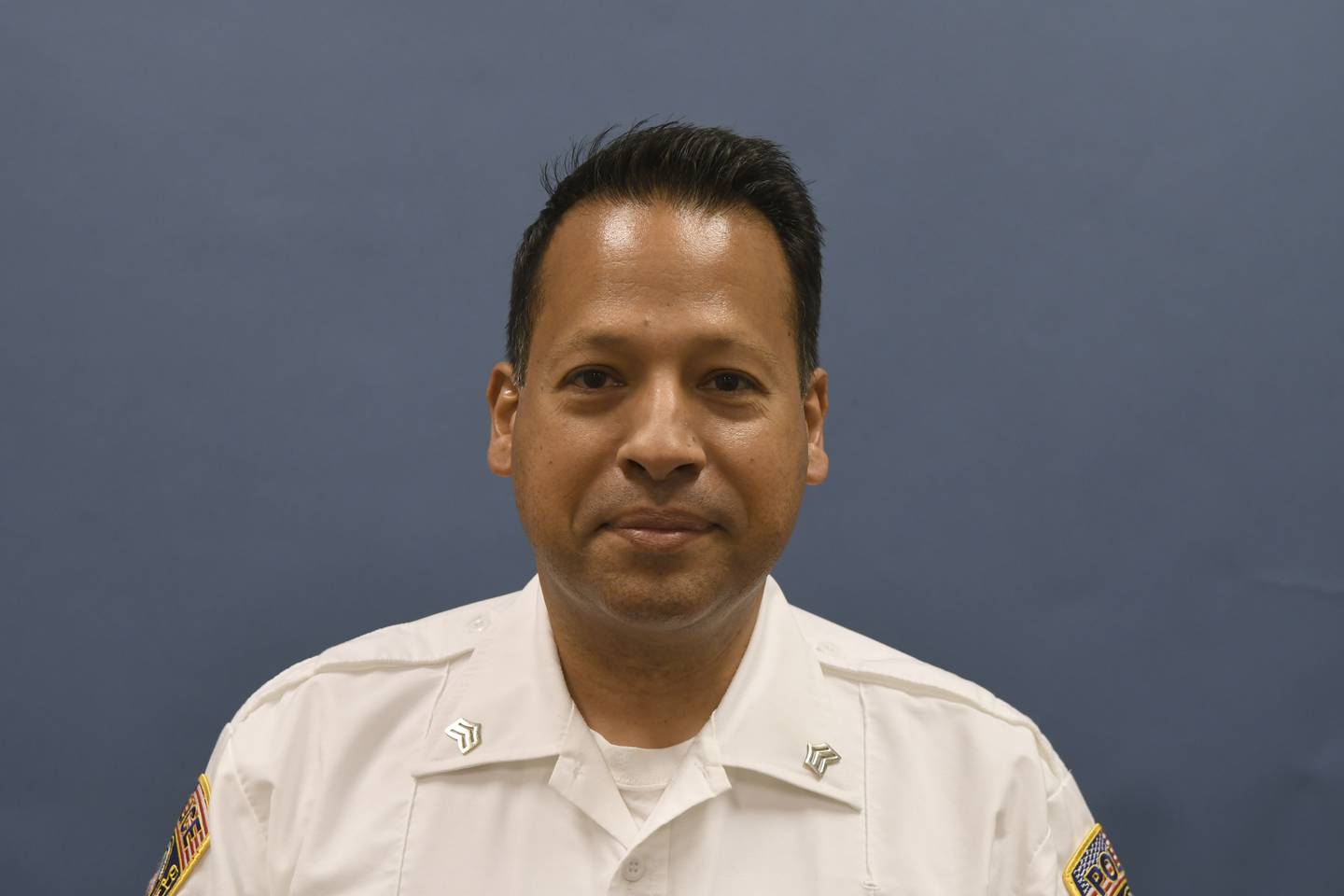 Esqueda's administrative hearing, at which he could be fired, has at least twice been scheduled and canceled. On Sept. 8, City Attorney Sabrina Spano sent an email to Malec saying the City Council "indicated" the hearings for Esqueda and Officer Erin Zilka "should be held after the conclusion of the respective pending criminal cases."
Zilka faces charges of aggravated driving under the influence in connection with a Jan. 20 wreck that left her passenger, married off-duty Berwyn police officer Charles Schauer, dead. Zilka was also off-duty at the time of the crash.
Malec said Capparelli warned her that she could be fired for proceeding with scheduling a new date for Esqueda's hearing.
"I had been reminded he could terminate me and moving forward [with the hearing] could be cause for that," she said.
Malec said Mayor Bob O'Dekirk also "reminded" her of her employment situation.
"O'Dekirk reminded me that Capparelli was my boss," she said, and that scheduling Esqueda's hearing might have consequences.
Malec said she was told, "If you move forward there's a chance of this occurring."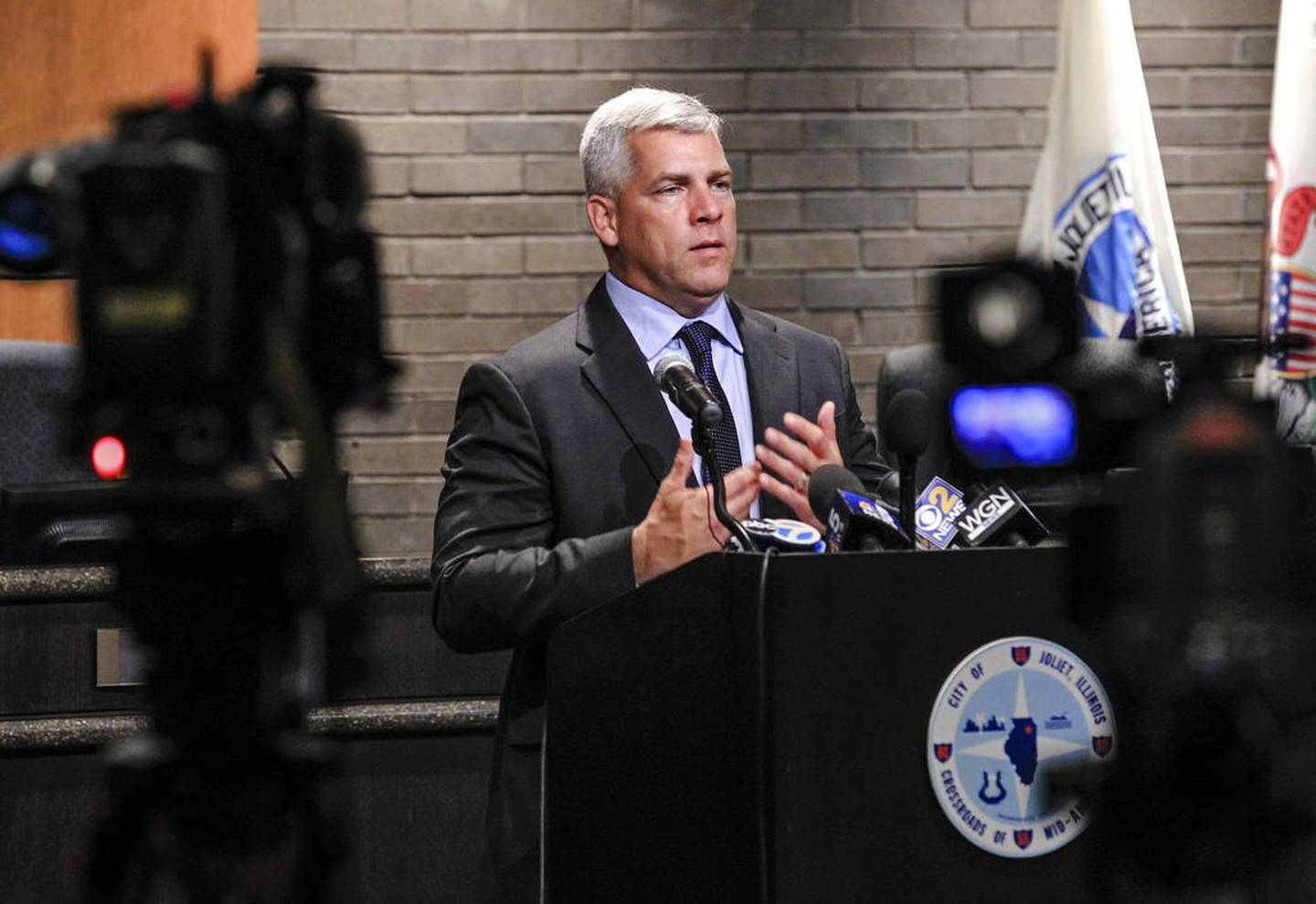 Capparelli would not confirm or deny Malec's contention.
"I'm not going to comment on that," he said. "I think it's inappropriate. She can say what she wants to say."
Capparelli said there were "several reasons" for why he fired Malec, but would not elaborate on them, saying it was a personnel issue.
"I lost faith and confidence in the police chief to effectively run the Joliet Police Department," Capparelli said.
Brown will serve only as an interim police chief, Capparelli said.
"We will be looking outside [the Joliet Police Department] in our search for a police chief," he said.
Esqueda was indicted on charges of official misconduct in December. A trial date for his case has yet to be scheduled.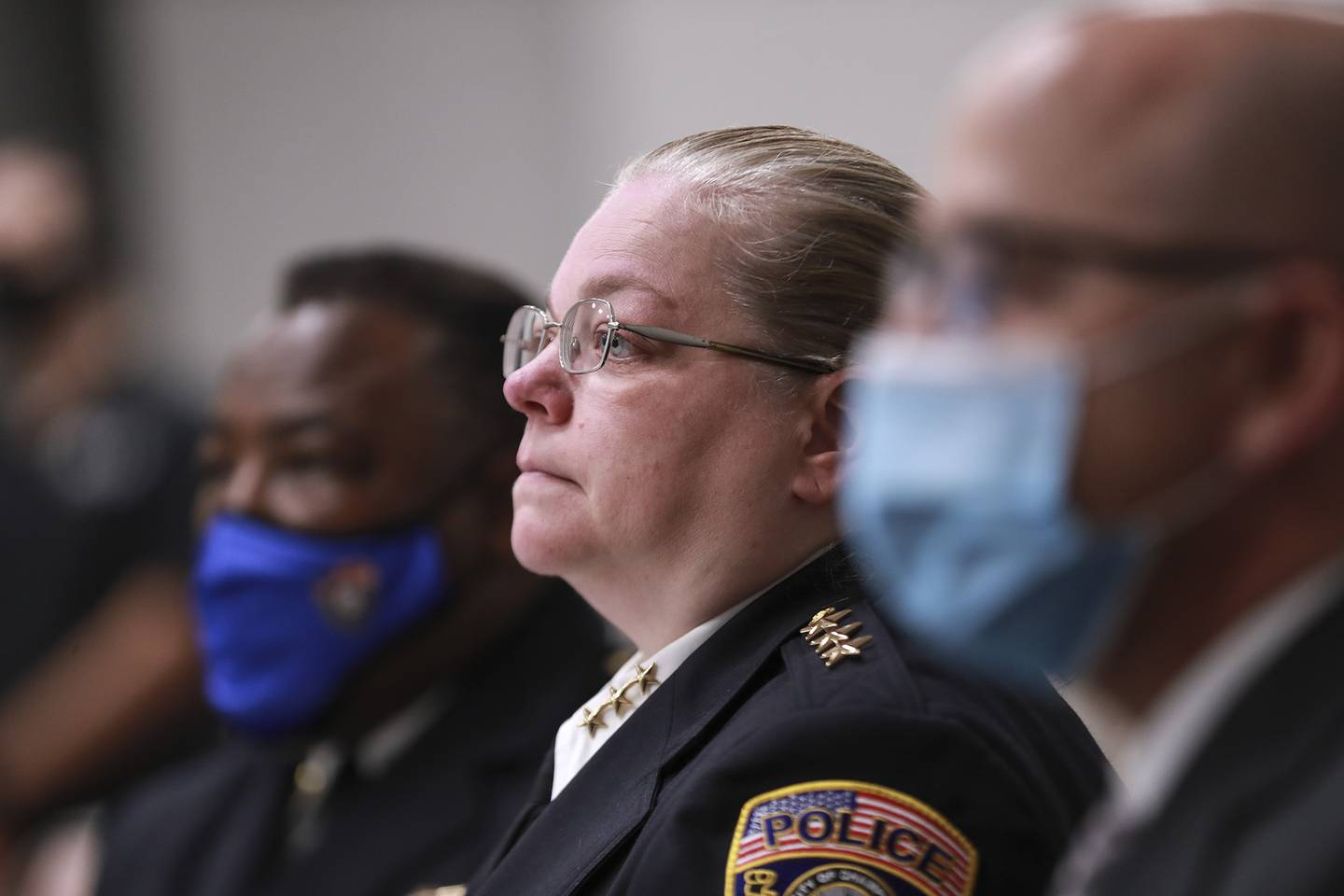 "It could take years, which was why I wanted to move forward with the administrative process," Malec said.
The video leaked by Esqueda showed Eric Lurry, who was arrested at what police said was the scene of a drug deal, overdosing in the back of a squad car.
Lurry, 37, later died at AMITA Saint Joseph Medical Center in Joliet. The Will County Coroner's Office stated Lurry's death was "accident due to heroin, fentanyl and cocaine intoxication due to Mr. Lurry ingesting large quantities of the narcotics as depicted in the squad car video."
In June 2020, O'Dekirk sent a letter signed by him and three members of the City Council to Illinois Attorney General Kwame Raoul. O'Dekirk asked Raoul to investigate Lurry's death, which was already the subject of an investigation by the Will-Grundy Major Crimes Task Force.
In September, Raoul announced his office would conduct an investigation in response to the letter, but not of Lurry's death. Instead, the investigation would focus on possible patterns and practices of unconstitutional or unlawful policing at the Joliet Police Department.
Malec, a lieutenant when she was promoted to chief in January, was a 27-year veteran of the Joliet Police Department.
While she was fired Wednesday, Malec said her termination is not official unless it is approved by the City Council.
"I need to appeal it to the City Council," she said. "It's my understanding the City Council has to approve my termination by the city manager."
Capparelli said Malec was mistaken.
"No, that's not the case," he said. "I need council's approval to hire a chief but not to fire one."