The third police chief for the Joliet Police Department since 2015 is out after less than nine months on the job, according to the city manager.
About 8:20 a.m. Wednesday, Joliet City Manager Jim Capparelli released a statement that said Dawn Malec's "employment with the Joliet Police Department has ended effective immediately."
"I lost faith and confidence in the police chief to effectively run the Joliet Police Department, Capparelli said after releasing the statement. "I wish her the best in her future endeavors."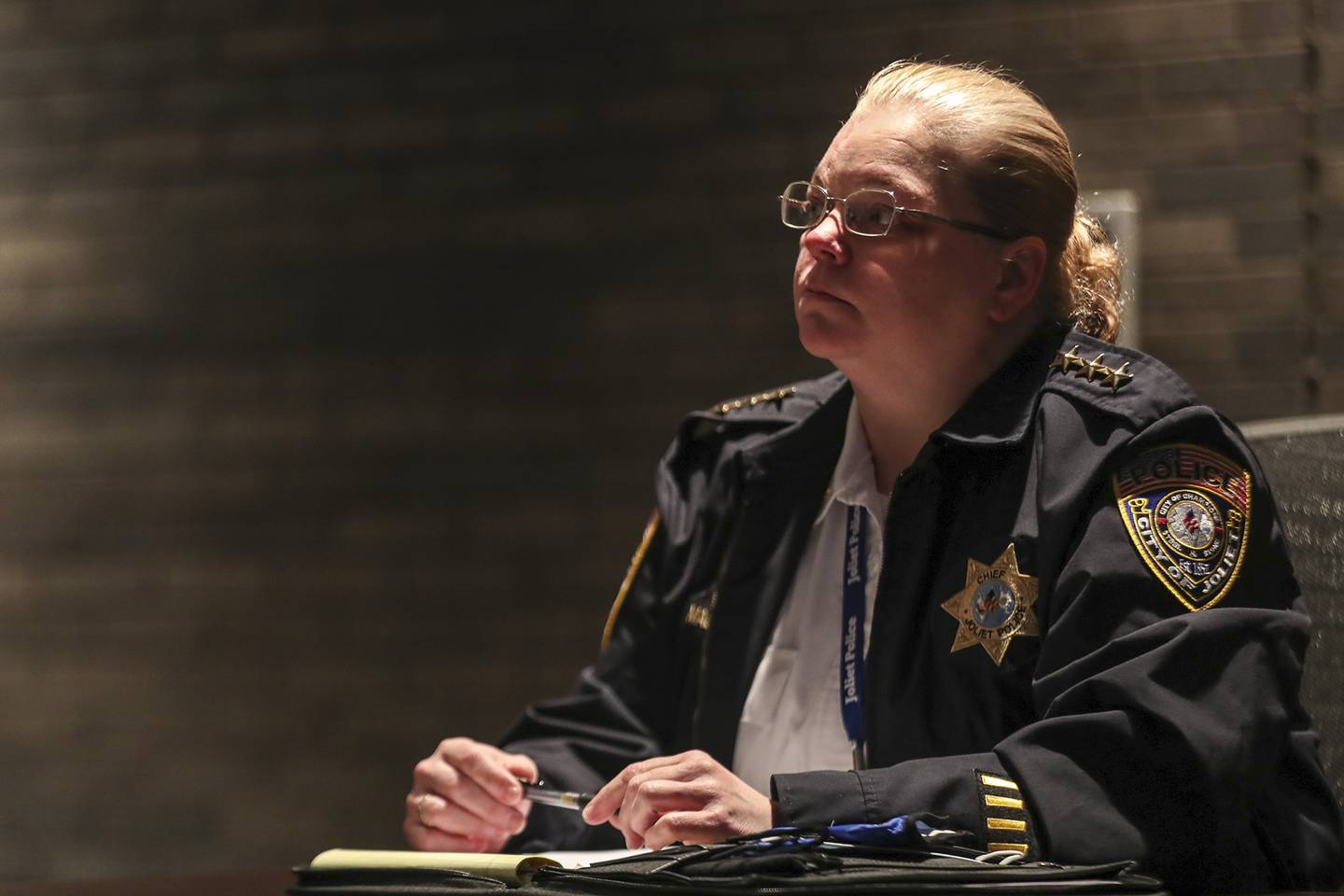 Mayor Bob O'Dekirk failed to respond to calls, but said in an email that he "will not speak about personnel decisions" and that the decision regarding Malec's employment was made by Capparelli and was "communicated to me and the council last night in executive session."
"Any further questions should be directed to him," O'Dekirk said.
About 9:30 a.m. Wednesday, Capparelli sent a second news release announcing that he chose Robert Brown, deputy chief of operations, to serve as the interim chief until a permanent one is found.
Brown has been with the department since 2000 and was promoted to lieutenant in 2014 before coming a deputy chief.
Capparelli said he plans to hire a permanent police chief from outside the Joliet Police Department.
Malec was Joliet's first female police chief, and her selection was Capparelli's first major decision as city manager.
Capparelli was previously an attorney with Castle Law, a firm which has handled large amounts of legal work for the city. Capparelli also served on O'Dekirk's transition team when he was first elected in 2015.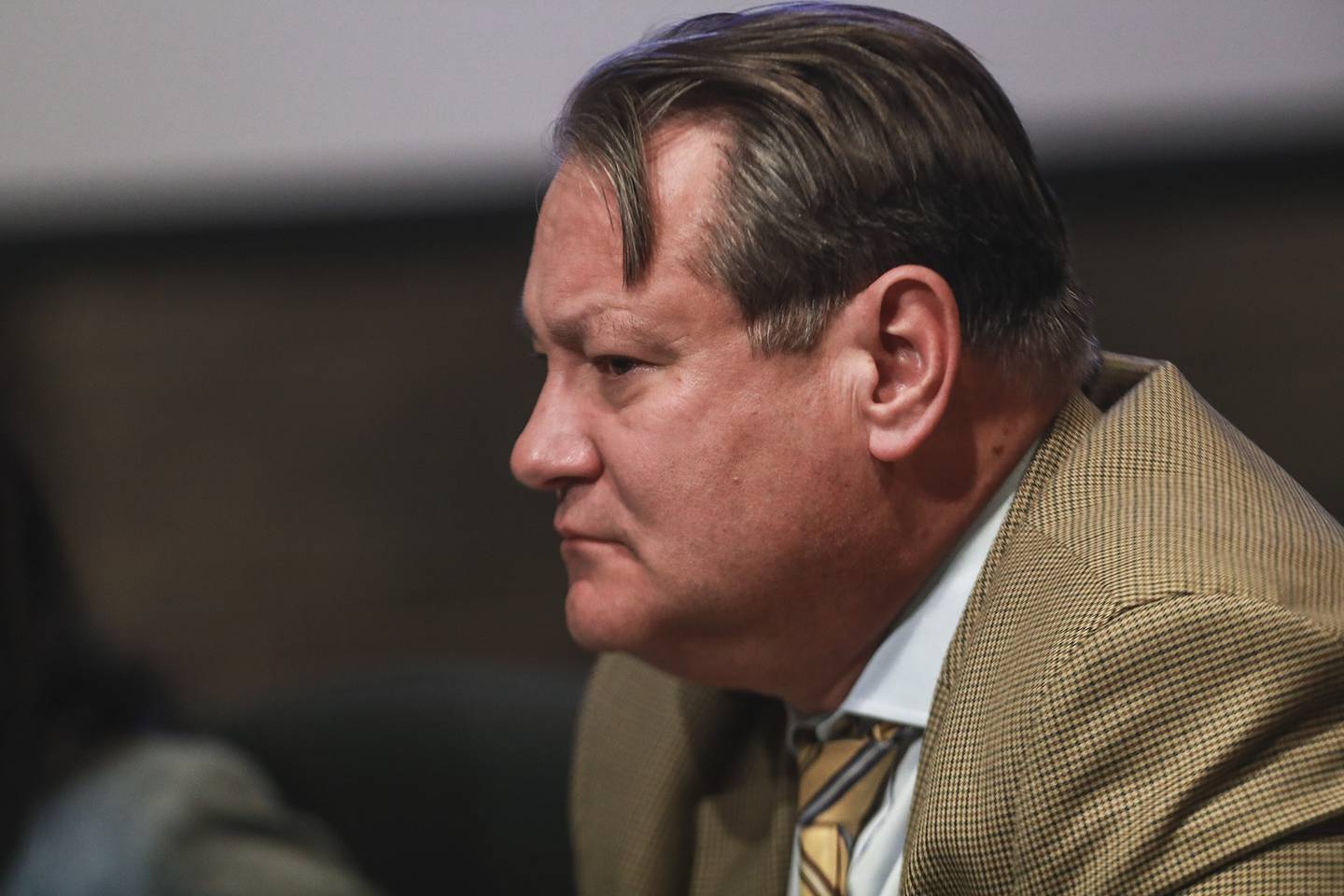 Capparelli came to the job in January with no municipal management experience. However, he touted his past leadership experience in the military, as well as the management of large budgets and staffs at the Pentagon.
As with the police chief's office, the city manager's office has been a revolving door over the past several years.
Malec replaced former Joliet Police Chief Al Roechner after he retired in January. Roechner replaced former Joliet Police Chief Brian Benton in 2018. Benton has since moved on to become Interim Police Chief for Mokena.
The president of the police department's supervisors union, Sgt. Pat Cardwell, said the turmoil during O'Dekirk's tenure as mayor was bad for morale.
"It's not stable to have three chiefs in five years," Cardwell said. "It's not healthy to have our officers work in this environment."
The Joliet Police Department has been plagued by controversies and lawsuits — many of them from former and current police officers — during O'Dekirk's two terms as mayor.
The latest issue to arise was the Sept. 8 announcement of a civil investigation of the department by Illinois Attorney General Kwame Raoul's office.
Raoul said the investigation was launched in response to a letter regarding the overdose death of Eric Lurry Jr. in police custody from O'Dekirk and several other council members. Raoul's officials said the investigation will cover the past five years, which includes the administrations of Malec, Roechner and Benton.
In July, Todd Wooten, former chairman of the Joliet Board of Fire and Police Commissioners, resigned after accusing Capparelli of intervening in board matters and playing "the race card" at times to do so.