Lockport's Dellwood Park was taken over with encampments from military campaigns spanning more than 160 years of American history over the weekend.
The Lockport Township Park District hosted its annual Military History Weekend on Saturday and Sunday as an educational tribute to veterans and United States history.
The mild weather led to "higher than average attendance," Park District Director of Recreation Dave Herman said.
"The weather always helps with events like this," Herman said Saturday afternoon. "We're only a quarter of the way through the event and we've had a really good turnout. This is the most reenactors we've ever had, with more than 500 signed up in advance."
The big attractions of the event each year are the battle reenactments, which feature volunteer actors demonstrating what battles during the Civil War, World War II, and the Vietnam War would have looked like. Throughout the weekend, actors recreated nine battles from different periods in history, which featured pyrotechnics, cannons, vehicles and a cavalry unit on horseback.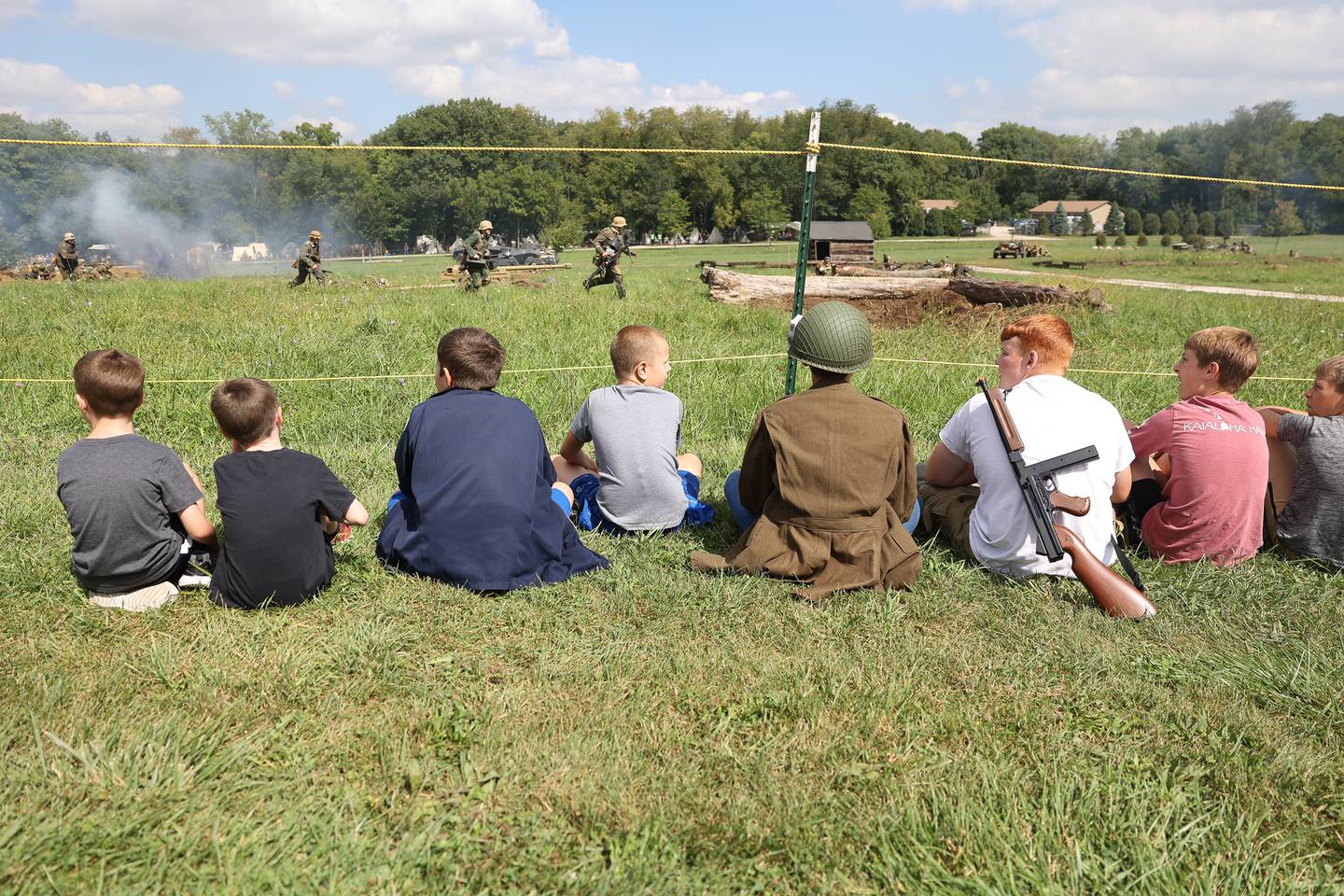 All the equipment and costumes for the battles and the living history encampments set up around Dellwood Park for viewers to visit is provided by the reenactors who travel from all around to participate.
"Every person taking part here this weekend loves history, and we're trying to help preserve it: the good, the bad and the ugly," said Kevin Wright, a Peotone resident who, along with his two horses Pippin and Shiloh, serves as part of the Confederate cavalry unit in the Civil War reenactments.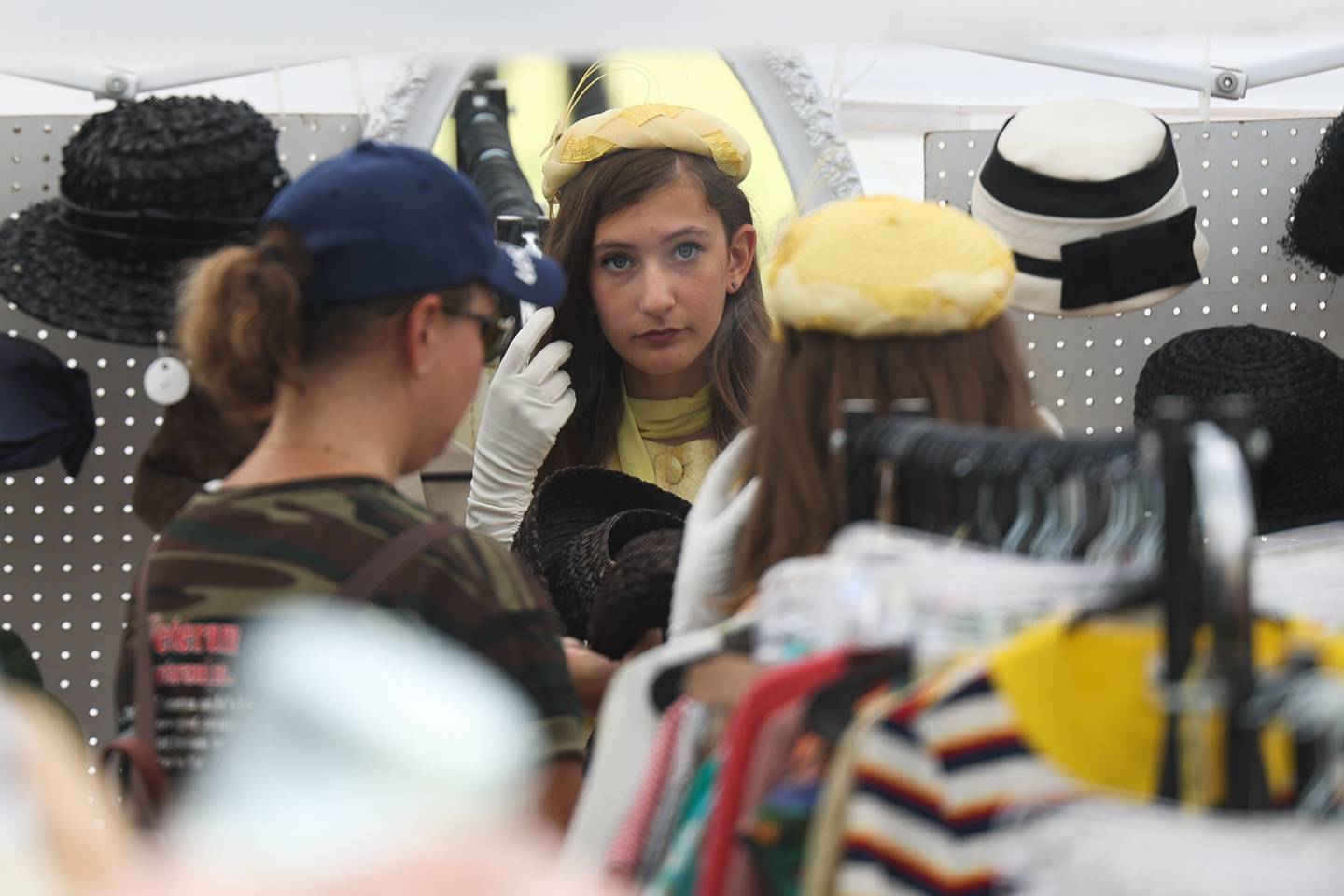 Wright has been participating in reenactments for more than 20 years and has trained his horses over time by slowly acclimating them to the loud sounds of gun and cannon fire that come with battle reenactments.
"It's a big commitment," Wright said. "When we get new people interested, we'll lend them some of the uniforms and equipment, because it can get expensive."
When asked why he and other actors choose to portray the Confederate side in battle, Wright said many actors will switch, playing opposing sides at different events.
"I started playing an infantryman on the Union side," Wright explained. "Then I got interested in doing the cavalry and I saw that there were a lot fewer people signed up to be on the Confederate side, so I switched. You can't have a good reenactment without opposing sides, and that's true of the Civil War and World War II reenactments. Most people will do both at some point, but there is always more demand for people for the Confederacy."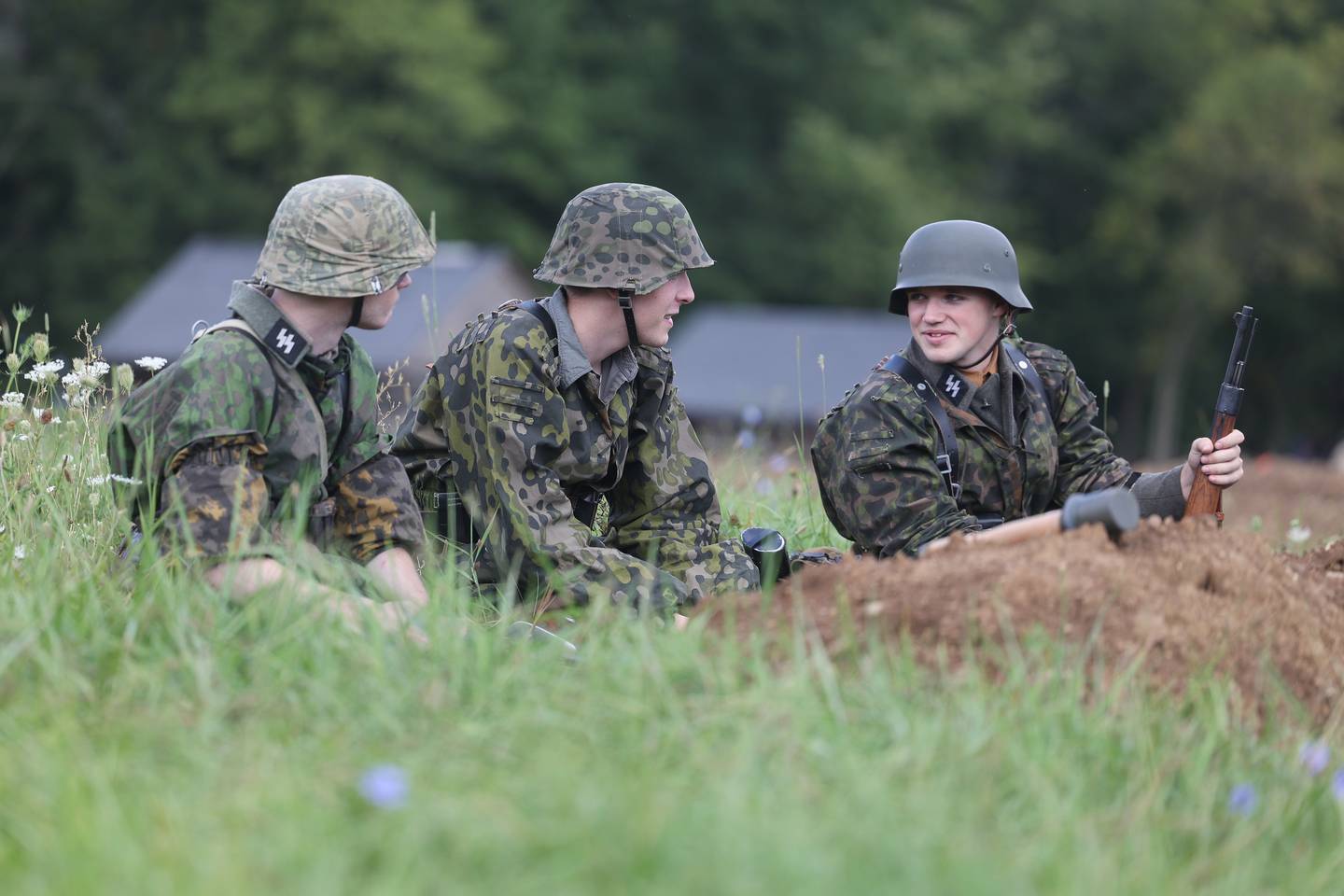 In addition to the more than 100 Union and Confederate reenactors participating in the event, there were actors scattered throughout the park portraying members of the U.S. armed forces for both World War II and Vietnam, as well as troops from the Soviet Union, Germany, and Italy from the World War II era. There also was a unit representing the Ukrainian Insurgent Army that fought the Nazis before continuing to resist Soviet occupation of Ukraine in various forms until 1991.
The reenactors remained in costume in their mostly period-accurate campsites throughout the weekend so visitors could stop by and talk about history and life in the era with them.
Between the battle reenactments, there were musical performances throughout the weekend, including tribute bands to acts popular in the World War II and Vietnam War eras.
Sweet Reminder performed tributes to the Andrews Sisters along with other hits from the 1940s, '50s and '60s, while Fortunate Sons and Silver Bullet paid tribute to Creedence Clearwater Revival and Bob Seger, respectively. Additionally, a group of female reenactors did an additional, nonmilitary history demonstration Sunday of a WWII-era women's baseball game.
Refreshments were provided throughout the weekend by six local food vendors, while reenactors and collectors could shop for replicas and military memorabilia from 17 booths.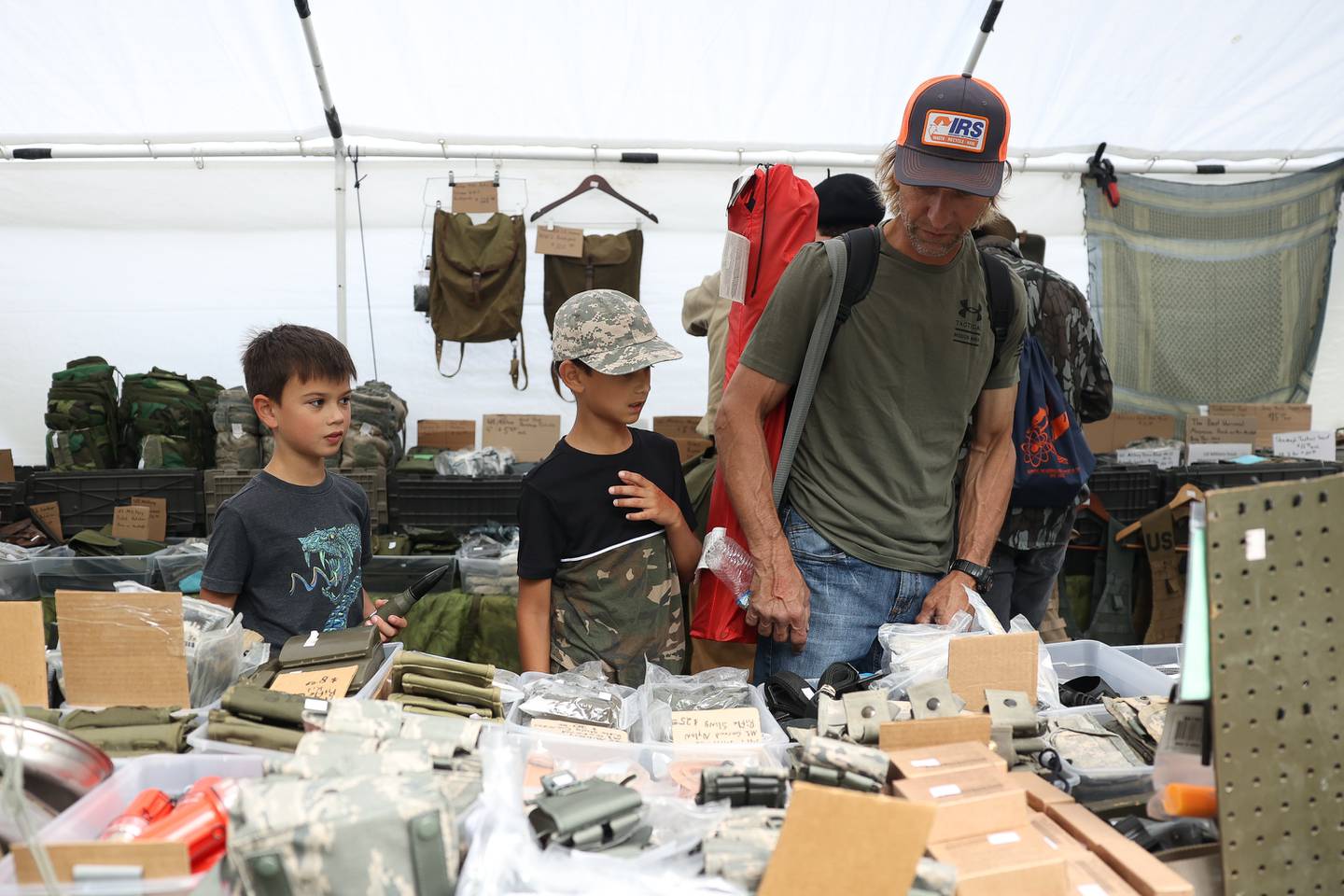 In addition, veterans in attendance were treated to lunch in the Veteran's Hospitality tent courtesy of Lockport's VFW Post 5788 and the AARP. Nearby, veterans of World War II, Korea, and Vietnam were also able to register for Honor Flight Chicago, which provides free one-day trips to Washington, D.C., for veterans to see the war memorials on the National Mall.
"We've been coming to this event since 2013, and it's always a good turnout and a good response for Honor Flight," said Honor Flight representative Mary Norge Drent.
"It's a wonderful event, and we always enjoy coming," said fellow volunteer Audrey Mead. "It's neat to see all the wonderful reenactors who are so committed to the craft. It's living history, and we appreciate people trying to keep these things alive."