The Morris Beer Festival makes its return starting at 1 p.m. Saturday, Sept. 16, at 308 Northern Ave., Goold Park in Morris.
The festival looks slightly different this year, if only because it has been moved out of August and into September.
Organizer Aren Hansen shared a good reason for why: Beer Fest landed on the hottest day of the year. It should be a bit cooler now that it's in September and taking place under the shady trees of Goold Park.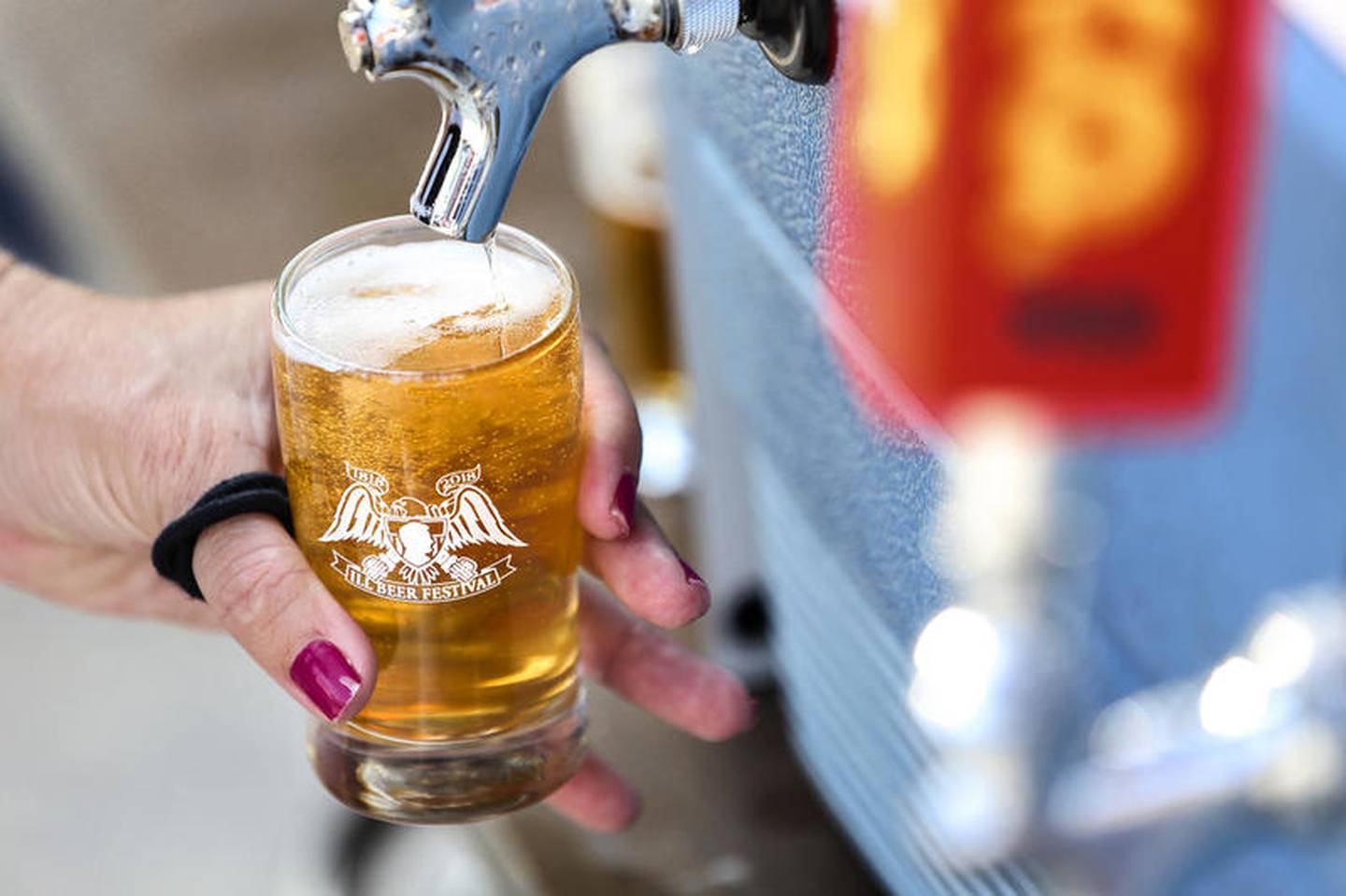 "The park will be a nicer atmosphere in September," Hansen said. "We've got a few more beer vendors coming than normal this year."
Hansen said he usually sees about 40 vendors but got a better response this year than most because of the new time.
The festival also will have vodka, wine and mixed drinks available. This year's festival is the largest in the number of breweries and companies participating.
One such brewery participating is Keg Grove out of Bloomington, which will have a new location in Morris open in the old fire station sometime in 2024.
"There's a good mix of local breweries and breweries from all over the country," Hansen said. "They're coming together for this, and we like having the Illinois breweries participate."
Stan Knudson, community affairs director for the city of Morris, said he's glad to see the Morris Beer Festival expand.
"This is the kind of vision Mayor Chris Brown had for Goold Park," Knudson said. "He wanted to bring in more events, making it more conducive to that sort of thing."
Knudson said the city sees a significant increase in revenue from its hotel-motel tax during these sorts of events. The Morris Beer Festival brings a lot more people in because there's more than just a beer aspect to it. There's food and live music.
Matt Workman, who puts on the event with Hansen, said he's most excited for Annabell's pork chops on a stick.
"It's a big Corn Fest thing," Workman said. "It's a city favorite that's usually only in Morris for Corn Fest, so we're excited to have it here."
Workman said it's going to be a neat experience, with all the food vendors and breweries making Goold Park their homes for the day, and even those who aren't big fans of beer having the opportunity to try something different.
"One of the good things is breweries will bring samples of beers they haven't even released yet," Workman said. "Even if you aren't a beer person, you'll still get to say you're the one of the only people to ever try that beer."
Hansen said they booked Poke the Bear, a band returning from last year's festival, to play a three-hour set during the festival.
Tickets for the Morris Beer Festival can be bought at morrisbeerfest.com. Festival attendees must be 21 years or older.