An annual festival in Joliet not only provided children a variety of street entertainment and back-to-school resources but also put a spotlight on the restaurants and businesses in the area.
The majority of Saturday's event was held on Chicago Street, which allowed visitors to see The Rialto Square Theatre and restaurants such as Jitters Coffee House, Juliet's Tavern, Mousa and Richardson's.
Kidz Fest is hosted every year by the Joliet City Center Partnership, with help of funding from sponsoring organizations. Priscilla Cordero, executive director of the Joliet City Center Partnership, said Kidz Fest, which is free for children, helps with their goal of revitalizing the city's downtown.
"We're trying to highlight downtown Joliet."

—  Joliet City Center Partnership Executive Director Priscilla Cordero,
"We're trying to highlight downtown Joliet," Cordero said.
Even though it was raining on Saturday, the crowds were still plentiful. Families who braved the drizzling rain were able to enjoy live music, food trucks, a roller rink, a petting zoo, games and other activities.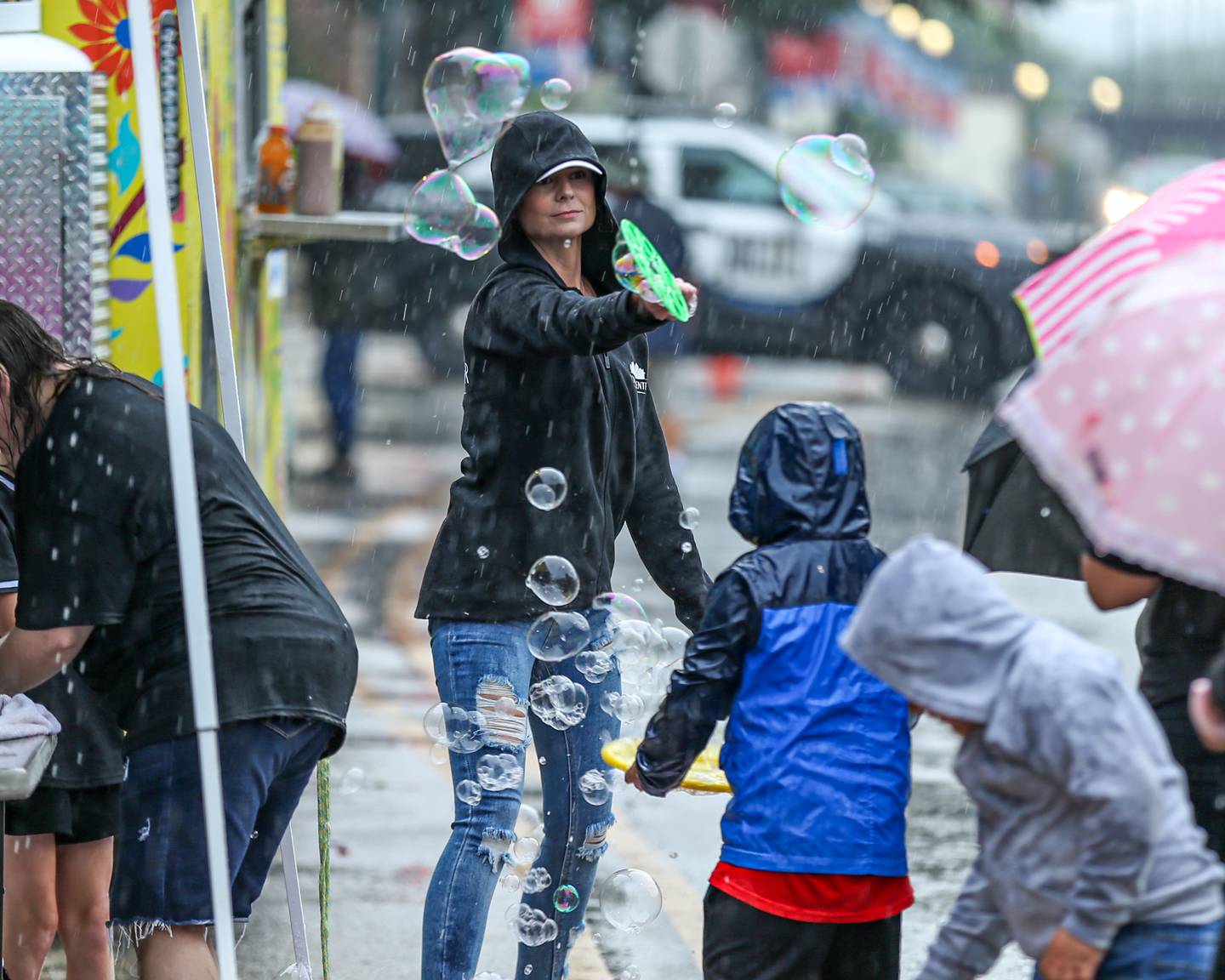 The event featured dozens of vendors including The Table, a Nazarene church at 1451 Black Road, Joliet. Their volunteers were giving away 408 backpacks to children from kindergarten through fifth grade.
"It's been an awesome event," said Nate Smith, the church's lead pastor.
Smith said he liked how Kidz Fest has a wide variety of vendors, activities and resources for children.
"I love to see whole families come together," Smith said.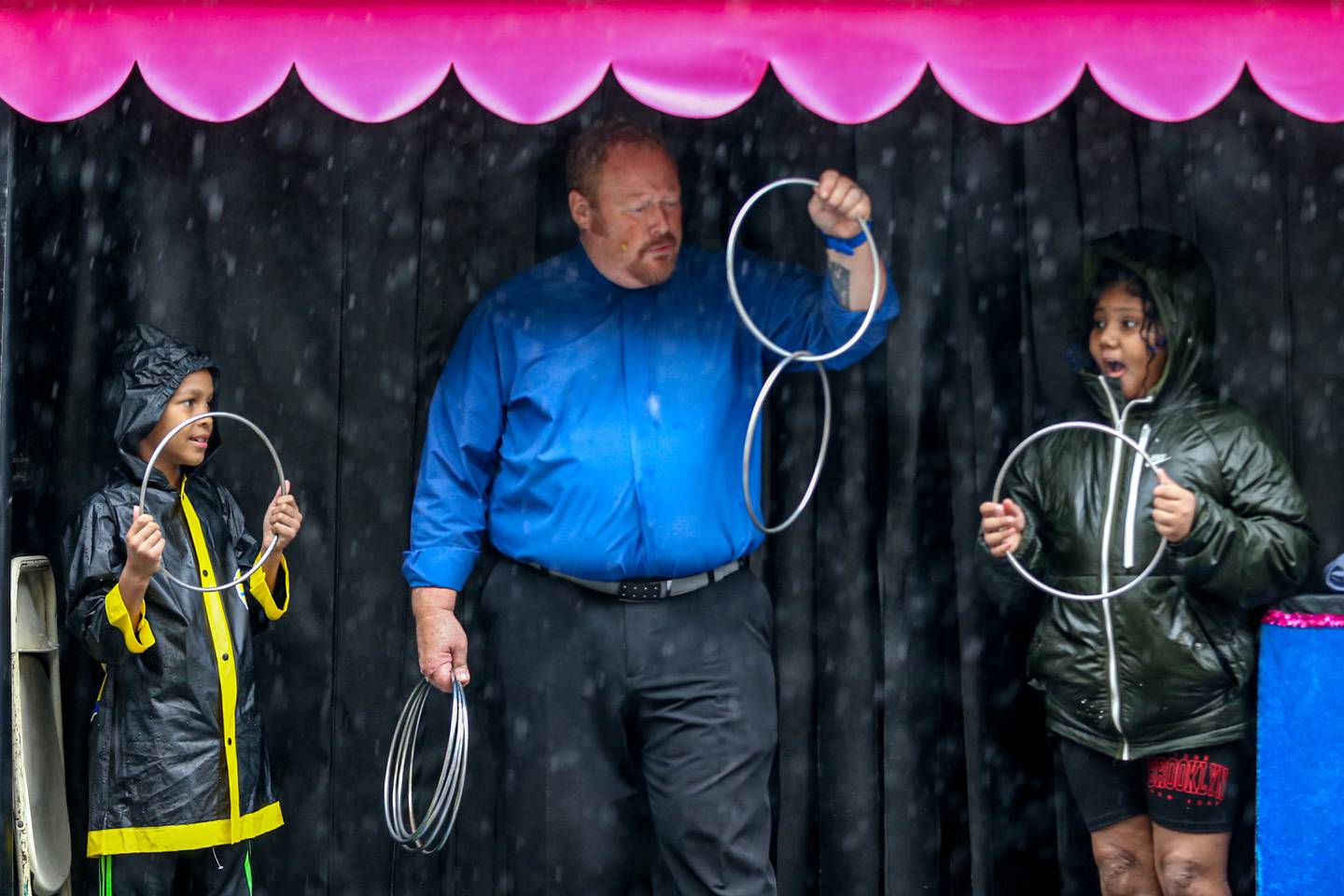 Another vendor at the event was St. Joseph Academy, a Montessori-style Catholic school at 403 N. Hickory St., Joliet.
Jan Novotny, the head of the school, said Kidz Fest is a good way of letting people know more about their school. She called Kidz Fest a "beautiful event."
"It's a great way of bringing the community together and seeing all the things that Joliet has to offer," Novotny said, adding "it's free for the little kids and they love it."