Mayor Bob O'Dekirk filed petitions to run for reelection Monday, setting up what could be a hotly contested race.
O'Dekirk was one of eight candidates, including incumbent City Council member Terry Morris, to file on the last day for petitions, adding to what promises to be a competitive contest for the mayor's office and five city council seats in the April 4 election.
O'Dekirk faces at least two other candidates, including car dealer Terry D'Arcy, who should have the resources to match the mayor in campaign spending to get voters' attention.
Also running running is community organizer Tycee Bell, who has spoken out at times on city issues.
Bell also filed her petitions Monday, which was the last day to file for the April 4 election.
A possible fourth candidate is Gregory Lee, who filed Monday both to run for mayor and council District 4. Lee has five business days to decide which race he wants and pull from one of the contests.
O'Dekirk, who won a second term in 2019, running unopposed, said he welcomes the competition.
"I'm excited," O'Dekirk said. "Running unopposed four years ago, it was easy but I didn't get a chance to get the message out on all the good things that have happened in the city."
Construction of the Houbolt Road bridge, downtown improvements and the arrival of The Lion Electric Company bus and truck plant are a few of the bright spots the mayor said he plans to emphasize.
D'Arcy also has gained goodwill over the years through community involvement and financial contributions to numerous causes and organizations.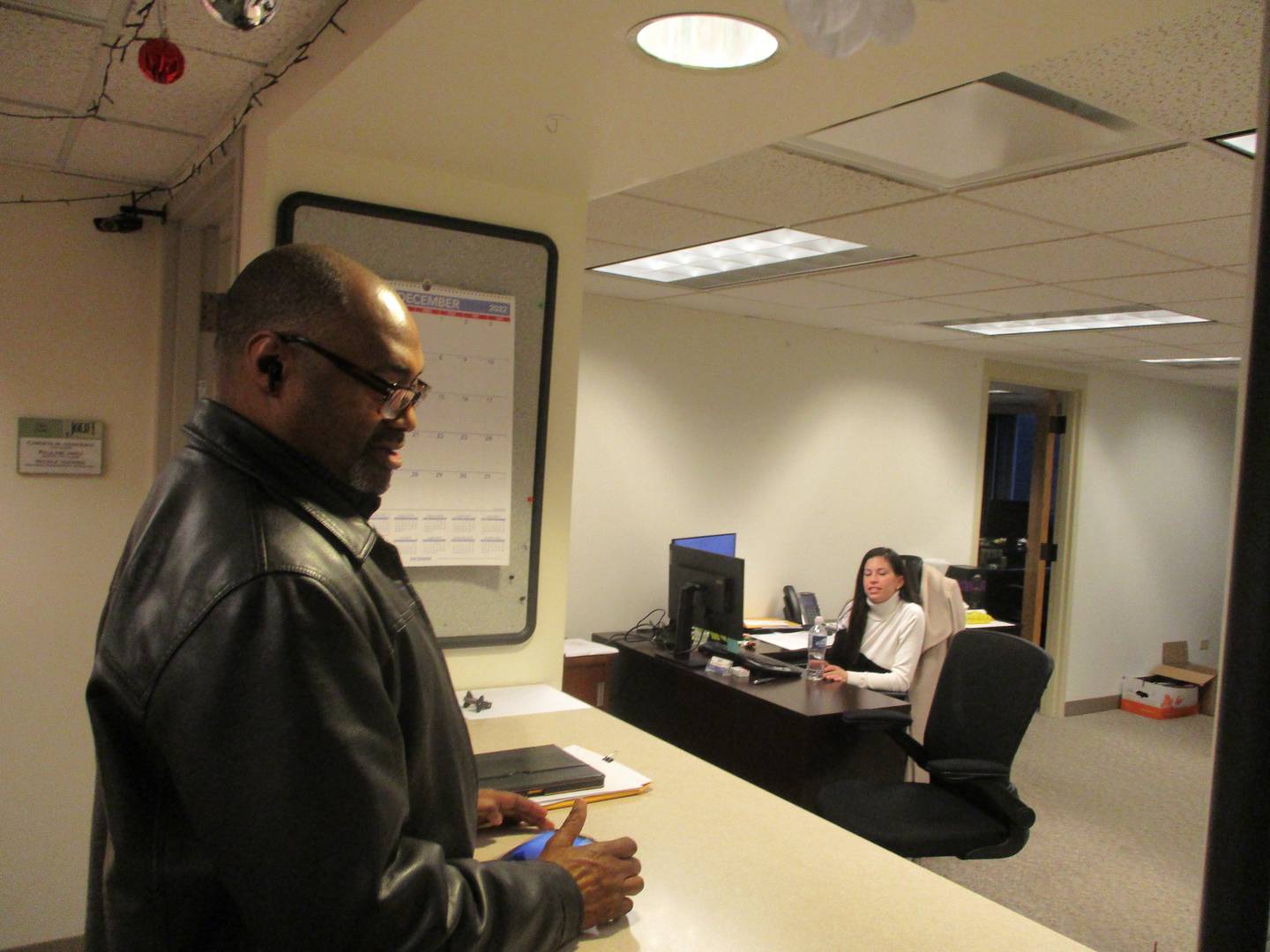 DISTRICT 5
Also filing Monday was Morris, who will seek reelection in District 5 while facing a $27,949 fine from the state election board for failure to file timely campaign committee reports.
Morris was vague Monday on whether he would pay the fine.
"I'm going to see," he said.
The state election board says the fine must be paid by Jan. 26 for Morris's name to appear on the ballot.
The other candidates – Jim Lanham, Suzanna Ibarra and Michael William Carruthers – filed petitions previously.
DISTRICT 4
Four candidates filed Monday in District 4, where Council Member Bettye Gavin is the one incumbent not seeking reelection.
In addition to Lee, who will have to decided whether he wants to run in District 4 or for mayor, Christopher J. Parker, Cesar Cardenas and William J. Ferguson filed petitions. Rosa Hernandez previously filed her petitions to run in District 4, making five potential candidates for the one council seat.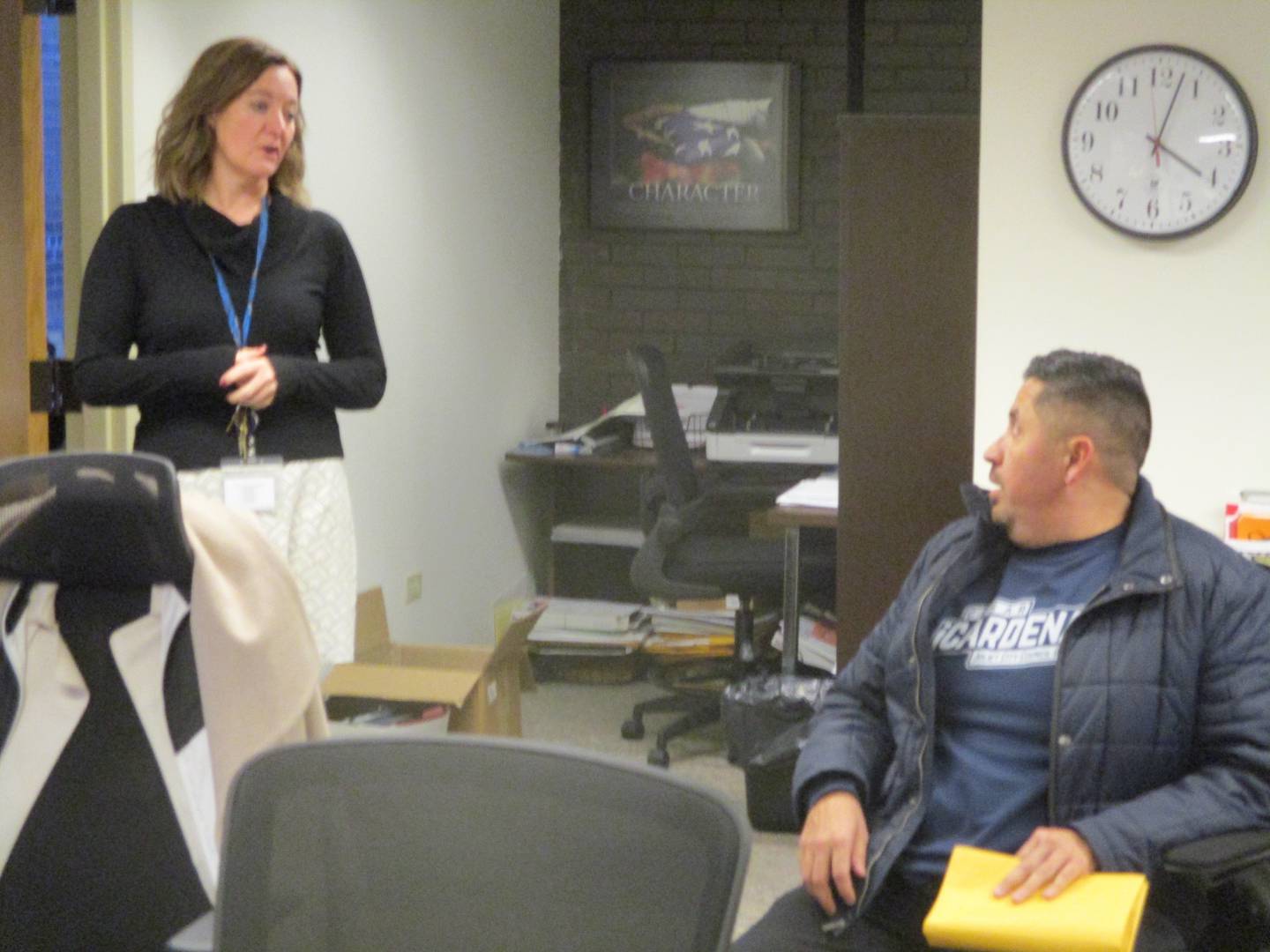 DISTRICT 3
Council member Sherri Reardon and Janean Jackson, both of whom filed last week, remained the only two candidates in District 3.
DISTRICT 2
Glenda Wright-McCullum, a commissioner with the Housing Authority of Joliet who unsuccessfully sought a seat on the Will County Board in November, filed petitions to run in District 2.
The race also features incumbent council member Pat Mudron, Quinn Adamowski, who serves in a number of positions in the city and is board president at the Joliet Area Historical Museum, and Robert Wunderlich, former chairman of the Joliet Junior College Board of Trustees and a current member of the Joliet Plan Commission.
DISTRICT 1
The contest in District 1 on the West Side will pit incumbent council member Larry Hug against Mike Eulitz, a former city employee who retired after 31 years in 2020 as public assets manager and roadways engineer. Both filed their petitions last week.