PLAINFIELD – Plainfield North kept its unblemished Southwest Prairie Conference record intact Thursday as the Tigers beat host Plainfield South, 25-14, 25-15, to move to 22-3 overall and 7-0 in the conference.
The first set was all Tigers, as they jumped out to 11-1 and 15-3 leads right away, but the Cougars didn't roll over, as they made their way back to trail 16-9. But that seemed to get North going again as it scored the next seven points, and Ella Wrobel finished it off with a massive kill.
Wrobel, a 6-foot-4 senior who didn't play for the Tigers in the spring, as she chose to stay with club volleyball, is a huge addition to this season's squad.
"I didn't play with the team in the spring, but they worked really hard last spring, and we are pretty young, and it seemed like everything has really come together," Wrobel said. "I have great teammates, and everything is coming together the more we play with each other.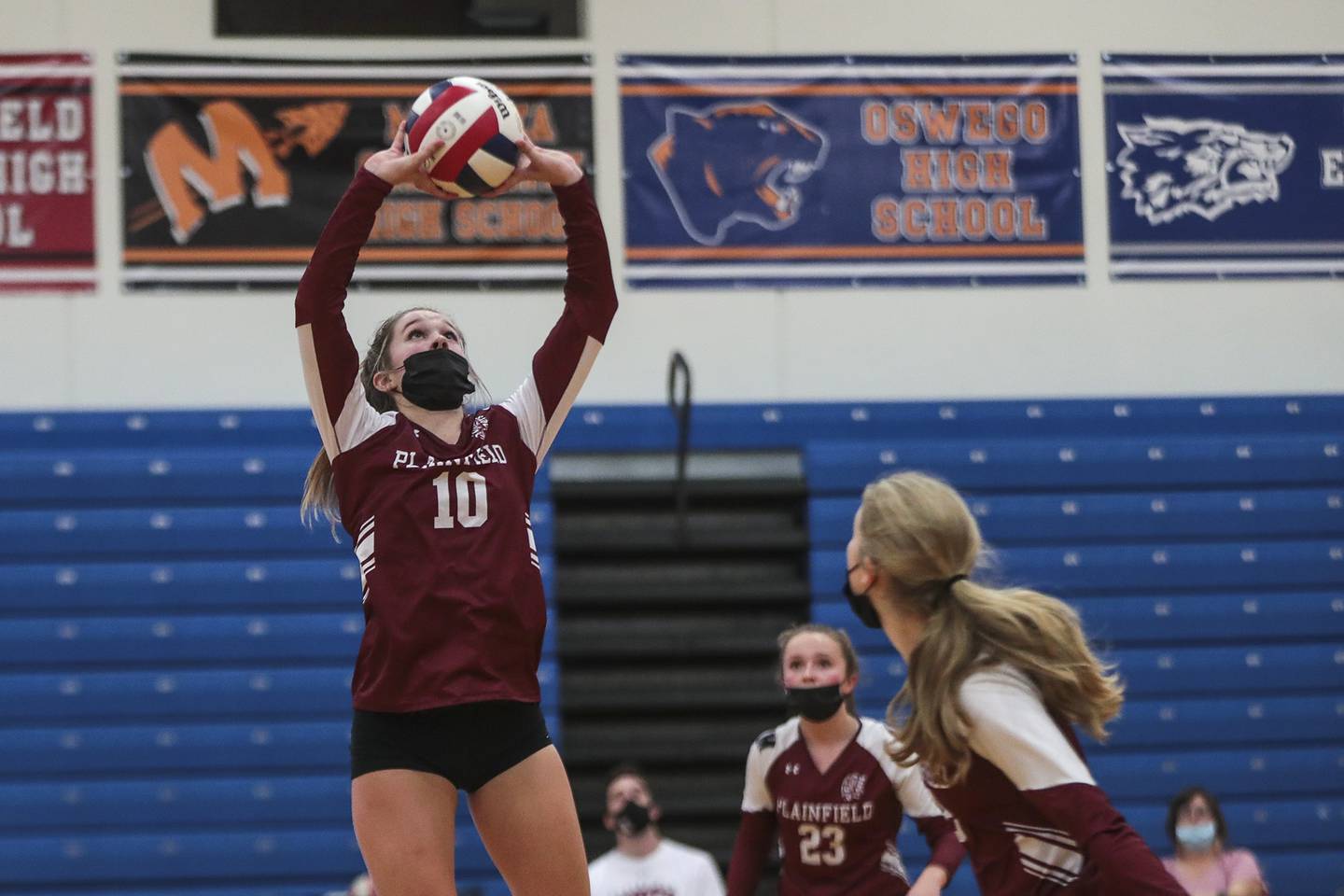 "Our big goal is to make a serious run at the state finals, but we also want to go undefeated in the conference, win a regional and sectional."
The second set was back and forth early, as the Cougars (9-13, 1-6) didn't let the first set dampen their fight. But after a Cougars error gave the Tigers a 6-5 lead, junior setter Jackie Gladstein went back to serve, and the Tigers scored eight consecutive points. After giving one back, they went on another 8-1 run, and the match was decided.
"It's great to have Ella [Wrobel] with us this season," Gladstein said. "She is a great leader, and being the setter, it's just so awesome to know what usually happens when she goes up for the kill. I really enjoy the combo of setting and getting to serve. It's nice to serve and get on a run like we did tonight.
"I know it's cliché, but right now, and really all season, it has been one match at a time for our team. We are not looking ahead and just trying to get better each time we go on the court."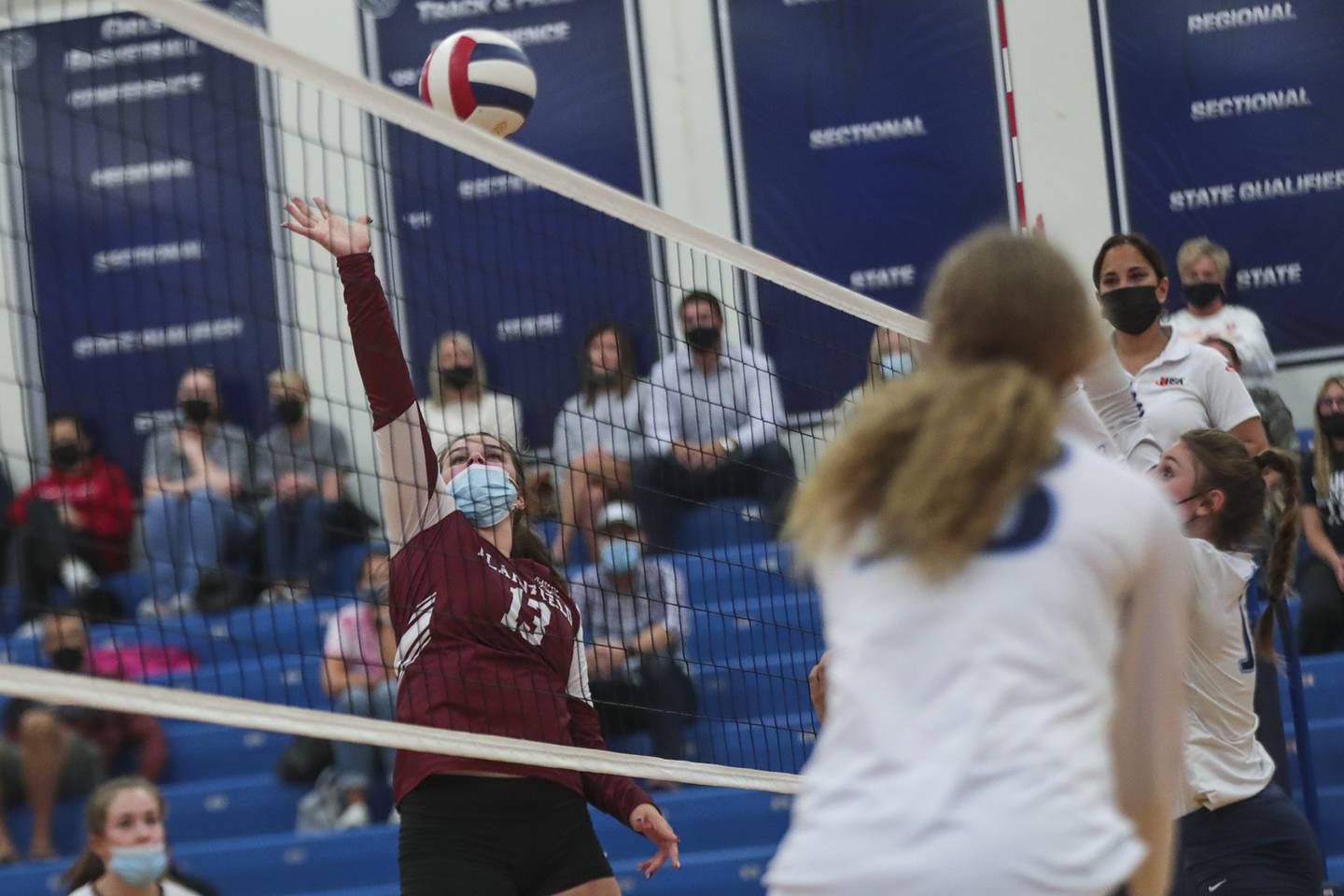 That progression is what coach Matt Slechta is looking for each time out, especially with the youth of the team.
"It's a learning curve, learning to play with each other, finding the right combinations, and that has been the way it has been since Day 1 because we are so young this year," Slechta said. "We were good last spring with a great group of seniors, so we are really still learning to play with each other, and that continues.
"Ella [Wrobel] has provided some great leadership for this group. We want to make sure we are confident with each other and as we continue to move later in the season, we just look to fine-tune everything. We host a supersectional this year, and we want to be in that one. That would be special."