JOLIET – Lincoln-Way West traveled to Joliet West with a modest two-match winning streak and had to use everything in the tank to hold off the Tigers, 25-22, 18-25, 25-21.
"To be honest, that maybe one of the longest win streaks in the past few years, and I'm not counting the last spring season," Warriors coach Kendall Villa said. "We fought hard tonight, and it's so exciting to watch this team play because they play with so much enthusiasm, and that includes everyone on this team."
The decisive third set was all LW West (4-5) early, as it quickly jumped out to a 5-1 lead and extended it to 14-8. But just like they had the entire night, the Tigers never gave in and battled back. They chipped away and only trailed 21-20 and had the momentum, but the Warriors had two freshmen with other ideas, as Laney Tuttle and Caroline Smith ended the match with the final three kills.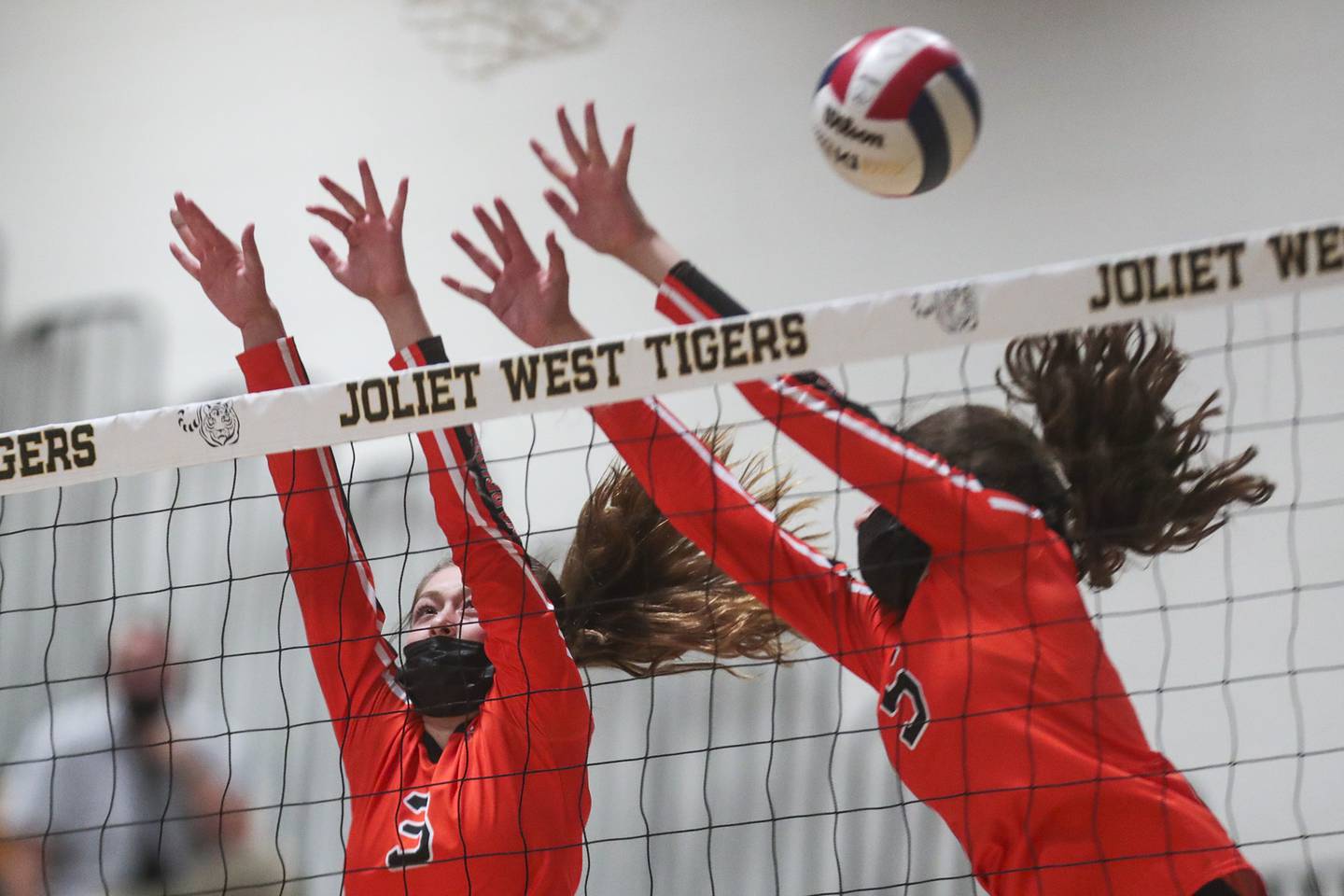 "Laney [Tuttle] brings so much energy to the court, and she is learning how to harness it at times," Villa said. "I couldn't be more proud to have two freshmen on the court with the match on the line."
Tuttle and Smith have been teammates since seventh grade and know each other well, but being on the high school varsity team is a little different, yet so satisfying.
"I love being on this team," Tuttle said. "Yes, there is some pressure, and it was really intimidating at the start, but the older players have really accepted us and are so nice. It helps to have Caroline and I together because it does make it a little easier.
"The seniors, like Bella Been and Emma Reidy, have helped us so much and have really showed us how big of a mental game being on the varsity is."
After losing the first set, the Tigers (3-7) had exceptional net play in the second set as four of their blocks secured points at crucial times. Again, the Tigers were down early and fought back, tying the set at 8-all and never looking back the remainder of the set.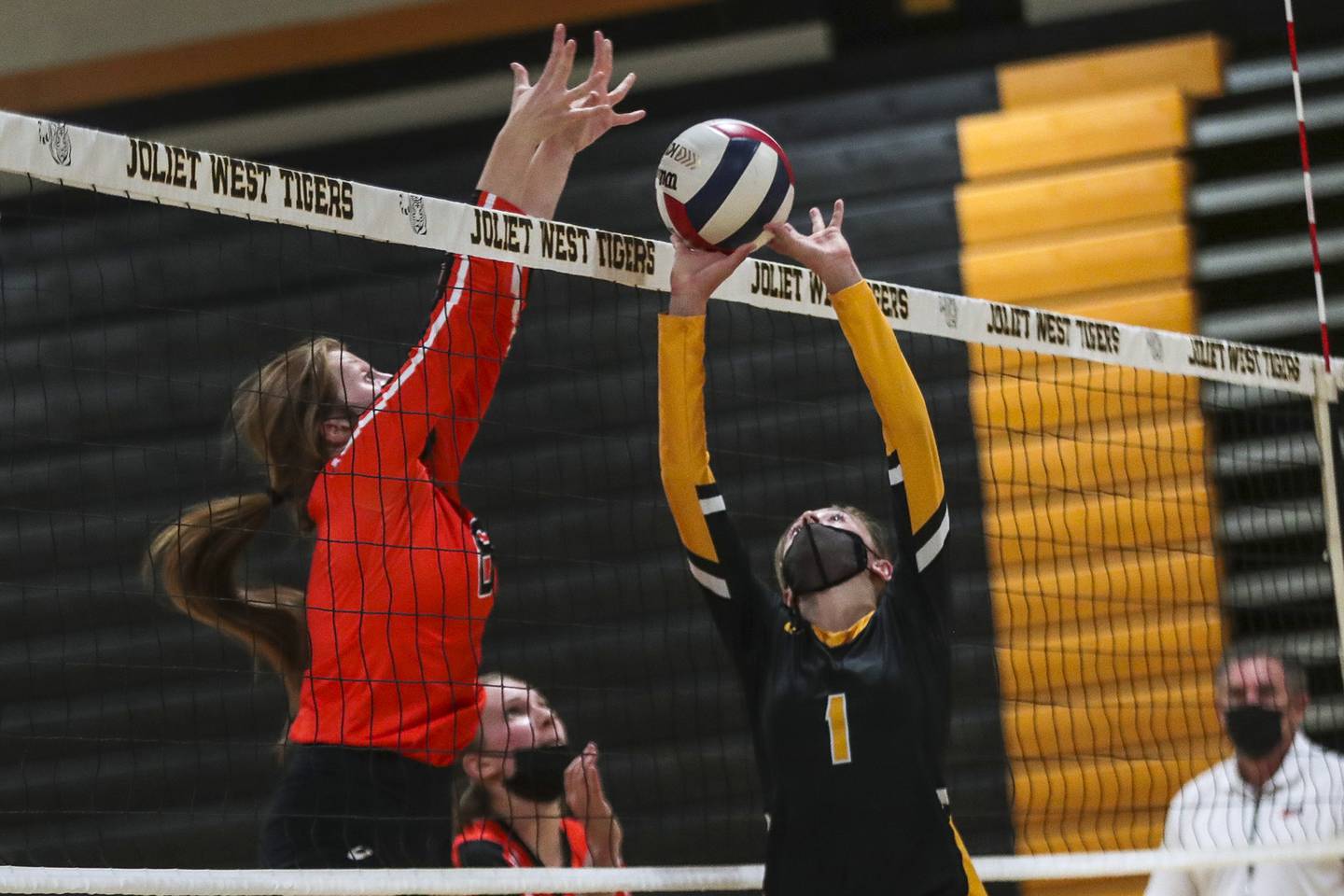 "We never give up, but sometimes we can also be our worst enemy," Tigers coach Al Mart said. "Tonight was our first home match of the season, so that was a little different also. We were right there in the third set, but a missed serve and a shanked pass and it turns on you.
"Give LW West credit, they played great defense and did the right things when needed. We have to be able to do that, we must find a way to put ourselves in a position to win and then do it. But some of that is our youth, and they are learning every time out. We have worked on blocks at the net, and tonight we did a great job. But we are still learning."