When Kaleigh Ritter joined the varsity volleyball team at Lincoln-Way East as a freshman, her coach said it was initially to fill an open spot because of another player's injury.
She quickly made a case for staying on the team, setting the school records for service aces in a match and a season.
Lincoln-Way East coach Kris Fiore said Ritter played like an experienced veteran from the start when she began playing on the varsity squad early in her freshman year.
"She came up to varsity for like a week," he said. "We thought it would be for the weekend to fill the role of a kid that was hurt, and she never left."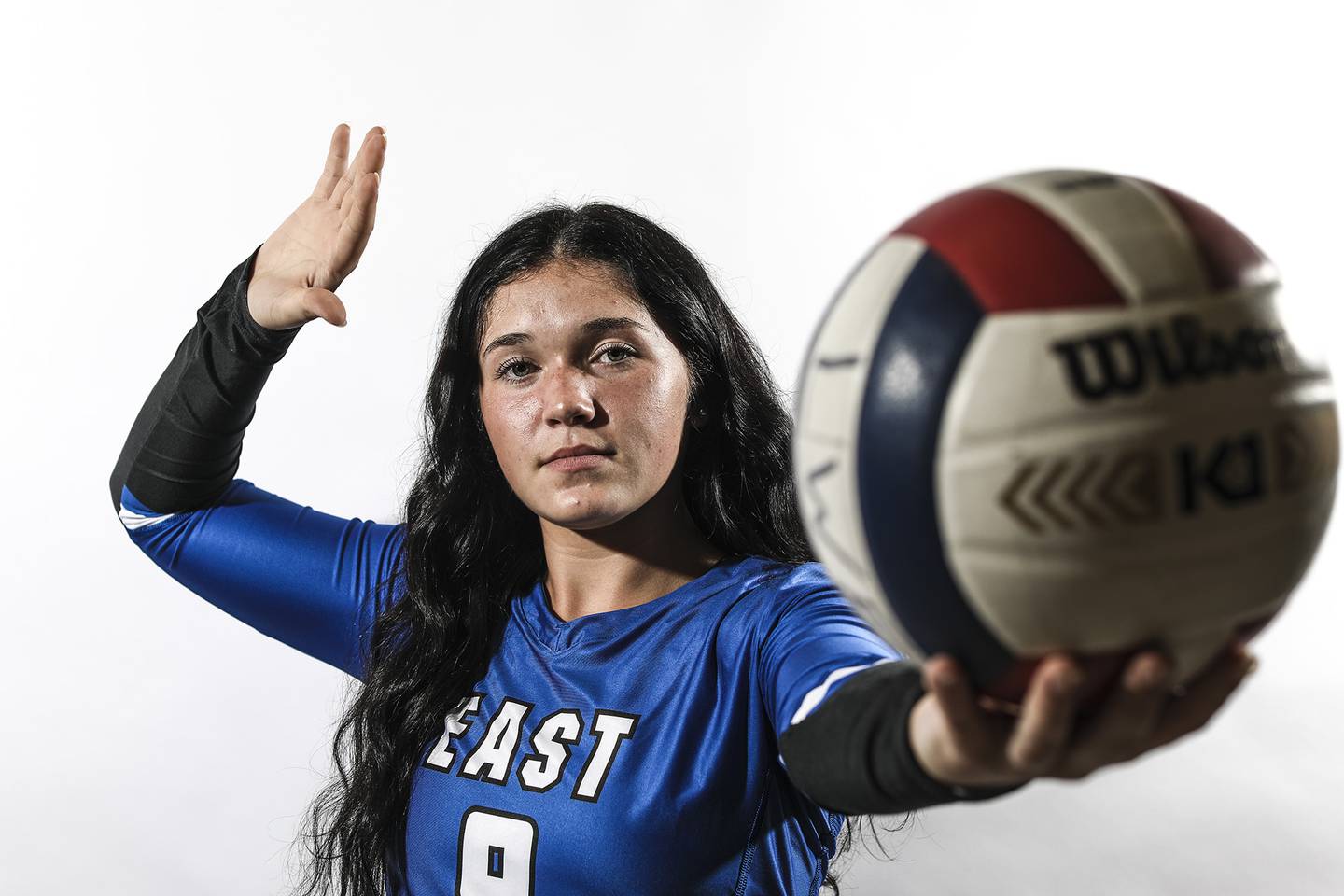 Fast forward to her senior year this past season when Ritter helped lead her team to a 13-0 record and a conference title, both goals the team set ahead of the shortened season.
It's that sustained success into her senior year that led Ritter to be named the Herald-News Girls Volleyball Player of the Year.
On top of the records she earned as a freshman, Ritter has scored the most career aces in program history. She's also second on Lincoln-Way East's record list for career digs and digs in a match after playing as the team's libero for the past three seasons.
Taking on that defensive role in itself was a challenge for Ritter, as it was not her natural position. Having specialized in serving on the right side of the court, Ritter conceded it took some time to develop the skills necessary to be able keep the ball off the floor on the left side.
"It's a different point of view for the court," she said.
That experience helped Ritter and her senior-heavy team adjust to the uncertainty and fluidity of this past season, which Fiore said was "thrown together [at the] last minute" because of COVID-19 restrictions.
"There was tons of uncertainty," he said. "And with her in, we had seven other seniors. It made the transition into this year just that much easier because they knew what to expect. They knew the level of expectations that we had here, and they wanted to meet those expectations."
Fiore also lauded Ritter's versatile skillset. He said if she had played as a setter, she would have been one of the best setters in the area this past season. Fortunately for Lincoln-Way East, Fiore said the team had another superb setter in senior Ava Porada, which allowed for Ritter to be the team's defensive leader on the back row.
"I think it just tells you a little bit about her that she was willing to go and accept that role," he said.
For Ritter, volleyball has been a part of her life as far back as she can remember. Love for the sport runs deep in her family.
Ritter's mother played on a state championship team at Mother McAuley High School in Chicago. She has cousins she grew up watching play in high school and her younger sisters also are into the sport. One of her sisters even got some practice time this season with the Lincoln-Way East team as a sophomore.
"It's very competitive, but we have fun with it," Ritter said of her family's shared passion. "It's really cool how we all have one topic, and we all love it."
As for the future, Ritter said she's headed to Saint Xavier University in Chicago this fall to continue her volleyball career. She'll be returning to the setter position, a role she said she prefers
"I like controlling the game and knowing what everyone's doing," Ritter said.
She will major in secondary education to become a math teacher and hopes to coach volleyball one day, which Fiore appeared to take some pride in.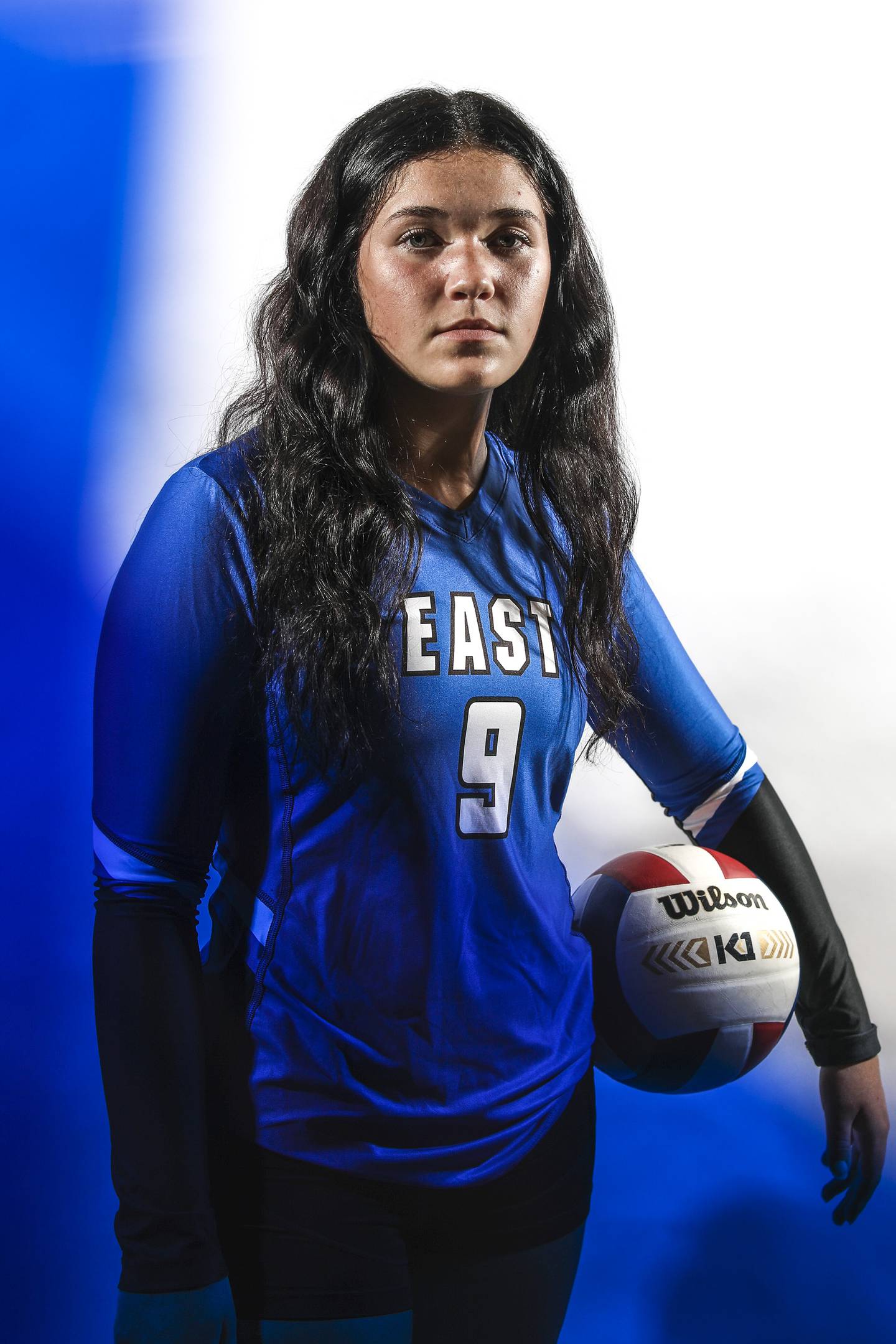 "Hearing something like that is just fantastic," Fiore said.
For now, Ritter said she's still working on improving her game to be ready for the college level. It's a work ethic and willingness to take on a new challenge that Fiore said will stick out in his mind about the legacy Ritter leaves behind at Lincoln-Way East.
"I would say respectful, intelligent, dependable," Fiore said of Ritter. "You always were knowing that whether it was at practice, a game, a summer camp, you were getting the best out of Kaleigh."