CHARLESTON – Weather wreaked havoc on the last day of the IHSA Girls Track and Field State Meet on Saturday, as the high jump, long jump, triple jump and pole vault all were moved indoors. And, after only two running events were completed, the meet had a three-hour delay because of thunderstorms.
After clearing for much of the day, it began to rain again with four events left.
The weather did not matter to Lincoln-Way Central's Marla Hayes, as the senior won the 3A discus title with a throw of 42.81 meters (140 feet, 5 1/2 inches). Hayes is the first discus state champion in school history and the first to win an event for the Knights since Jenna Wexter won the pole vault in 2008.
"It's an emotional time and I'm so happy," Hayes said. "I came down here last year and placed fifth and learned so much. I've worked very hard to get where I'm at and it's been such a fun ride. I wanted to come back this year and finish the job. I knew Friday would be a very important day in the prelims, because I knew the weather would not be good on Saturday.
"It's a great way to end my track career and it's really important to me to win a state title for my high school [Central]. All my brothers, my parents and my grandparents, all went to Lincoln-Way, and I think this is a great storybook ending."
Lincoln-Way East had a second place performance from sophomore pole vaulter Jaiden Knoop, as she went 3.70 meters (12-1 1/2).
"It's so exciting and I never expected this," Knoop said. "I just wanted to come and compete and I'm so grateful for everything. I just concentrated on one height at a time and got in a zone."
The Griffins also received a triple medal performance from senior Sophia Barnard as she placed third in the 100 hurdles (14.55), fifth in the 300 hurdles (45.25) and was joined by Kendall Crossley, Olivia Donaldson and Paige Watson to finish eighth in the 4x400 relay (4:02.79).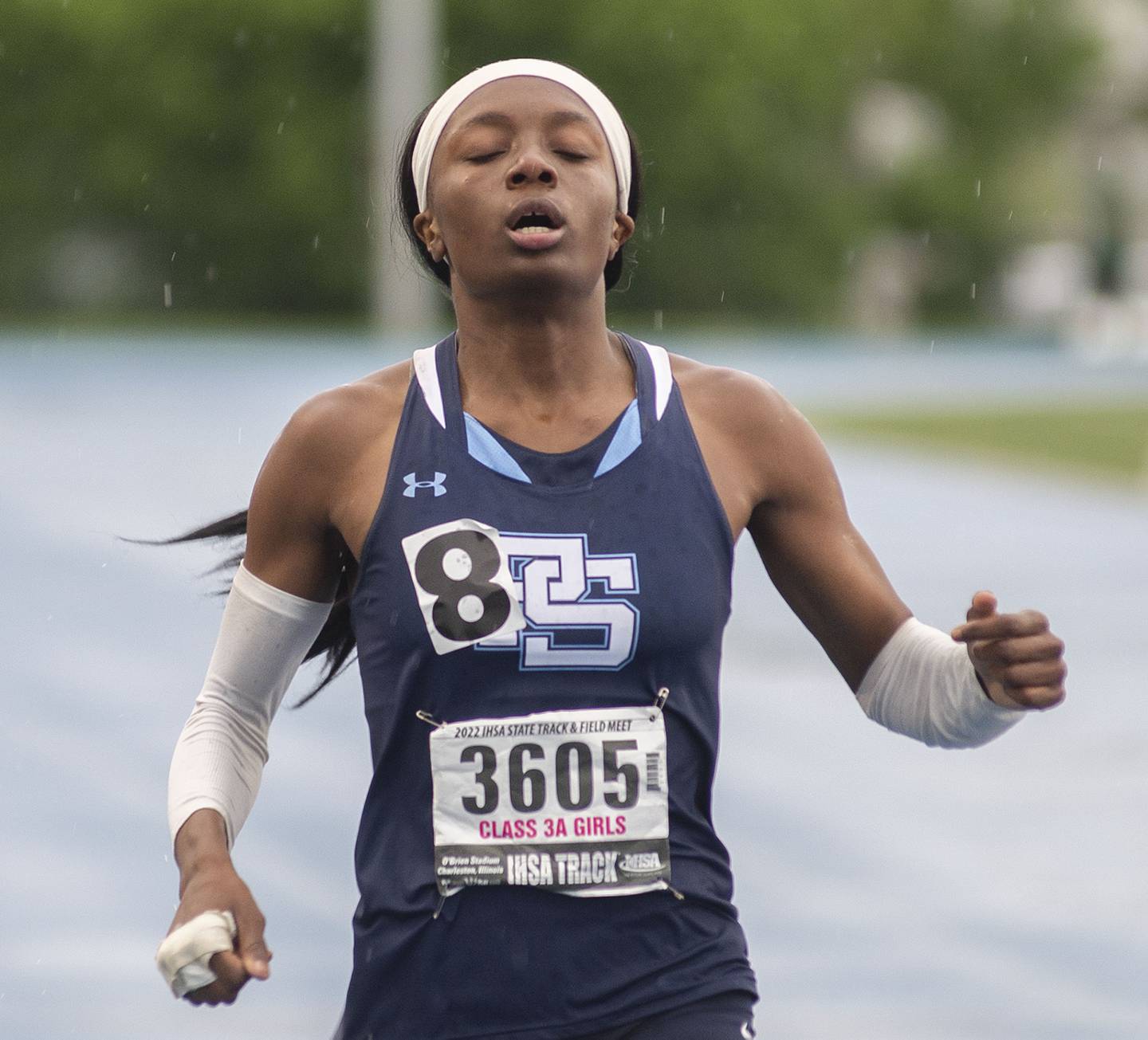 Plainfield South's Janiyah Bowman also placed in three events as she took sixth in the long jump at 5.58 meters (18-3 3/4), sixth in the 200 (25.22) and eighth in the 100 (12.73).
"I never expected to make the finals in three events, but I've worked hard to earn this and it was a special day," Bowman said. "The 200 dash is my favorite event and the wind on Friday in the prelims was very bad, but everyone had to run in it and Saturday was better, but the weather was not what we wanted."
Sister Jahnel Bowman placed sixth in the triple jump, with a leap of 11.37 meters (37-3 3/4).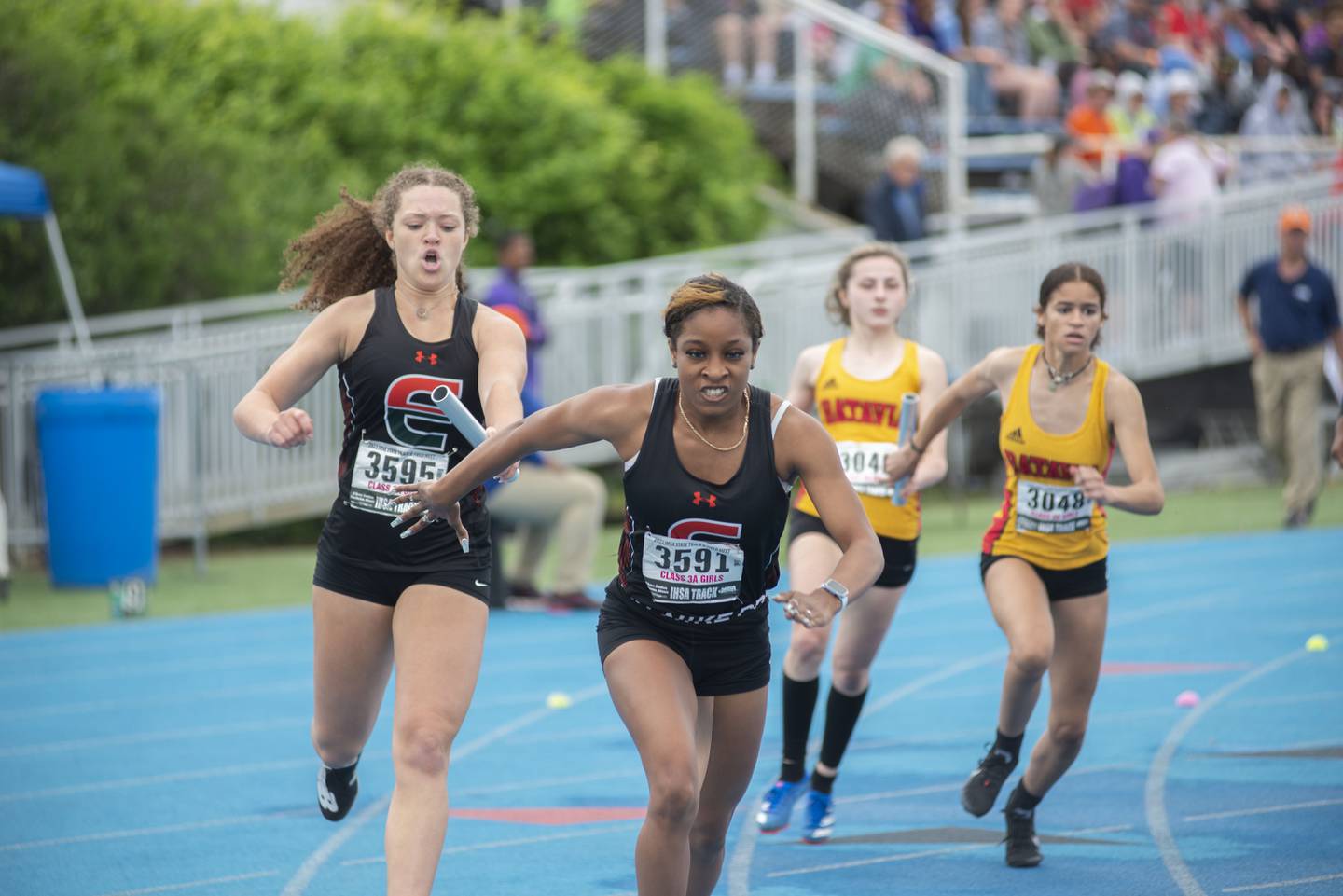 Plainfield East earned medals in the triple jump, as Mazie Gierat placed seventh, jumping 11.30 meters (37-1) and the 4x200 relay of Ava Mabry-Spencer, Elissa Perkins, D'Aria Christian and Ally Wojciechowski ran 1:44.40 to take eighth.
Lockport and Plainfield Central also had medal winners in the pole vault, as the Porters McKenna Skoczylas placed third (3.70 meters) and the Wildcats Tessani Foster was sixth (3.55 meters) and it was only the third state medal for a Plainfield Central athlete.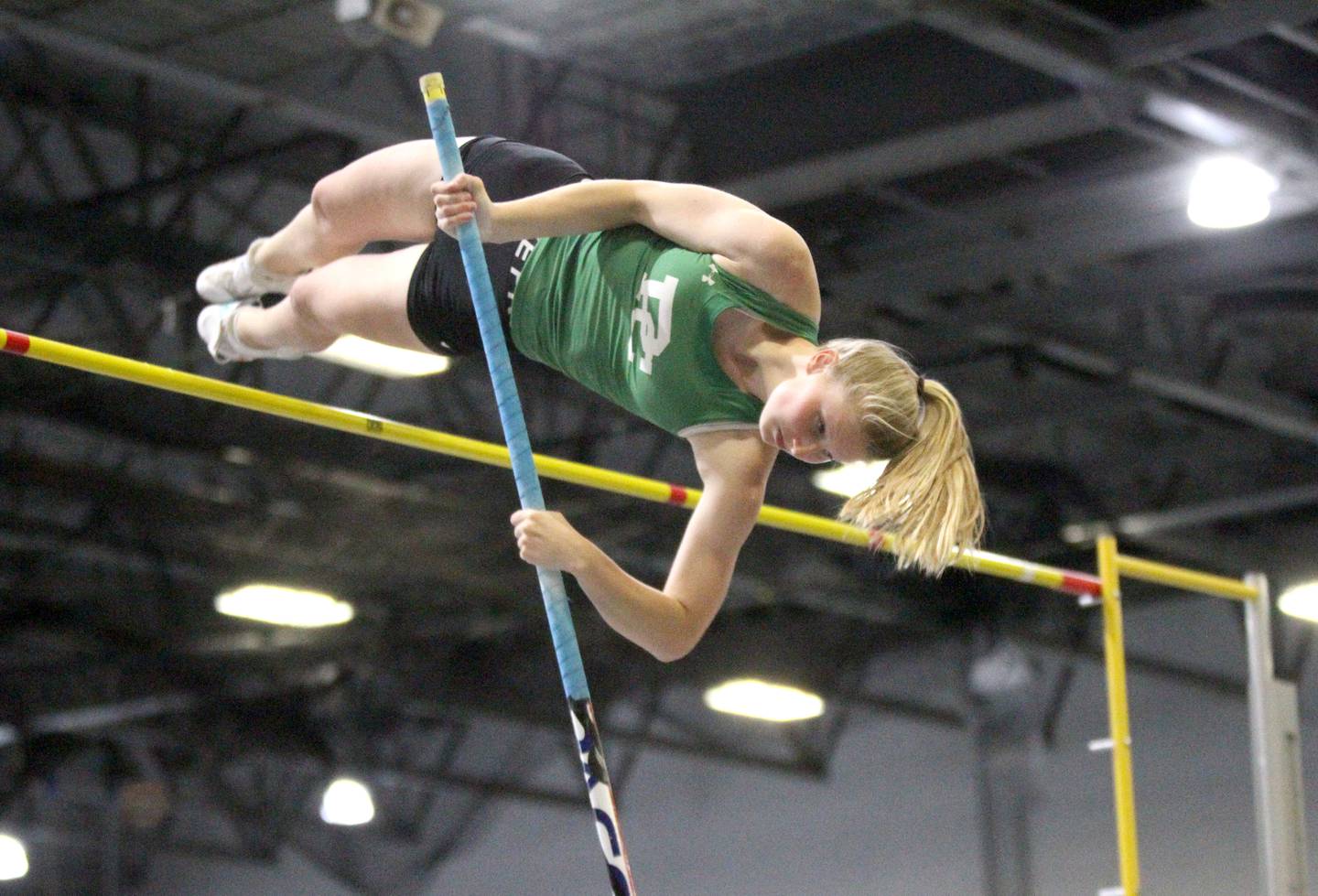 In 2A, Providence junior Natalie Papes finished second in the pole vault with a jump of 3.50 meters (11-5 3/4). By earning a medal, it continued the Celtics string of six-consecutive girls state meet medals in the event.
Seneca, in 1A, won the 4x400 relay in 4:05.51. It was the first relay state title in school history. The winning relay team was Clara Bruno, Anna Bruno, Evelyn O'Connor and Emma Smith.
"This is incredible," Smith said. "We came in just in the middle of the pack and we knew we could move up, but that was unreal. For all of us it was both scary and exciting being in the lead they entire way at the state finals. What a feeling this is."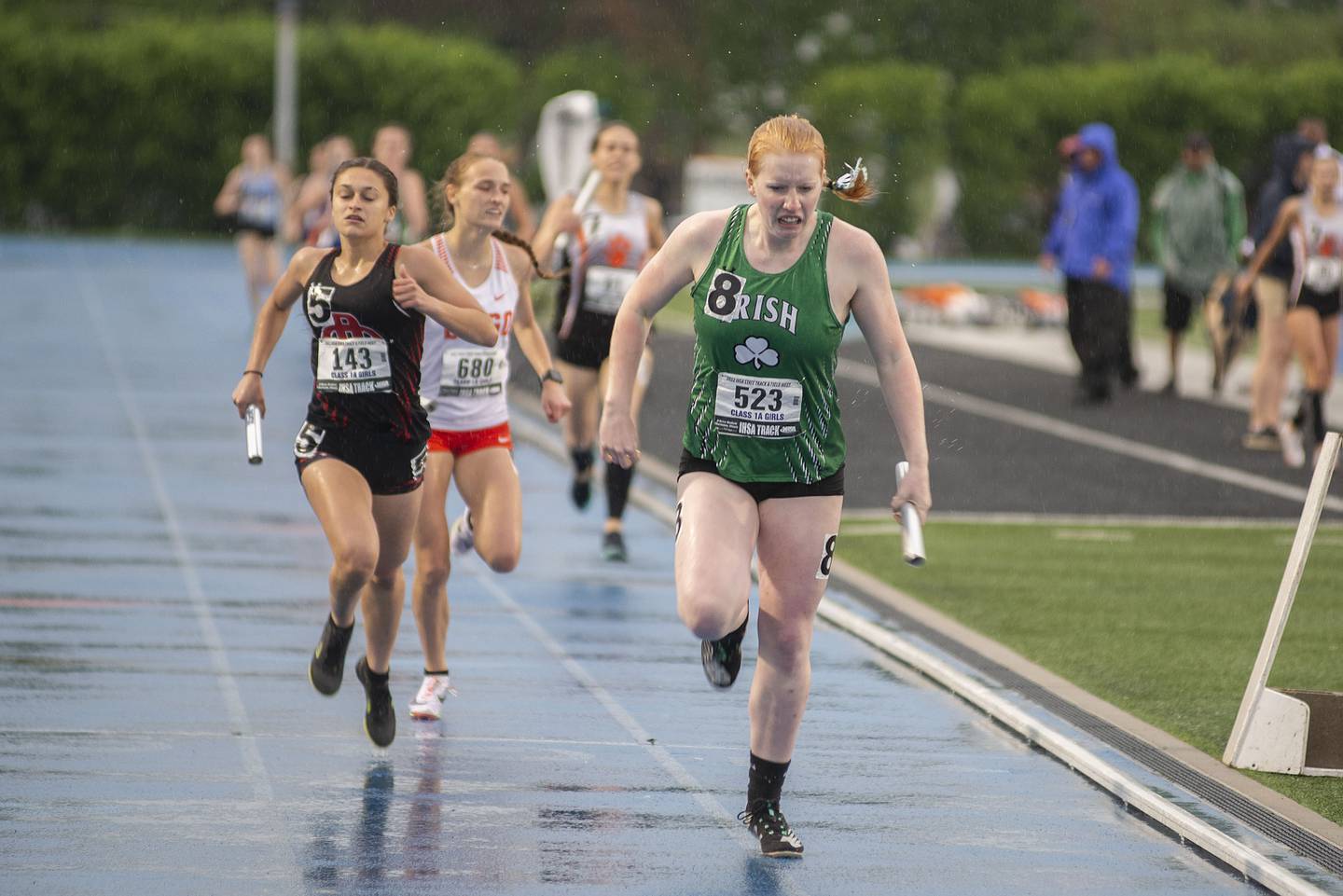 The Lady Irish also had medal performances from the 4x100 relay of Caitlyn O'Boyle, Smith, Taylor Draves and Faith Deering, as they placed fifth in 50.76. The 4x800 relay of O'Connor, Ashley Alsvig, Gracie Steffes and Clara Bruno took eighth (10:05.85).
Wilmington received a fourth place finish in the long jump from Kate McCann, as she went 5.24 meters (17-2).