You'll have to forgive Lincoln-Way Central softball standout Lyndsey Grein if she seems distracted in postgame.
She's probably just looking for another game to participate in.
Less than a day after Grein played a huge part in Lincoln-Way Central's runner-up finish in the Class 4A state tournament, the junior was in Michigan having found yet another outlet to hone her craft.
It's not as if there's a lot to be honed for the Herald-News 2021 Softball Player of the Year.
Grein finished a spectacular season with a 28-4 record, 290 strikeouts and a scant 0.73 ERA. She was no slouch with the bat, either, swatting 11 home runs while driving in 34 runs. It's easy to see why Virginia Tech secured a verbal commitment before Grein even began her spectacular spring season for the Knights.
"I'm totally honored and humbled to attend that school in the future. I wouldn't say it takes pressure off, that same pressure is still there, being sure that I'm ready to go when I attend school there," Grein said. "There's not added pressure, but it's just about maintaining the upward path. I'm super excited about that."
If Grein actually felt any pressure, it was hard to tell.
Grein made an immediate impact this spring, throwing three shutouts to start the season at the WJOL Tournament and never really slowing down after that. Not too shabby for someone who, to that point, had only limited varsity softball experience from her freshman season to fall back on.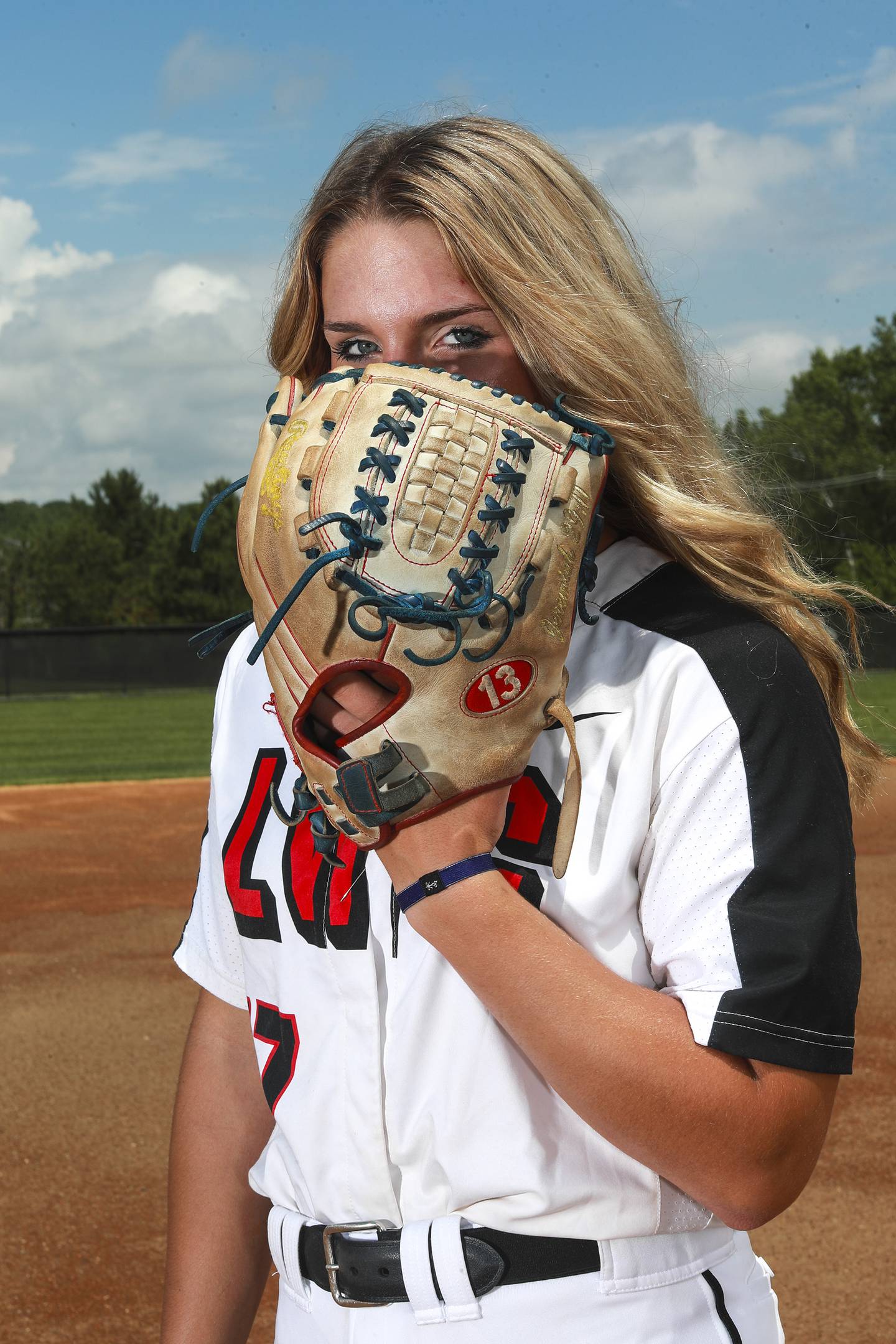 "There was a lot of hard work that went behind it," Grein said. "I play for a travel team, as well, and I really grinded out this past year to make sure I was ready for my travel season and my high school season."
Grein, along with a strong senior class of standouts, started to stack victories with regularity, and it was no surprise that Lincoln-Way Central found itself at the Class 4A state tournament at the end of it all. The Knights ultimately lost a 3-1 decision with nemesis Marist in the state championship game. But Grein, as is her way, was quick to point to the positives of the experience rather than dwell on coming so close to the ultimate prize.
"It was awesome. It was a true team effort, no matter the result. It still finished with us as a family together. To be able to have that experience, with a team that is so close to me it is like my family, I think that's everything I ever hoped for," Grein said. "No matter the result, I think we still got something bigger out of it than we ever could have imagined whether we won or lost."
Grein's coach, Jeff Tarala, was not the least bit surprised when told how Grein assessed the team's trip to state.
"Just the confidence she instills in everybody, she's always recognizing other people's contributions for sure. Even if it's just a routine play, she has a sense of when people are struggling. She's a leader – she wants the weight of the team on her shoulders," Tarala said. "She's a bulldog on the field. But in the dugout, she's got a big heart. She's one that doesn't come around too often."
And in Grein, Tarala knows he need not worry about his standout becoming complacent or not consistently working to improve her game.
"I think sometimes coaches struggle with this, but what I have learned is that when you have a player like Lindsey Grein, sometimes its just best to let them go a little bit," Tarala said. "You don't need to coach them so much. They know what to do.
"I said to Lindsey before the season that I needed her to come up with a schedule for me. What am I going to tell Lindsey about pitching? She knows more than I know. She did it, and I looked at that calendar, and I was like, there's your softball rat. She's working nonstop. She's running. She's lifting. She's softball 100% of the time."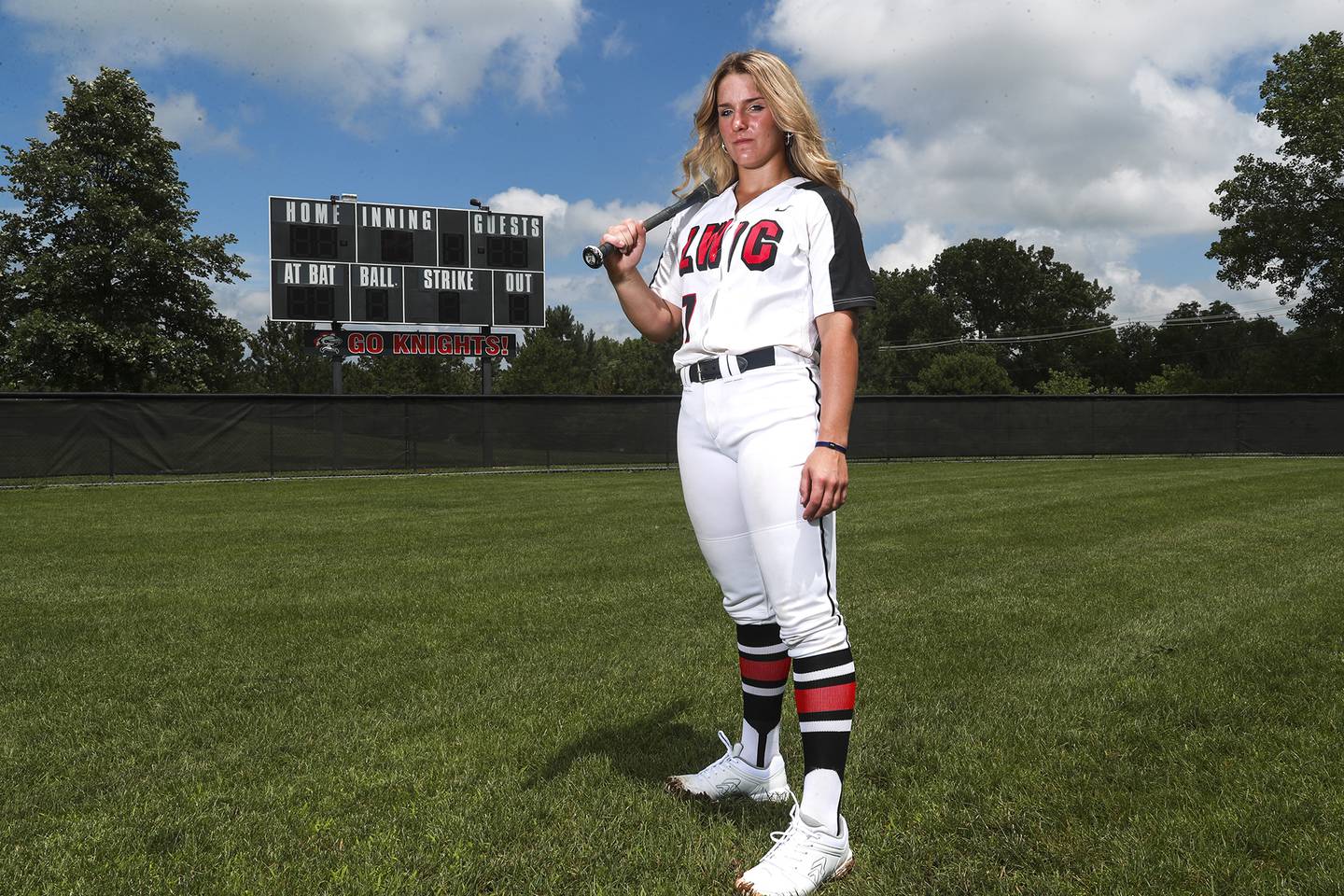 Even Grein will admit that her passion for the game might look a little extreme to some, but moderation is something that to this point has escaped her as something to strive for.
"To me, it's fun. I think when I look back it and am like, 'I played a lot of softball this week,' I don't really realize it, because it's fun for me to do," Grein said. "A lot of people might look at it and think, 'You're kind of nuts for this.' And I guess I kind of am, but in a good way."
Tarala sees a more simple explanation for Grein's need to be constantly in motion.
"The really great players love the work of it more than anything," Tarala said. "She wants to play every single second, and that works for her."