Four years ago, Lockport's Lizzie Anderson seemed to be on her way to a number of appearances at the IHSA State Golf Meet.
As a freshman, Anderson was the lone Lockport qualifier to the IHSA Class 2A Golf Meet. Anderson finished in a tie for 33rd place, but that was almost irrelevant as Anderson was sure to have three more chances to make a run at a medal at the state meet.
But a slightly torn labrum cost Anderson her sophomore season, then there was no state meet held in Anderson's junior season due to COVID concerns.
So Anderson's potential haul of state medals was trimmed down to just one chance, and she delivered a consistently strong effort over the two days of competition to tie for seventh. That consistency certainly played a part in her ability to place and it was a major reason Anderson was named The Herald-News Girls Golfer of the Year.
"Her strength is that she doesn't really have a weakness," Lockport coach Matt Major said. "She's just a very hard worker and cares a lot about the game of golf. You don't get that good at the game if you don't."
Anderson has spent significant amounts of time honing her craft and that extra work, particularly on her short game, came in handy down the stretch in her senior season. That extra effort coupled with a proper mindset allowed her to clear some hurdles she struggled with before.
"In the matches, I never really seemed to have a bad match," Anderson said. "I just tried to played well and really put effort in at the end, and when conference, regionals, sectionals and state came around I was really focused on golf. I wasn't worried about what was next and just focused on what I need to do."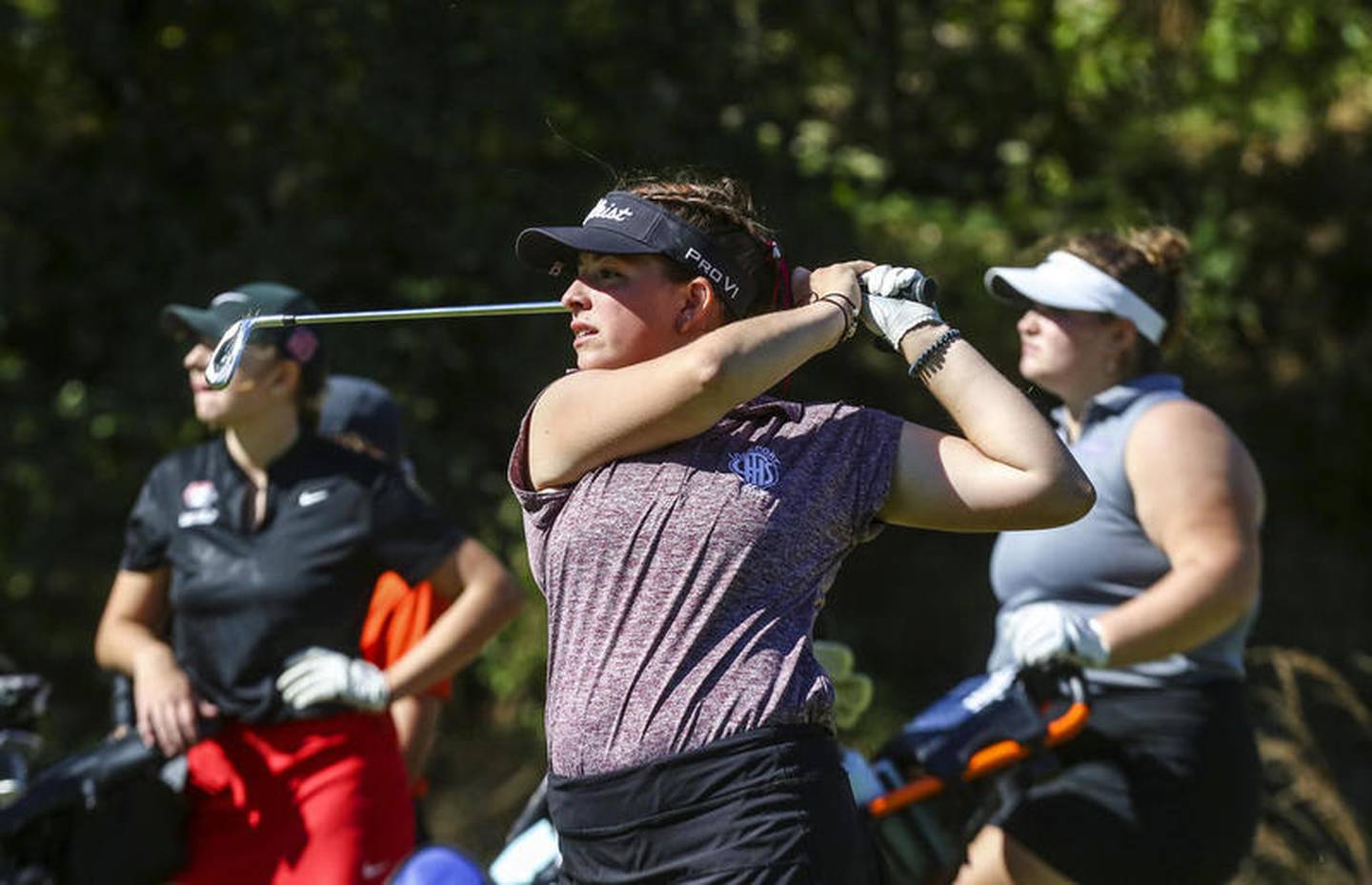 Another weapon in Anderson's bag was her ability to test her game on one of the state's premiere courses at Cog Hill in Lemont. Success there made playing other less rigorous courses a lot less daunting.
"I'm pretty privileged that I get to get to Cog Hill and practice one of the toughest courses around at Dubsdread," Anderson said. "That's one of the things that helps my confidence is practicing on a hard course, then going to other courses and knowing I can hit tight shots. It just helps me with my mental game."
That mental game was sharp as a tack and previous experience with Hickory Point Golf Course in Decatur, the site of the Class 2A State Tournament from IWGA Summer Tournaments, certainly didn't hurt either.
"It was pretty fun to go down there, it was almost like a different atmosphere though," Anderson said. "I was a senior versus being a freshman and I've played that course a lot. I went in having confidence and knowing that I could do it, knowing that my short game was where it needed to be."
Anderson hasn't locked in her next step in regards to her golf career. She hopes to land at NCAA Division II Ferris State, a school she connected with immediately on a recent visit.
But for the first time that she can recall and for a variety of reasons, Anderson has put the clubs down for a little break from the game.
She's earned it.
| Herald-News | All-Area Golf Team |
| --- | --- |
| Lizzie Anderson | Lockport (POY) |
| Jamie Daniels | Joliet Central |
| Claire DuBois | Lincoln-Way Central |
| Kaylee Dwyer | Lincoln-Way West |
| Natalie Papa | Lincoln-Way East |
| Kailey White | Lincoln-Way East |