OSWEGO – The Lockport girls basketball team entered Thursday's championship game at the Oswego East Tournament riding an 11-game winning streak. Sycamore, meanwhile, had won its first 13 games of the season.
Something had to give.
In the end, it was Sycamore's stingy defense and potent, balanced offense that allowed the Spartans to extend their winning streak with a 51-34 win and the tourney title.
Tournament MVP Faith Feuerbach led Sycamore (14-0) with 17 points, while all-tourney selection Evyn Carrier and Ella Shipley each scored 13.
"We are a really well-balanced team," Feuerbach said. "Everyone has their role to play. This whole tournament, we were focused on our defense and we did that well again today."
The Porters (13-5) were able to keep things close in the first half, thanks in part to the hot shooting of Elizabeth Sochacki, who made three 3-pointers in the first half and finished with a team-leading 12 points. Sochacki made two of her 3-pointers in the first quarter, and teammate Paige Rannells (11 points) added five points as the Porters held a 15-14 lead after the first quarter.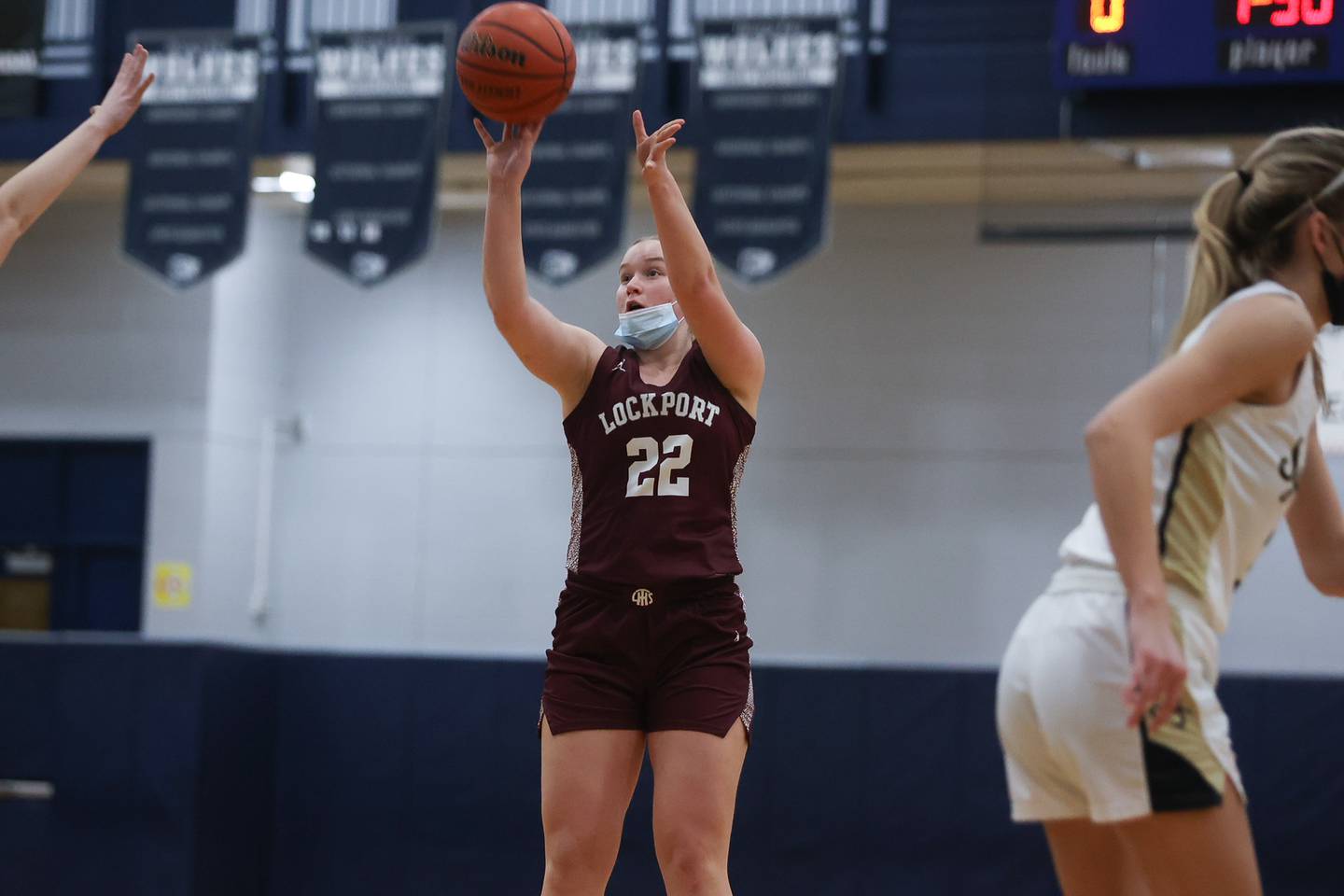 Carrier and Feuerbach each had six points in the second quarter as Sycamore rallied to take a 26-21 lead at halftime.
"It starts on defense for us," Sycamore coach Adam Wickness said. "When we are locking down on defense, it really helps us because the girls are so good in transition. We executed well and got good shots, especially in the second half. And, to hold them to 13 points in the second half was very good. I am really pleased with how the girls played.
"We have had at least four different girls lead us in scoring so far. That's a good problem to have. We tell the girls, 'Share the ball, share the energy.' That helps us have a nice, balanced team. Other teams can't really key on one girl, so they all have their chances."
The two teams played even in the third quarter, and Sycamore took a 37-32 lead into the fourth. That was when the defense really stepped forward, holding Lockport to just two points in the final frame. Sycamore, meanwhile, got four points from Feuerbach, two from Carrier, two from Shipley, two from Lexi Carlsen and a 3-pointer by Reese Hill to pull away.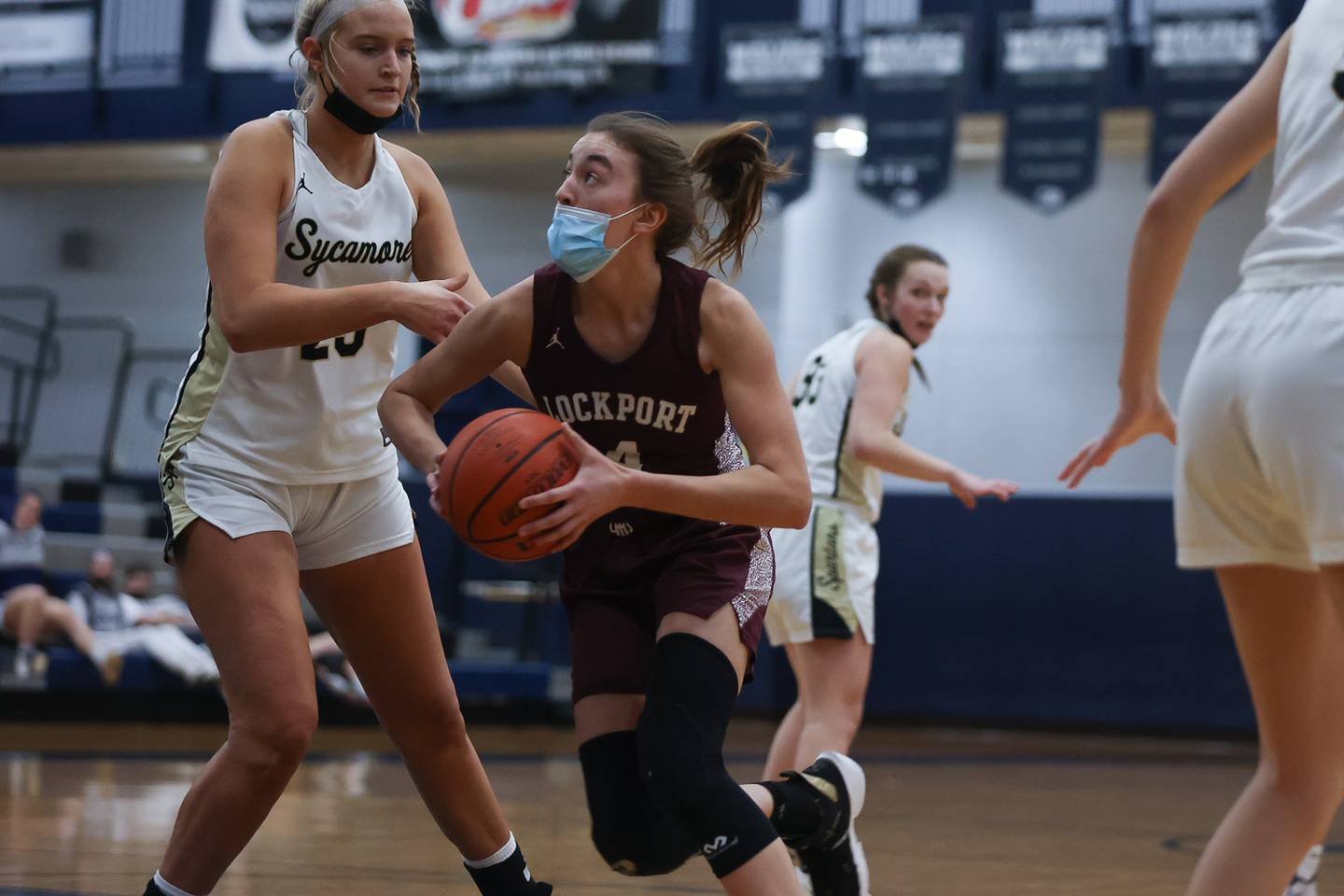 Though the Porters saw their 11-game winning streak come to an end, coach Dan Kelly was pleased with his team's effort. Lockport freshman Alaina Peetz was named to the all-tournament team.
"We competed well and played with energy the whole game," Kelly said. "In the second and fourth quarters, we struggled to score, and Sycamore was able to execute and get good shots. Sycamore is a very good team, and that's the type of games we are going to be playing when we get into our conference.
"Even during our 11-game winning streak, we had games where we didn't play as well as we played tonight. This was a great opportunity for our girls to see a really good team and know they can compete against them. We're still getting better."