It was barely two months ago that IHSA basketball teams got the green light to begin a shortened season.
Joliet West sophomore Lisa Thompson certainly made the most of that time, leading the Tigers to a 14-1 record and picking up First-Team All Southwest Prairie Conference and East Division co-MVP honors. Thompson also helped Joliet West win the SPC title, scoring 21 points against Plainfield North.
After months of uncertainty, Thompson said she and her teammates were just eager to have a season this year, and they made the most of it.
"From the jump, we came ready to play," Thompson said.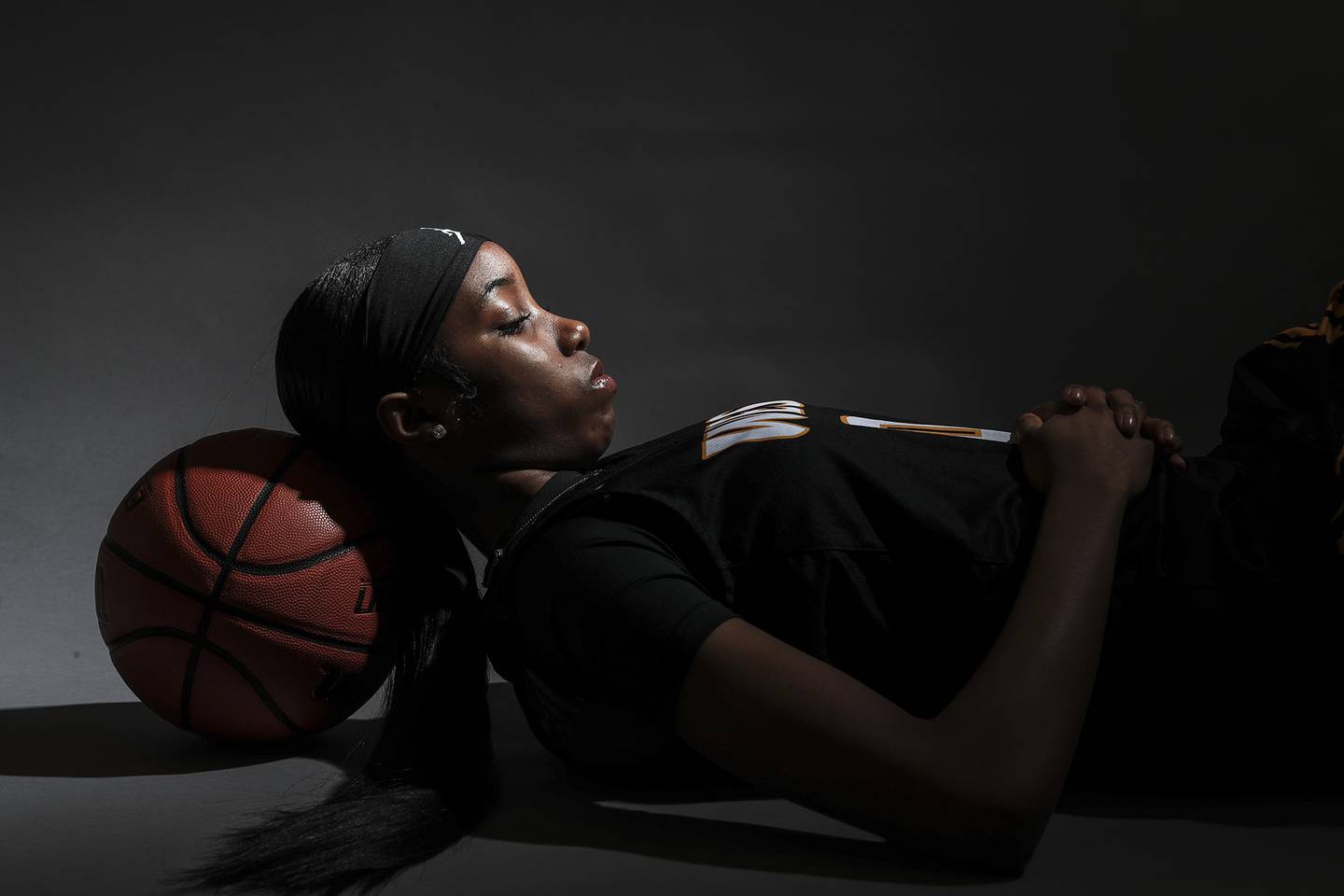 For her individual accomplishments and team success Thompson is named the Herald-News Girls Basketball Player of the Year.
Joliet West head coach John Placher said he's never coached a player with the Thompson's caliber of offensive abilities.
"I think her game is above and beyond anybody that I've seen in girls basketball," Placher said.
Her ball-handling skills are something to behold for a young player, something she's not afraid to show off in multiple clips of her workouts that she posts on Twitter.
Thompson said she's already training to refine her skills and work on new ones. Between playing on her AAU team and working out with her father, she said she wants to improve her communication, shooting off the dribble and ability to finish with contact.
"I'm actually not worried about Lisa, because she works on her game all the time," Placher said.
Her work and talent have drawn major interest from some of the top women's college basketball programs in the country. Thompson said she has offers from 30 schools and hopes to have a decision in the coming months, but she's not putting any deadline pressure on herself to make the decision.
"I'm not rushing anything," Thompson said. "I want to take my time in this process."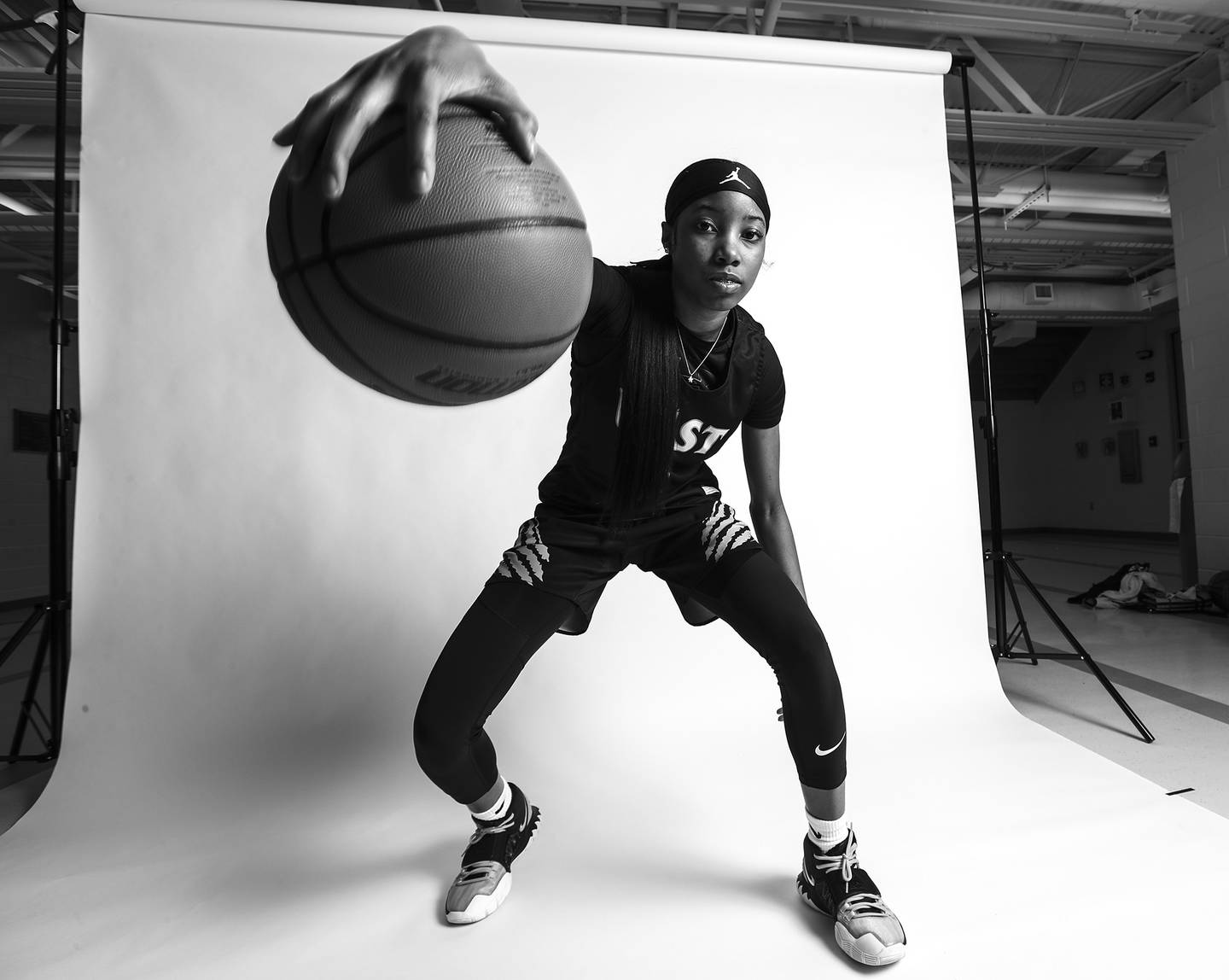 For now, Thompson said she's still talking to college coaches in hopes of finding the school she can "110%" see herself attending.
Placher said he's excited for Thompson because "she's going to make decisions that most kids don't get to make."
The potential for Thompson at the next level crossed Placher's mind when watching the epic women's Elite Eight matchup between Baylor and UConn on Monday. Thompson said she also watched the game and was impressed by UConn freshman guard Paige Bueckers' aggressive play for the Huskies, something she tries to emulate.
Placher concurred with the comparison considering Thompson's ability to score and lead her team in big games.
"That could be Lisa in two years," Placher said.
Of course, there still is a lot to accomplish for Thompson and Joliet West over the next two years.
Placher said with many of his players such as Grace Walsh and Destiny McNair, who both also made First-Team All-Conference this past season, coming back for what they hope will be a full slate of games next year, more success could come.
"This group, they do not like to lose," Placher said.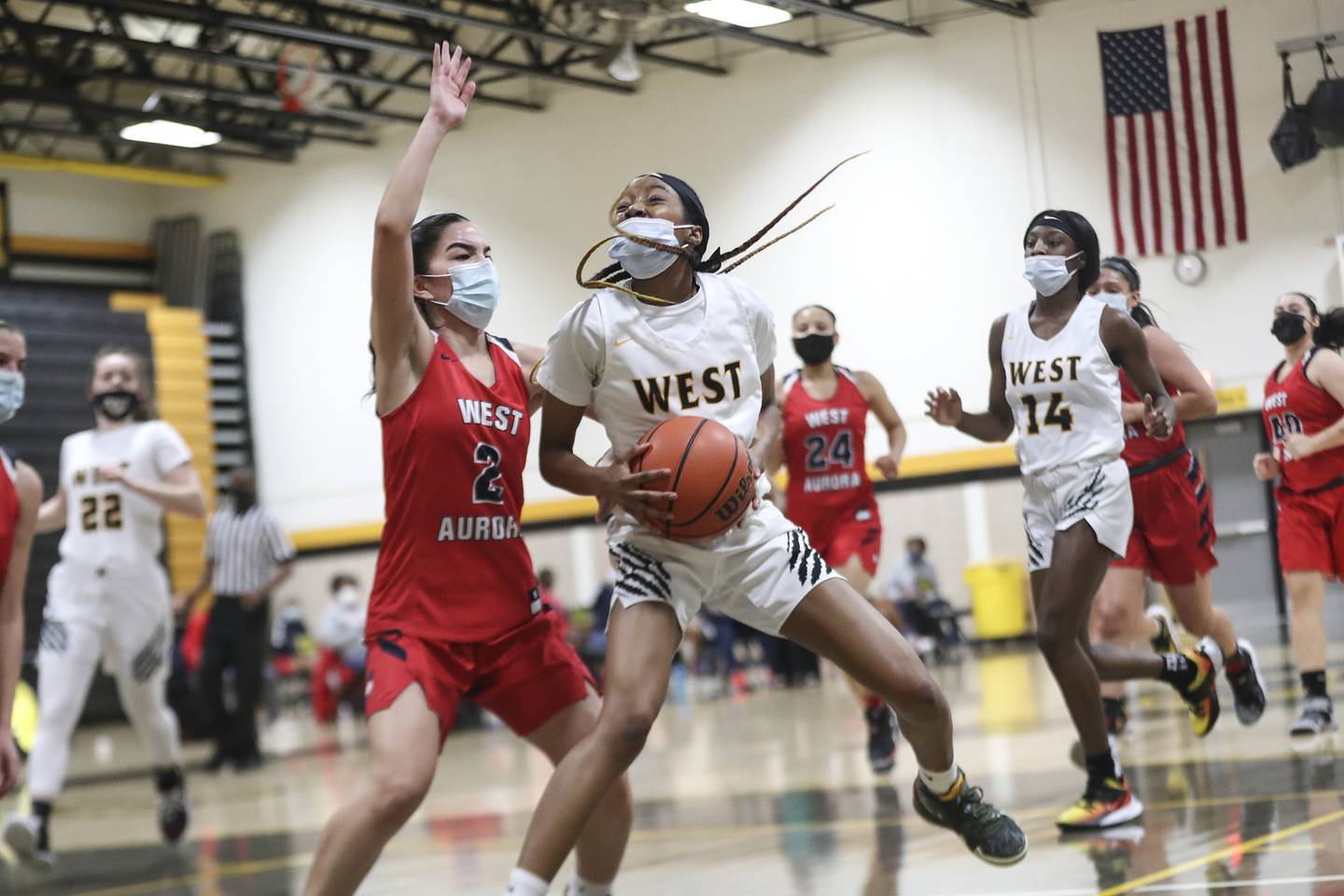 Thompson said she appreciated her teammates for the jobs they do and their knowledge of each others' strengths and weaknesses on the court. She said her handling and distribution of the ball was complemented by Walsh's ability to drive to the basket and draw contact and McNair's length and incredible defense.
"Just little things like that and all being on the same page in that aspect definitely contributed a great deal," Thompson said of her teammates.
After the challenges of such a unique year, Placher expressed confidence in his team to be ready for summer workouts and to make a run in the state tournament next season. As for Thompson, he said if she continues to improve on her already impressive skill set then nothing will keep her from reaching her potential.
"Her upside is unbelievable," Placher said.