Sometimes an athlete can make something more complicated than it really is.
Lockport's Ryan Moerman admitted to having done that himself a time or two.
But he entered his senior season with a stripped down, basic philosophy on how to approach the season.
"I worked my butt off this offseason. Not having a season last year gave me a little more time to keep working, keep working out, staying in the weight room and just working on different things. I focused more on my bat speed in the offseason, and that seemed like it helped a lot," Moerman said.
Moerman's streamlined approach allowed him to put together a monster season for the Porters, one the best ever for a Lockport player. Moerman hit for a .450 average, reached base at a .563 clip and hit 15 home runs, while driving in 40 runs. He also scored a whopping 53 runs. For his accomplishments on the field, Moerman is named The Herald-News 2021 Baseball Player of the Year.
"It's amazing when you see a kid connect the dots," Moerman's coach Andy Satunas said. "And Ryan connected the dots as well as anyone I've seen in a long time."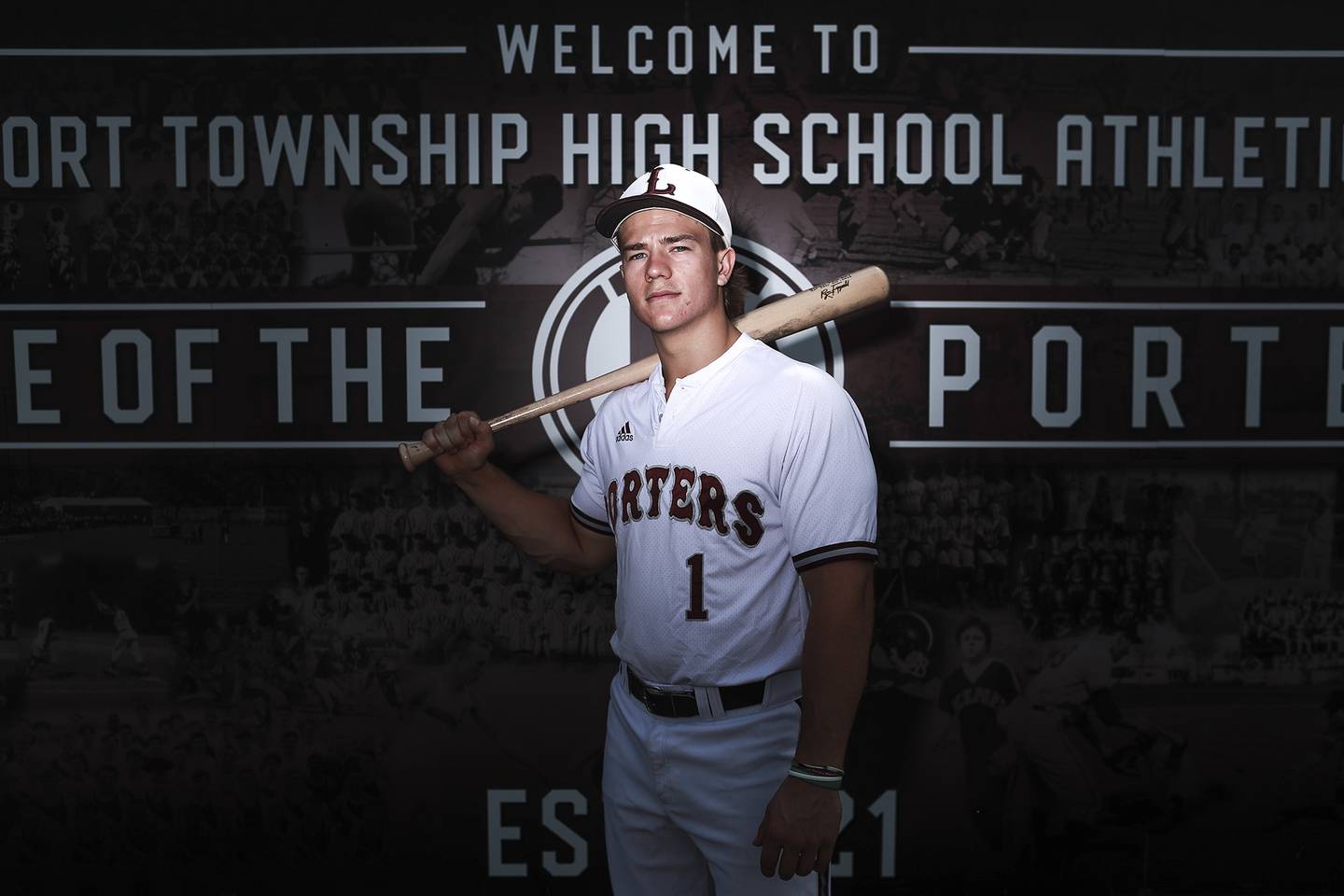 Moerman gave a verbal commitment to the University of Illinois before his sophomore season, that commitment allowed Moerman to take a different approach to the time lost to COVID-19, which included his entire junior season.
"It just felt like I was playing to play," Moerman said. "I didn't have anyone to impress. I know in my mind what I can do. There was nothing for me to have to prove to anyone. I just went out there and played this year, and it was a lot of fun."
The additional time off from the grind of regular play also afforded him a training opportunity he might never have had. Moerman, through some of this travel ball connections, was afforded the opportunity to work out with major leaguers last spring when those players were also held back from their normal routines. He didn't waste the opportunity.
"It was just me working on things. It gave me an opportunity to work with a lot of pro guys who were usually at their spring trainings, because they had to stay back, and that helped so much and I learned so much from those guys," Moerman said. "Seeing what their prep work was, what they actually think about in the box. Picking their brains and trying to figure it out, because none of us know it all. Just trying to learn from those guys that have found success."
He carried those lessons onto the field and it showed almost immediately.
"I changed my intent. I don't want to say I was going up there trying to hit a home run, but I wasn't going up there just trying to hit singles. I knew I had three strikes, and I wasn't going to give the pitcher one of those strikes just trying to make contact," Moerman said.
He also changed his mental approach to his successes and his failures.
"I used to live and die by my success on the field. My moods would be really down if I did bad or really high if I did well," Moerman said. "Just trying to control my moods better, and that was huge. Never getting too high, never getting too low."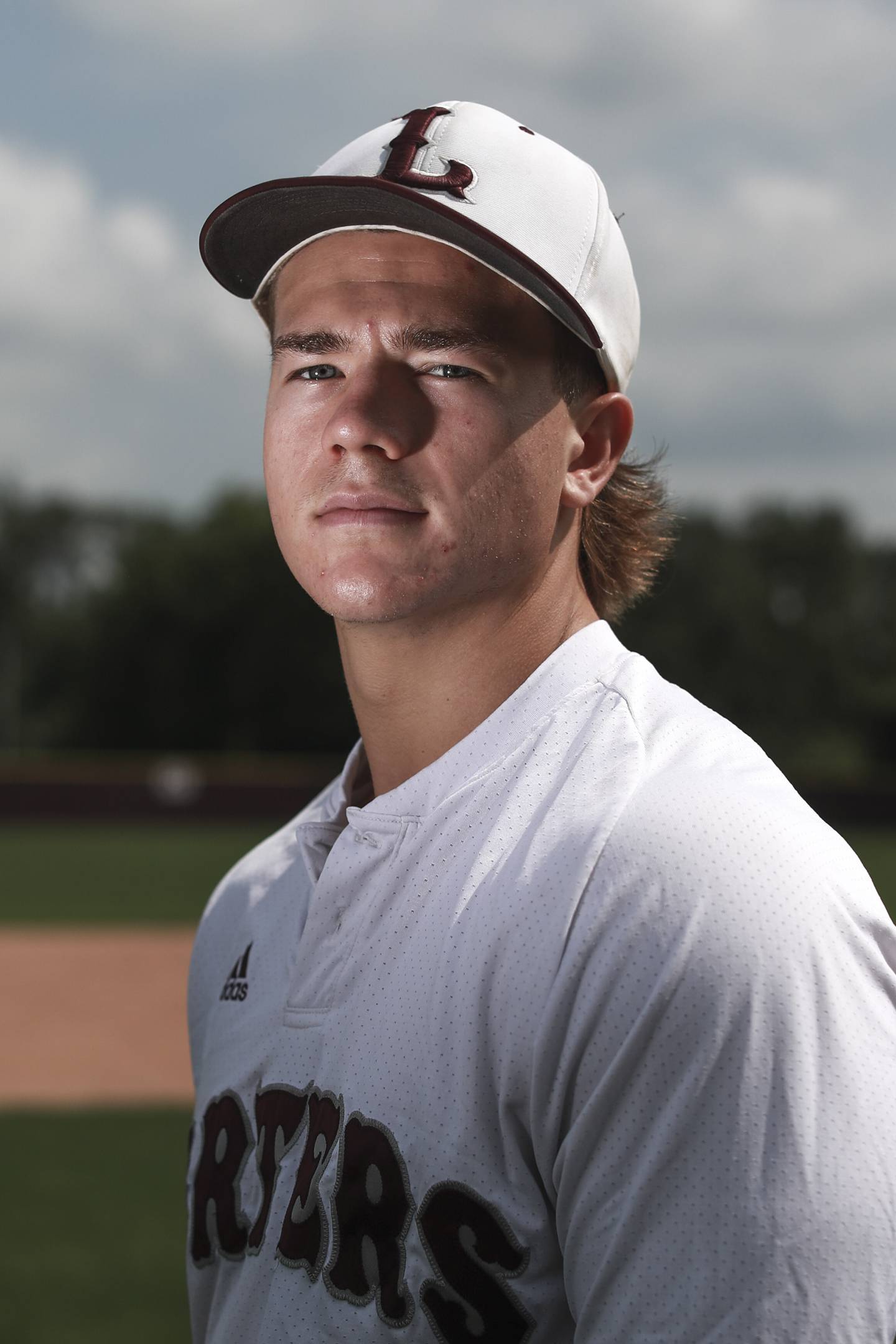 Those changes weren't lost on his coach.
"A lot of what he did was self-made, and I'm so proud of him for his work ethic, and I'm more proud of him for his maturity and his leadership," Satunas said. "I think this year, with his work ethic, his maturity and his leadership, the worlds aligned for Ryan, and he was capable of doing what he was talented enough to do.
"The impact that he had, not only on our varsity baseball team, but he showed our program not only what a great player looks like but what a great teammate looked like"
Moerman now is in the midst of something he hasn't had in a long time, a normal summer. He isn't playing travel baseball for the first time since he can remember, just keeping things in shape for when he expects to arrive in Champaign in mid-August, and its tough to argue with Moerman's plan for staying sharp.
"It's weird right now, kind of having a summer, felt like I've never had something like this. I couldn't even tell you the last time I wasn't playing travel ball," Moerman said. "But I'm going to try to mimic the offseason going into my senior season as much as I can before school though."