Ashley Searing of Joliet is holding a grand opening on Feb. 19 for RejuveNate – Plants & Wellness LLC in Crest Hill.
The goal of this plant store is to increase mental health awareness with "custom-made, hand-painted, therapeutic pottery pieces that contain locally grown, air purifying plants," according to the RejuveNate website.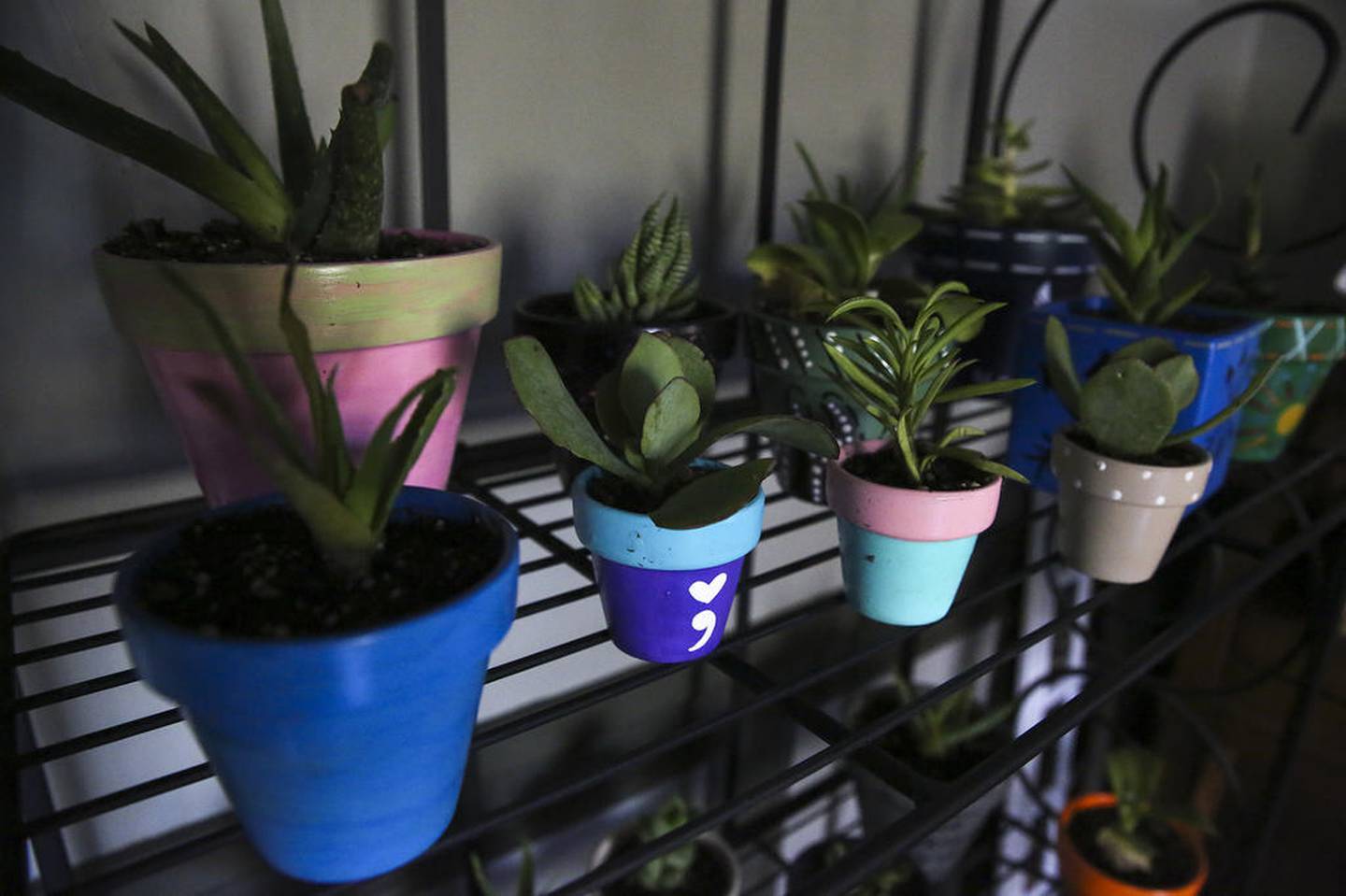 Items range from $5 for some hand-painted pots to more than $100 for certain items, Searing said. But during the grand opening, Searing will also offer "a ton of incentives," she said.
"And we'll toast to Nate up to heaven," Searing said.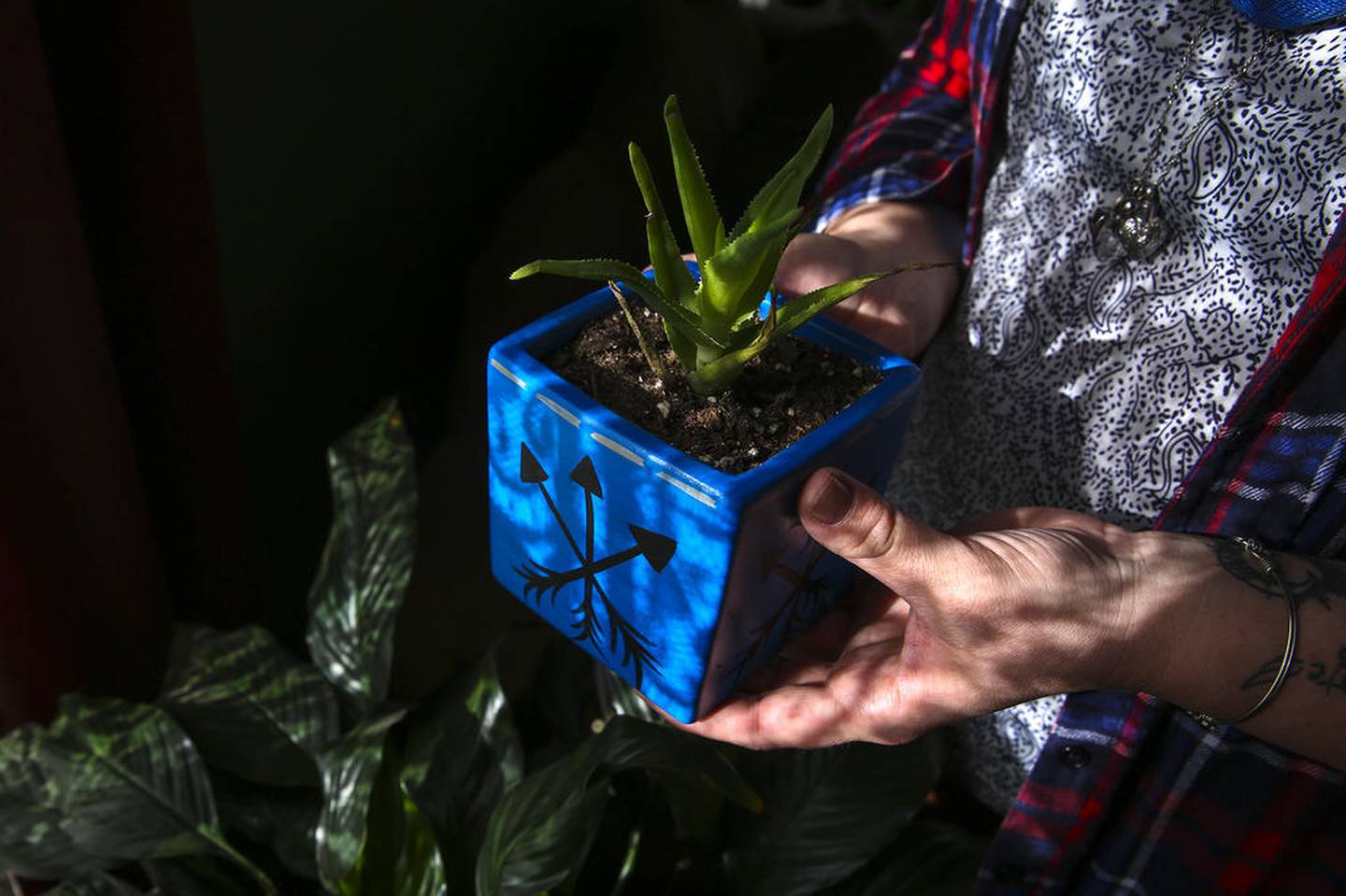 Searing's brother Nate Searing was 25 when he died Feb. 9, 2020, from suicide. Feb. 19 is his birthday, she said. Nate is the inspiration behid the RejuveNate concept, Ashley said.
Before opening the physical location, Ashley took RejuveNate orders through her website, social media and at craft fairs. Ashley was running of space to create pieces at home. But that wasn't her main reason for acquiring a physical location.
"I wanted a safe space for people to come and Zen out," Ashley said, "and a safe space to come 'RejuveNate' your soul…now instead of working out of my house, I work in the back of the store; I make everything here. I'm still doing custom orders and I'm still pairing them [painted flowerpots] with plants."
All pots for sale in the store are hand-painted. Some are paired with plants, and some are empty to customers can pair their own. Ashley also assembled "paint kits" – the pot, the paints, the brushes and even a bag of dirt, she said.
"They can buy it, take it home and do it on their own time," Ashley said.
Ashley also provides in-store opportunities for people to paint their own pots, too. She currently offers a Kids Paint and Plant Class for children ages 2 through 12, a Teen Paint and Plant Class and in-home paint and plant nights, she said.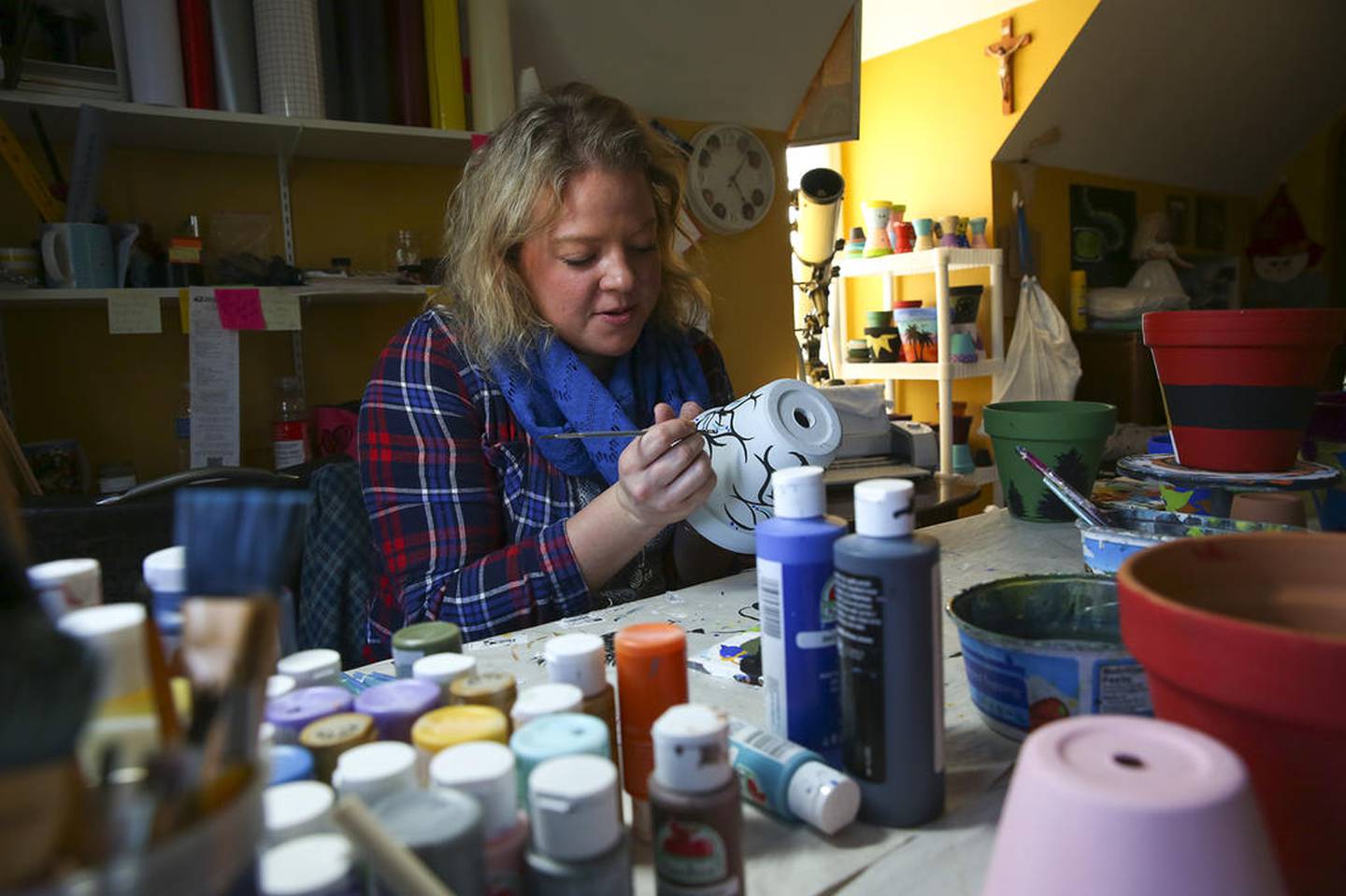 But she also wants to host classes and talks on mental health, too. RejuveNate's teen wellness classes focus on self-care and releasing stress, Ashley said.
"I just want to keep that going, educating the younger generation and what mental health is and how we can take care of it," Ashley said.
However Ashley, who's loved both plants and painting for years, wasn't thinking about a plant shop that supported mental health when she went to the store a few days after Nate's death.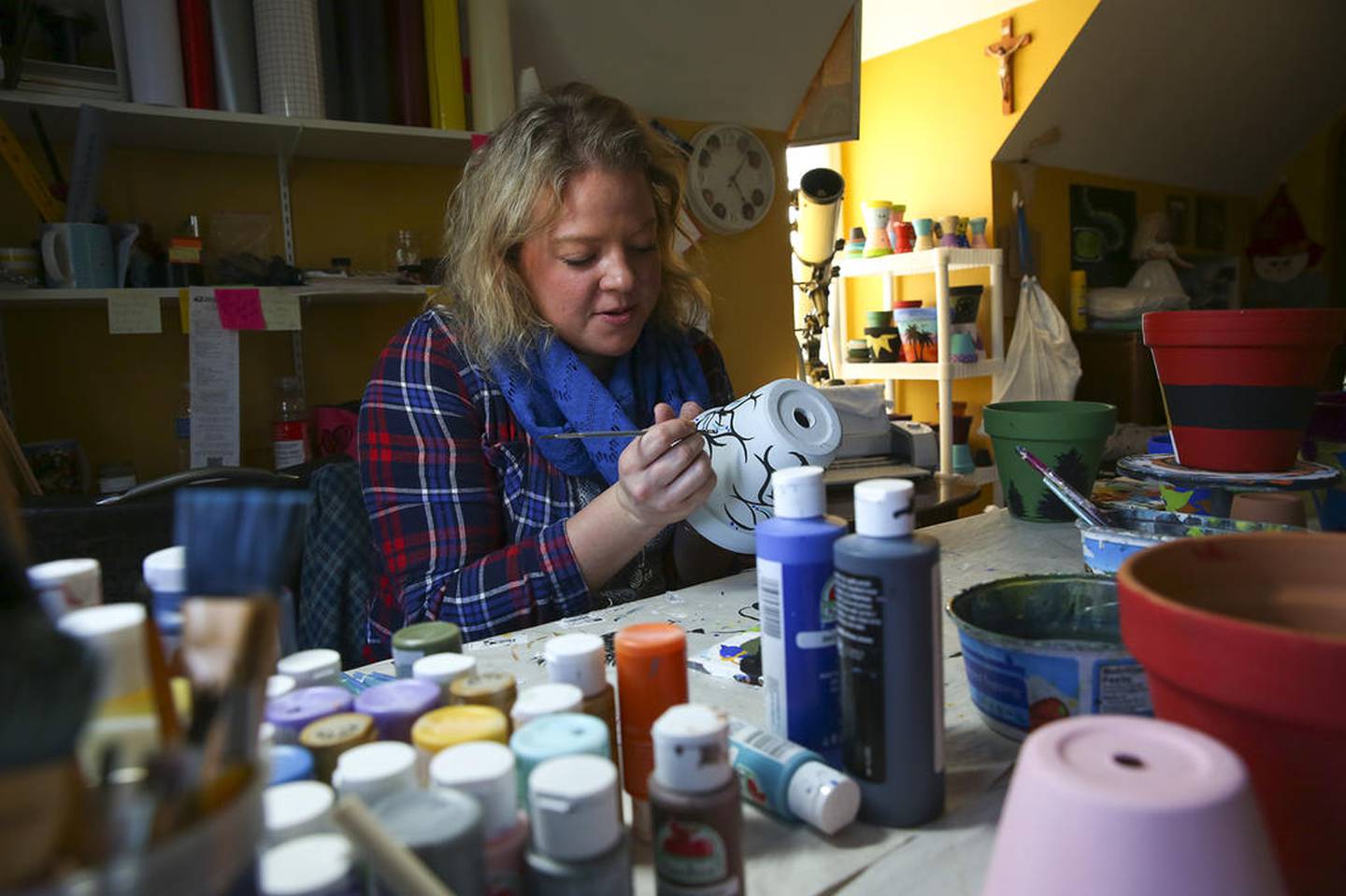 But while at the store, she noticed a sign that read, "Aloe you Vera much" and some Aloe Vera plants behind it. So Ashley bought a plant and planted it in one of the flowerpots she painted years ago.
For a time after Nate's death, Searing lost her desire to create. But one day, she reflected on the healing power of plants, which ultimate led her to develop a business plan for RejuveNate.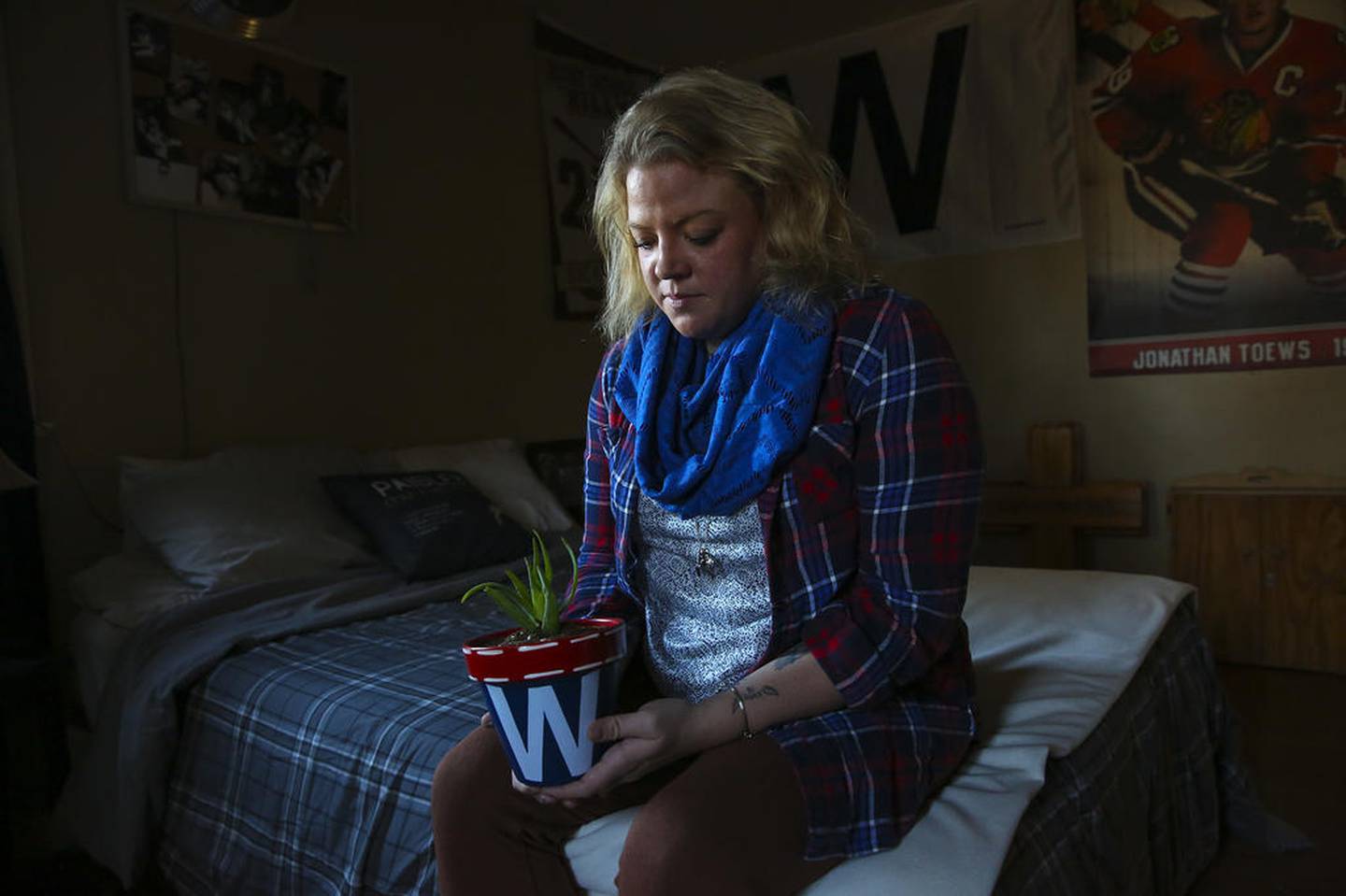 "I just want it to be a tribute to his life and to keep him alive in my heart," Searing said.
RejuveNate – Plants & Wellness LLC is located at 2212 Plainfield Road in Crest Hill.
For information, call 815-514-3979 or visit rejuvenateplants.com.