Lewis University in Romeoville and the Will County Health Department teamed up to give COVID-19 vaccinations to people with special needs and their caregivers at two different clinics.
The clinics were for first and second doses. They were held March 27 and April 17 at Lewis University's St. Charles Borromeo Center in Romeoville. More than 600 doses were given at each clinic, according to a news release from the health department.
These clinics allowed nine Lewis University students to complete their role transition course "Public Health Immersion" experience right before they graduated this spring, according to the release, the release said.
"This was a great chance for us to experience the pandemic from a completely different setting than inside a doctor's office or hospital," Lewis student Monika Dziadklowwiec said in the release "It was very rewarding for all of us, and a great opportunity to use our leadership skills to make it happen."
These nursing students worked with students studying occupational therapy and speech pathology to created specialized signage and a tool to assess patients when they arrived. They also assembled a team of volunteers.
The Lewis University Best Buddies program, where students volunteers offer "comfort and companionship to special needs children and adults" made sure patients and caregivers were comfortable, the release said.
The Lockport Township Fire Protection District vaccinated the patients who used the drive-thru option. The district was also available in case emergency assistance was needed, the release said.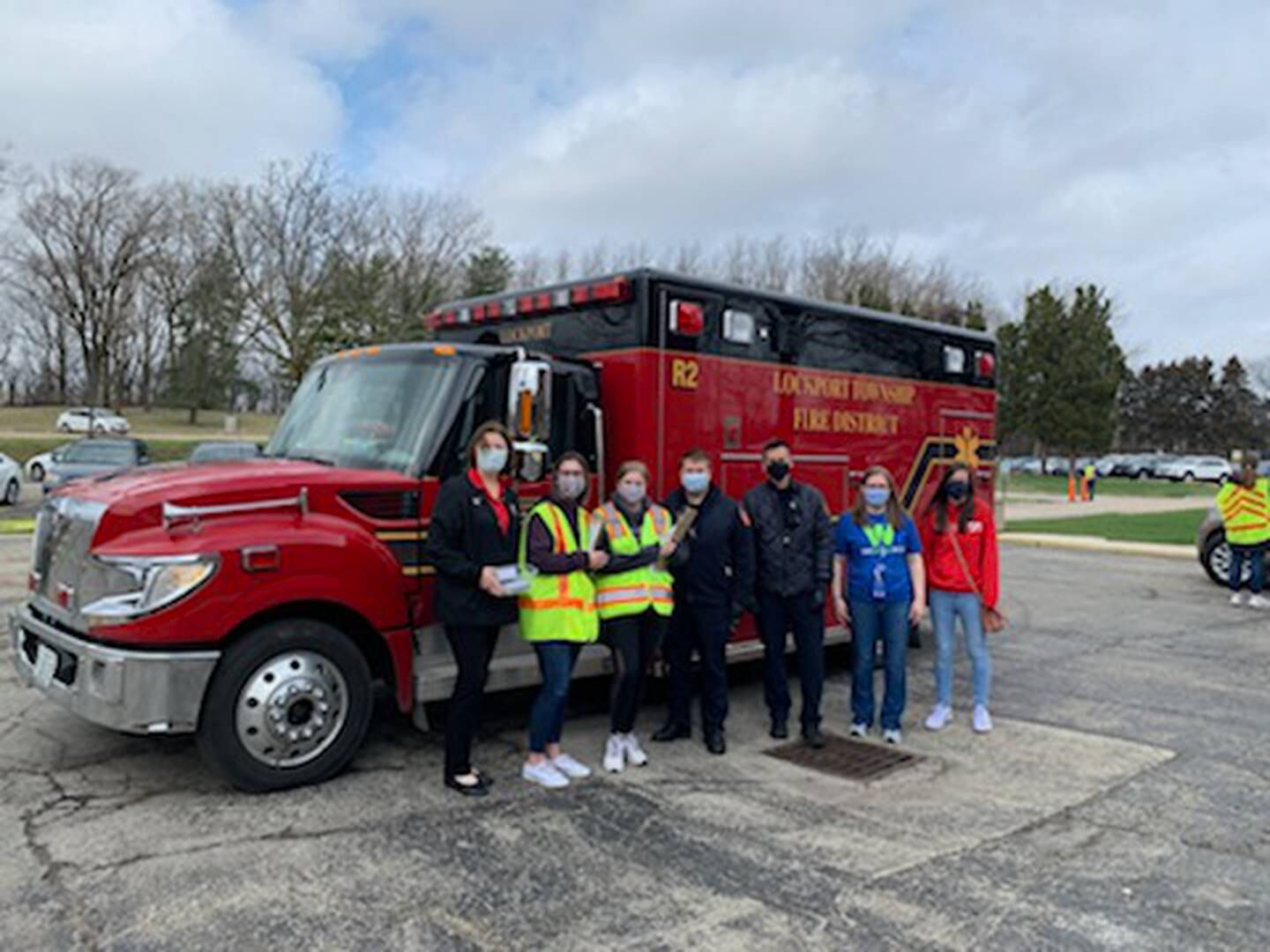 Students assessed patients to see if they should go through the drive-thru vaccination line, over to the extra quiet vaccination and recovery area or be in the area with live classical music. The SW Suburban American Guild of Organists provided the classical music, the release said.
Nanci Reiland, associate professor of nursing and director of continuing education, said in the release that she loved seeing these students use their "leadership and critical thinking skills."
"A mom with a 25- year-old special needs daughter came up to me and said that for 25 years she's been in situations where she feels awkward or rushed when it comes to getting care for her daughter," Reiland said in the release. "But this clinic, she told me, was completely different. Everything felt very relaxed."
Kathleen Weber, emergency preparedness and response coordinator for the health department, said in the release that this clinic allowed the health department to "reach a vulnerable population."
"The students stepped up and did an excellent job showing so much compassion for this population and making them feel so comfortable in what is a very anxiety producing situation," Weber said in the release.