Joliet has changed oversight of the inspector general amid questions of whether the move could derail a current investigation.
The Joliet City Council voted 6-3 on Tuesday to put hiring and firing authority over the inspector general in the hands of the city manager instead of the mayor and City Council.
The move was made on the recommendation of interim City Attorney Todd Greenburg, who said the previous arrangement giving the mayor and City Council authority conflicted with Joliet's city manager form of government.
The City Council serves as a legislative body, interim Greenburg said.
"It is not a legislative function to hire people," he said to the council on Tuesday.
Opposing the change were Joe Clement, Larry Hug and Jan Quillman.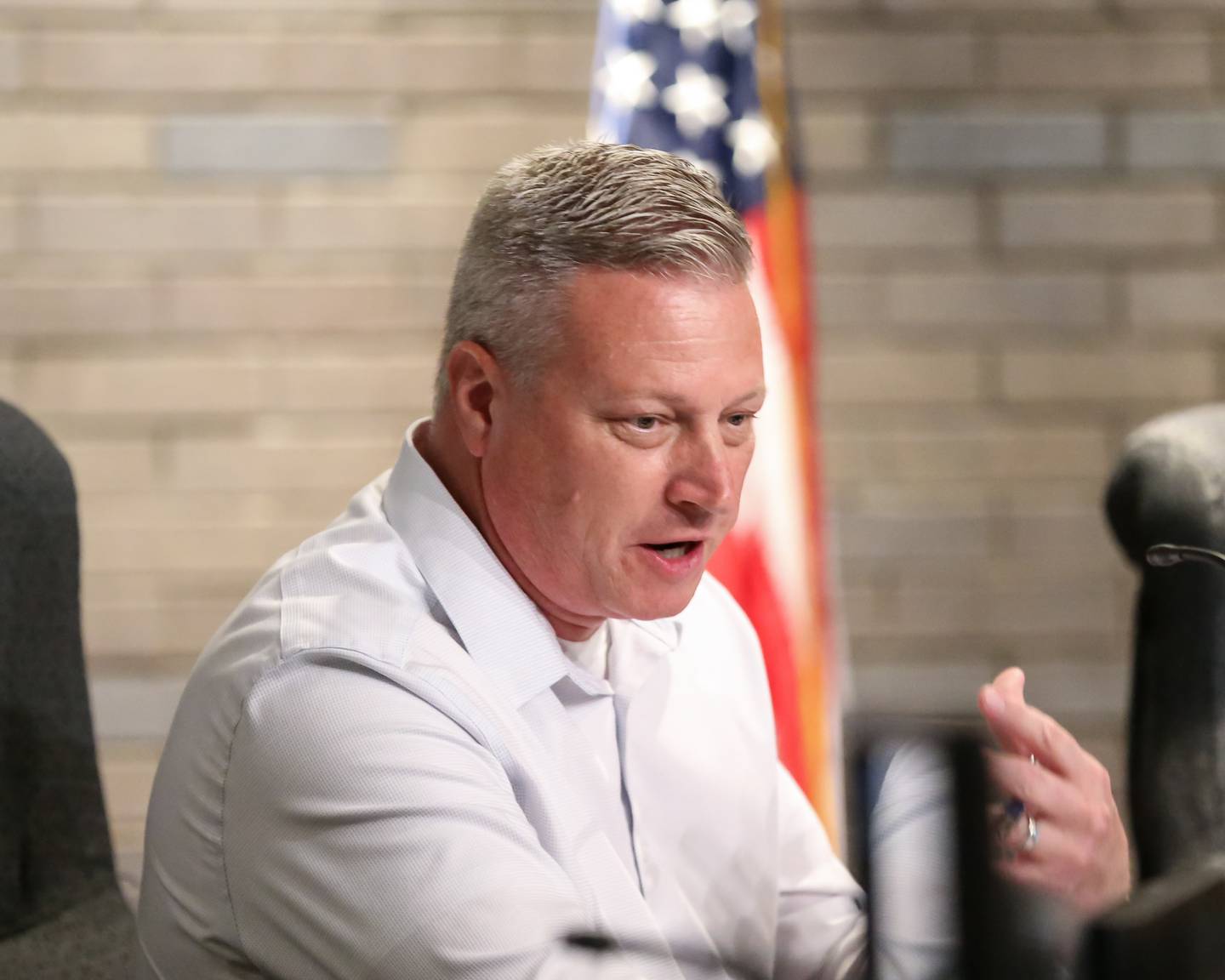 Opponents said the city should await the outcome of a case in Will County Court in which the city inspector general's authority is being challenged.
"I don't understand what the hurry is here," Clement said. "I find it curious that out of the 2,000 ordinances in the city of Joliet this is the one we're voting on tonight."
Council member Larry Hug asked interim City Manager Rod Tonelli whether he would commit to keeping current Inspector General Sean Connolly in place amid an investigation into potential wrongdoing in the Joliet Police Department related to a police report filed against former Mayor Bob O'Dekirk.
"Are you committed to the allow the current inspector general to continue to the conclusion of any open investigations?" Hug asked Tonelli.
"I don't know if I can provide an answer today," said Tonelli, adding that he would need more information on all investigations now underway.
Mayor Terry D'Arcy said he wanted the oversight change, arguing that the past arrangement for oversight conflicted with Joliet's form of government putting control of hiring and firing in the hands of the city manager.
"We're not talking about changing the inspector general, changing what he's doing," D'Arcy said. "it's about correcting the ordinance."
Greenburg said the Illinois Supreme Court has ruled that city officials must be hired by the city manager under city manager form of government, which was established in Joliet by a voter referendum in the 1950s.
City code also puts hiring and firing power with the city manager, Greenburg said.