The family of a young mother said her life was "cut short senselessly" by a man who was convicted this week of first-degree murder in Joliet and endangering the life of her daughter, who was 2 at the time of the killing.
The sentencing for Jermaine Mandley, 47, of Bolingbrook is scheduled to take place Nov. 7 after a jury Thursday found him guilty in the Jan. 7 shooting that took place in an alley near the South Side Civic Club, 1214 Oakland Ave.
Mandley faces between 45 years to life in prison, according to the Will County State's Attorney's Office.
Bonnie Winfrey, great aunt of shooting victim Maya Smith, 24, said her family is glad the trial is over and that it has been hard "reliving every aspect of something that never should have happened."
Winfrey said Smith always will be remembered as a "a fun, loving person, a great mom, a person with a great work ethic, and a joy to be around."
"She didn't deserve to be brutally murdered, all while her 2-year-old child watched," Winfrey said. "No one deserves this."
Winfrey said Smith's family is trying to heal and asks for people to pray for them. She said the family thanks the state's attorney's office for the "hard and diligent work" they poured into the case, as well as the Joliet Police Department and the community with coming forward with evidence.
"Her life was cut short senselessly all because she told someone she didn't want to have anything to do with them," Winfrey said.
Winfrey said Smith's dream was to become a nurse.
"Unfortunately, that dream was cut short," she said.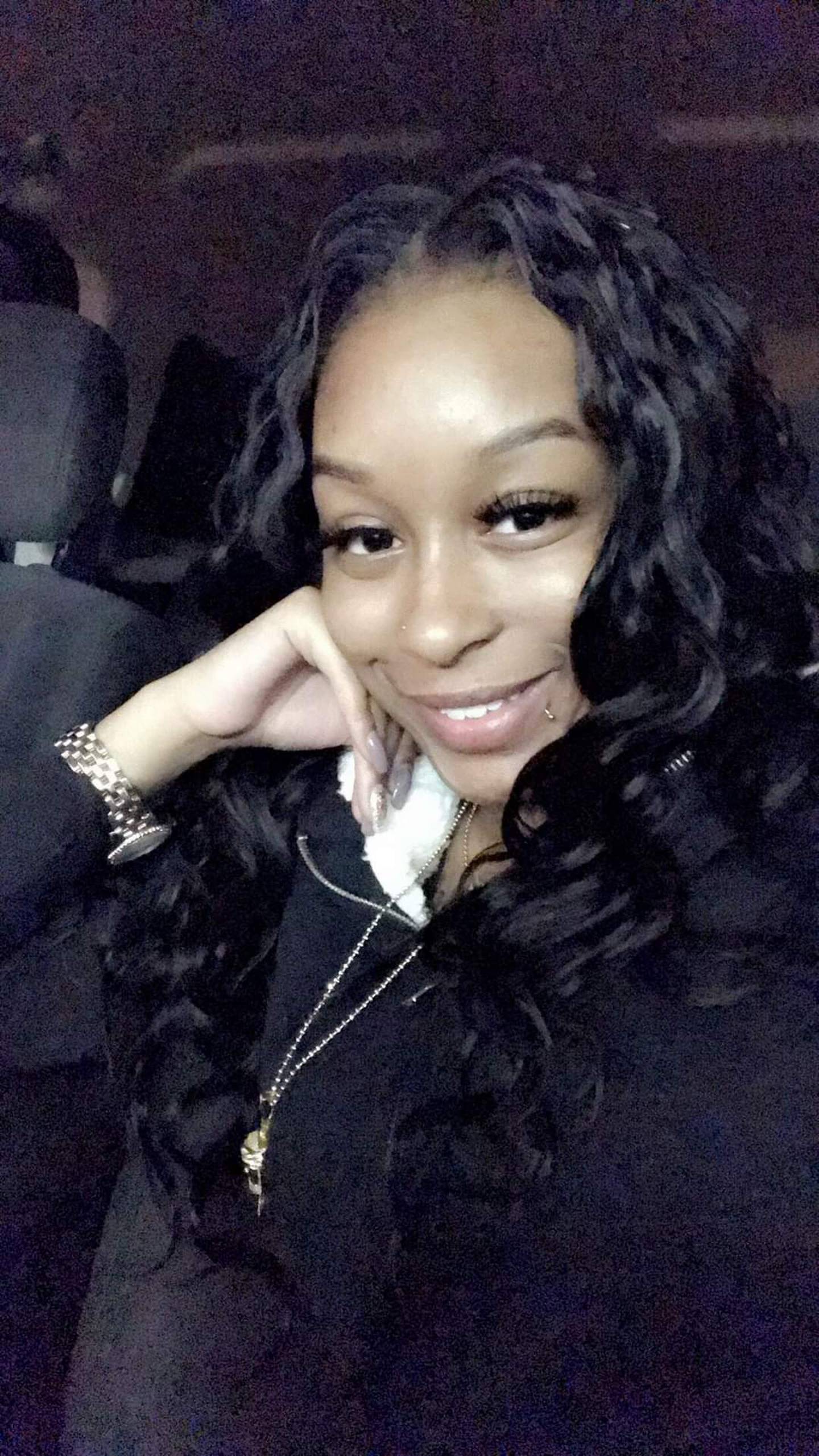 Mandley was dating Smith at one point last year even though he was married to another young woman, according to trial testimony.
He was investigated in June 2022 by the Channahon Police Department over allegations that he physically attacked Smith and threw her body into the trunk of a vehicle. However, Smith did not want to go forward with charges, police testified.
Text messages presented by prosecutors showed Mandley continuously pressuring Smith to recommit to a romantic relationship in the two weeks before she was killed. Mandley was trying to persuade Smith that the father of her daughter no longer loved her, unlike him. Mandley also repeatedly ignored Smith's pleas to leave her alone as she had no interest in him.
On Jan. 7, Mandley was with Smith and her daughter in a Nissan SUV as they traveled through an alley next to the South Side Civic Club. Prosecutors played surveillance video that showed a man later identified by prosecutors as Mandley getting out of the vehicle and shooting Smith multiple times.
The club's video and another Ring video showed Mandley running down the alley to the residence of a former co-worker, David Ervins, on Ingalls Avenue, according to prosecutors. Ervins and Mandley worked for WeatherTech.
Ervins, his girlfriend and another co-worker from WeatherTech all testified about what happened when Mandley joined them that night to watch a fight on TV. Mandley is seen on another Ring video furiously knocking on Ervins' door and breathing heavily.
Mandley's behavior seemed "nervous" and "frantic" to Ervins and others. They also testified Mandley was armed with a firearm at the time.
When the night was over, Mandley claimed his cellphone was broken, which led to Ervins' girlfriend to order him a Lyft ride back to Bolingbrook. By that point, Joliet Police Officer Jack Desiderio responded to a complaint of a vehicle parked in the alley and discovered Smith's body and her daughter.
Squad vehicles were on scene when the Lyft driver picked up Mandley. When asked by the driver if the presence of the police had anything to do with him, Mandley said "Hell nah."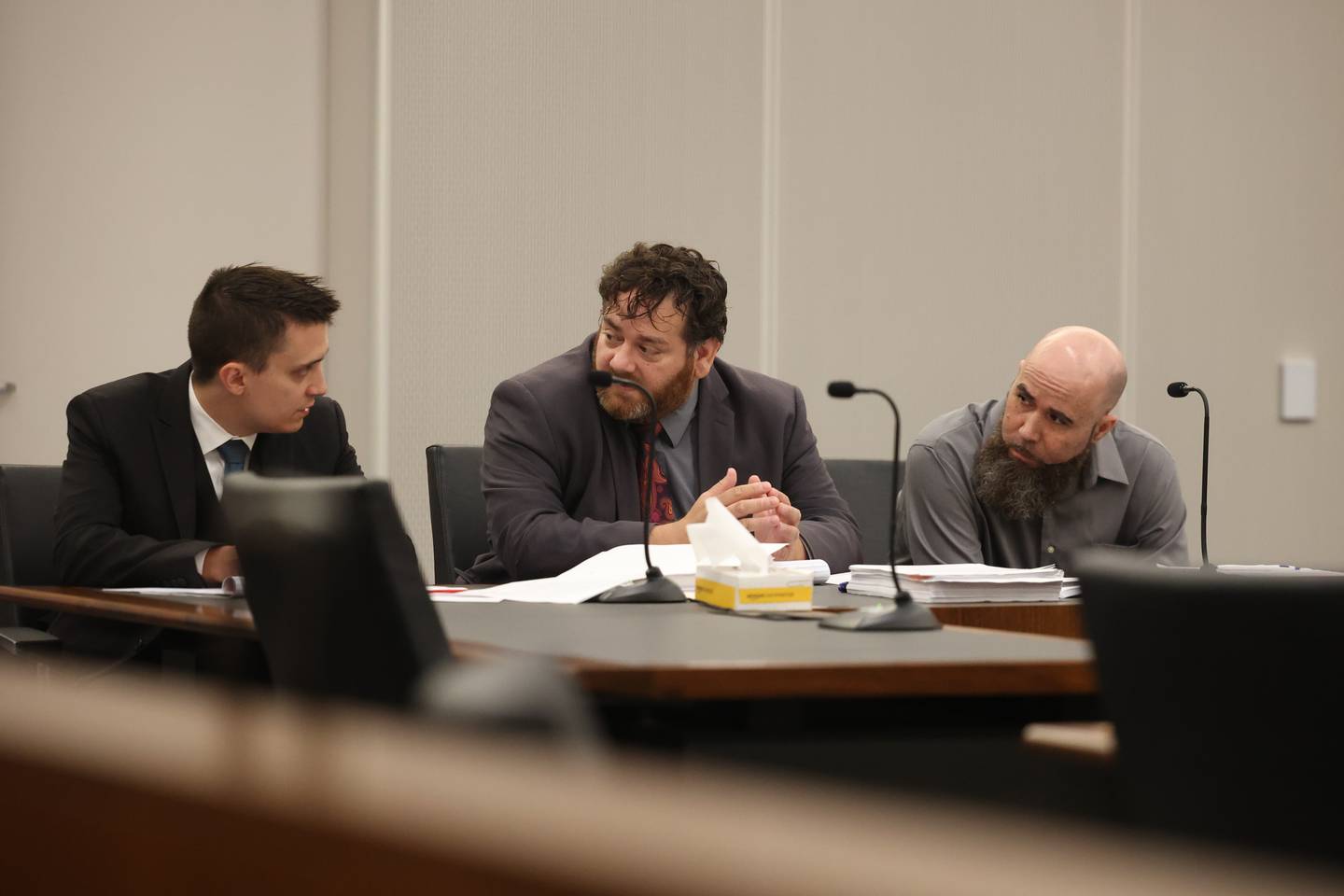 Mandley's wife, Chelsie Mandley, testified she was contacted by him through a new SnapChat account the day after Smith's death. He asked her to meet with him at a casino in Indiana. However, she recorded her phone call with her husband and notified the police about his whereabouts.
At the time of Mandley's arrest, Joliet Police Chief William Evans said the incident was "one of the most heinous acts" he encountered in his 28 years in law enforcement.
"I'm extremely proud of our detectives who have worked around the clock to bring this coward to justice," Evans said.