A man charged with killing a young mother in Joliet was under investigation over allegations that he physically attacked her and put her body in the trunk of his vehicle about a half year before she was slain.
On Wednesday, a jury heard testimony from a Channahon police sergeant on his investigation of domestic violence that Jermaine Mandley, 47, of Bolingbrook allegedly committed against Maya Smith, 24, in June 2022. The two were dating at the time even though Mandley was married.
Mandley is on trial this week on charges alleging he shot and killed Smith on Jan. 7 in Joliet while she was inside of a vehicle with her daughter, who was 2 at the time of shooting. Prosecutors have presented evidence they say show Mandley killing Smith, abandoning the vehicle in an alley and then running to a colleague's residence nearby for a night of drinking.
Smith's daughter was alive inside of the vehicle when she was found by Joliet Police Officer Jack Desiderio.
The jury also heard testimony Wednesday on Mandley's text messages with Smith on Dec. 25, 2022, Jan. 6 and the day Smith was killed. The text messages showed Mandley repeatedly pushing Smith to recommit to a romantic relationship with him, which she did not want.
Prosecutors also brought in Mandley's wife, Cheslie Mandley, to testify about how Mandley created a SnapChat account that he used to call her the day after Smith's killing. Chelsie Mandley testified that he called her seeking help to flee to a casino in Indiana, but she instead recorded the call and turned it over to the authorities.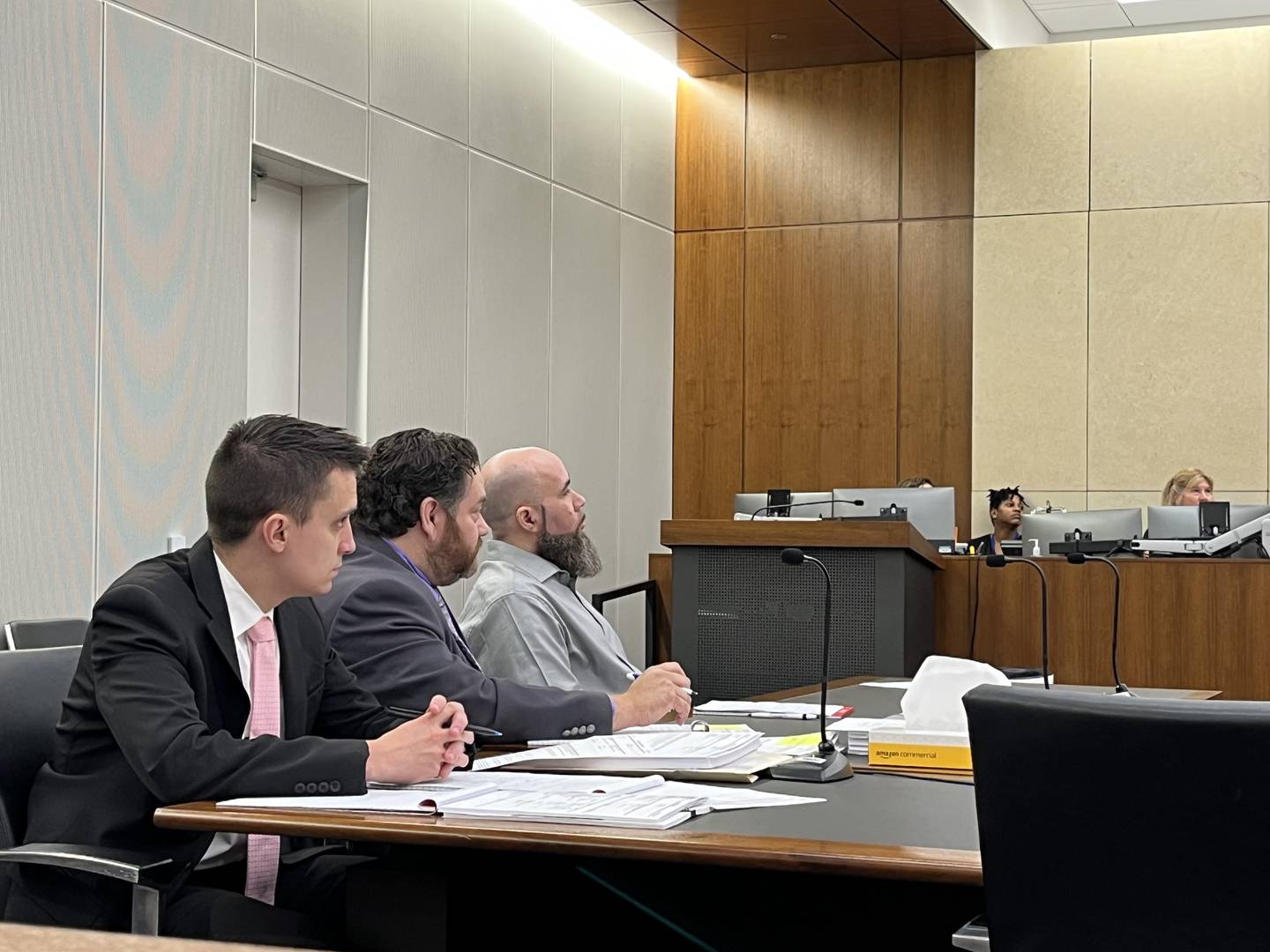 Channahon police Sgt. Paul Potts testified that in June 2022, he responded to an incident at Smith's residence and saw she had a busted lip, a broken tooth and other injuries. Photographs of these injuries were shown to the jury.
Smith told Potts that she was involved in an altercation with Mandley, who physically attacked her and threw her into the trunk of his vehicle, Potts said. Smith then said she was screaming and fighting to get away from Mandley.
Potts testified that Smith later said she didn't want to go to court over the incident. Charges were never filed against Mandley.
Will County Assistant State's Attorney Tricia McKenna asked Potts if it was common for victims of domestic violence to not want to move forward with court cases.
"It is very common," Potts said.
However, the jury was instructed by Judge Dave Carlson to not consider Potts' statement in their deliberations after he reviewed case law on whether it was admissible.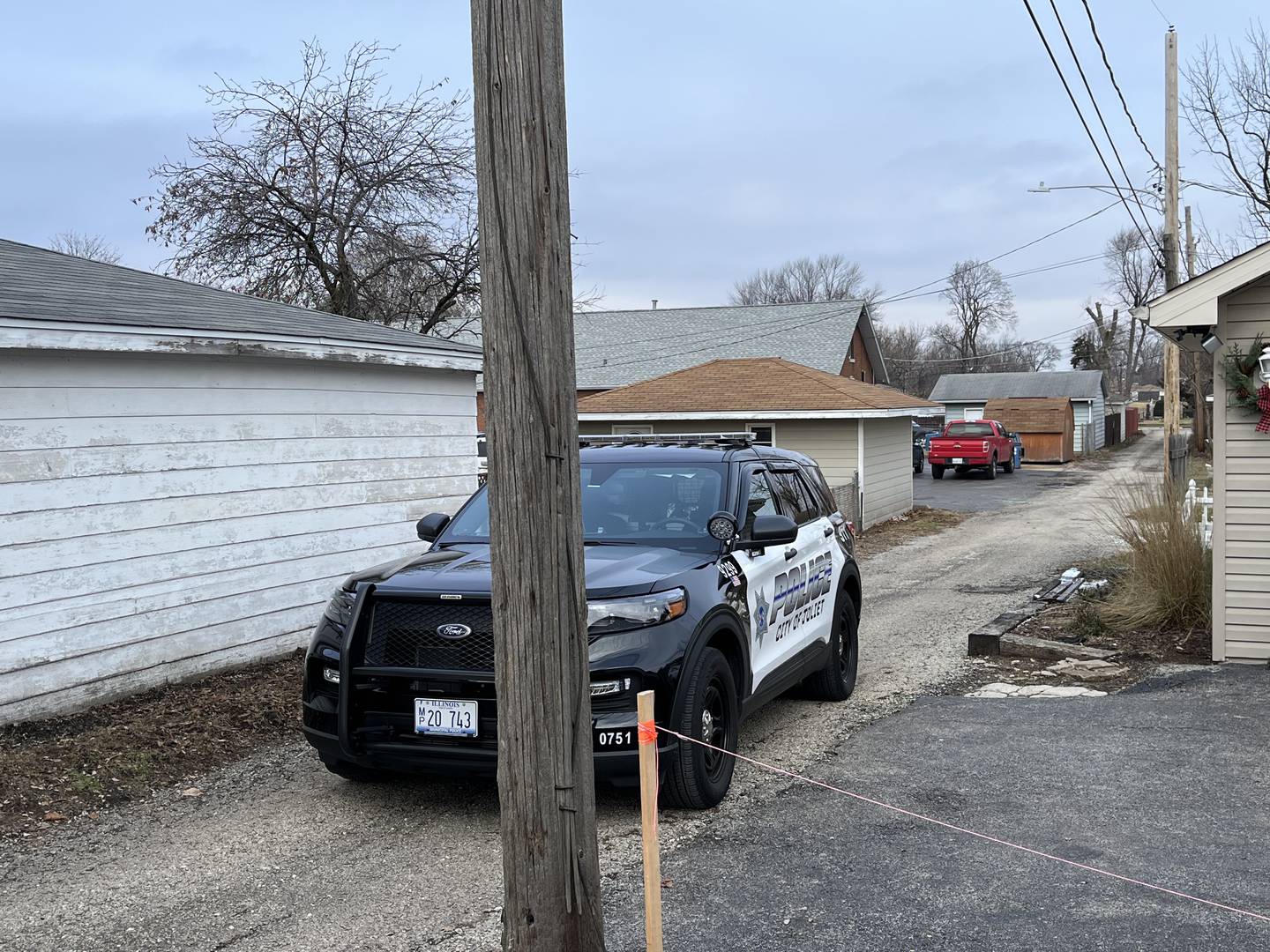 Prosecutors presented text messages extracted from the phones of Mandley and Smith.
In the texts, Mandley is insisting to Smith that the father of her now 3-year-old daughter does not love her. The texts also showed Mandley claiming he loved Smith, then claiming she treated him "like [expletive]." He also ignored Smith's pleas to leave her alone.
In some of Mandley's texts shown in court, he tells Smith, "I won't hurt you anymore," and "I'm your sugar daddy now."
Chelsie Mandley testified that she left her husband after learning he was dating Smith.
On Jan. 8, Cheslie Mandley said she was contacted by Jermaine Mandley through a new SnapChat account that he created. In a phone call she recorded, her husband asks her to meet her at a casino in Indiana and expresses worry about the police tracking his cellphone.
When Cheslie Mandley was asked on the stand Wednesday if she tried to help him get away from the authorities, she said, "Absolutely not."