A Joliet murder trial involving a 2019 shooting that left a man dead and his sister wounded has been put on hold over scheduling issues and will resume on June 26.
The trial against Matthew Rutledge, 41, of Joliet, began on May 16, and was put on hold on Thursday by agreement of both parties. The trial will resume June 26, when prosecutors plan to rest their case. Rutledge's attorney, Chuck Bretz, is expected to begin making his case that Rutledge was acting in self-defense in the incident.
Rutledge faces a charge of first-degree murder for the Dec. 20, 2019 fatal shooting of Quentin Woods, 38, and a charge of attempted murder of Woods' sister, Tiffany Williams, 38.
Judge Carmen Goodman will decide whether Rutledge is guilty of the charges.
Williams testified in the trial that Rutledge shot Woods and her when the two were at his residence to search for money that had gone missing.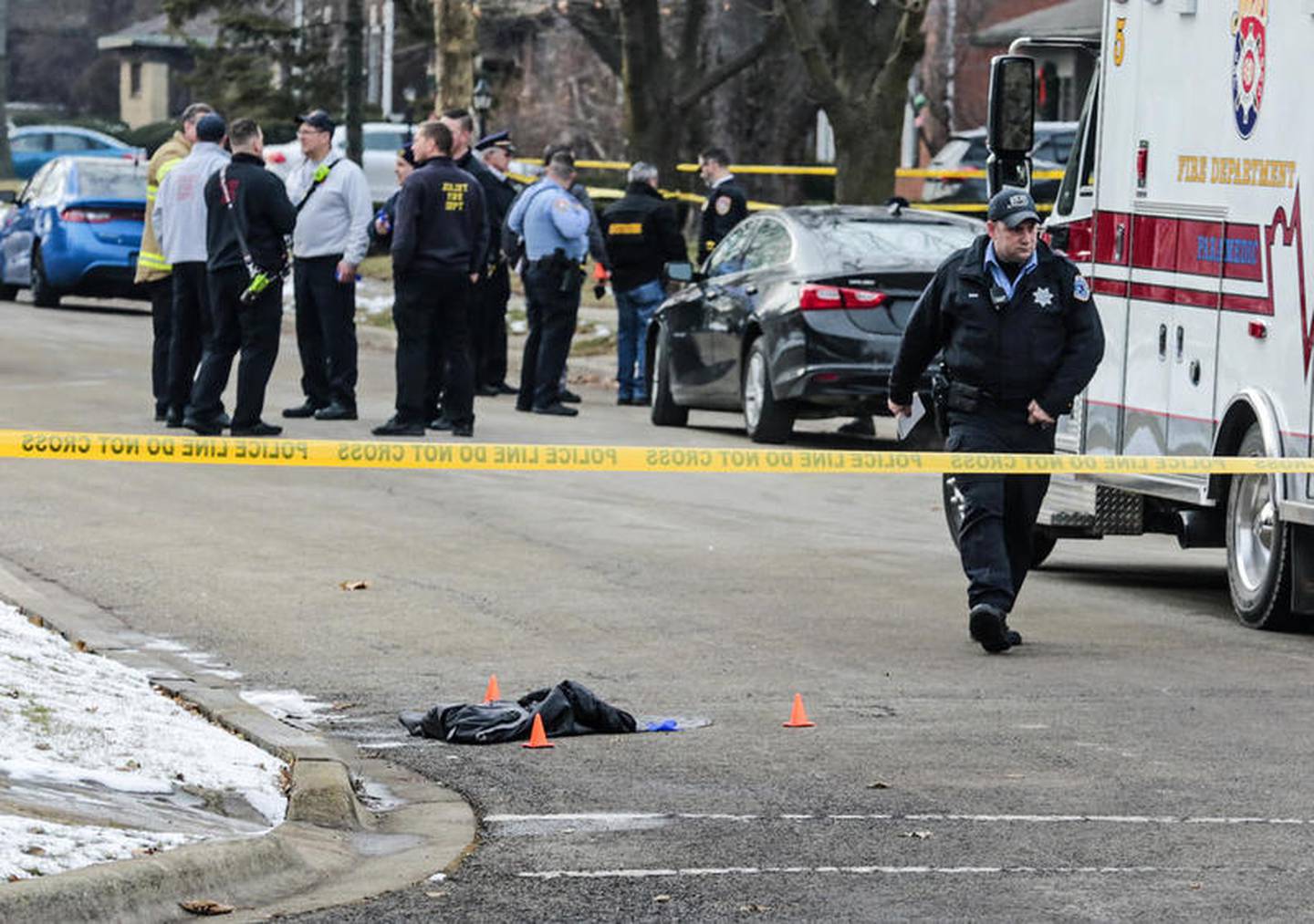 On the morning of Dec. 20, 2019, Williams said Rutledge drove her to the bank, where she withdrew $4,000 in cash from a $113,700 civil settlement she received after she was injured in a car accident.
Williams said some of the cash she withdrew from the bank that day was spent on gas for Rutledge's vehicle, food from McDonald's and on PCP, which she smoked.
At some point, Williams said she noticed the money went missing. She said Woods and her went to Rutledge's home in the 800 block of Sherwood Place to find it.
While there, Williams said Rutledge's wife had "charged" at Woods and she had to pull her off of him. Williams said she was able to check Rutledge's vehicle but didn't find her missing money.
Rutledge was present, and Williams said she heard Woods ask him why he was wearing black gloves. Williams said she heard Rutledge say he would show him why he had them on.
Williams said after Rutledge pulled out a gun, she and her brother ran when she heard five shots before she was shot. She said she didn't realize she was shot at first until a woman who was driving by told her.
Prosecutors said in opening statements that Woods was shot nine times and Williams was shot once. They argued Rutledge was not justified in the shooting.
Bretz contends Woods was the "aggressor" in the incident. He argued Woods and Williams showed up to Rutledge's home high on PCP and other drugs with the intent to assault Rutledge.
Police witnesses had testified to finding the gun linked to the shooting inside of a locked vehicle, along with black gloves.
On Thursday, prosecutors read testimony from an evidence technician that took photos of Woods' body that showed he suffered gunshot wounds to his head, neck, left shoulder, back, lower right side abdomen, left hip, right thigh, right leg and a graze wound to one of his toes.