STERLING – For many high school sports teams, a new year can mean major roster turnover. But for the Sterling Golden Warriors – who graduated one starter earlier this year – it's more or less the same group.
Back to lead the Warriors in 2022-23 are four of last year's starters, three of whom were top scorers.
Senior point guard JP Schilling, a 2021-22 All-Western Big 6 first-team selection and AP Class 3A All-State honorable mention, averaged 18.1 points, 4.2 rebounds, 4.9 assists and 2.7 steals per game last year.
Junior power forward/center Lucas Austin averaged 13 points and 6.3 rebounds per game, while junior guard Andre Klaver averaged 8.8 points, 4.2 rebounds, 3.6 assists and 1.1 steals per game in 2021-22.
Senior guard Kyle Billings also returns, adding to the floor spacing in the starting lineup.
With only one consistent contributor to replace from last year's team, Sterling expects experience to be a big advantage this season.
"We've got experience. We lost one senior last year – two if we would've had Carter Ryan – that would have been nice, but everyone's back, and they know what to expect," Sterling coach Ryan Vasquez said. "And we were young last year. We started three sophomores at one point, so those guys got some big-time experience, and now we're going to try to run with it."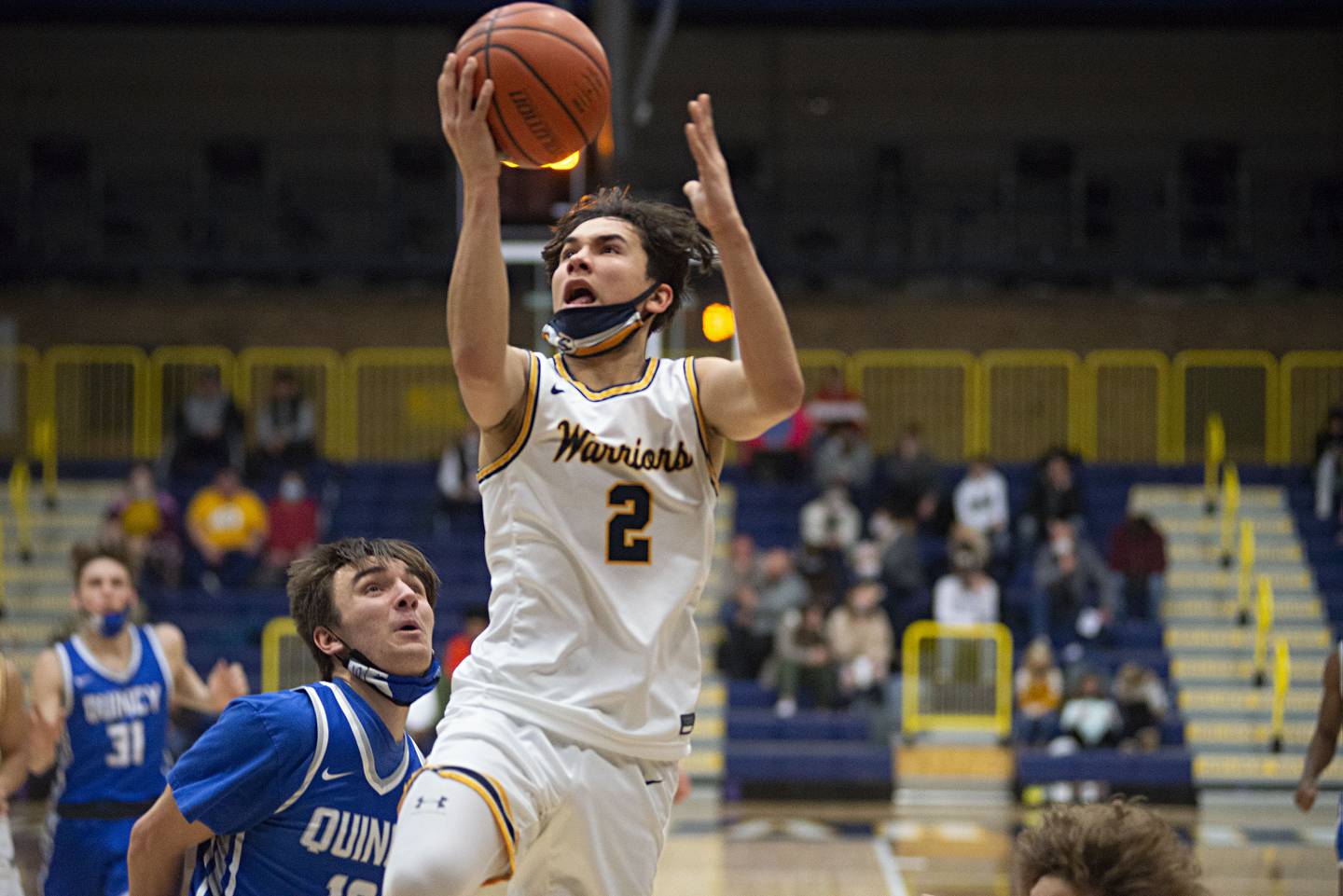 After going 17-15 last year and ending its 2021-22 season in an 84-70 loss to Rochelle in the Class 3A regional finals, Sterling is determined to go further this year.
With a relatively young team, the Warriors went through some growing pains, but now that almost everyone's had a year to play together, they expect the team chemistry to be much-improved.
"We were pretty young last year and we're all grown up now, so I hope to do a lot better. Win that regional final, maybe sectionals," Austin said.
"We put a lot of work in on the offseason, so I think we play really well as a team. And we're starting to shoot really well, too."
"Obviously, getting to the regional final, winning it," Schilling added on Sterling's expectations. "But I think our high expectations are a little bit higher this year. We only had one senior last year, and we're all returning, so we've got some pretty high expectations."
Replacing forward Tyree Kelly, a defensive presence and the Warriors' leading rebounder last season, will be among their biggest challenges this season.
But with four starters back, a few young players coming up from the lower levels, and expanded roles for last year's bench players, Austin and Schilling believe they have the players they need to fill the void.
"He was a really good rebounder and defensive player, but I think with our young guys coming up, we'll probably fill that role pretty well," Austin said.
"As of right now, probably Kaedon Phillips or Christian Beasley [will fill Tyree's role]. Maybe Kael Ryan will come in to fill that role and help out. They can all play a part in filling up that role.
"I think Nico Battaglia and Kaedon Phillips will come up and play pretty well."
"[Tyree] was great for us last year," Schilling said. "He did a lot of the little things and made us better by getting rebounds and playing defense and playing hard. That role is definitely going to be very hard to fill, but I think it'll definitely be fillable through the depth of our bench.
"I think we have three sophomores – Kaedon Phillips, Nico Battaglia, Maddux Osborn – that have all been practicing with us this season and over the summer, and they've really contributed to our team and have been practicing really hard. So maybe they will contribute to our season as well."
In the Western Big 6, Sterling expects to be tested every night. Last year, Quincy went 28-6 overall and 13-1 in conference as the Western Big 6 champions; Moline went 28-5, Rock Island went 22-10, Galesburg went 23-8 and United Township went 15-15 as the four other teams that finished above Sterling in the conference.
This year, some of those same teams should be in the mix for the conference championship, but the Warriors hope to throw their hat in the ring.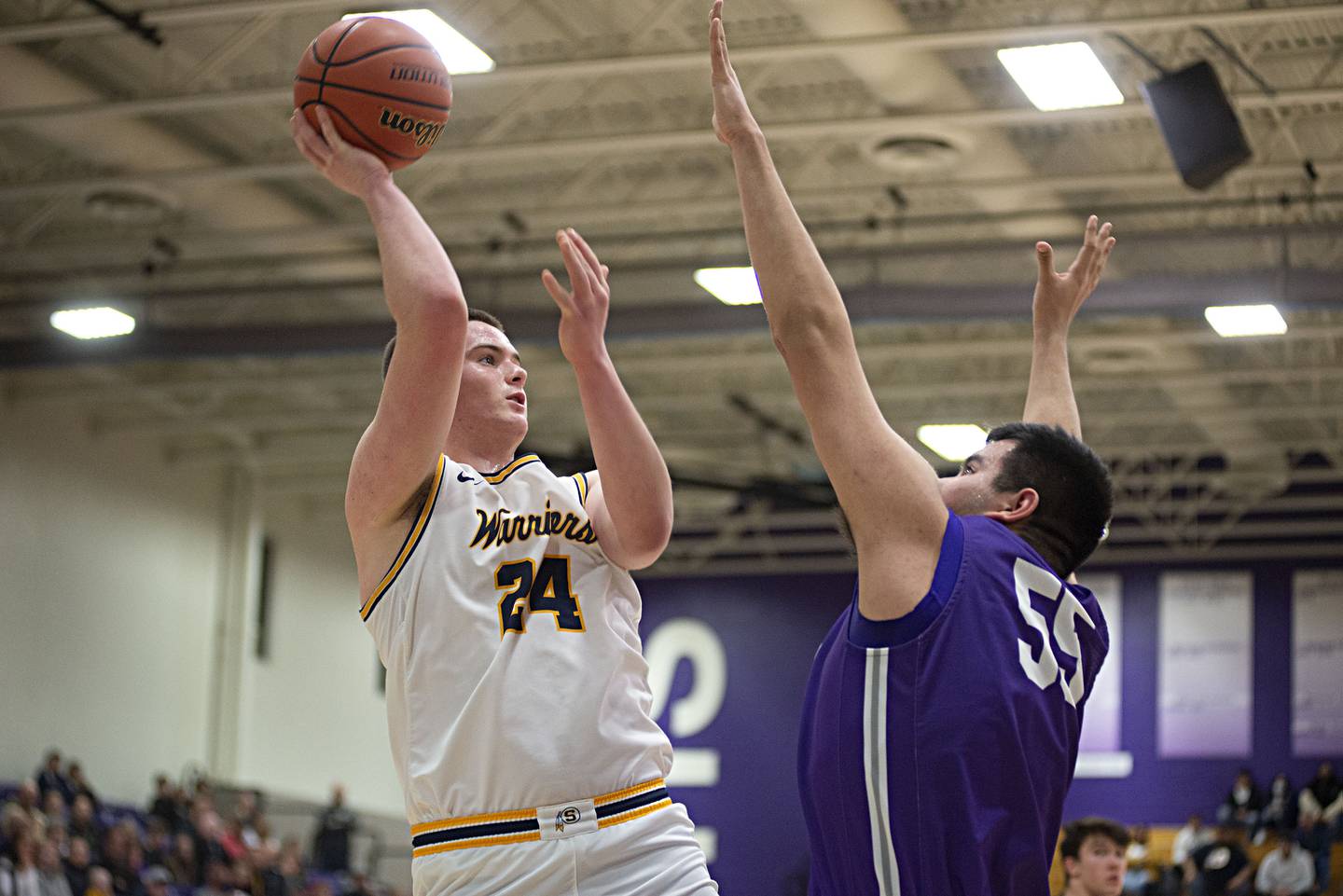 "[The Western Big 6]'s looking pretty good right now. We're hoping to win the conference as well," Austin said. "It might be difficult with Moline, because they're pretty good, but we'll see how it goes."
"It's going to be great competition every game we play," Schilling said. "It could be a Tuesday night in the Western Big 6, and you're going to get the best shot out of every team, so you have to come with the same mentality every night."
From last year to this year, Vasquez has seen a major change in his team. When the Warriors step onto the floor for their first game against Rochelle at the Strombom Tournament on Nov. 23, they hope to show just how far they've come from last season.
"They've all grown a ton. On and off the court, just looking at these young men, they've come a long way in a year. And they know it," Vasquez said. "They want to go out, and they want to show it. I'm excited; they should be excited. There's tons of energy in the gym right now, and like I said, it's just one day at a time right now. If we can keep stacking bricks, good things are gonna happen."
Vasquez said he's got tough some decisions to make with his rotations this season.
"We've got the numbers. I feel like last year, we were maybe limited a little bit in numbers, but we've had guys grow. And right now, honestly 1-15, these guys are really making me think like, 'Hey, who are our rotation guys?' And that's a good problem to have. I'm happy with where we're at. We've got a lot of guys that want to work and want to play."