For a tough competitor who spent her life dreaming about a Division I volleyball career, something just didn't feel right to former Sterling standout Bree Borum during her freshman season at Florida Gulf Coast University.
Even with the Eagles winning the Atlantic Sun Conference title and advancing to the second round of the NCAA Tournament this past fall, Borum felt there was more out there for her to experience.
So the two-time SVM co-player of the year decided to move back closer to home, transferring to Loyola Chicago.
"It was hard not to get to see people I was used to being with. I'm very much a family person and I like to be with people I know, and going far away and being on my own a lot more than I thought I would be was tough," Borum said. "FGCU was a great place, but I wasn't entirely happy, and I knew I could go somewhere else and be happier and enjoy my time more, so I took a chance and moved back to Chicago."
Borum originally committed to the University of South Florida before a coaching change there, and ended up attending FGCU. But she played in fewer than half of the sets this season (46 out of 108) in 24 out of 33 matches.
She finished the season with 21 assists and 21 digs, along with three kills, two blocks and an ace.
"It was definitely hard to walk into a program and not play, but it's what was needed of me, and doing my part was great," Borum said. "But I know after this season that I don't ever want to do it again unless I really have to."
That spurred Borum's already strong work ethic into overdrive, and she said that was actually the benefit of not having the season she would have liked to individually.
"It pushed me to work harder everyday, so if I stayed at FGCU or went somewhere else, there's no reason I wouldn't play because I was working hard and getting better everyday," she said.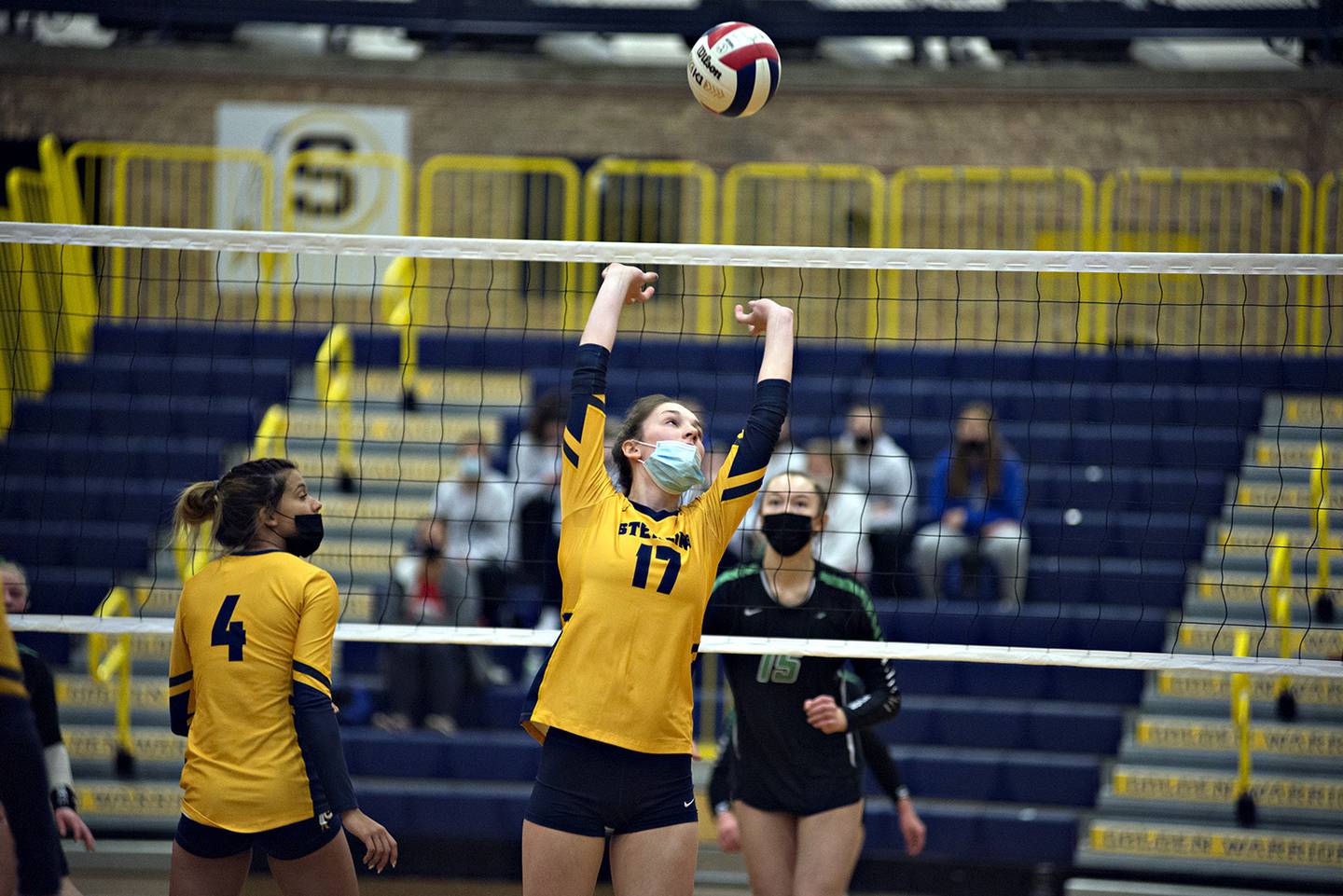 That's where Loyola comes in. In looking for a place closer to home, the Ramblers checked all the boxes: proximity to family and friends, strong athletics and academics, and a team that made her feel like part of the family before she even stepped on campus.
"It's a place that's really familiar to me – I've been to Chicago many times – and I knew I could come here and feel better about things," she said. "In talking with the coaches, they treated me a lot like South Florida would have, and that gave me a sense of security. I knew some of the girls who went here, and in talking to them, I could see how much them liked it, and that made me even more excited. It felt like a place where I could be happy."
She started classes earlier this month, and is already working hard with her new volleyball teammates. Offseason workouts have started, as the Ramblers are holding open gyms five days a week. Players are working with their own positions right now, developing their individual skills, and also lifting weights and conditioning after every practice.
Borum is admittedly less outgoing than her twin sister Brooklyn or their best friend Lexi Rodriguez, both of whom won consecutive state titles and shared SVM player of the year honors with Bree at Sterling, and both of whom also play Division I volleyball. But Bree said that being able to hit the court so soon with her new teammates has helped develop a bond almost instantaneously.
"I met the girls the first day I was here, and they're all super sweet, but we didn't really know each other," Borum said. "But being on the court together, we're so much closer than if we were just supposed to hang out without volleyball. I think we'd still be great friends, but volleyball makes it more comfortable.
"I have such great friends here already, and it's only been a week and a half, and that excites me a lot. It's easier being away from home when you have that to rely on."
Loyola coach Amanda Berkley welcomed Borum and fellow setter Bayley McMenimen, who transferred to the Ramblers from Minnesota, in a press release on January 18.
"We are thrilled to be welcoming both Bree and Bayley to our program," Berkley said. "They will help elevate our program to the next level as we transition to the Atlantic 10 Conference.
"Bree comes from a volleyball family and is an athletic setter who is versatile enough to see time as a hitter as well. Bree is a winner and has experienced success as a two-time state champion in high school, while also helping her team at Florida Gulf Coast reach the NCAA Tournament second round last fall."
Borum said that NCAA Tournament experience is something she most definitely wants another taste of. She's also eager to help Loyola adjust to its new conference, after the Ramblers finished 22-10 last season, including a 14-4 mark in their final year in the Missouri Valley Conference.
"After going to the tournament this year, it's my goal to get back there again," Borum said. "Every team wants to make it there every year, but being there once pushes you to work harder every day to get back.
"Loyola was near the top of their conference this year, and I think the change of scenery with switching to the Atlantic 10 gives us a great chance to make the tournament. We all work hard, and I think this team can go so far."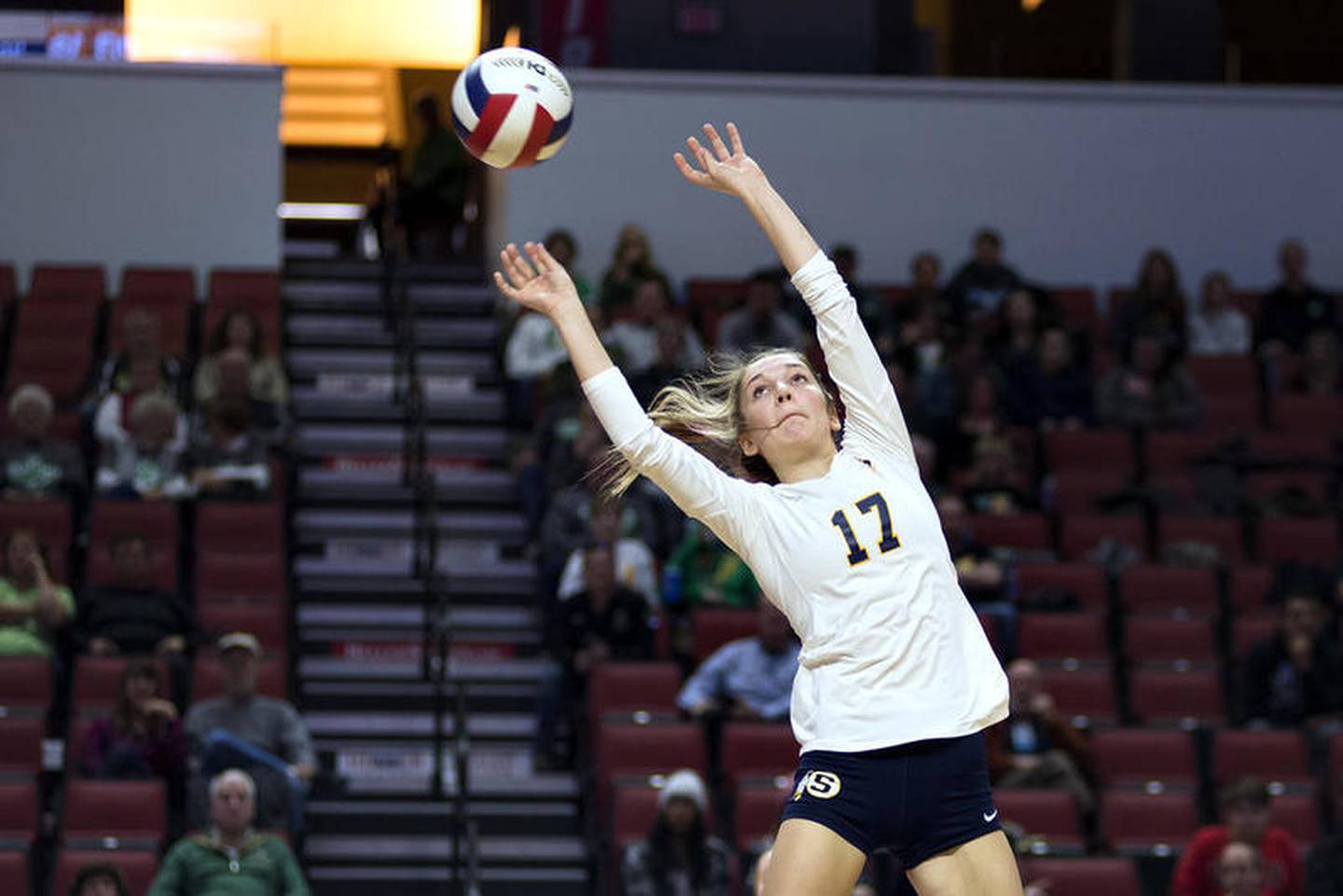 As excited as Borum is about her move, she's just as excited about the season her sister and Rodriguez jus had for their colleges. She followed closely from afar as Rodriguez was named the national Freshman of the Year and the Big Ten Defensive Player of the Year in helping lead Nebraska to second place at the NCAA Tournament, and Brooklyn was named to the ACC All-Freshman Team after a strong rookie season at Virginia.
"I talked to Brooklyn all the time, because I just have to; it's the first time we didn't see each other everyday," Bree said. "I watched her games every chance I could, and I got to surprise her in Miami for her game there. It was a great thing to see her play and be together for awhile.
"And Lexi, I couldn't see her in person because I was so far away, but I was watching all her games, and I'm so proud of the all her awards and how well she played all season. There's nothing better when I couldn't be on the court than watching two of my best friends doing amazing things."