PROPHETSTOWN – For the next five months, 14 local firefighters will be training every Tuesday and Thursday at Prophetstown Fire Department as they take their skills and knowledge to the next level. PFD is hosting the Firefighter Basic Academy, which consists of over 200 hours of instruction and training to prepare the firefighters for their state certification test.
The volunteer firefighters come from Prophetstown, Tampico, Erie, Morrison, Walnut, Lyndon and Hampton. Some have a couple years under their belts while some just a couple months, but all are working toward the same goal of becoming state certified.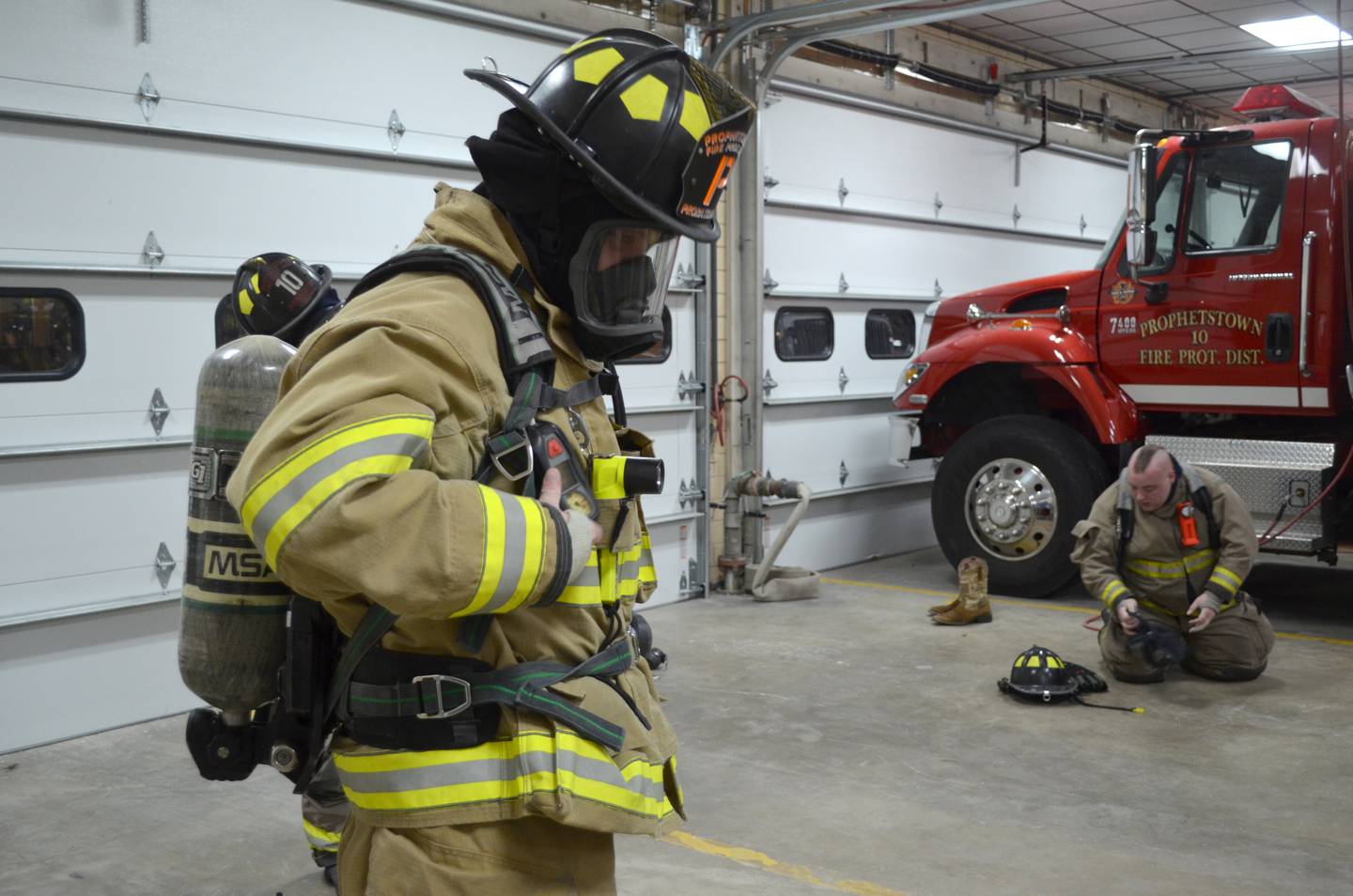 The courses are taught by Academy Director Micheal Thompson of the Prophetstown Fire Department and Jared Barber. Both are certified instructors through the Illinois Fire Service Institute.
The academy is a combination of former Firefighter I and II courses, designed to give students the "practical and cognitive training needed to operate safely and effectively."
After completing the academy, the firefighters will be ready to take the state test.
"It's the same training and same education, it's just closer to home," Thompson said, adding that the students won't have to attend courses in Champaign, where the institute is located. Offering the academy locally gets more firefighters involved, as it is easier on their work and family life.
Besides the bi-weekly courses at the fire station, the firefighters will also spend a few Saturdays on practicals, including a session at Constellation in Cordova, which will cover live burns, search and rescue, flashovers and the burn tower.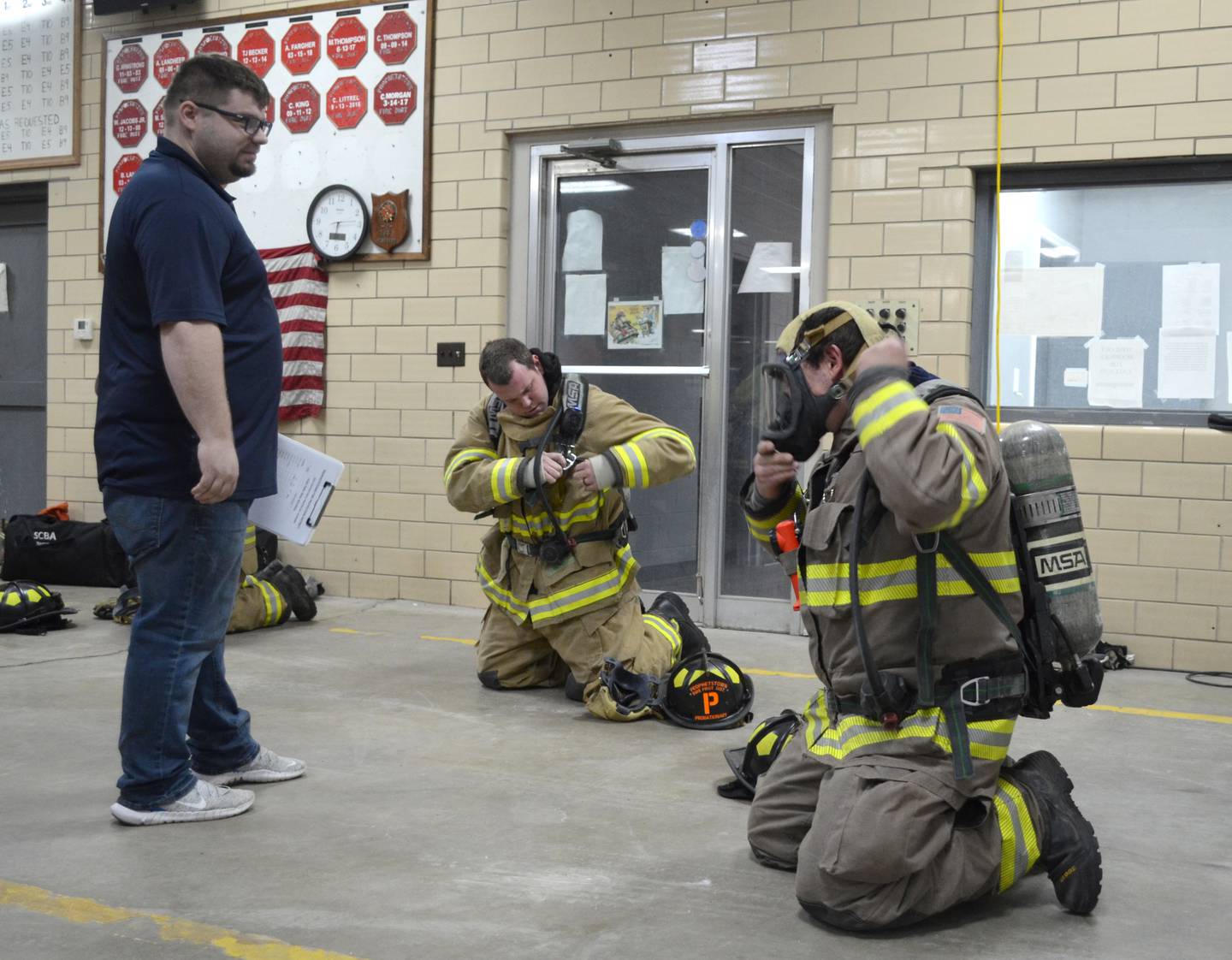 Last week, the crew learned about telecommunications and toured the Whiteside County Sheriff's Office dispatch center after a brief course at Morrison Fire Department.
At the training session on Jan. 24, the firefighters spent the first hour on drills to test their ability to get fully geared up in 45 seconds or less. The second drill session covered their self-contained breathing apparatus.
"You've got to learn to put it on, and put it on right," Thompson said.
Barber monitored their time with a stopwatch and provided positive feedback.
"You've got to master the air pack, it's your lifeline," he told the students.
Prophetstown Fire Chief Gerald Armstrong and Tony Belha of the Morrison Fire Department were also in attendance, offering guidance while watching as the next generation of firefighters practice doing what it takes to keep their communities safe.