MORRISON – A new collaboration between local educators and economic developers aims to help area manufacturers bring their ideas from prototype to product.
The Senior Design Project will establish teams of three Northern Illinois University senior engineering students, a graduate teaching assistant and a faculty advisor, each of which will be assigned to a qualifying manufacturer to help create or improve its commercial products or industrial processes.
The NIU School College of Engineering and Engineering Technology, the Illinois Manufacturing Excellence Center, Sauk Valley Community College and Whiteside County Economic Development are partnering to administer and help fund the program.
In it, the students "will gain hands-on, real-world experience while bringing the latest classroom knowledge and theories to construct a prototype or process," Gary Camarano, director of Whiteside County Economic Development, said in a news release.
"Workforce challenges have been, and remain one the biggest challenges facing employers in northwest Illinois, and if the region's manufacturers are to remain competitive, this problem needs to be addressed," Camarano said.
Not only will manufacturers be able to take advantage of fresh, innovative eyes on their concepts, but they also will benefit from funding to help pay for the intellectual manpower the program will bring.
Sauk and Whiteside County Economic Development are contributing a portion of the funding, and Monday, presented Bonnell Industries President Joe Bonnell with $5,000 to help cover his expenses.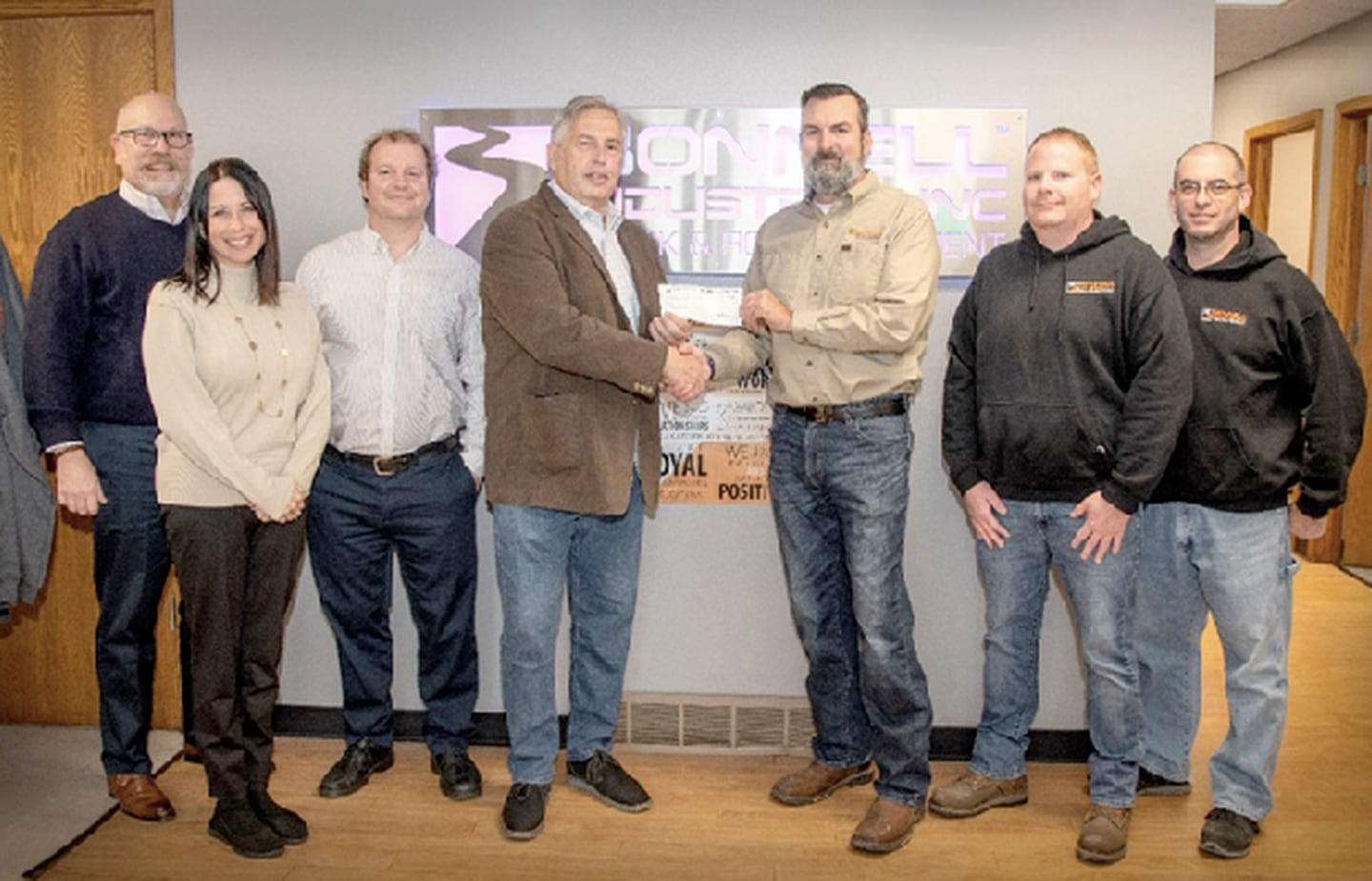 Bonnell Industries is a 62-year-old Dixon company that makes truck, snow removal and road maintenance equipment; it is the first to take advantage of the program.
"The Senior Design Project is a great resource for a company our size," Bonnell said in the release. "The team will work with us in developing an innovative product that will provide a solution for our customers, and position Bonnell to better meet the competitive environment we are in.
"This also gives us a look at promising talent that could become part of the Bonnell team in the future."
That's another positive – the engineering students who work closely with local industries may find themselves with a job after graduation.
In addition to participating manufacturers, the program needs team sponsors.
Manufacturers located within Sauk's community college district that are interested in learning more about the Senior Design Project program can contact Ray Ziganto, manufacturing director at NIU's College of Engineering at rziganto@niu.edu or 630-215-6928, or Josh West, Sauk's academic dean of business, career, and technical programs at joshua.j.west@svcc.edu or 815-835-6334.