STERLING – Seven firefighters and other emergency responders who worked a fire Sept. 27 in which a man died and his wife was critically injured were commended for their efforts at Monday's City Council meeting.
The firefighters are Interim Deputy Chief Jason Williamson, Lt. Garret Ramos, Adrian Avelar, Vince Morris, Lucas Pfister and Jeffery Kimpel.
CGH paramedics Aaron Wetzel and Jason Larson and 911 telecommunicator Kristy Wagenecht also were recognized.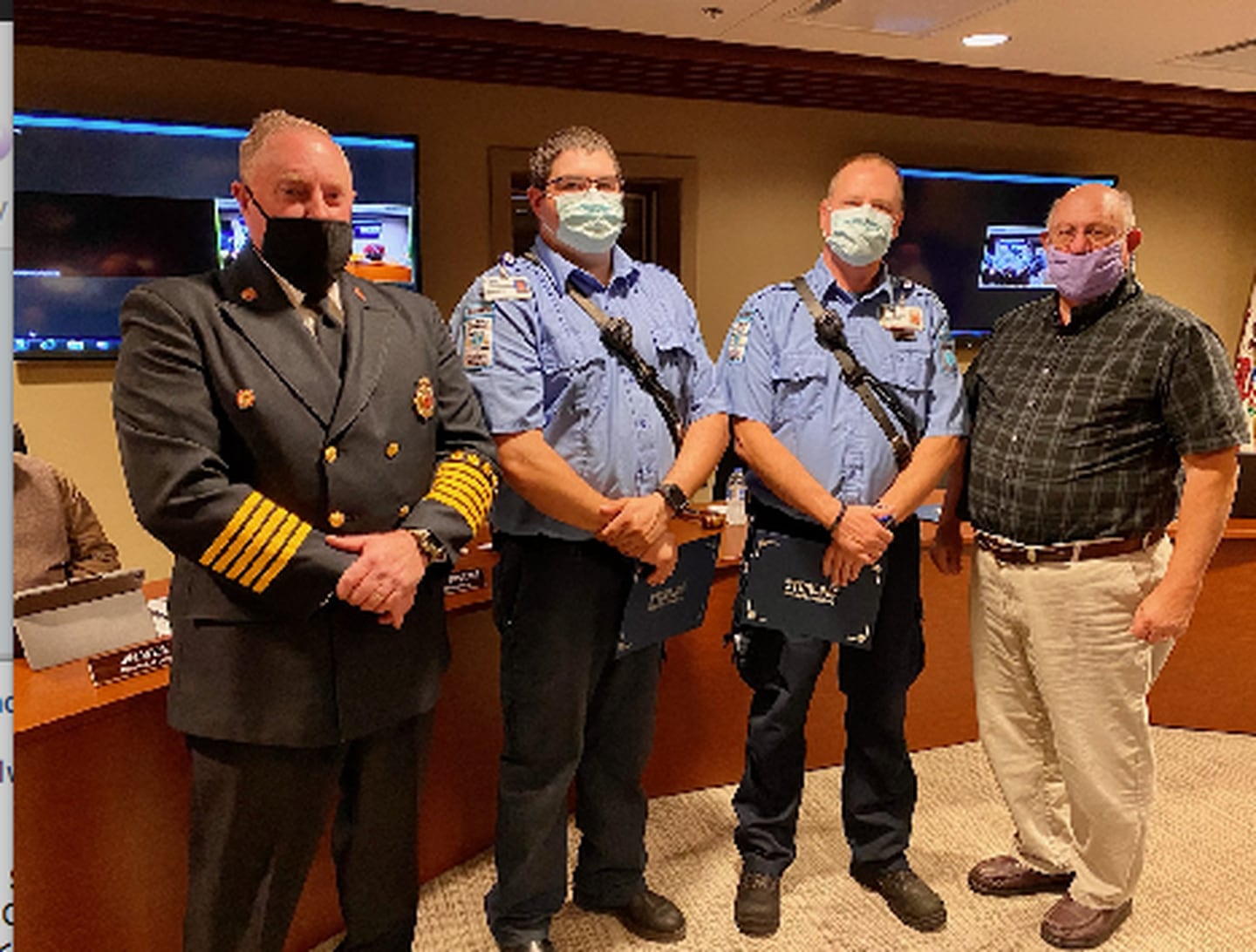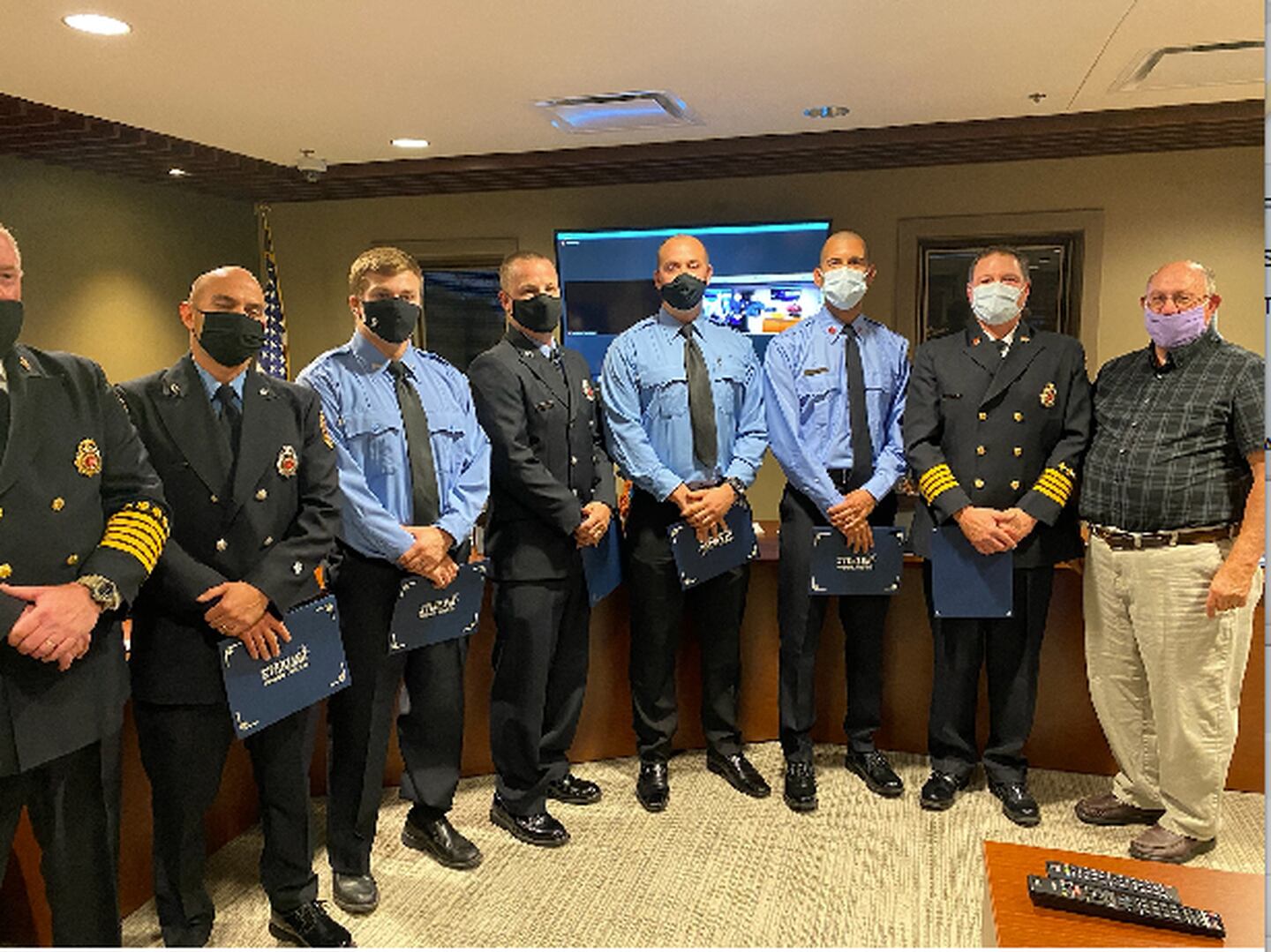 The fire broke out around 3 a.m. in a home in the 1400 block of Johnson Avenue, just south of Sterling High School.
Terry Aurand called 911 to report the fire, and told Wagenecht that her husband, Timothy, was trapped in a back bedroom.
When firefighters arrived, the two-story house was "well-involved." Crews rescued Tim Aurand, 71, right before a flashover. He was flown to Loyola Hospital in Chicago, where he died.
CGH paramedics Larson and Wetzel alerted the firefighters to downed power lines in front of the house, guided them to Aurand's room, and provided medical care to the injured man.
Wagenecht handled the 911 call from Terry Aurand, offering her " appropriate guidance with a calming voice" even as the 58-year-old repeatedly re-entered the burning home in an effort to save her husband.
She was taken to OSF St. Anthony Medical Center in Rockford, where she remains.
Officials said the fire appears to have begun in the front of the home and spread rapidly through the first floor. The cause still is under investigation by the state Fire Marshal, but is believed to be "strictly accidental," Dettman said at the time.