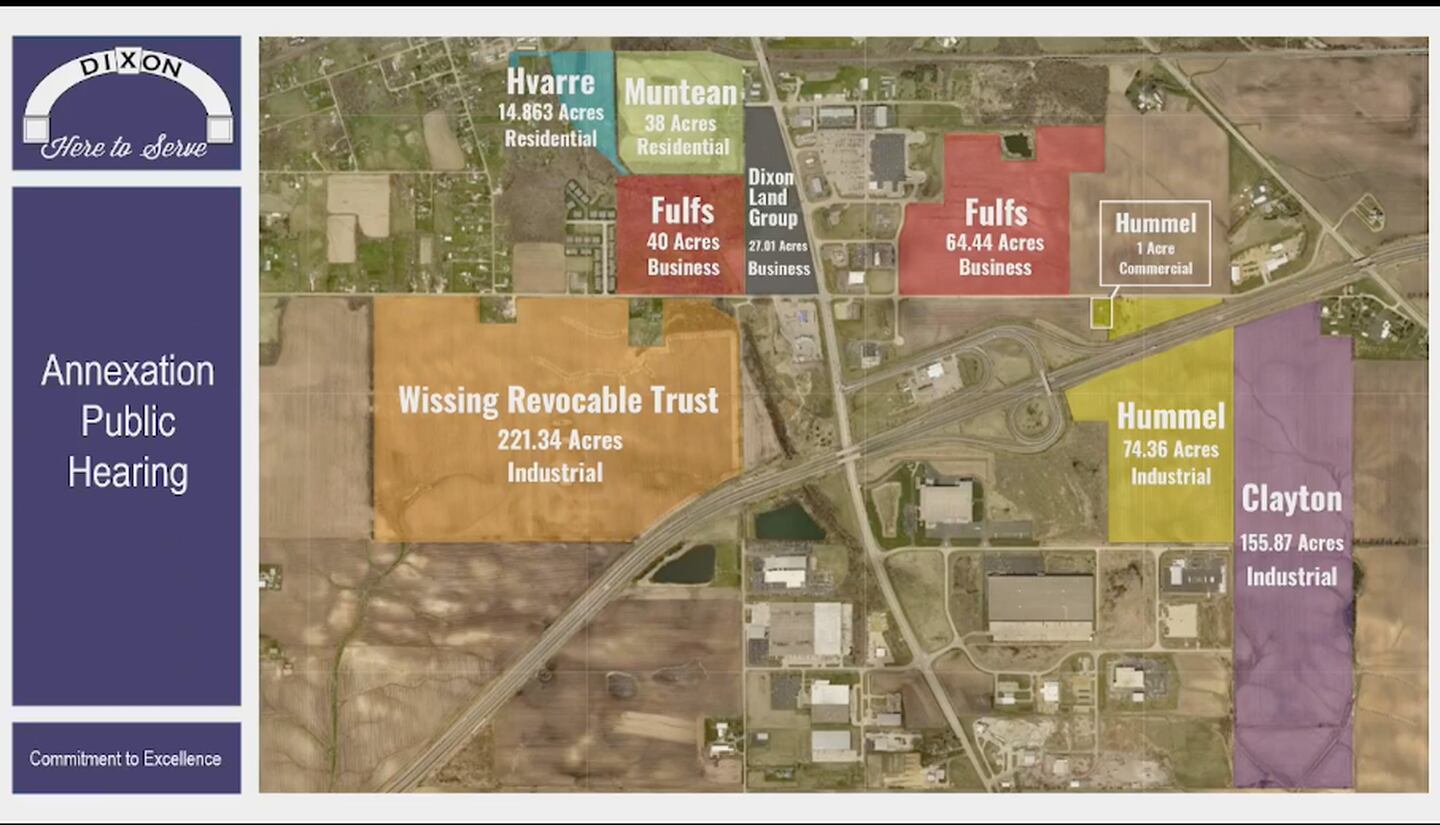 DIXON — The City Council held public hearings and entered into nine distinct annexation agreements Monday night — the next step in a decade-long process to tie the city to the Interstate 88 corridor.
Agreements with the owners — often requiring tax abatements — resulted in more than 657 acres being made ready for inclusion into the city.
Should any of that land near the interstate be developed for industrial, commercial or residential purposes, the city pledged to establish a tax increment financing district that would provide subsidies and other incentives to move each project along.
The annexations are part of the Gateway Project, announced in July 2020, in which the city and the Lee County Industrial Development Association plan to make Dixon a rest stop along the toll road, to serve the needs of travelers and haulers by attracting hotels, fuel stations and retail outlets to the area near Walmart on the south end of town.
There are other benefits from the acquisitions, too. One would be to turn the 4.4-acre Washington Park, which the school district put up for sale in November 2019 but failed to unload, into a housing development of 15 single-family lots and one family lot with no more than four units.
The city bought the park, which once was used for physical education classes for nearby Washington School, for $1 in December. Officials said at the time that it was working with a local developer who planned to build the 16 homes, which would be around 1,200 to 1,400 square feet, to help ease a local housing shortage.
"I'm incredibly excited to be reaching this phase of the planning," Mayor Liandro Arellano Jr. said.
For most of the nine properties, use of the land will continue unchanged for the time being, whether for farming or, as in one instance, as a residence. It paves the way, though, to "help make development a reality," city attorney Rob LeSage said.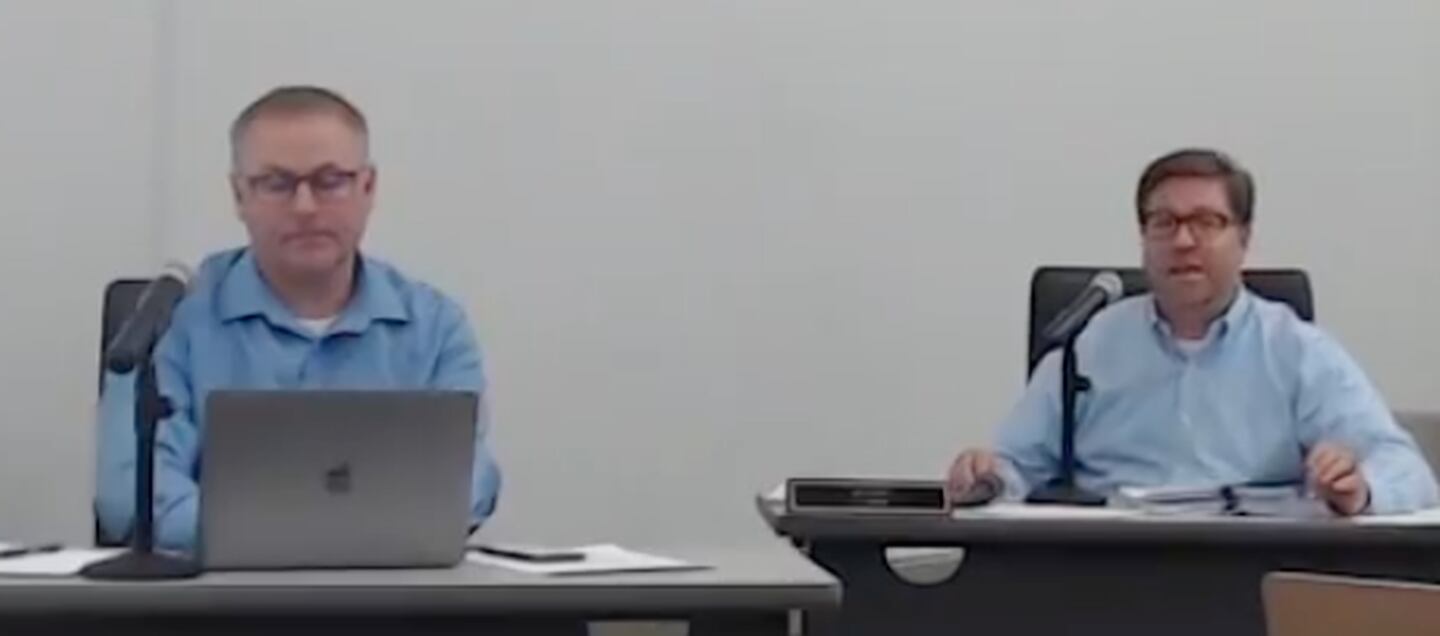 LeSage made the presentation on the particulars of each property, with City Manager Danny Langloss providing additional information as needed.
LeSage prefaced his remarks by saying: "The landowners involved, they are truly partners in the broader community."
Langloss applauded the efforts of the economic development team during negotiations. "Everyone knows how delicate this can be and get," he said.
Langloss emphasized that the deals were constructed with growth in mind, including grants, money from new development, revenue streams and, eventually, sales taxes that would benefit the city, Lee County and the Dixon school district.
"This will be self-sustaining," Langloss said. "It will pay for itself."
The public hearings took nearly two hours. Once the presentations were completed, Councilman Mike Venier congratulated the negotiating team and led the chamber in a round of applause, and the council voted unanimously to accept each one.
"This is a big deal for the city of Dixon," Venier said. "It's been a tedious process. But the big picture is awesome, both right now and in the distant future."