DIXON – Before Ronald Reagan, there was Louella Parsons.
Many know about Reagan, but not so much about Parsons, who was celebrated in Dixon 80 years ago Wednesday on Louella Parsons Day.
Parsons might never have been president of the U.S., but for many years the former Dixon resident was considered to be the "First Lady of Hollywood" through her popular syndicated gossip column that spanned from silent films to talkies.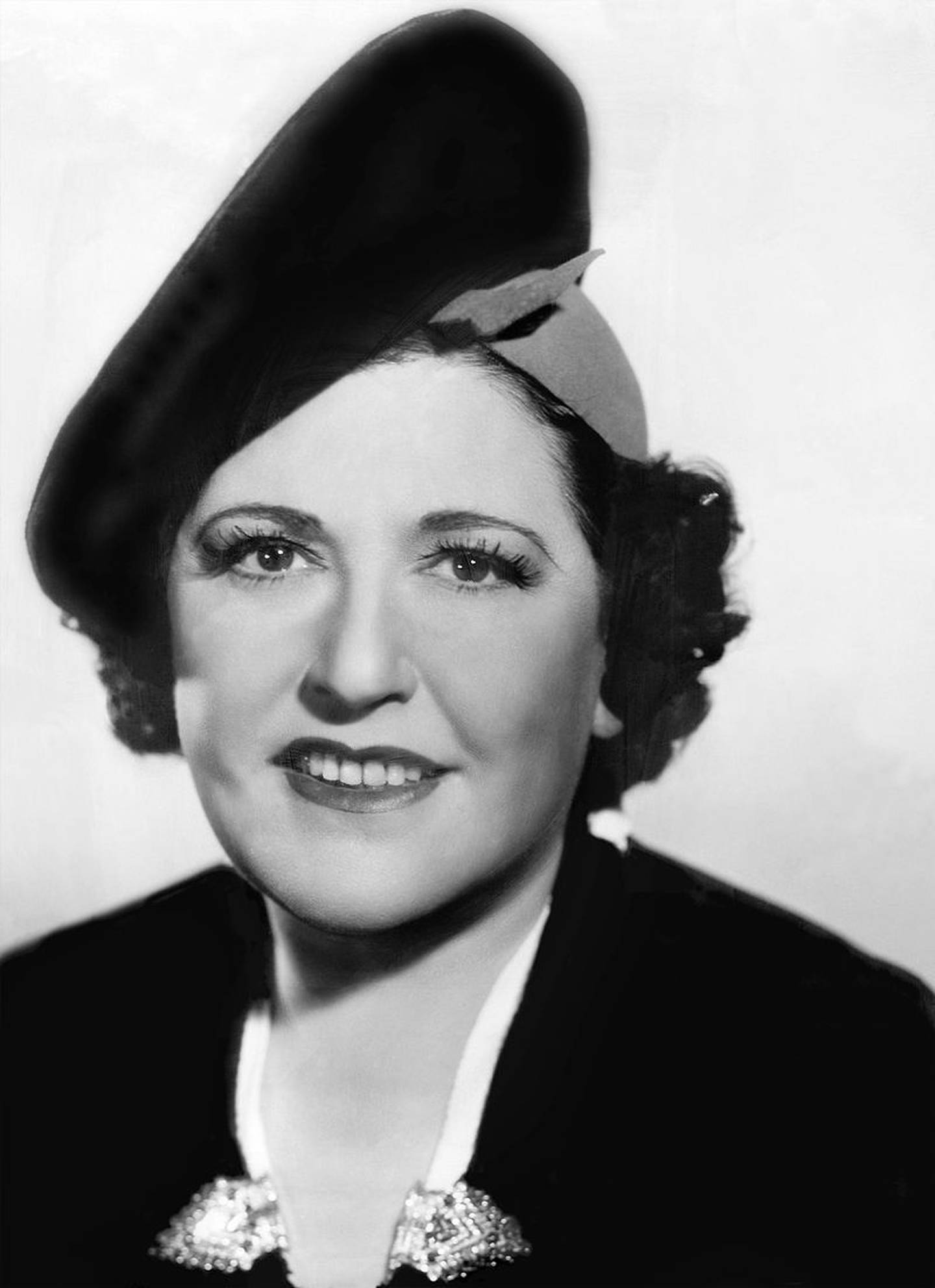 Parsons returned at the height of her career Sept. 15, 1941, to her hometown for a large two-day celebration of her successes, supplemented by that of Reagan as a rising Hollywood star.
Louella Parsons Day brought about 50,000 people and many big movie stars of the time to Dixon, including her pals Reagan, Bob Hope, Jerry Colonna, Joe E. Brown, Anne Rutherford, husband-and-wife stars Ben Lyon and Bebe Daniels, and George Montgomery, for the premiere of "International Squadron" at the Dixon Theater.
The movie, filmed months before the United States' involvement in World War II, stars Reagan as daredevil aircraft pilot Jimmy Grant, who is recruited to fly bombing missions for the British Royal Air Force's International Squadron. British actor James Stephenson plays Grant's superior, Charles Wyatt, who has to deal with Grant's challenges during the missions. The film ends with Grant making his kills, then ultimately being shot down and killed himself.
Louella Parsons Day was planned by Mayor William V. Slothhower and Chamber of Commerce President Walter Knack; it was Parsons' first visit to town in nearly 25 years.
In an Aug. 22, 1941 story, the Telegraph described Parsons as "the county's greatest critic and writer of the moving picture world," a profession that also included the likes of Helen Hopper, Ed Sullivan and Walter Winchell.
Parsons arrived in Dixon after a two-day train ride with her then-husband John Martin, daughter Harriett, and Reagan. The Hollywood guests also participated in a fundraiser for KSB Hospital, where the children's ward became named for Parsons.
Ronald Reagan Boyhood Home Executive Director and Dixon historian Pat Gorman knows of only one artifact aside from pictures and films that survived from those decades: an autograph book in which his mother, Ruby Mongan Gorman, sought to include the movie stars with Parsons and other dignitaries.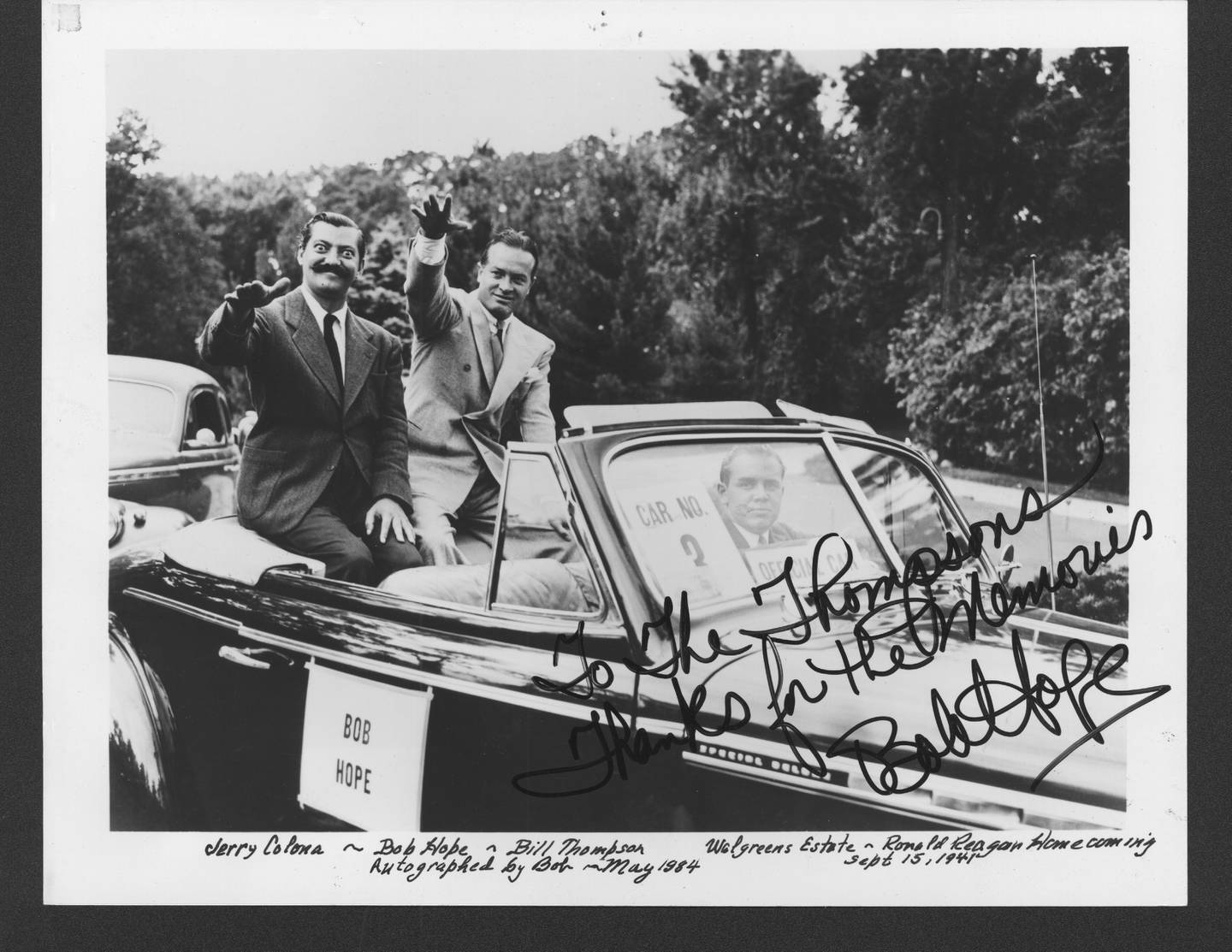 Gorman would like more mementos, if any are around, to see daylight again.
"I don't think anyone in Dixon knows this is here, or knows about it," Gorman said. "This [book] is so far, to my knowledge, the only piece of history from that day. I'm sure somebody out there has something."
The celebration came toward the end of a turbulent year for Parsons as a journalist. Earlier that year, one of Hollywood's most critically acclaimed films, "Citizen Kane" – written, directed, produced and starring one-time Grand Detour resident Orson Welles – attracted the attention of many moviegoers. The film served as a criticism of newspaper magnate William Randolph Hearst, who was Parsons' boss at the time. This put her in a difficult position to write about the movie.
"International Squadron" released a few months later.
Parsons was born Louella Rose Oettinger on Aug. 6, 1881, in Freeport, and her family moved to the south side of Dixon during her childhood. She attended Dixon High School, and while a student there she started her first of many newspaper jobs as a drama reporter for the Dixon Morning Star. Paid $5 a week, Parsons became Dixon's first female journalist and soon wrote a local gossip column about everyday life in town. She married fellow Dixonite John Dement Parsons in 1905 and later moved to Burlington, Iowa. They divorced after 7 years, and Louella moved to Chicago and wrote for the Chicago Record-Herald.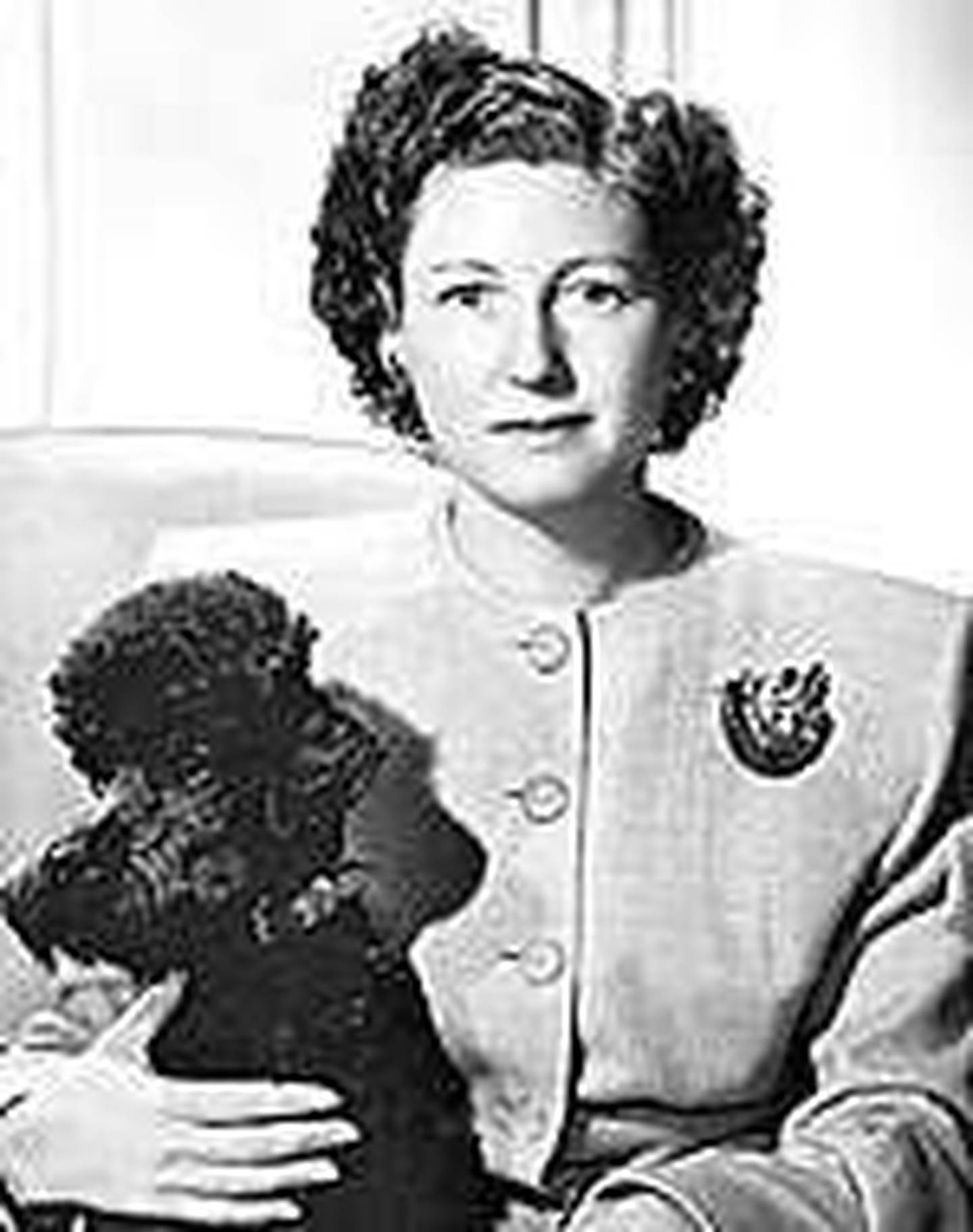 As motion pictures became more popular during the Roaring '20s, Parsons went on the move, first to New York City and then to Los Angeles, where her entertainment column in the Los Angeles Examiner also appeared in more than 700 newspapers throughout the world.
As more readers became more interested in the lifestyles of entertainment's rich and famous, Parsons would continue to gain much more knowledge and information about these top celebrities, which, by the late 1930s with talking pictures now popular, also would include a young man from the very town Parsons grew up in.
Parsons' column influenced emerging entertainment gossip writers over her more than 60 years in journalism. She retired in 1965 and died Dec. 9, 1972, at 91. A biography of Parsons, "The First Lady of Hollywood," was written in 2005 by Samantha Barbas, who dedicated her prologue to Parsons' homecoming to Dixon.
Reagan's son, Michael, visited town in late July as a keynote speaker at a Post House Ballroom luncheon. Upon visiting the Reagan Home once again, he suggested to Gorman that his father's connection with Parsons came because she was friends with Nelle Reagan, Ronald's mother.
Gorman hopes Parsons' story isn't forgotten, he said.
"I hope people get to learn a little about Dixon history. We don't teach local history in our schools."