ROCK FALLS – Vandals, presumably kids, pushed over the Pearl Harbor monument and several of the memorial stones at Veterans Memorial Park late last week.
The park was left a mess, but none of the stones were broken and the band shell was not damaged.
Rock Falls officials are fed up with the recurring problem, and plan to put several thousands of dollars into beefing up security by running fiber optic to the park and adding surveillance cameras.
"We have had several complaints of kids in the park and complainants believing the kids were damaging items in the park," Deputy Chief Mark Davis said in an email.
Officers found that some of the bricks and stones had been moved, and there was graffiti, but it appeared to be old, Davis said.
"No damage, per se, has been done to the park, and officers are keeping an extra watch in the area to prevent any other issues," he wrote.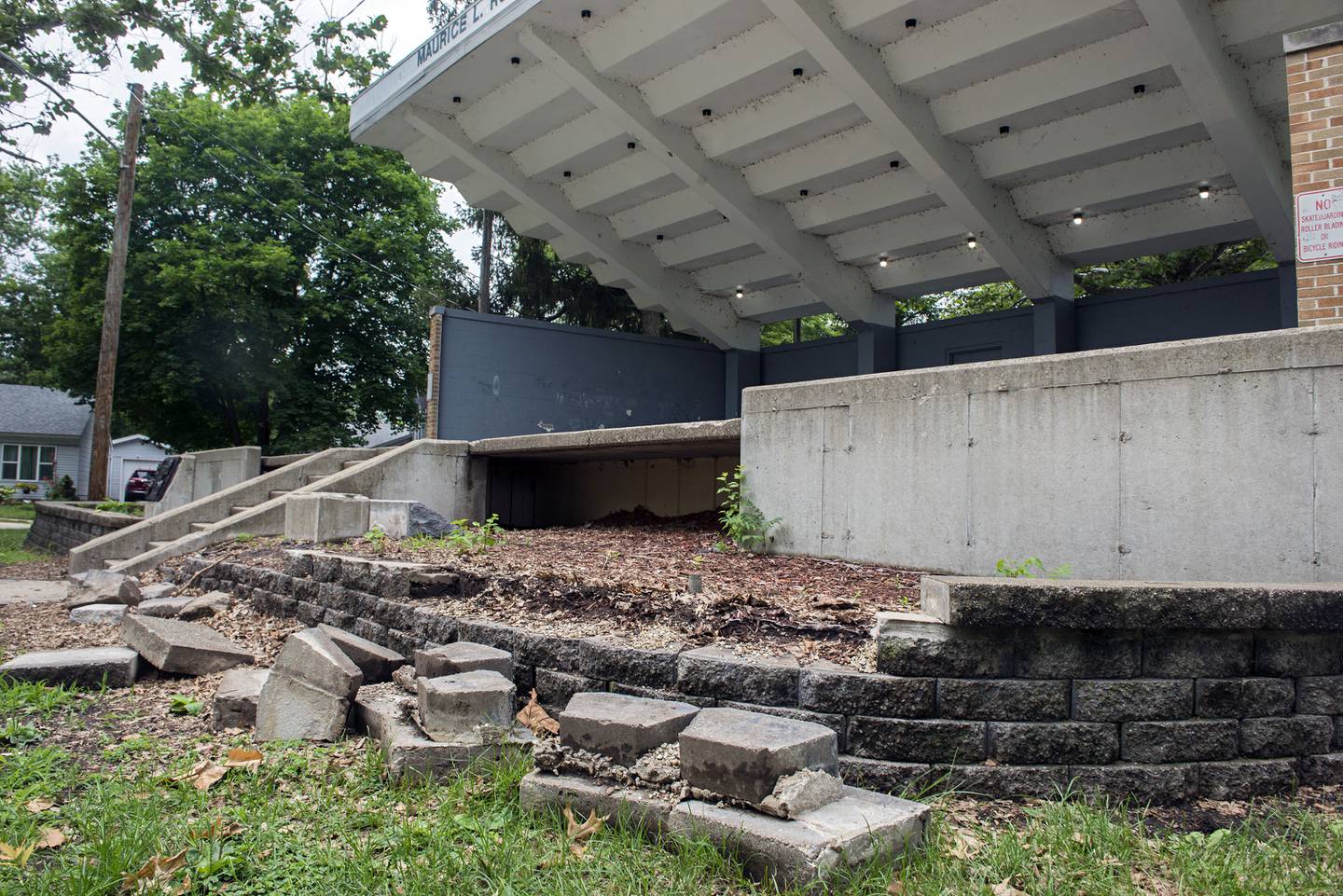 The city owns and Rock Falls Tourism manages the park at Fifth Avenue and Fifth Street, which has monuments to Rock Falls veterans, and City Administrator Robbin Blackert said Tuesday that she is in the process of getting estimates to run the fiber lines and install cameras.
The city already has spent thousands of dollars installing a lighting system to highlight the flags, which vandals have tried to damage, she said.
She's asking neighbors who might have security cameras that cover the park to let police know if they have any footage that might be helpful.
The city also could use some donated elbow grease to help eliminate the graffiti, Blackert said.
"Once we get it secured and get cameras up and concrete work done, we will be looking for volunteers to paint the inside of the band shell and do some power washing," she said.
Tom Rynott, director of the Coloma Township Park District, shares Blackert's frustration.
Vandals have done damage to all the district's parks recently, Rynott said, speculating that there's a lot of post-COVID mischief-making going on by kids who've been cooped up for months.
He, too, is asking residents to be vigilant and report any signs of misbehavior.
Anyone who sees suspicious activity is asked to call the Rock Falls Police Department at 815-622-1140, or Lee-Whiteside Crime Stoppers, the anonymous reward hotline, at 815-625-7867.