OREGON – Just before opening A Frame Family Greenhouse, Tim Leinbach joked that he wanted to keep everything for himself.
"I told my wife I don't know if I want customers taking all our stuff," Leinbach said. "I've been coming in and enjoying it too much."
The greenhouse, located at 2810 W. state Route 64 near Oregon, opened April 24 after beginning construction last November and seeing plants start to come in at the end of February. Leinbach and his wife, Kaylene, are the owners and plan to run it with their five children.
"We've had dreams for the last 10 years, probably, of doing a greenhouse," Leinbach said. "Our kids are starting to get to the age where they can help with some of this and are really enjoying it. We wanted it for a family project. Our goal was to be a blessing to the community here, too, and be something they enjoy."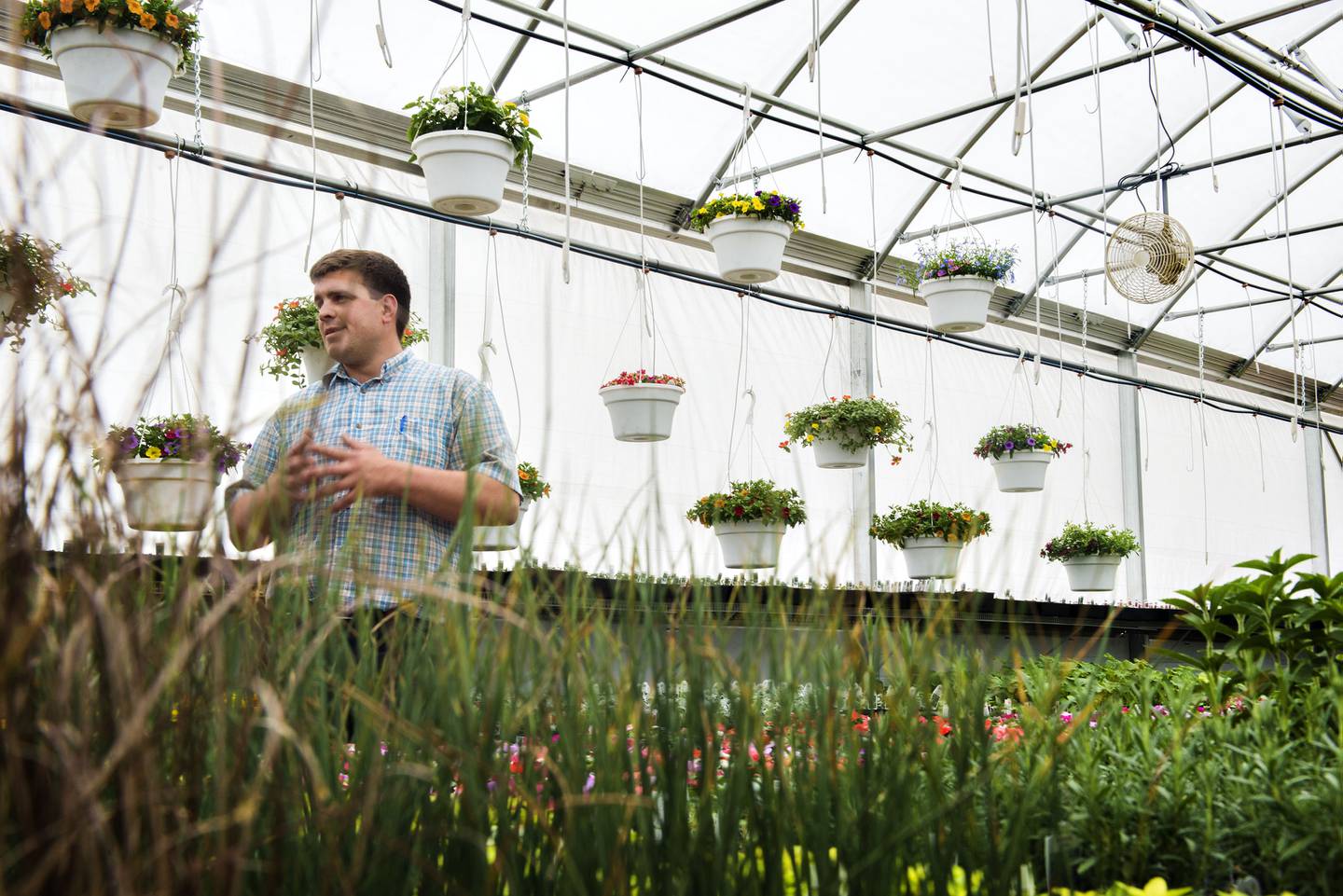 The greenhouse saw about 50 customers on its first day, and that stayed steady for its first week. The Leinbachs saw 121 customers on Saturday, May 1.
The couple was pleased with the response after not knowing what expect due to being new to the area.
"We felt very blessed by what happened the first week," Tim Leinbach said. "We're selling out faster than I expected. We want this filled up again, especially through Mother's Day weekend. Our goal is to keep it open for the season into June. But it will keep us hopping to keep it filled, because it's emptying out quickly."
The Leinbachs moved to the area a little over a year ago from Wisconsin with eight other families from their Mennonite group.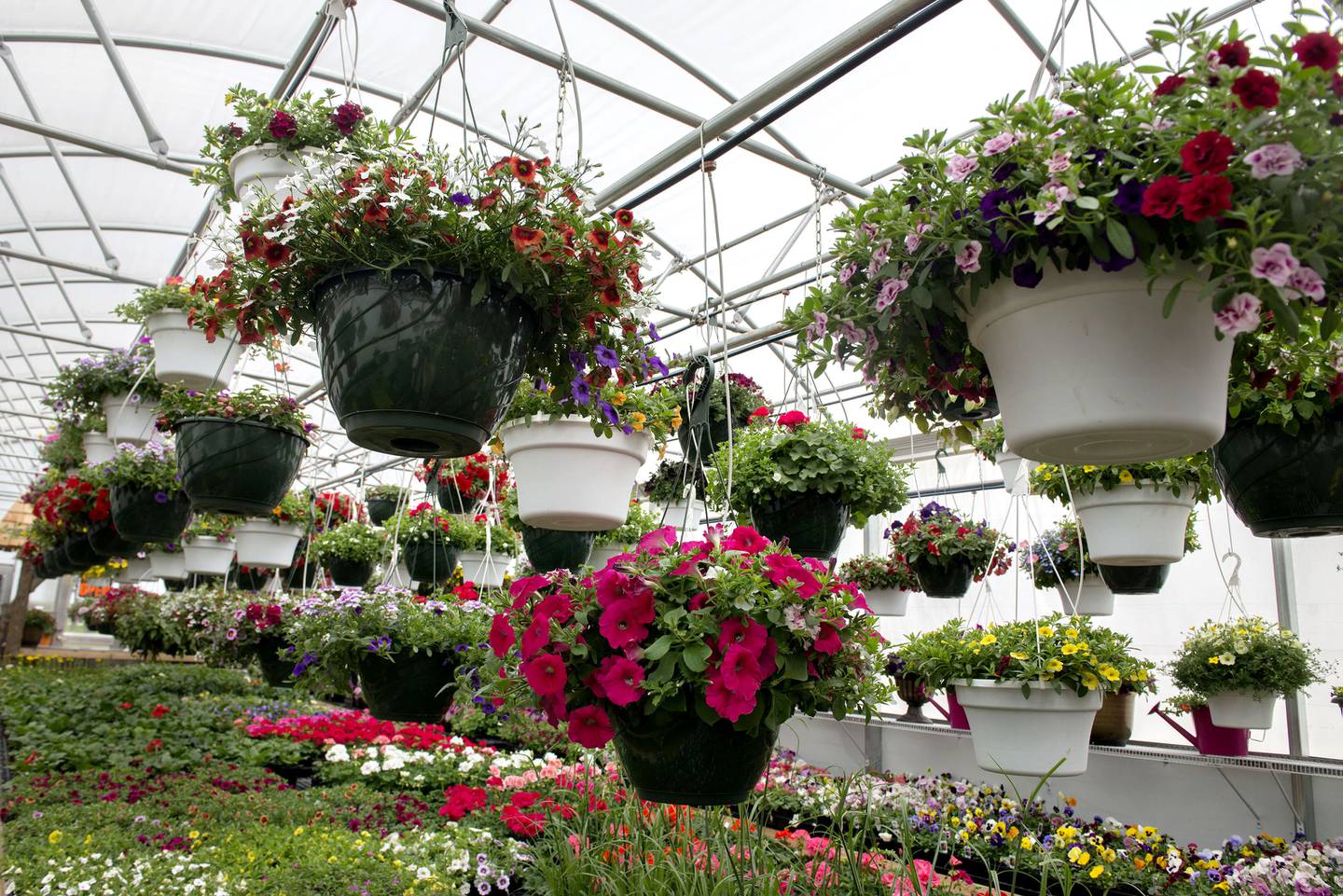 Since moving, the couple said they love their neighbors and the community.
"From what we've heard, people say they want this here," Leinbach said. "Something smaller, specific to their needs. It was a guess to know if it was something that would take off. The last week we felt a warm reception from customers."
One customer came from a long distance on Monday to buy cantaloupe. The greenhouse sells bedding plants, vegetables, flowers, hanging baskets and more.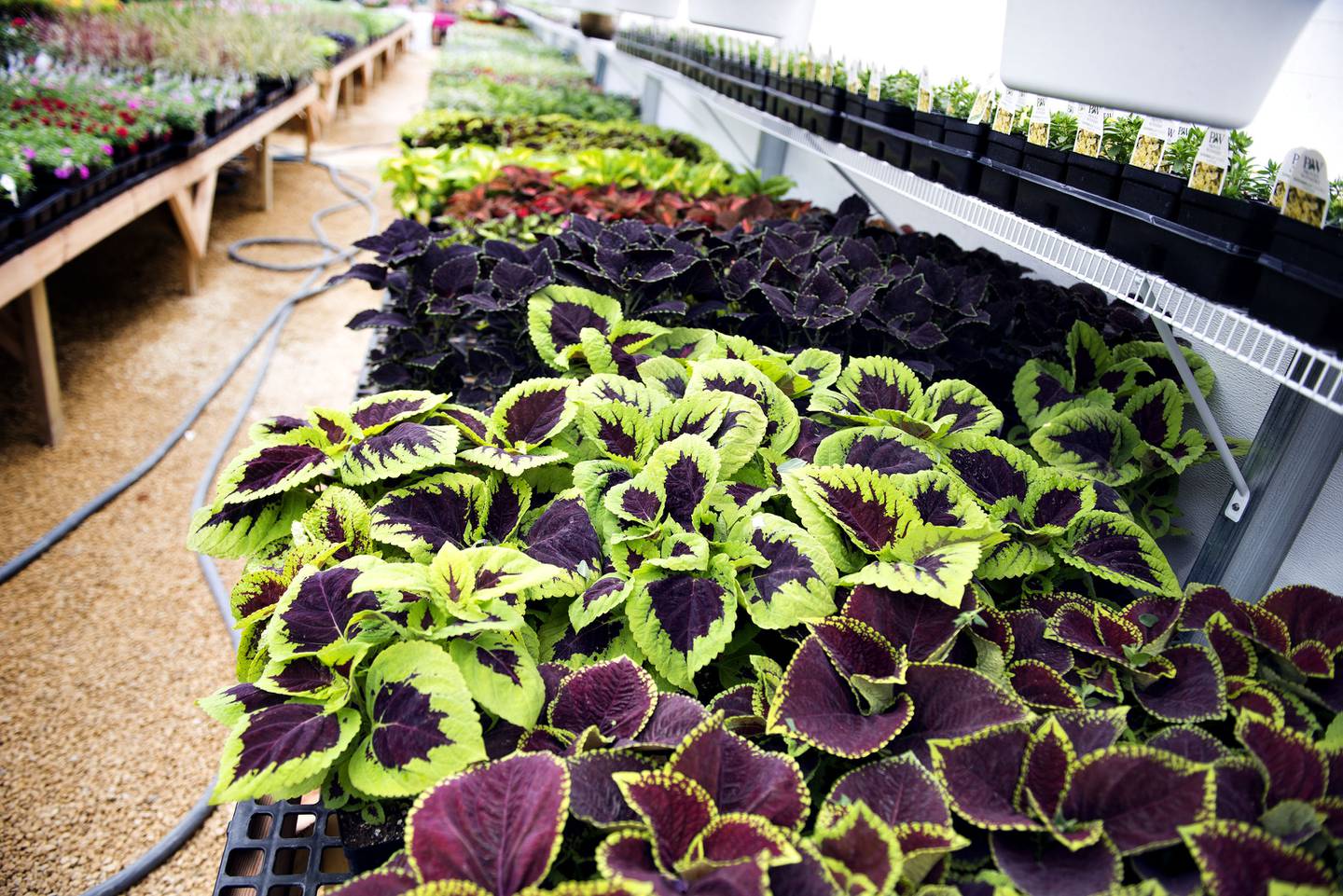 Tim currently works another full-time job as a builder, but hopes that one day the greenhouse will sustain him and his family. The Leinbachs also hope to expand into another greenhouse and carry more inventory.
"We don't have the room to carry everything we'd like," Tim Leinbach said. "I would like to have this project be our support and make our living off this. That's our dream. Work together here as a family and make it big enough that we support ourselves. That would be hard to do with one greenhouse."
Leinbach said he's seen a lot of demand for vegetables and people with desire to put in their own gardens. He believes that's due to the COVID-19 pandemic, and said the industry has changed a lot recently.
The Leinbachs have always spent a lot of time in their garden, and feed their own family with a lot of their crops. Kaylene has the green thumb in the family.
"There's nothing quite like working with plants," Kaylene Leinbach said. "Pretty flowers make everyone happy. I just really enjoy digging in the dirt and learning about plants. I enjoy all that new information we've been gathering."