DIXON — Work is ongoing throughout the city on road and water projects.
The city is resurfacing 5.2 miles of streets across 92 blocks this construction season, with work costing about $3.1 million.
Water main replacement projects continue on South Galena Avenue and Division Street. The Division Street project is expected to wrap up in the next 2 weeks, and Galena Avenue construction should be done by mid-October.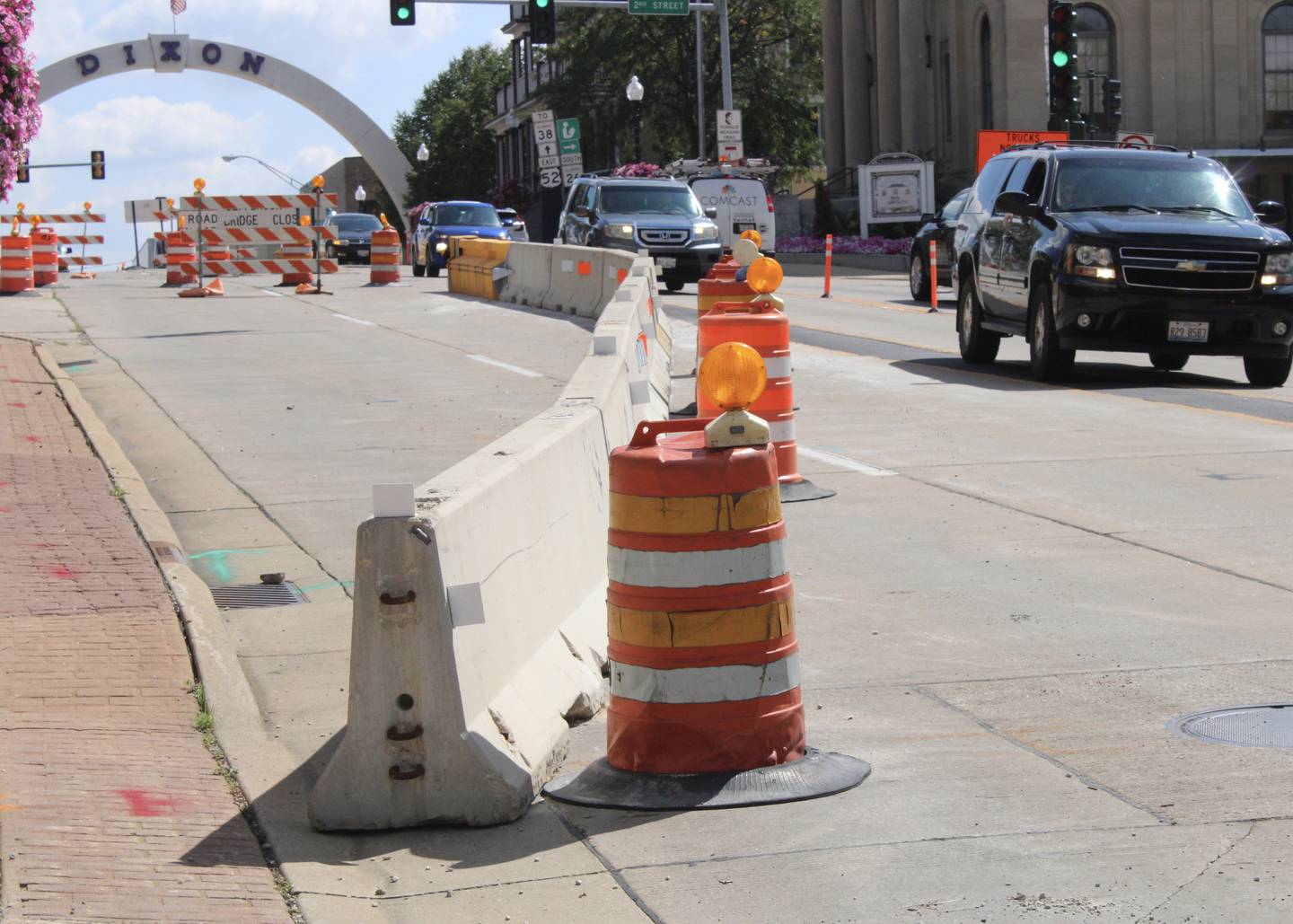 Resurfacing on state Route 2, also known as Palmyra and Everett streets, is scheduled to be completed by the end of October.
Resurfacing for the annual street program is scheduled to be completed by late October.
Active street work
Devonshire Street from Brinton Avenue to North Jefferson Street
Squires Avenue from Everett to Swiss streets
Swiss Street and Anglo Street
Upham Place from West Morgan to West Chamberlin streets
North Dixon Avenue from East Chamberlin Street to Bradshaw Avenue
East Morgan Street from North Dixon Street to Assembly Place
West Morgan Street from North Galena Avenue to Upham Place
Van Epps Avenue
Fox Trot from Northridge to the cul de sac
Fieldstone from Deer Chase to Northridge
Deer Chase from Trail Drive to Northridge
Spruce Street from Fargo to Ottawa avenues
West Ninth Street from South Galena to Madison avenues
West Ninth Street from Monroe east to the dead end
West Tenth from Highland to Madison avenues
Madison Avenue from West Seventh to West Tenth streets
Monroe Avenue from West Eighth Street south to dead end
Broadway Street
The city also received a $1.7 million state grant to resurface additional roads, and that work is scheduled to be completed by mid-November.
Those streets are:
Nachusa Avenue from West Fifth to Ninth streets
Douglas Avenue from River to West Fourth streets
Martin Street from Fourth to Carroll avenues
Carroll Avenue from Martin to Long streets
Center Street from Carroll Avenue west to dead end
South Ottawa Avenue from East Third to East Seventh streets
Highland Avenue from West Seventh street south to dead end
West Ninth Street from Depot to Jackson avenues