The Centers for Disease Control and Prevention changed its masking recommendations Tuesday, saying that masks should be worn by everyone in schools, regardless of their vaccination status.
But the Sauk Valley area's regional superintendent for schools says the pattern in which guidelines have been released make it difficult for school leaders to plan. All schools in Illinois have been directed by the governor to have students attend school in person.
Some area districts have faced vocal opposition from parents and others opposed to masks for students, saying it should be parental choice.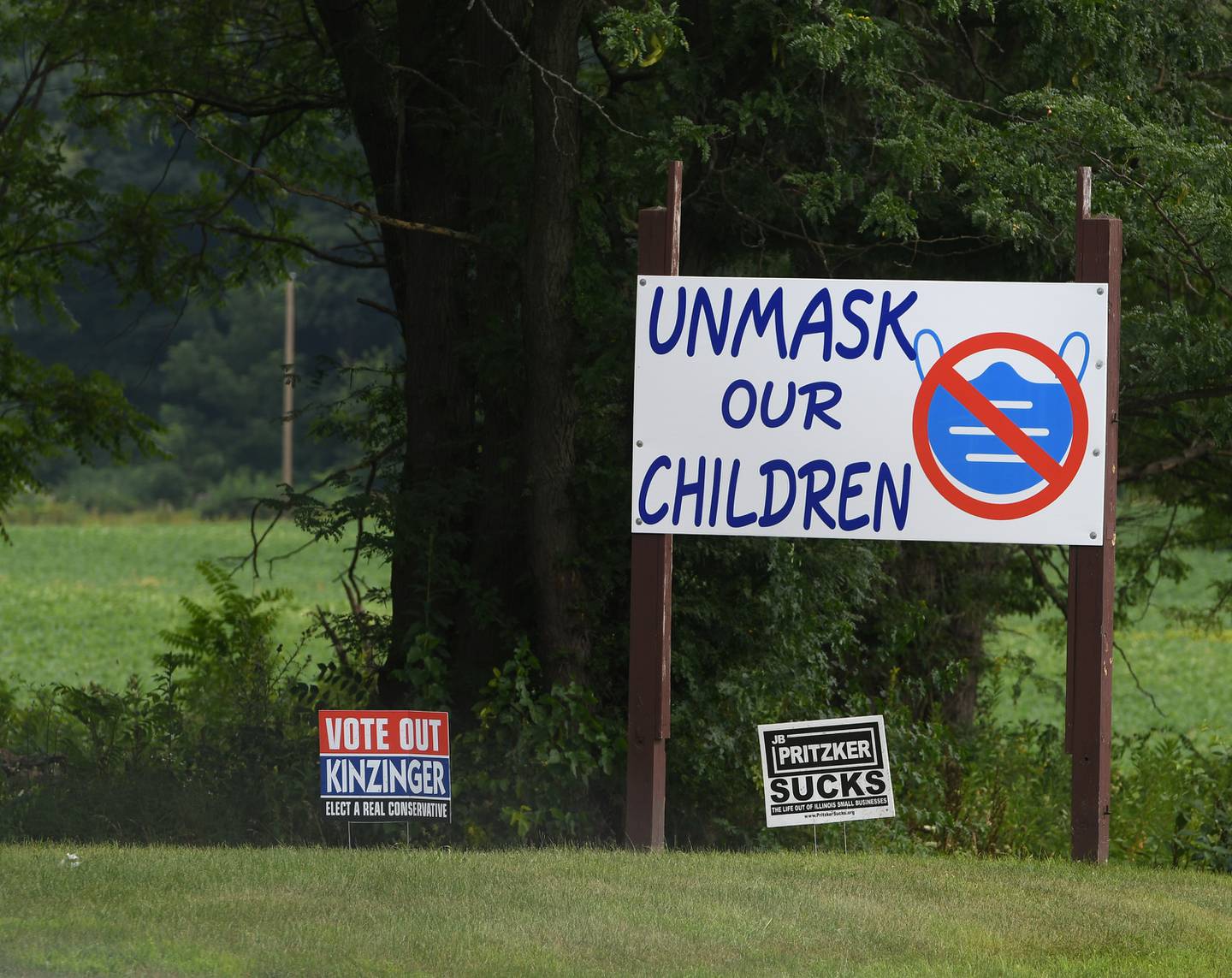 By mid-afternoon on Tuesday, the Illinois Department of Public Health announced it was "fully adopting" those revised guidelines. "While data continues to show the effectiveness of the three COVID-19 vaccines currently authorized in the U.S., including against the Delta variant, we are still seeing the virus rapidly spread among the unvaccinated," said Dr. Ngozi Ezike, director of the IDPH, in a prepared statement.
Ezike said that the risk is greater for everyone if the spread of the virus is not curtailed. "We know masking can help prevent transmission of COVID-19 and its variants," she said. "Until more people are vaccinated, we join CDC in recommending everyone, regardless of vaccination status, wear a mask indoors in areas of substantial and high transmissions, and in K-12 schools."
That's the news that area school districts have been waiting on before finalizing their return-to-learn plans and welcoming back students to full-time, in-person learning in less than a month.
The IDPH said it would be updating the school FAQ document. Earlier on Monday, it posted an FAQ based on the July 9 CDC recommendations, which included masking for unvaccinated students but not the entire school population.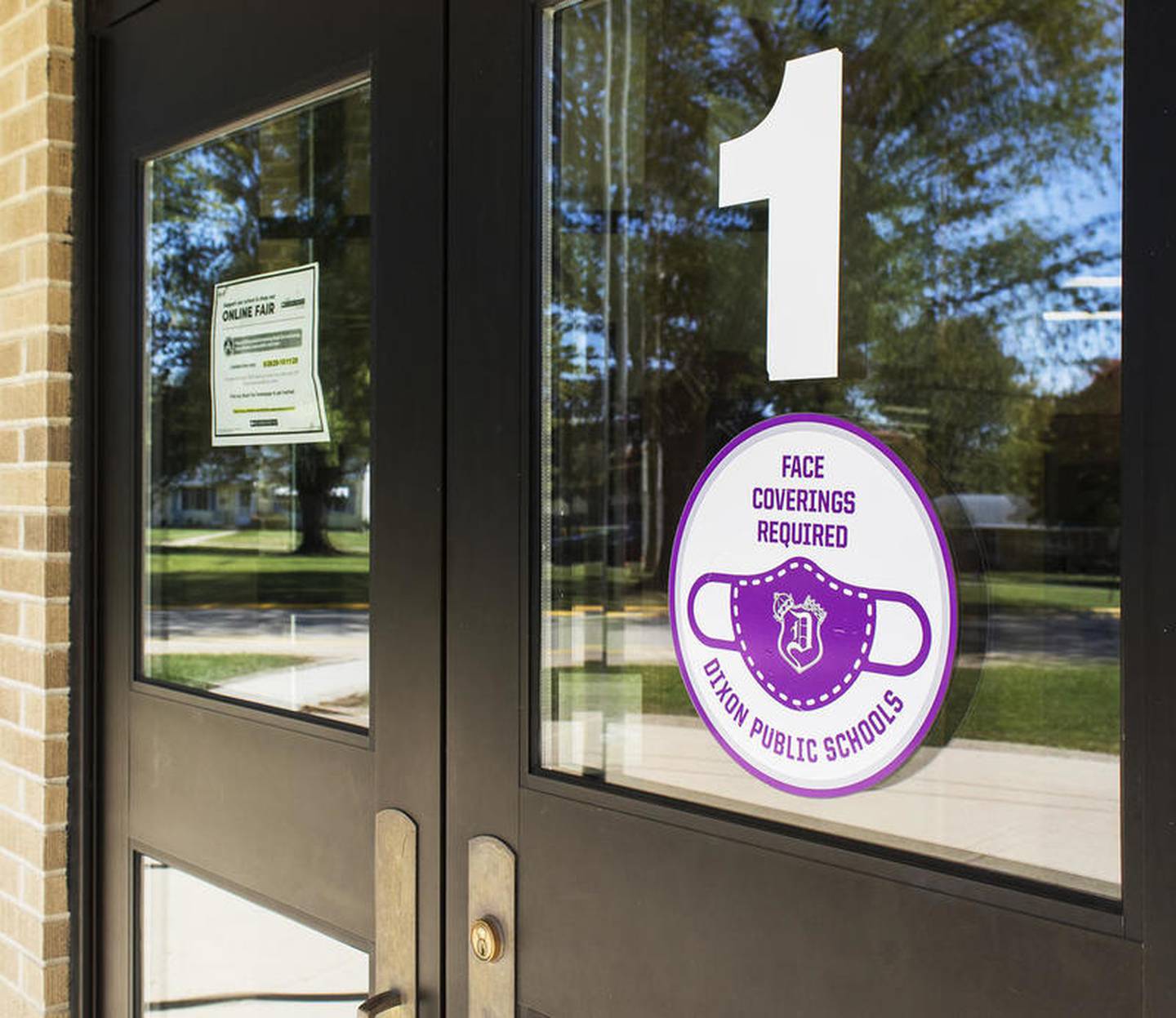 Regional Superintendent Chris Tennyson, of the Regional Office of Education 47 for Lee, Whiteside and Ogle counties, said the change could be a bit confusing for superintendents and school boards as they go by an IDPH FAQ one day and a different one the next.
"It can be frustrating for superintendents and school boards to plan the year out when things can change so quickly," he said. "I'm sure they're taking time to review the new guidelines, and they're working with local health administrators to do what's best in their main interest, which is the health and safety of students and staff."
Another important piece for the districts is to have strong layering protocols in place such as cleaning, sanitizing, social distancing and other measures to keep the risk of potential spread low, Tennyson said.
The districts have a bit more leeway with planning, compared to stricter mitigations that lumped rural areas in the same boat as Chicago and other larger metros, he said.
"I'm glad that we do have some local control at this point," Tennyson said. "Our office will continue to work hard with districts to get back to learning and be safe."
The new recommendations further state that all should wear masks indoors in counties where COVID-19 transmission is substantial or high. The IDPH considers "substantial transmission" to be in areas were there are 50 to 99 cases per 100,000 population over a seven-day period; "high transmission" is areas with more than 100 cases per 100,000 over the same seven days.
In the Sauk Valley, Carroll County is the only one labeled high-risk. Lee, Whiteside and Ogle counties all fall in the moderate range, which comes before substantial and after low risk.
Kelly Mandrell, Polo Community Unit School District superintendent, and Tom Mahoney, Oregon Community Unit School District superintendent, both said they had not had a chance to review the CDC guidelines as of Tuesday evening.
Polo's school district is making a recommendation for students and staff to wear masks, Mandrell said in a July 22 letter to families. Masks are mandated on district transportation.
"We're going to be watching and seeing how our metric numbers go within the school and community and see if there's a reason we would have to mandate masks," Mandrell said Tuesday.
"There is very much a chance that it could change by tomorrow, by the following week," she added. "Week-by-week it can change."
Mahoney cited essentially the same guidelines that Polo put out — masks are recommended, but not required, except on district transportation.
"The process is always the same — collect all the information, collect any of the feedback we receive, and then based on that, if there's a need to make a change, make the change and reissue the updated guidance," he said.