STERLING – If you should happen to run across the many, many videos Juan Antonio "Tony" Anaya posted on his Facebook page, what you'd notice immediately is this: He's always laughing. Or singing, Or dancing. Or all three at once.
That's the kind of man he was. Funny. Light-hearted. Big-hearted. Kind. Devoted to his family and to his friends, which, as it happened, anyone who ever met him became.
That's the kind of man he was.
His death July 7 in an apartment building fire in downtown Sterling has left a monumental, unrepairable hole in the hearts and lives of many, many people.
"Tony loved to make jokes," said his best friend and fellow goofball of nearly 40 years, Jerry Frugoli of Sterling. "He was a clown, and I mean that in the best sense. He was character and a half, and he loved to laugh.
"We were nuts together; we were a lot of fun."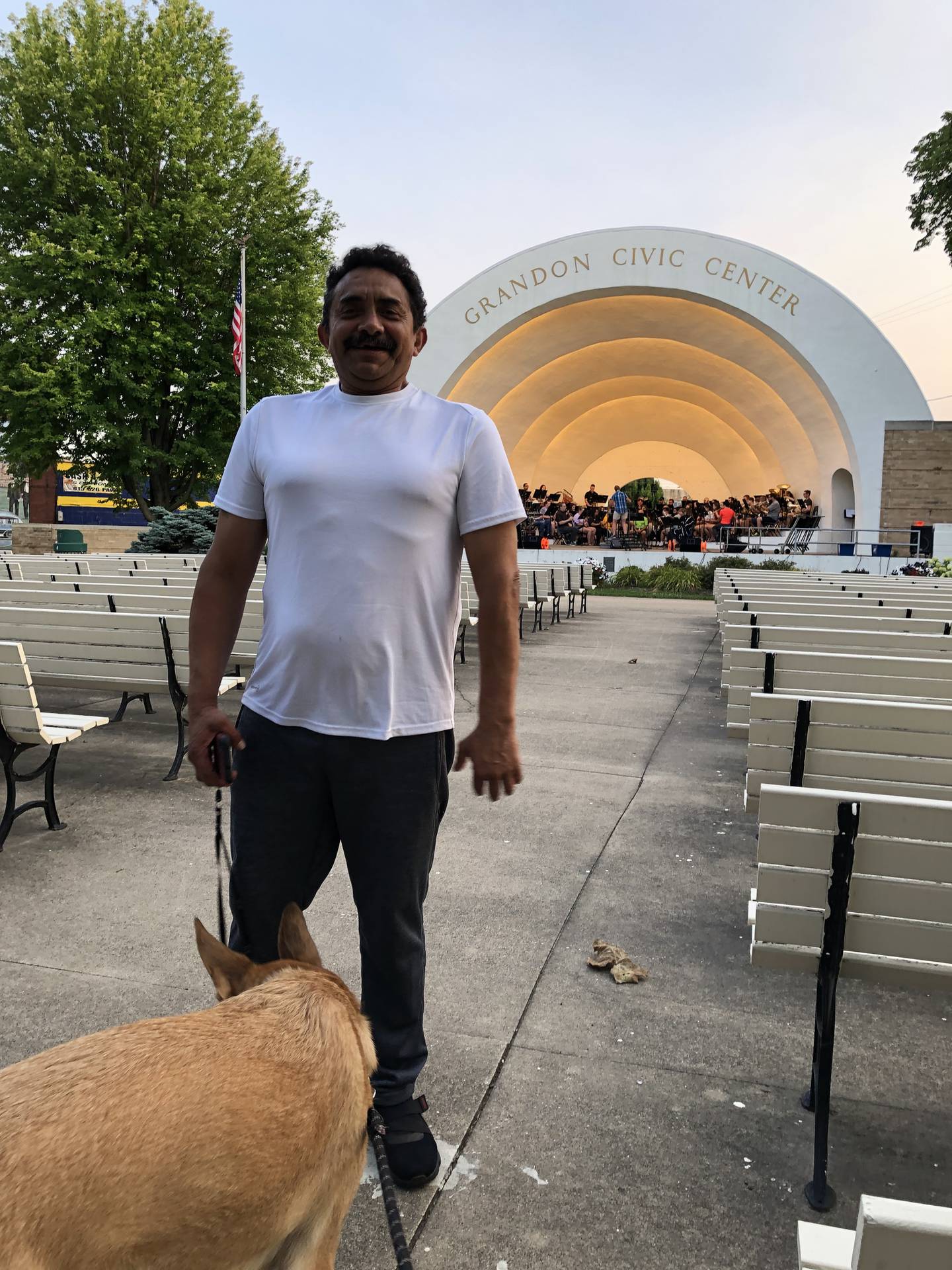 A visitation for Tony begins at 1 p.m. and a celebration of his life at 3 p.m. Tuesday at Schilling Funeral Home in Sterling. Much laughter through tears, and many, many stories, are anticipated.
Condolences to his three children, Gaspar and Kaila Anaya, both of Clayton, Georgia, and Vanessa Anaya, of his hometown of Mexico City, can be posted at www.schillingfuneralhome.com. A memorial was established to help the family.
Tony also was a devout Christian. He loved animals, including Jerry's dog, Luke; he couldn't stand being idle – he also worked at Dana Corp. in Sterling at the time of his death – and he had "a very soft heart," Jerry said.
He bore a more-than-passing resemblance to an older, grayer Robert Downey Jr., and often would introduce himself as Tony Stark, just for a laugh.
"Laughter, that was Tony to a T," his friend said.
Antonio Anaya moved to Sterling from Georgia in late 2020 to be closer to Jerry, a retired contractor. They met in Chicago in their 20s, when Jerry ran a handyman business, and they immediately were fast, best friends, he said.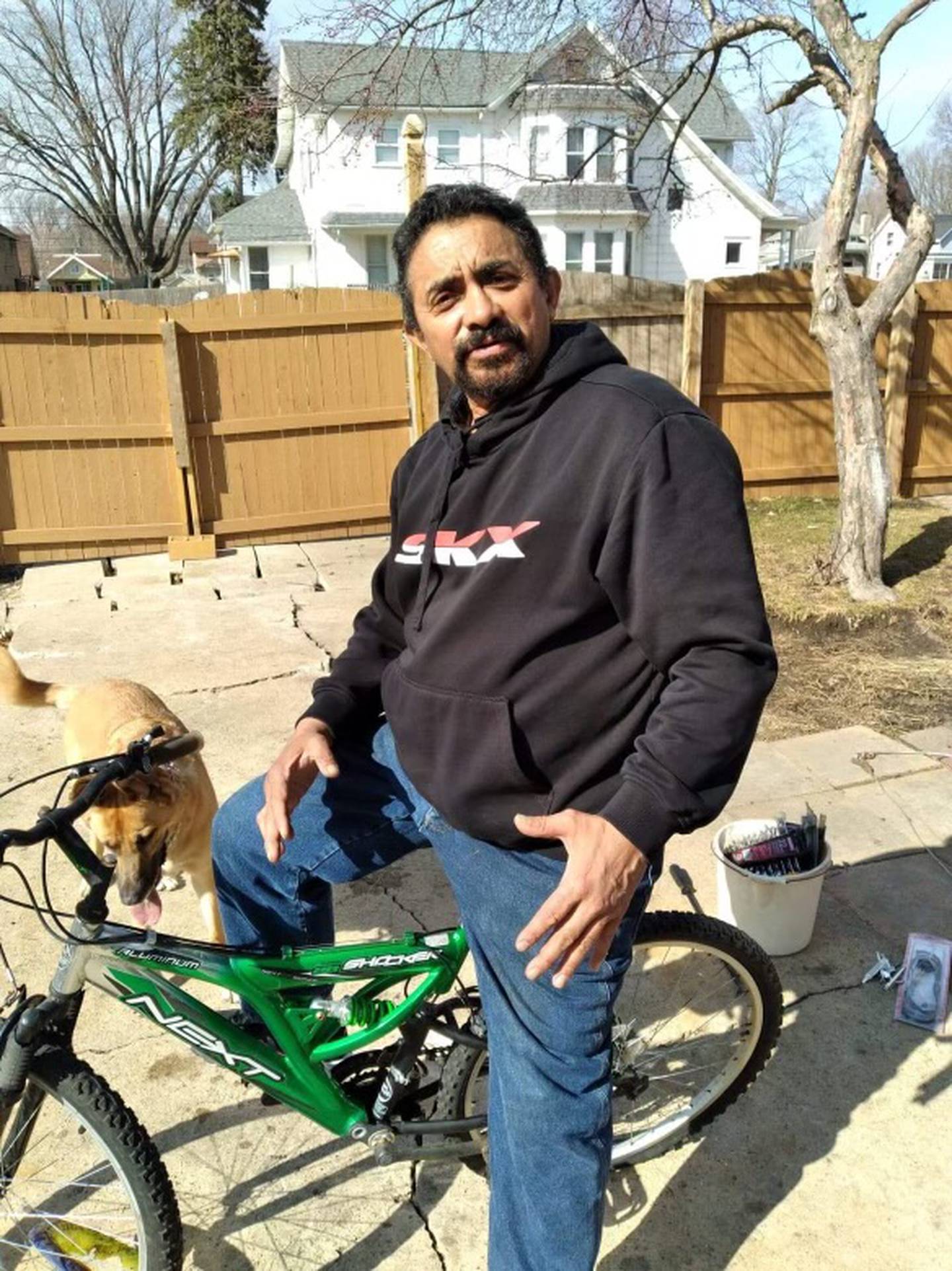 Jerry lives just a few blocks from the charred apartment building at 406 E. Third St. where Tony's remains were found a week ago, the afternoon of July 11.
As usual, an official cause of death is pending the result of the July 12 autopsy, which still is waiting on toxicology test results, Whiteside County Coroner Joe McDonald said.
The other remains found in the fire that day were that of Bella, an eight-month-old German shepherd Tony was dog sitting. Sort of.
"We shared custody," said Troy Hernandez, owner of TCS Construction on the wet edge of town. Bella belonged to him and his fiance, Megan Wilson.
So did Tony.
Troy and Megan own TCS Construction, in the old Slim 'N Hanks building on West Fourth Street/West Lincolnway.
When he first moved to town, Tony lived in the mobile home park next door, and when he saw Troy painting his then-new TCS building, the professional painter came over, introduced himself, and offered to help.
"I hired him on the spot," Troy said.
"He was just really good at what he did, he had a really good work ethic, he showed up every day with a good attitude, and everyone at TCS loved him," Troy said.
"We came to be like family. He'd come over for dinner, bring our kids presents.
"Everybody that he comes across loves him, he's one of those people who lives with God, he's always saying uplifting stuff ...
"He didn't deserve to go out like that."
"He was an extremely proud dad and grandpa; he was always talking about his kids and grandkids," Megan added. "He absolutely adored them."
Antonio sent friends and family video snippets every day, she said. "That's how he would check in with us."
Often they would be excerpts from sermons or gospel songs, "something inspirational."
"He had such an impact on our work family, our kids ... Our kids called him Uncle Tonio. He was such a big personality.
"I really feel like that day when he walked up to Troy, he was put into our lives for a reason," Megan said.
"We're just going to miss him terribly. It's just tragic."
None of that surprised Jerry. Yep. Everyone loved Tony.
"You could have dropped him anywhere, you could have dropped him in East Istanbul and he would have made friends that day," he said.
He also got along well with his landlord, Mihail "Mike" Mihalios, who gave Tony a break on the rent in exchange for help painting, he said.
"Mike gave people a break. Mike isn't in it for the money," Jerry said, noting that he left the coin box out of the drier at his laundromat next door, so people could use it for free."
Because of who he was, the people he encountered in Sterling were "amazing" to him, Jerry said.
Love and laughter will be Tony Anaya's legacy.
"What made him so loved is, he understood that people are never intentionally trying to be ugly," Jerry said.
"As a rule, he gave everybody a wide berth to be their best."