STERLING – Gary and Angie Minor never expected to have dozens of people lined up waiting for them to open the doors to Schnappin Deals.
It was a welcome surprise when they opened their bin store in November at Northland Mall, and community excitement for the new shop hasn't waned.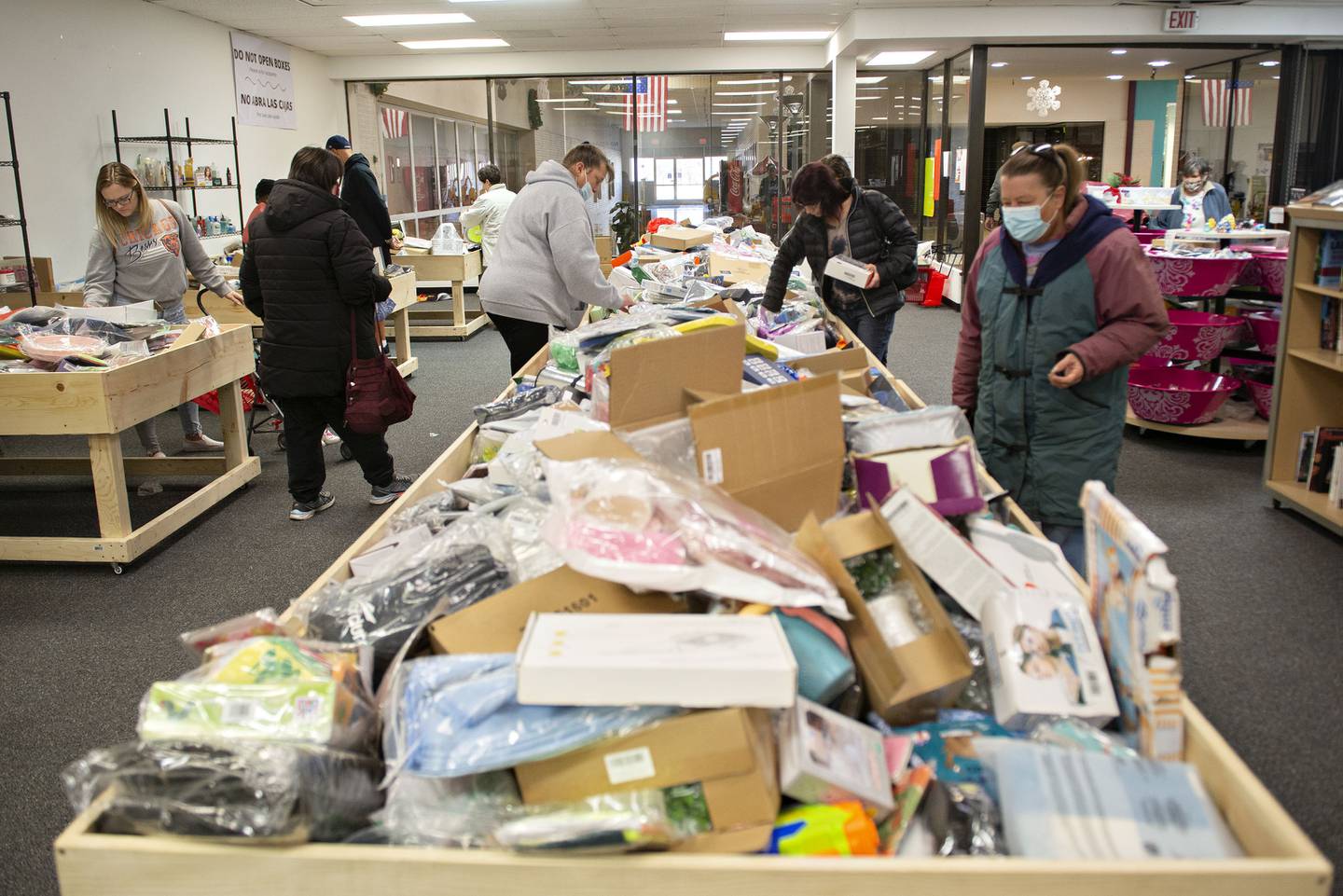 Bin stores, popular in the South and growing in popularity in northern Illinois, sell excess goods from big box companies at discounted prices.
The couple operated a small liquidation shop called Minor Treasures in Rock Falls before restructuring the business to Schnappin Deals and moving to Sterling.
"It's a whole brand new feel. It's a new store and a new premise," Gary said. "People are finding great products for dirt-cheap prices."
The way it works? Full bins greet customers on Friday. Everything costs $7, unless otherwise marked. The cost remains $7 on Saturday and goes down to $5 on Sunday, $3 on Monday, $2 on Tuesday and $1 on Wednesday. The store is closed on Thursday for restocking, and it all starts again.
Some of the products include those sold by Amazon, Target, Fingerhut, and Bed, Bath and Beyond.
"It's great. We can't keep up. We never ever suspected how successful this would be," he said. "We love seeing people with smiles on their faces. It's great to provide a service that's definitely needed in town."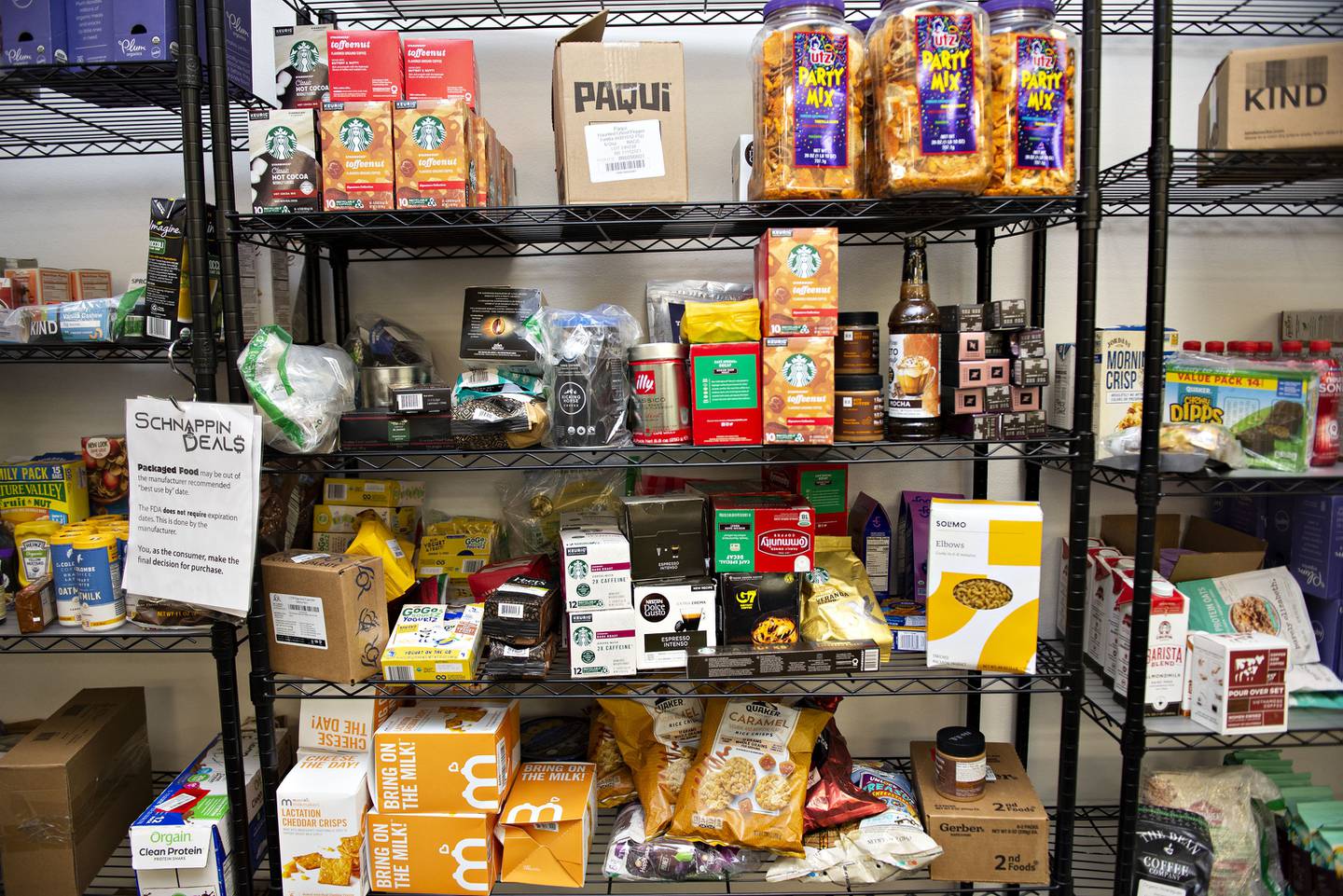 The two have been married for 20 years, and Angie said even though she was nervous about the endeavor at first, she knew it would work out.
"It's been so amazing every single day," Angie said. "Whatever he puts his mind to, it always comes to fruition. Just to see the happiness on his face, that he made this work, it's fantastic and heart-warming."
They strive to provide an upbeat and friendly atmosphere in the store as well as on social media, where they post videos and host live auctions for larger items.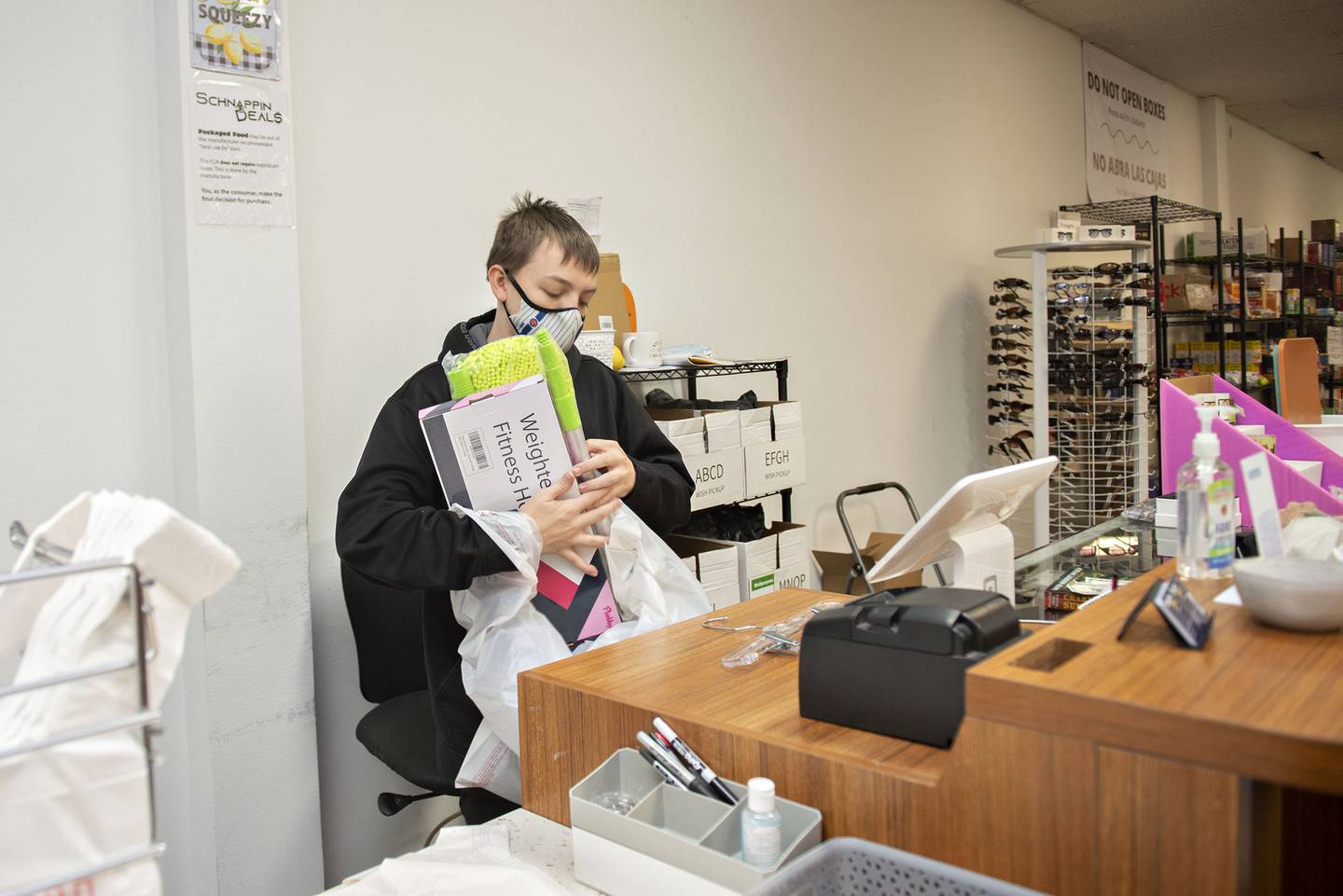 Angie said it's always rewarding when customers point out the deals they got such as finding $50 earbuds for $3 or a laptop for $7.
"You never know what's going to come in; it's an adventure every day," she said.
Schnappin Deals has been closed during the holidays but reopens Friday. Hours are 10 a.m. to 6 p.m. Find the shop on Facebook or call 815-246-2323 for more information.