DIXON — Rita Crundwell, a convicted embezzler and former Dixon comptroller, is under the supervision of a federal halfway house after her release from a medium-security facility in Pekin.
According to Bureau of Prisons inmate locator, the 69-year-old, who is ill and has sought compassionate release in the past, now is under the supervision of RRM Chicago. RRM stands for residential reentry management field office, and the Chicago office is located in Downers Grove.
Her projected release date still is Oct. 20, 2029.
Crundwell may be in a halfway house where inmates are prepared for release into the community or she may be home with family. Information about an inmate's placement in "direct home confinement or in a halfway house" is not considered public, according to a recording by Janet M. Purdue, the bureau's residential reentry manager in its Chicago office.
Dixon City Manager Danny Langloss and Mayor Li Arellano Jr. said in a news release Wednesday that she had been released from the Federal Correctional Center at Pekin that day, information Langloss obtained from officials there.
On Thursday, Langloss provided his reaction to the news: "It's a travesty of justice."
Others said they were appalled by the news of Crundwell's release from federal prison.
On Feb. 14, 2013, she was sentenced to 19 years 7 months for committing the biggest municipal fraud in U.S. history, stealing nearly $54 million from the city over 20 years to fund a lavish lifestyle raising champion quarterhorses while Dixon struggled to pay for infrastructure and other projects.
"She stole over $53 million, and it was premeditated," Langloss said, who was police chief for a decade. "There was no financial hardship; it was carefully calculated and fueled by greed and desire for fame."
She was buying steak dinners while city roads crumbled, he added.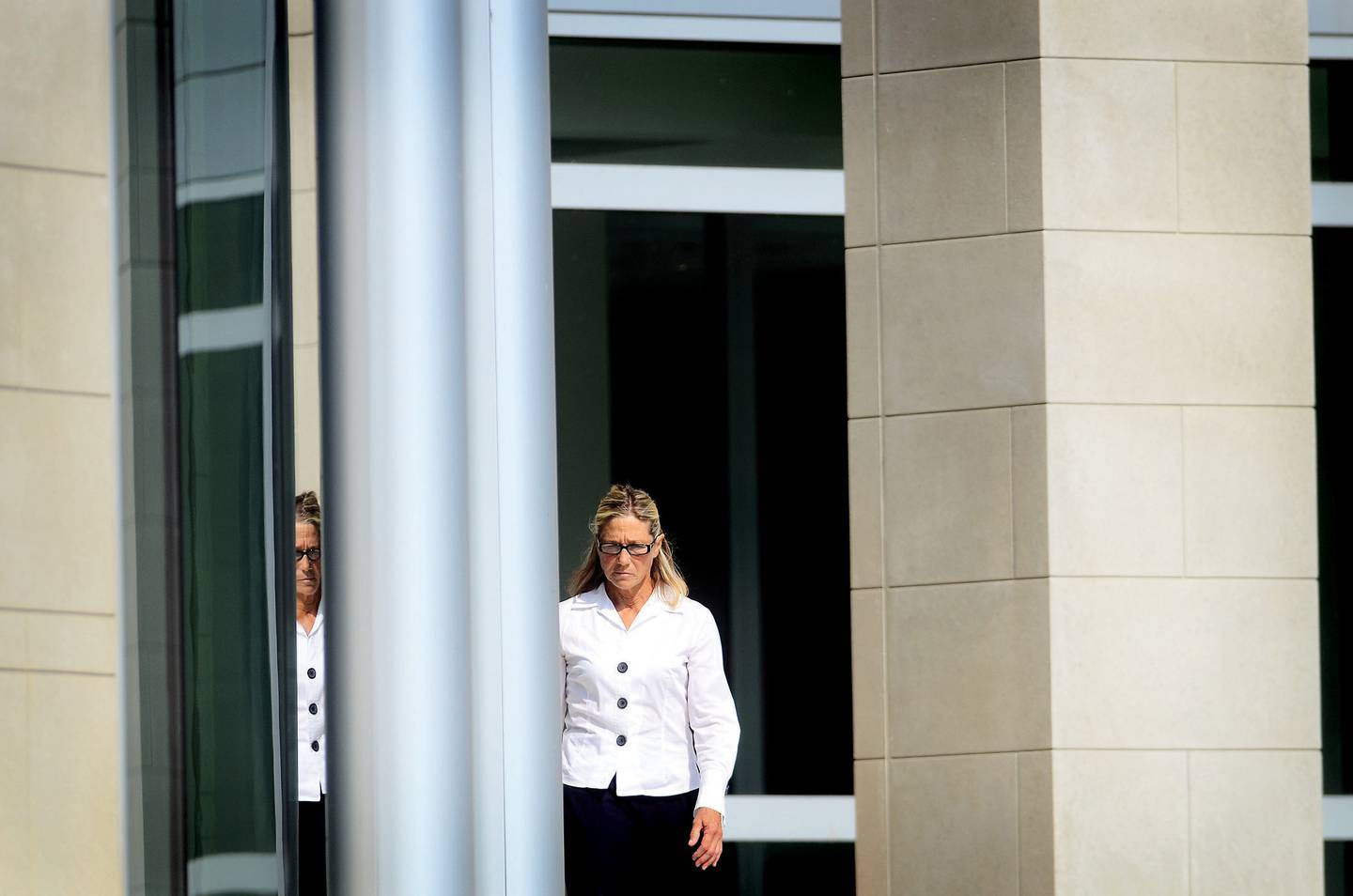 "The criminal justice system failed at a colossal level at this circumstance," Langloss said.
Crundwell sought compassionate release last year and told a federal judge she is ill and afraid of contracting COVID-19. Langloss sent a letter on behalf of the city to her warden strongly opposing early release.
She then withdrew her request and pursued administrative appeal procedures through the Bureau of Prisons.
The city received no victim notification of her release from Pekin. Langloss said they still haven't received any official notice.
Rumors have been circulating that Rita's coming home, and after hearing it from a credible source, Langloss called the prison and found out the news.
"I kept thinking 'are you kidding me?'" Langloss said. "It's unacceptable that we didn't have a voice in this decision."
City officials then issued a news release shortly before 9 p.m. Wednesday to inform the community.
"People are outraged, and they should be. We're outraged," Langloss said. "If this doesn't deserve a maximum prison sentence, then what does?"
Langloss is encouraging people to reach out to their state and federal lawmakers to oppose the release and how it was handled.
"It just feels like a slap in the face."
Arellano Jr. spoke about the shock of the news.
"They threw the book at her for important reasons," he said. "One was how destructive white-collar crime could prove to a community, and the other was the sense of injustice for the residents of Dixon. This undermines all of that."
It's going to take time to react, to process emotions born from old wounds for the community.
"Dixon has recovered very strongly, and this is not going to slow us down," Arellano said. "We will continue to make Dixon excellent, and ultimately, she doesn't have any control or influence here."
The city changed its form of government from commissioner to city manager, added several layers of checks and balances to make sure it wouldn't happen again and worked for years to regain the trust of residents. Economic development and infrastructure improvements have been key goals, of which the city has seen much success.
When U.S. District Judge Philip Reinhard imposed his sentence, he said Crundwell showed "greater passion for the welfare of her horses than the people of Dixon who she represented."
City Councilman Chris Bishop said this time, "the federal government has disappointed and let down the citizens of Dixon by showing more compassion for Rita than the community she has hurt."
"The citizens of Dixon did not request punishment beyond what the federal government deemed fair and fitting at the time of the sentencing, but only that the federal government would see it through. This did not occur," Bishop said. "We will take on this blow as we stand up straight, with our chins up and our eyes towards the future."
Crundwell, 68, pleaded guilty to wire fraud for embezzling money from the city of Dixon from 1991 until her arrest in April 2012.
She siphoned city funds in a secret bank account to pay for properties, vacations, luxury cars and a horse-breeding operation that became nationally renowned.
Former City Clerk Kathe Swanson discovered the fraudulent account, titled Reserve Sewer Capital Development Account, in October 2011 when Crundwell was on vacation. She and former late Mayor Jim Burke then had to keep quiet for 6 months while the FBI investigated and made the arrest. Swanson has been lauded as a hero for blowing the whistle on the crime.
It has become a textbook case, changed the way multiple governments oversee their books, and is the subject of at least one documentary, "All the Queen's Horses."
In April 2020, Crundwell wrote a seven-page letter to Reinhard detailing her deteriorating health conditions, her status as a model, minimum-security prisoner – which already had shaved 5 months off her sentence – that she had learned new skills (she was a seamstress in Waseca, her first lockup, for 4 years and worked in the kitchen in Pekin for 2) and that she can live with her brother, Richard Humphrey, in Dixon.
"I will be very low-keyed. I am going to do everything possible to make up for my mistakes. I have taken responsibility for my actions since the first day.
"I will do anything in my power to repay the citizens of Dixon for my crime," she wrote.