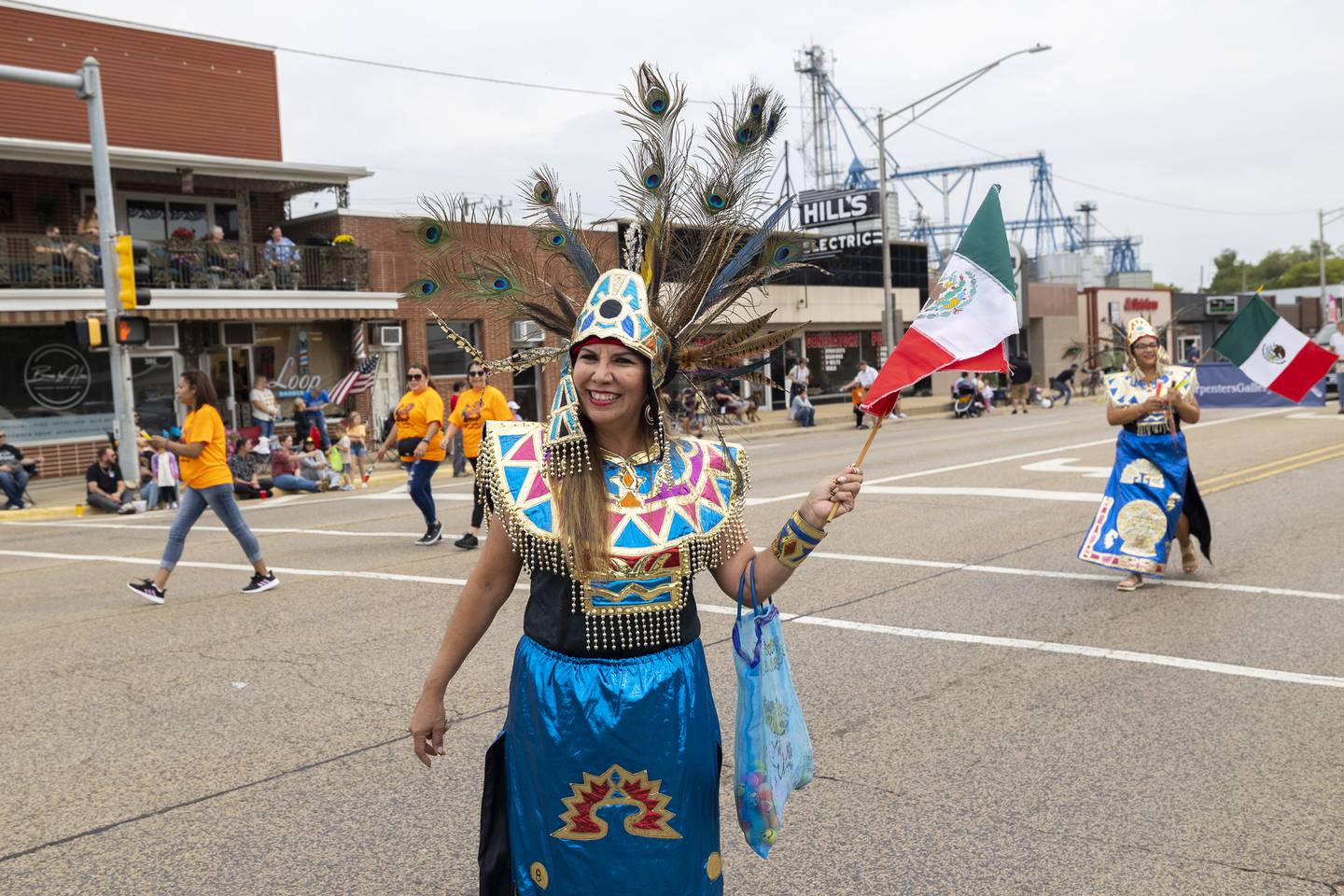 The annual Sauk Valley Fiesta Days parade is literally a feast for the eyes, ears and nose.
Let's talk tacos. I'm going to a take a bit of a dive (not a particularly difficult or harrowing one) when I say Mexican food is likely in a prize fight with Italian for favorite cuisine by many people, and most definitively us of the Sauk Valley. The streets of the Twin Cities were paved with queso Saturday as vendors set up their tents and grills and offered favorites such as tostadas, tacos and burritos loaded with the many succulent meats, sauces and cheeses that cause the salivary glands to go full Defcon 1.
The smells of charcoal and tangy onions alone remind you why God made noses.
Sights ranging from ancestral to alarming were most notable. Several groups were dressed in native garb paying tribute to their roots. Donned in Aztec fashion, marchers visited with people along the route, and vaqueros, or Mexican cowboys, sat high atop their steeds draped in the colors of the country.
Frightening figures from two local haunted houses also made their presence known with ghastly masks and intimidating weapons of mini destruction. Some even stopped along the route to high-five young people. Terrifying!
What both of these groups had in common were bright colors, pride in themselves and a sense of community.
Of course, any parade worth laying a blanket out to save a spot is nothing without music and, most importantly, marching bands. Rock Falls, Sterling and Polo schools all played through the route, and traditional music emanated from the many floats and trucks that snaked through the streets. Low riders growled with V8s, and the laughs and chattering from friends and family created a constant hum along the route.
I've covered my fair share of parades, and between us, it certainly loses its luster when one no longer sees it through the unfettered eyes of a child. But old dogs can learn new tricks, and perhaps I've too often overlooked the details, meaning and reasons behind the classic parade. It's a showcase of what a community has, has to offer and is proud about.
Follow me on Instagram @svmphotogs or email me at apaschal@shawmedia.com.