Think of this week's 5 Things To Do in the Sauk Valley as a sampler. A little bit of this, a little bit of that. Did St. Patrick's Day whet your appetite for some more Irish tunes? Got that covered. Or would you rather wet your whistle while shopping in downtown Sterling? Can do that too. Want more? There will be a Mennonite sing, a panel discussion on agriculture and a chance to find some vintage treasures.
1 Sounds of Ireland. The Steam Quartet will perform traditional music from the international acoustic scene in a Rendezvous Arts performance 5:30 p.m. Thursday, March 23, at Dixon Stage Left, 306 W First St, Dixon. Members are Katie Grennan on fiddle, John Williams on accordion, Steve Morrow on bodhran and Jeff Lindblade on guitar. Print-block visual artist Benjamin Calvert will be creating an original work during the performance. Tickets are $30.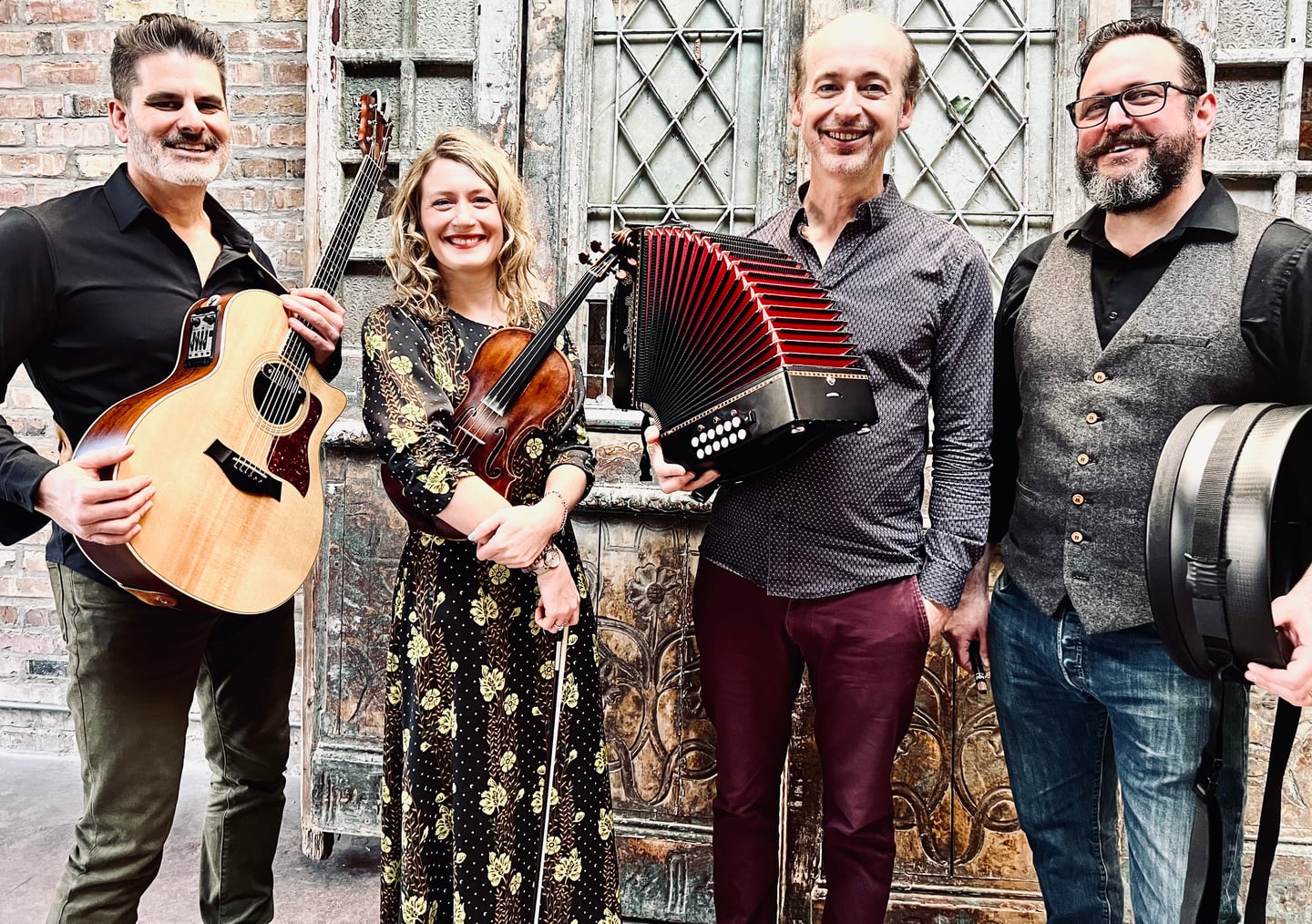 2 Downtown shopping. Sterling Main Street's spring Sip and Shop will be 5 p.m. Thursday, March 23, in downtown Sterling. The evening begins at the Sterling Main Street office in the Sanborn Building at 15 East Third St., where shoppers can pick up sampling glass and tickets, tasting guide to participating locations and other goodies. There will be appetizers and door prizes at Champs Banquet Room at 7:45. Sipping tickets are $30 (must be 21), designated drivers are $10.
3 Treasures from the past. Antique Show and Vintage Market will be 9 a.m. to 5 p.m. Saturday March 25 and 10 a.m. to 30 p.m., Sunday, March 26, at Blackhawk Center, 1101 W. Jefferson St., Oregon. More than 40 dealers on hand. Appraisal service is available. Admission $6.
4 Future of agriculture. "Farm Life, Feeding the World and Future Farmers" is a Whiteside Forum panel discussion that begins at 2 p.m. Sunday, March 26 at Odell Public Library, 307 S. Madison St., Morrison. Panelists are Sauk Valley Community College agriculture professors Kevin Larsen and Michael Selover, dairy farmer Ron Lawfer, Whiteside County Farm Bureau President Don Temple, United States Department of Agriculture's Rachel Eissens, 2 p.m. Sunday, March 26.
5 Voices raised in song. An a cappella singing will be 4 p.m. Saturday, March 25, at the auditorium of Loveland Community House, 513 W. Second St., Dixon. Event conducted by Little Prairie Mennonite Church is free.
Do you have information on an upcoming event or attraction? Be sure to let us know about it. Please submit information including photos for Shaw Local News Network's weekly calendars to https://www.shawlocal.com/sauk-valley/forms/press-releases/. Include a contact person and phone number.