DIXON – There's no doubt about it: Cuisine from south of the border is popular north of the border.
Americans love their Mexican food, and you can find it pretty much anywhere you go. Fortunately, Sauk Valley residents don't need to travel far to find it – just head to downtown Dixon and look for a surprised-looking salamander.
When Juana Ayala came to Dixon from Mexico City 20 years ago, she not only brought her family, she also brought family recipes, a passion for cooking, and a good eye for picking the right spot to open a restaurant.
Ayala, who owns Salamandra at 105 W. First St. with her daughter, Kora Bajrami, draws her ideas for the menu from many places, from the home she came from to the place she now calls home.
She has extended family from all over Mexico, and they have inspired her to come up with a wide variety of dishes — enchiladas, sincronizadas, burritos, alhambre and cascaritas, to name just a few — and bring them to American taste buds.
"We are from Mexico City, and there are many different states that have different foods, and we have food from different states here," Ayala said.
She and her family — three generations help out at the restaurant — have come to appreciate the community and its willingness to accept "something different" in the local food landscape.
She owned a restaurant in Mexico City for seven years before coming to Dixon, and when she saw an empty downtown storefront — many were empty at the time, Ayala said — she decided to get back into business again.
Salamandra opened in May 2002.
"This is a very close-knit community, so when we first came to Dixon we were worried about what they might think with us not being local," Bajrami said. "It took a little time for people to notice and go, 'This is not bad, and we like the food.'"
As for the name Salamandra, the little critter in the logo with the pop-eyed peeper was inspired by the women in Ayala's family, who have large eyes — "like a salamander," Bajrami said.
The restaurant carries the theme inside, too, with salamander-inspired decor sharing space with family pictures.
On the menu are the staples, such as burritos, tacos and enchiladas, but other dishes, such as allambre — chopped steak cubes, bacon, onion and bell peppers topped with chihuahua cheese – and sincronizadas — chihuahua cheese and a choice of chicken, beef, steak or chorizo between two flour tortillas — also are top sellers.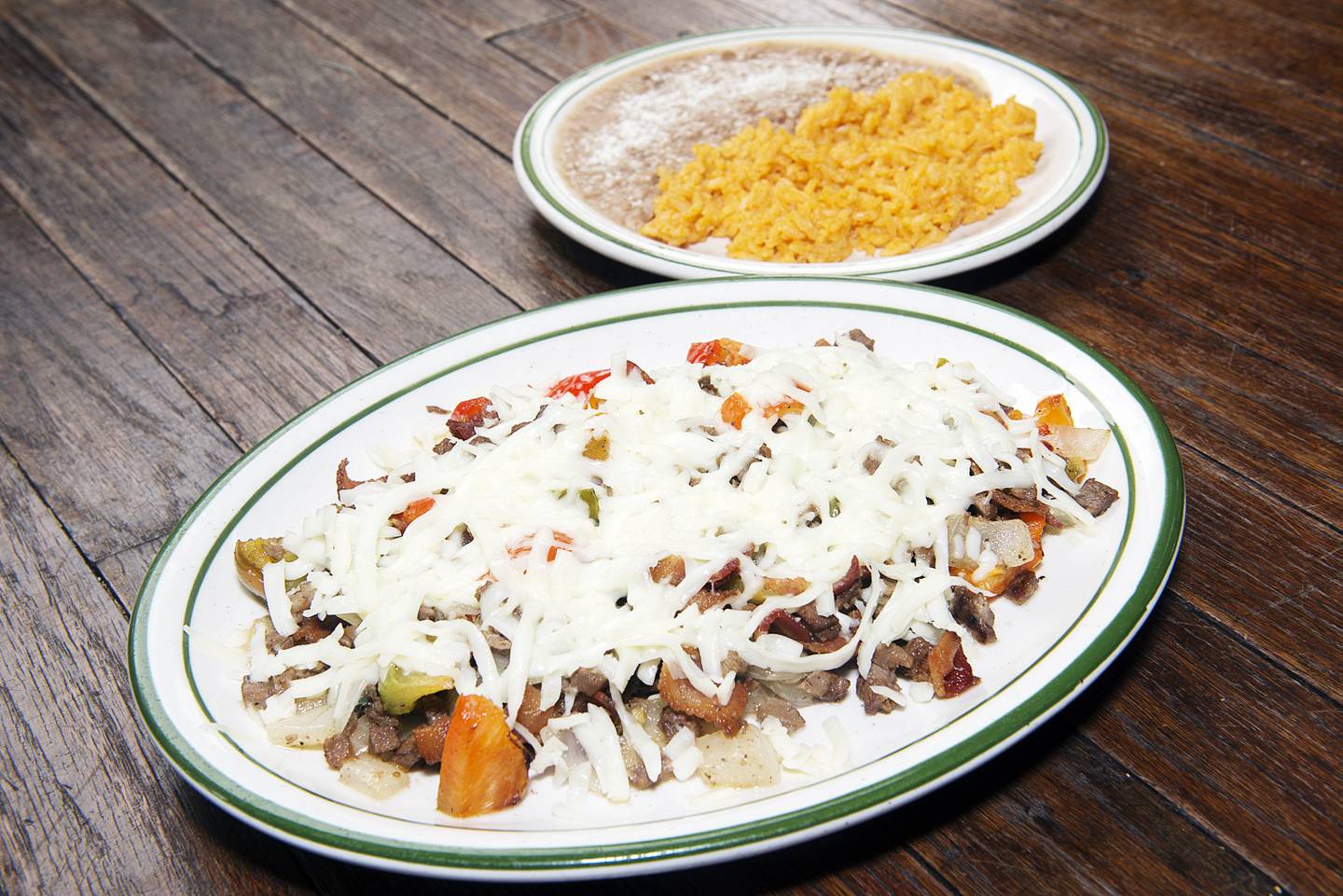 A recent addition to the menu, the quesabirria, also has taken off. The taco-like food has cheese and stewed meat inside.
Vegan and vegetarian options also are available.
When it comes to salsa, variety really is the spice of life. Ayala can make about 40 different types for a any meal, and also sells containers to go.
The family has kept the restaurant a well-oiled machine keeping the menu fresh and the customers happy.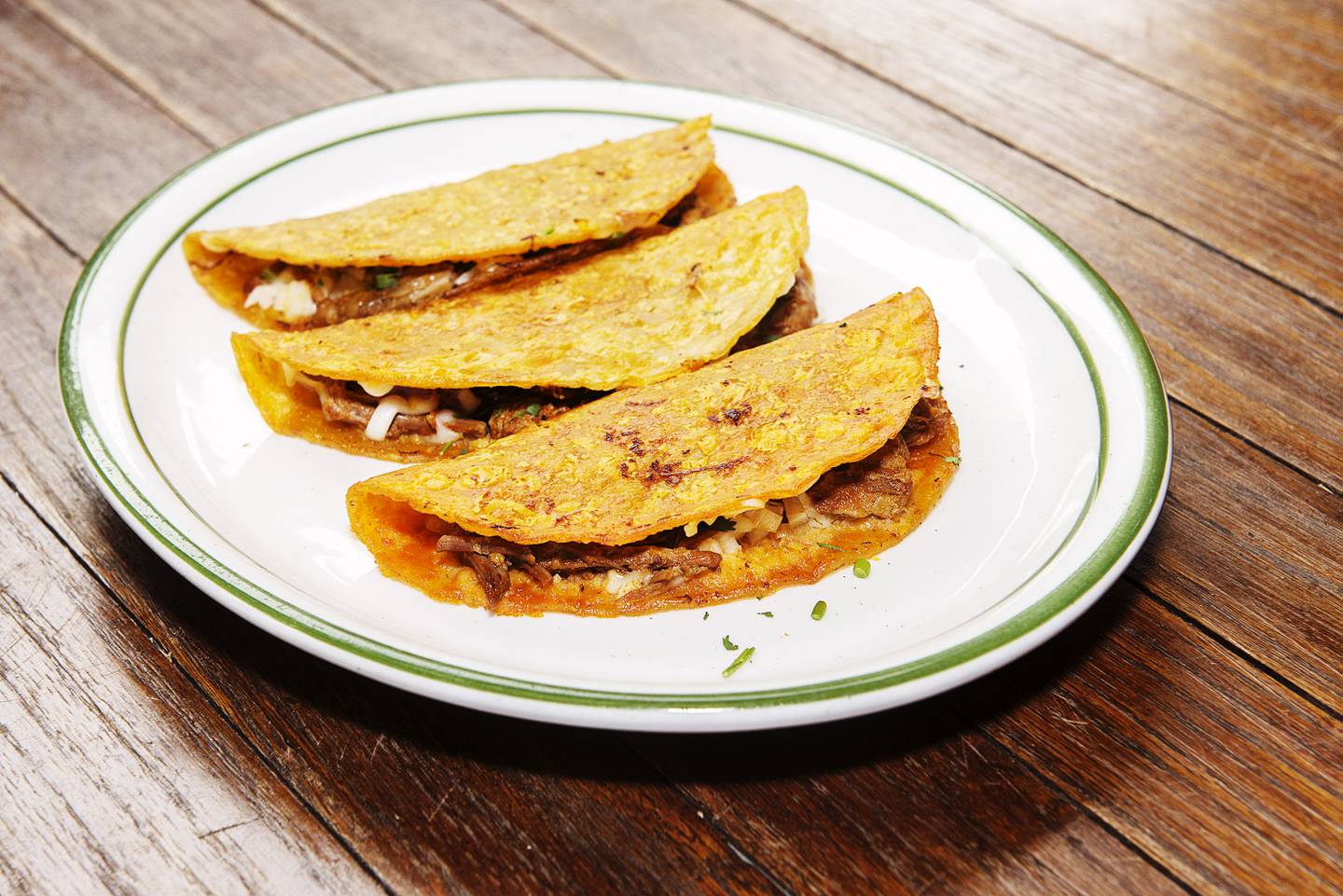 "She loves to be able to see people who are enjoying her food and leaving satisfied," Bajrami said. "I like the connection I can make with people. I like to see how their families are, how their kids are and how everyone's doing — especially after COVID, seeing the older people that they were healthy and made it through the difficult time. I like spending time with them and enjoy hearing their stories and memories."
Having her family close by also is a plus for Ayala.
"Twenty years doesn't seem like a long time, but three generations are working here, my daughters and my grandkids," Ayala said. "I have 10 grandkids, and of the 10, six are working in the restaurant, or were working.
"My family keeps me up all of the time," she added. "I hope someday one of my kids will keep the restaurant going."
Salamandra is open from 11 a.m. to 8 p.m. Wednesday through Saturday. Lunch specials are served from 11 a.m. to 2 p.m.
Find it on Facebook, or call 815-285-0874 for more information.