Dixon Municipal Airport and Erie Airpark were among only six statewide to be singled out as Illinois Department of Transportation 2022 airports of the year Tuesday at the Illinois Public Airports Association Fall Conference in Galena.
Dixon's Charles R. Walgreen Field, at 1650 Franklin Grove Road, won the category of General Aviation Airport of the Year, with a runway fewer than 5,000 feet.
The airport, FAA identifier C73, was established one mile east of Dixon in April 1940. It has two runways; its longest is a 3,899-foot paved runway.
It is managed by Jim Canterbury.
Erie Airpark, 8689 Star Road, was named Private Airport of the Year. Since 1999, it's been owned by Jim Robinson and his wife of 56 years, Su. It is home base for the Illowa Sport Flyers Club.
Jim Robinson, a light sports pilot and former flying instructor, was surprised and delighted by the recognition, he said Wednesday.
"We take a lot of pride in our property," Robinson said, adding that the airpark has all kinds of activities – picnics, bonfires, and the club meeting and events, to name a few.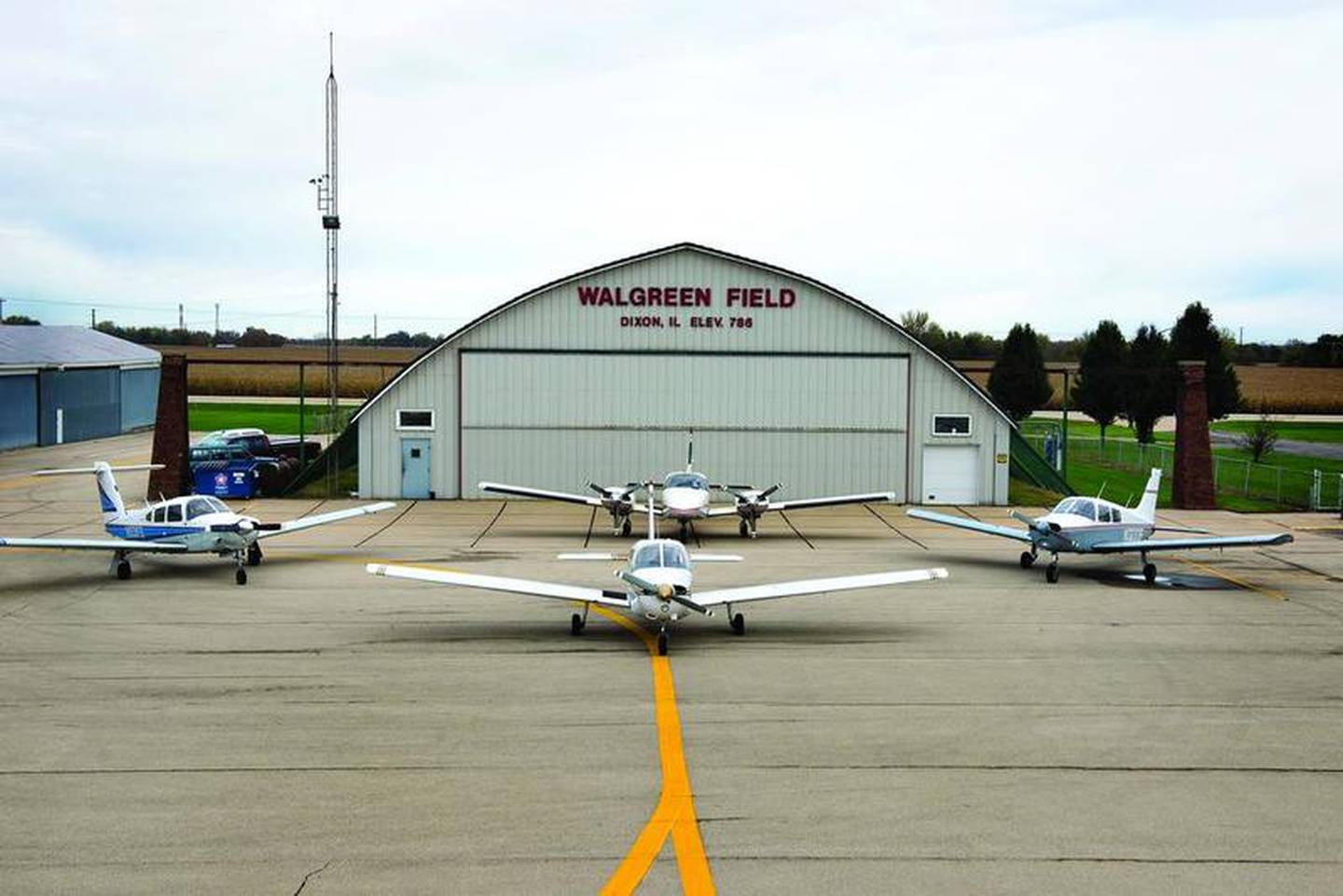 "It's not just a place to park your plane. We really encourage the guys to be flying. We've been busy since the day we bought it. We just love the adventure.
"We're very active, and that activity is what state likes to see."
The airpark, FFA identifier 3H5, has 30 hangars, only two of which are empty at the moment, and a 2,300-foot grass runway strip.
It's the camaraderie, though, that makes the public-use park so special, Robinson said.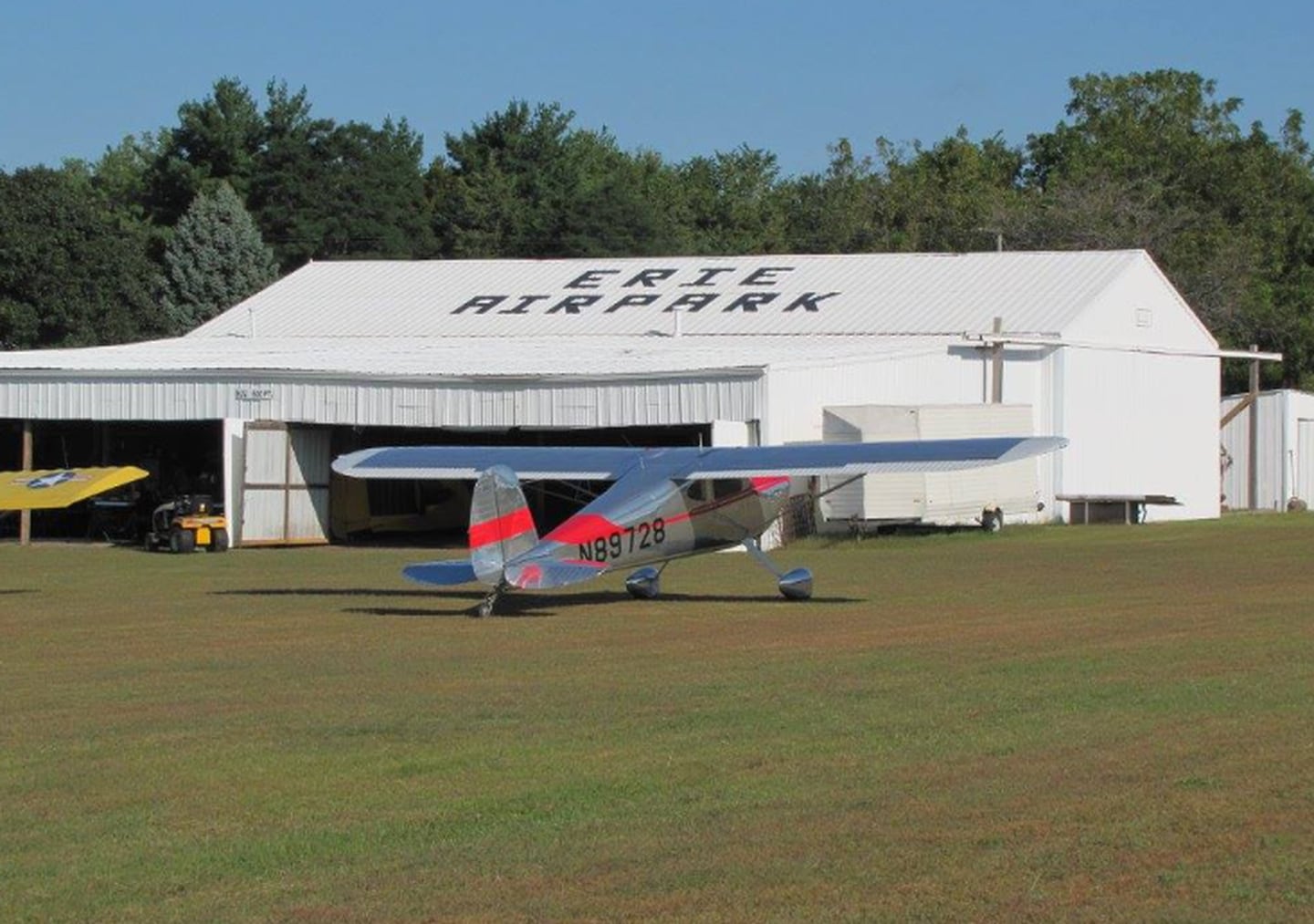 Find Erie Airpark or Jim Robinson on Facebook to learn more.
Winners were chosen based in the facility's accomplishments, including an outstanding partnership with IDOT and a strong commitment to customer safety and satisfaction, IDOT said in a news release Tuesday announcing the awards.
Cooperation and coordination with the state, safety records, maintenance of the facility, and promotion of aviation and educational events were factors considered.
"Aviation is vital to our state's economy and a pillar of our multimodal system that makes us the North American transportation hub we are today," Illinois Transportation Secretary Omer Osman said in the release.
"Our aviation partners support a variety of industries and make numerous contributions to enhance the quality of life in Illinois. We present these awards as tokens of recognition and gratitude for their efforts."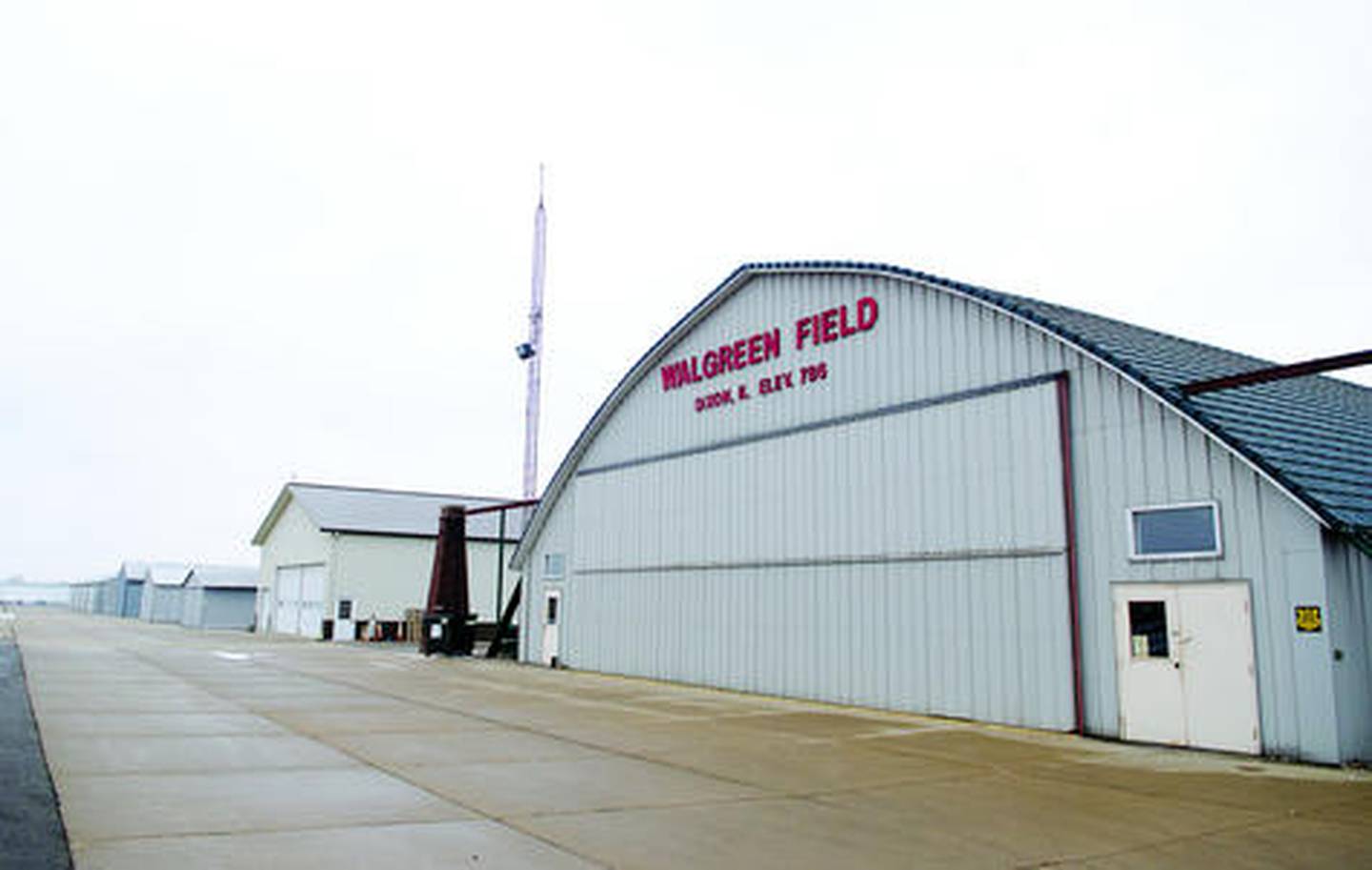 The other recipients were the Central Illinois Regional Airport in Bloomington-Normal, Primary Airport of the Year; DuPage Airport in West Chicago, Reliever Airport of the Year; Greater Kankakee Airport, General Aviation Airport of the Year (runway greater than 5,000 feet); and AbbVie Heliport in North Chicago,Heliport of the Year.
Illinois is home to 100 public-use airports and heliports, with nearly 3,000 aircraft registered with the Federal Aviation Administration.
The system of airports supports more than 492,000 jobs, with a combined payroll of $21.9 billion and a total economic impact of $95.4 billion. Across the state, there are more than 700 aviation facilities, including heliports, balloon, glider and ultra-light landing facilities, and grass landing strips, the release said.