NELSON – The parents of a 3-year-old Nelson girl who died as a result of a stroke caused by a mass of undigested hair lodged in her stomach were arrested Monday morning on child endangerment charges.
Dana and Frank "Joe" Sauer, 31 and 50, were indicted Friday on the charge of endangering the life or health of a child, which carries 2 to 10 years in prison or probation.
Each is free on a $10,000 recognizance bond, and they have preliminary hearings July 14. They were arrested at the Lee County Courthouse, where they were appearing on another matter, State's Attorney Charley Boonstra said.
The Sauers' daughter, Tamsin Sauer, died March 26 from a stroke brought on by dehydration and malnutrition that was caused by the trichobezoar, Whiteside County Coroner Joe McDonald has said, citing the final autopsy report.
"Environmental neglect" was the other significant condition contributing to the child's death, the report said.
The Sauers, who lived in Nelson with nine of their minor children, were the subject of numerous Department of Children and Family Services investigations over the past approximately 4 1/2 years for a number of allegations that included "environmental neglect," according to records obtained in response to a Freedom of Information Act request.
Each of the investigations by the state agency resulted in the accusations being declared unfounded, records show.
From Jan. 22, 2018, until nine day's after Tamsin's death, DCFS received and investigated accusations that one or more of the children were being inadequately supervised, locked up and left home alone; that the environment in which they lived caused a "substantial risk of physical injury" and/or was "injurious to their health and welfare;" that they did not have enough to eat and were not getting proper medical care.
After making two dozen visits either to the home in the 100 block of East Bassett Street, or to the children's schools or relatives' homes as part of 10 investigations, six DCFS investigators concluded that each allegation was "unfounded," according to DCFS records and agency spokesman William McCaffrey.
The identity of who made the reports is not a matter of public record.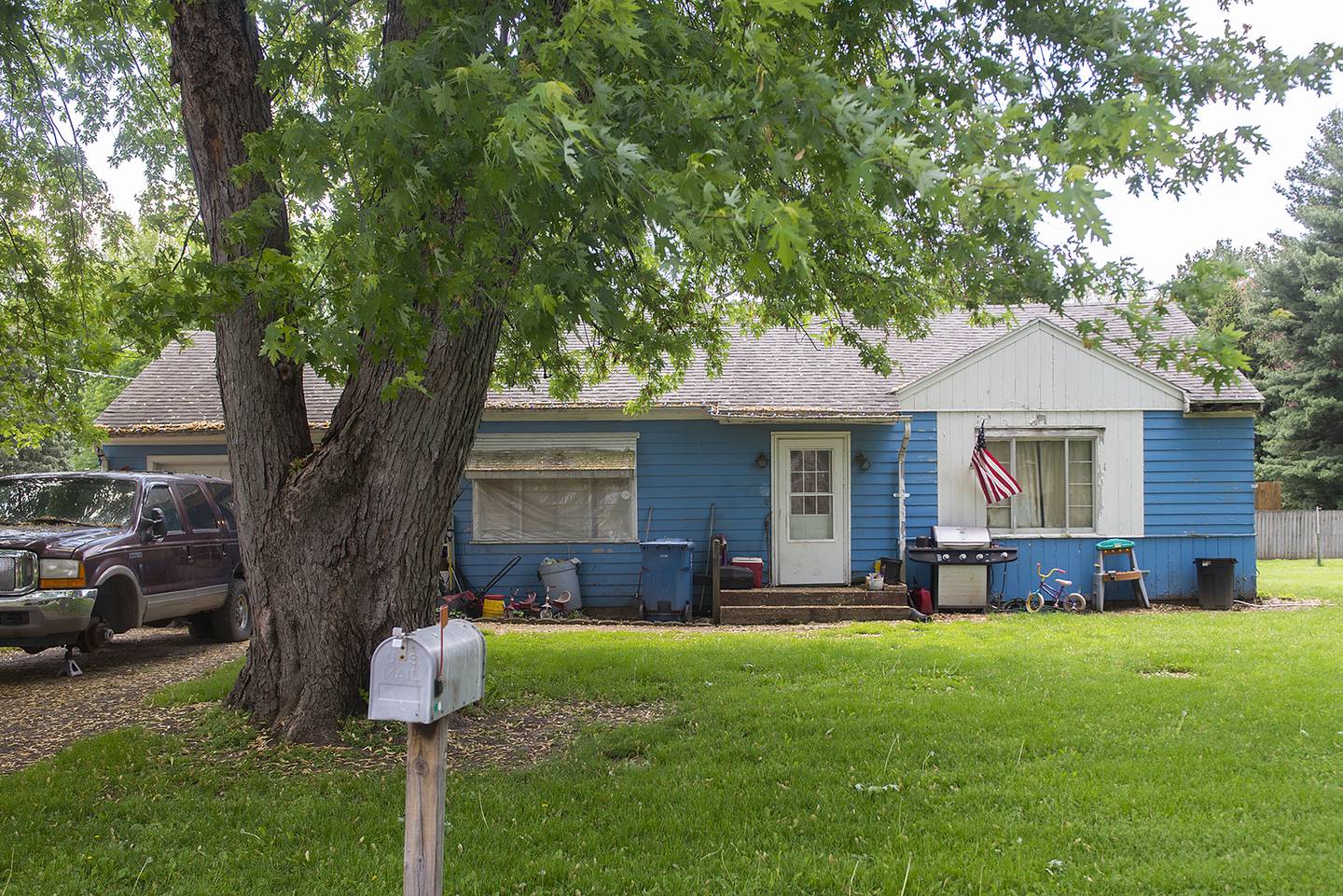 Emergency responders received a 9-1-1 call from the Sauers' home around 1:30 a.m. that Saturday. Tamsin, who was unresponsive, was taken to CGH Medical Center in Sterling, where she was pronounced dead about an hour later.
In an interview conducted before he was indicted, Frank Sauer acknowledged that Tamsin had been chewing on her hair, and pulling it out and eating it, but said she showed no symptoms of pain or distress.
Sauer said that, in an unrelated visit the week before her death, he told a doctor about the girl's hair chewing and was told "it was just a phase." Sauer's assertion was unable to be verified because of medical privacy laws.
Frank Sauer also denied any neglect and said, "There was plenty of food in the house." Between him, his wife and the two or three other adults who lived in the home, someone always was there to supervise the children, he said.
According to state law, "a person commits endangering the life or health of a child when he or she knowingly ... causes or permits the life or health of a child under the age of 18 to be endangered; or ... causes or permits a child to be placed in circumstances that endanger the child's life or health."
The charge is a misdemeanor, but rises to a felony if prosecutors allege the child's death was related to the neglect.
According to DCFS, "environmental neglect" exists if "the child's person, clothing, or living conditions are unsanitary to the point that the child's health may be impaired."
DCFS investigators are advised to pay special attention to "the child's physical condition and the living conditions in the home in order to determine whether the report constitutes an allegation of harm, and to take into account the child's age (those 6 and younger are more likely to be harmed); developmental stage; physical condition; and mental abilities."
Tamsin's five siblings are in DCFS custody, while her half-sisters, who were Dana's girls, and another half-sister, who is Frank's daughter and who stayed at the home sometimes, are with their father and mother, McCaffrey said.