Notices about public campaign appearances in the Sauk Valley should be sent to news@saukvalley.com. The news and notes will run periodically during the election season.
State treasurer
State Rep. Tom Demmer of Dixon (Illinois House 90) and Patrice McDermand of Lake Bluff are on the Republican primary ballot of June 28 for the office of state treasurer.
The incumbent is Democrat Michael W. Frerichs of Champaign, who is running unopposed in the primary.
Demmer is the deputy minority leader in the House and serves on the committees focused on health care, cybersecurity and budget issues. Before being elected to the statehouse in 2012, he served on the Lee County Board and was the director of innovation and strategy at KSB Hospital.
"With the support of thousands of citizens across Illinois, we filed petitions today to elect a proven fiscal watchdog as our next treasurer so we can take back Illinois," Demmer said in a news release on the day of his filing.
He wants to consolidate the constitutional offices of treasurer and comptroller and has filed legislation to that effect.
According to Capitol News Illinois, McDermand is part of a slate of candidates associated with We Are the People Illinois. The group has called for investigations into unfounded claims of voter fraud in the 2020 elections.
Before filing commenced, Demmer's campaign was coordinating with five other Republicans under the Fighting for Illinois banner. Aurora Mayor Richard Irvin is at the top of the slate as a gubernatorial candidate. The others are state Rep. Avery Bourne for lieutenant governor, John Milhiser for secretary of state, Shannon Teresi for comptroller and Steve Kim for attorney general.
Early win
State Rep. Andrew Chesney of Freeport (Illinois House 89) is running unopposed for Illinois Senate 45 Republican primary.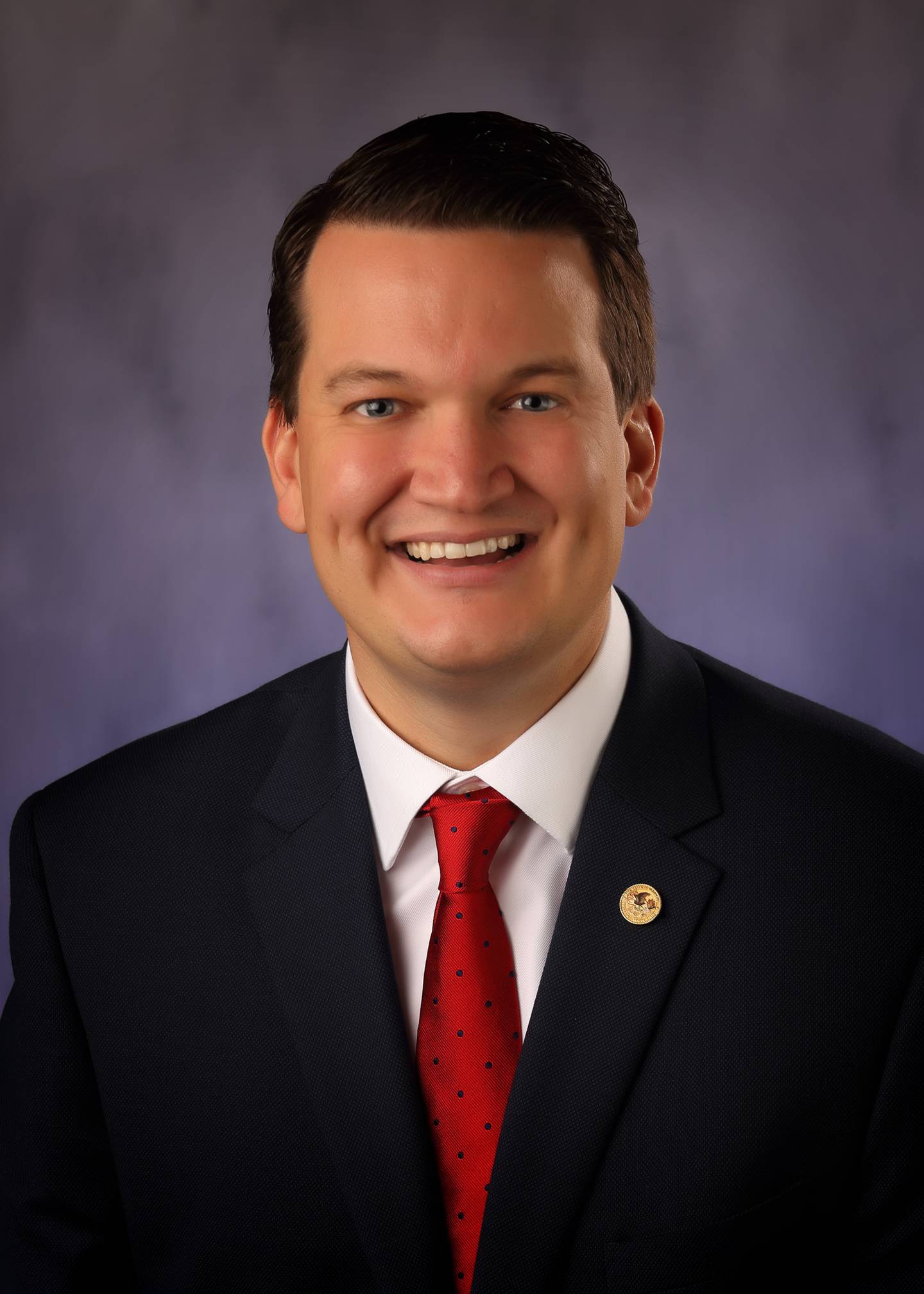 The 45th district cuts across seven counties and includes Carroll and parts of Ogle.
"I want to thank all of the people who helped make my nomination possible," Chesney said in a news release. "Of course, none of this would be possible without the support and encouragement of my friend and mentor State Senator Brian Stewart. I also want to thank those who passed my petitions and got the word out about my candidacy."
Stewart, the current office-holder, previously announced his intention not to run for reelection.
No Democrats filed for the primary.
Appearances
Brad Fritts, Republican candidate for Illinois House 74. 8:30 a.m. March 26, Twin City Conservatives, A's Kitchen.