STERLING – The offer of a rent-free period to get established is filling Northland Mall nearly to capacity, with the latest new businesses to take advantage including a family-friendly arcade, an urban streetware clothing store and a beauty supply shop.
Pending, but not yet ready to be announced, is a large business for the west end anchor spot once home to Bergner's, Lydia Chernitsky-Hamd, leasing director with mall owner Tennessee-based Brookwood Capital Advisors, said Tuesday.
Brookwood's business model is to offer new tenants 6 months of free rent, in this case with the rent paid by existing businesses, including Dunham's Sports, Planet Fitness, Maurices, Claire's and Bath & Body Works, which covers Brookwood's expenses. The company bought the mall in late January for $1.7 million.
Once they get their feet under them, new businesses will start paying rent; if they don't get their footing, they can pack up and pull out with no consequences.
It seems to be the magic formula. In a little more than a month, Brookwood obtained signed leases for a dozen businesses at 2900 E. Lincolnway.
"We were very surprised by how strong the Sterling response has been," Chernitsky-Hamd said.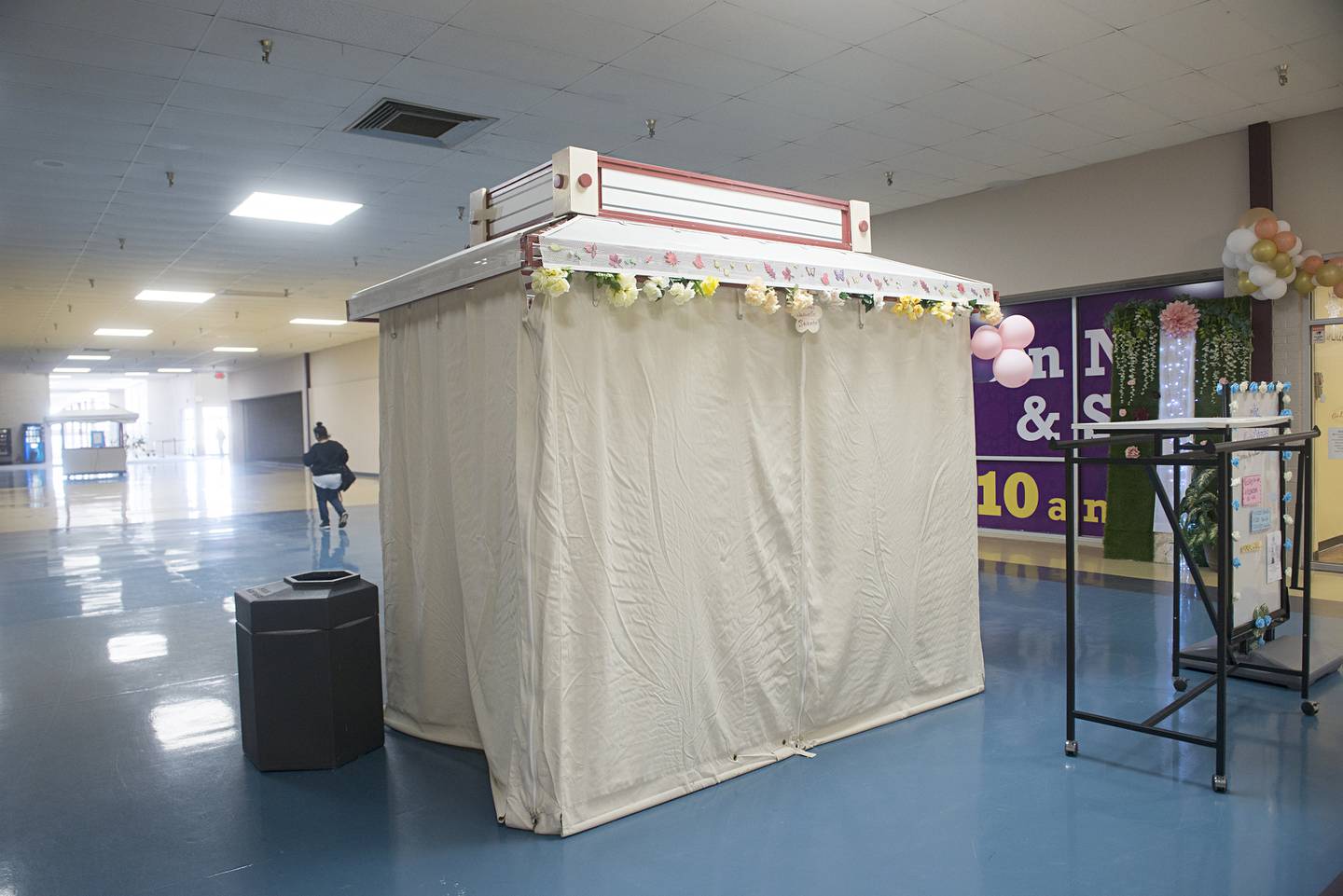 Brookwood has two of four kiosks left (one was taken by The Beauty Counter, the other by Queen Danielle Sweets), one small storefront and the 60,000-square-foot Bergner's locale to fill – and then the mall will be back to full capacity, she said.
Those who want to install vending machines, as well as food trucks and other outdoor vendors, also are welcome, but they must contact Brookwood and sign month-to-month leases, Chernitsky-Hamd said.
"We love having food trucks come out. We're super, super open to all that stuff," she said. "If you had a deal with the former owner, just check in with us."
The company also wants to see the mall bustling with all kinds of events and activities, so all ideas will be considered. The annual carnival also will be making a return, she said.
Those interested can message the manager on Northland Mall's Facebook page, or contact Chernitsky-Hamds at lydia@broookwoodcapitaladv.com.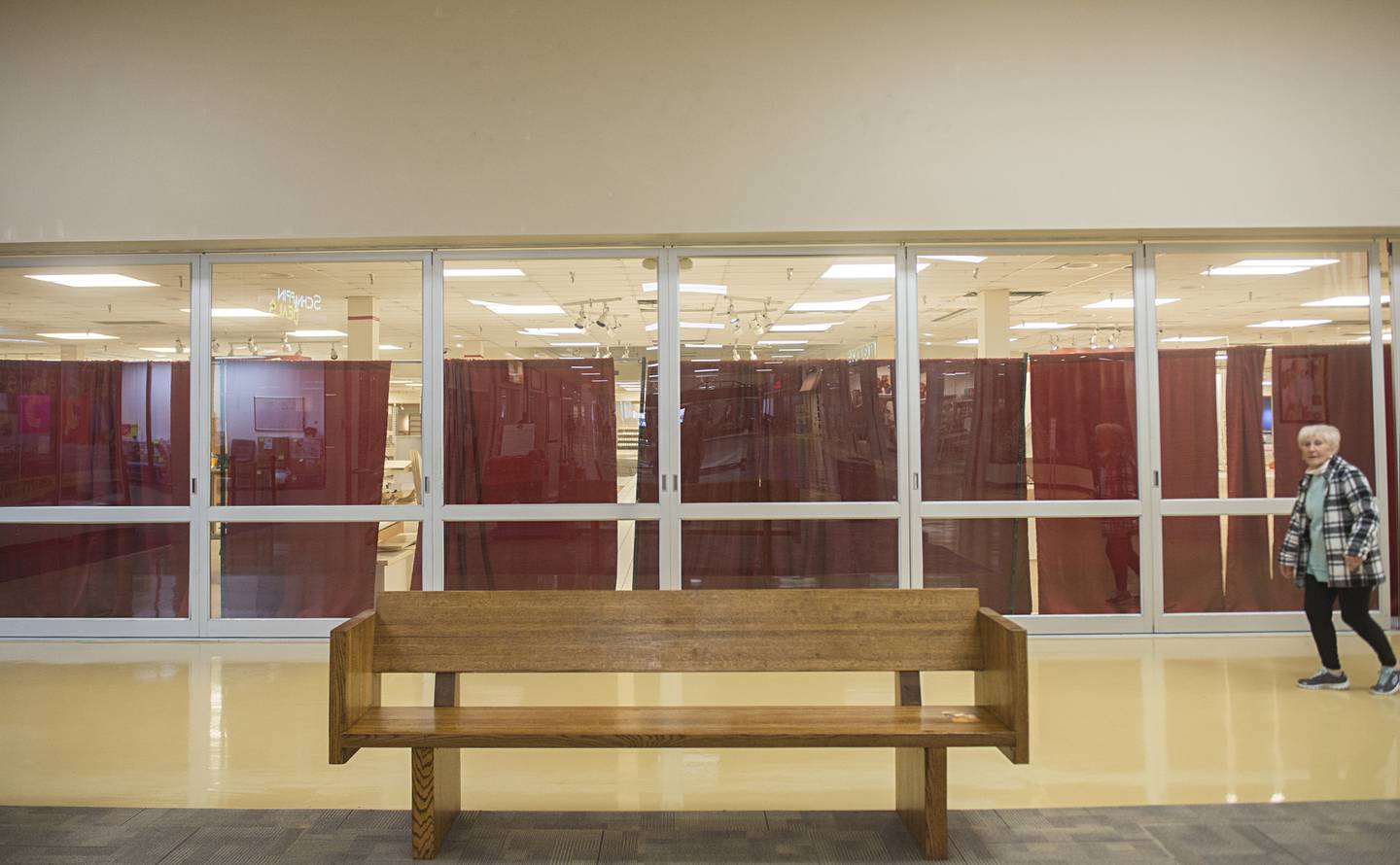 The next batch of new businesses to sign leases are:
Bugsy's Arcade and Gaming
https://www.facebook.com/BugsysArcade/
815 419-4635
Named after owners Jennifer and Frank Montantes' 9-month-old French bulldog/Boston terrier mix, Bugsy's Arcade and Gaming is going in the former Kopper Kettle restaurant spot, right by Northland's main entrance.
There will be classic arcade games for all ages, such as Pac Man, pinball, skee ball and crane machines, and also virtual reality offerings. Vintage games are hard to come by, but they're looking.
Gaming machines for those 21 and older and a full bar also will be available.
Bugsy's was granted a liquor license at Tuesday's City Council meeting, where they were praised for their willingness to craft a business plan that emphasized the arcade aspect over the bar and slot machines.
The 21 and older space will be "a very small footprint – 80% to 85% is arcade space" – and it will be in its own "private and exclusive" room, Jennifer said, adding that she's looking forward to seeing children running around the arcade, too.
Demolition began Monday in the 2,300-square-foot space, which they hope to have open by the beginning of May.
"It is a complete teardown and rebuild," Jennifer said, adding that the kitchen is being demolished because the arcade will serve only preprepared food, such as pizza, hot dogs and pretzels, slushies and maybe ice cream.
The Montanteses of Amboy own the business with Jennifer's stepmother, Anna Morrison. They also own Sublette Saloon Inc. in Sublette with her father, Dale Morrison.
As the parents of four kids, and also as owners and operators of a bar, she and Frank are very aware that some folks might not like the mixture of arcade and slots, but "we're just trying to serve the entire community."
"We are just really excited about having this place that your family can come to," she said. "We're trying to cater to everybody, so when the whole family comes, there is something for everyone."
As in Sublette, the Montanteses plan to be active members of the community, sponsoring school athletic activities and fundraisers, and joining the Chamber of Commerce and other civic groups, said Jennifer, who is the Sublette Business Association secretary.
They've made lifelong friends by being business owners in Sublette, and they expect the same to be true in Sterling, she said.
"We're really looking forward to the people we're going to meet."
Elevated Beauty Supply
Facebook page and phone number are is in the works
Nikki Carr is a firm believer in the spiritual and emotional benefits of looking, and feeling, your best, and that's what her first ever business venture, Elevated Beauty Supply, will be all about.
It's opening in mid April or early May in the spot next to Planet Fitness that, appropriately enough, once housed a nail salon.
Her specialty will be eyelashes, wigs and hair extensions, with a special emphasis on women with cancer, alopecia and other hair-loss issues. She will coach her customers on how best to wear them and how best to care for them, while providing a safe space for them to ask questions and be pampered.
Cosmetics and makeovers also will be available, along with accessories and a few clothes, and, not to leave them out, "a few things for men and their beards," Carr said.
She knows her stuff.
"I have 20 years dealing with beauty; it's always been a fascination of mine," said Carr, who works for a beauty supply outlet in the Quad Cities.
It's also a passion of hers to use beauty to help heal pain.
"I just have a vision. I love the spiritual experience I have with people."
4ever Paid
https://www.facebook.com/4EPaid/
Streetware for ballers – that's the look that will be available at 4ever Paid.
It's moving into the spot next to Claire's that's now occupied by Caro Litza's, which is moving into a bigger spot in the former CJ Banks location across the hall.
4ever Paid will feature urban classic sweatsuits, Ts, street jeans, shoes and boots such asNike, Uggs, and Jordans, boots, belts, bags and other accessories. The clothing mostly will be masculine, but unisex and some women's clothes also will be sold.
Owners Kyana Fuller, Zachary Bookwalter, and Jakob Michael are shooting for an opening at the end of March or beginning of April.
The three are excited to be bringing a modern street esthetic to the area – "special and unique baller looks," Bookwalter said, and "to making sure we have some good quality things out there."
Fuller, 25, is a Morrison High grad, Bookwalter, 26, has lived in the Princeton area, and Michael, 26, is from Chicago, where he has is own supplier.
The three, who have been friends for years – Fuller and Bookwalter have been a couple for 5 years, and she and Michael have been friends since childhood – will be settling down in Morrison while they get 4ever Paid off the ground.
If all goes well, they plan to expand into their own designer line of clothing, and they'll be looking for local artists and designers to enhance their brand.
They, too, are looking forward to the mix of retailers at the mall – the arcade, the tattoo shop, the boutiques – and to joining the community of newbies springing up at Northland.
They saw the notice of free rent on a visit to Morrison to visit Fuller's mom, and thought "Wow, that's a great opportunity for us, we'd be crazy not to get in there," Fuller said.
"We're so exited to be able to get our store in there and to get in and see what everybody else has."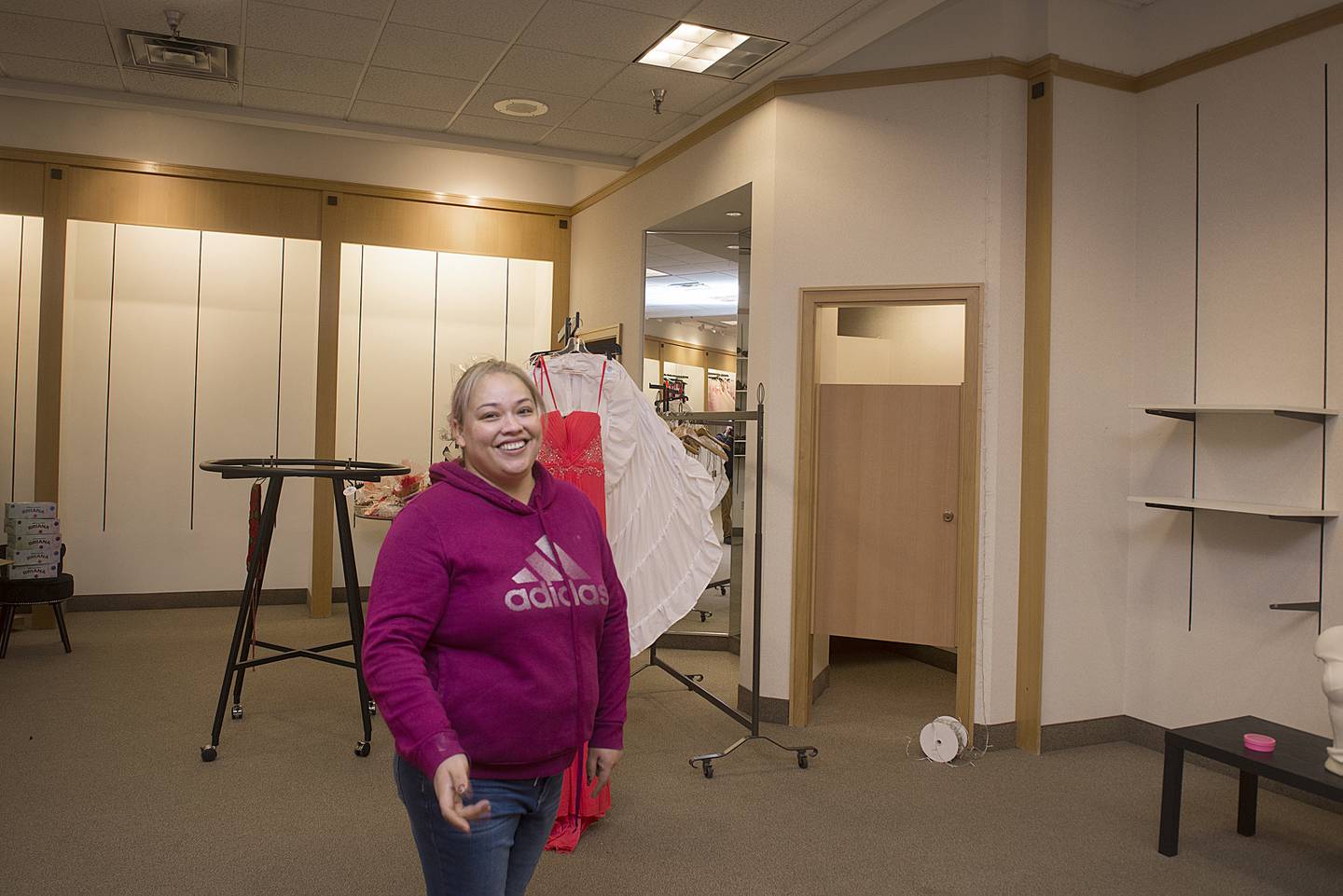 Caro Litza's on the move
https://www.facebook.com/carolitzasLLC
carolitzas1@gmail.com
815-441-3185
Caro Litza's, which opened in the mall in June, offers glittering formal wear for women and children such as gowns for proms, weddings, quinceaneras and homecomings, and dresses and suits for a child's first communion, baptism or any other special occasion. Mexican attire such as blouses and skirts, cowboy hats and serapes also is available.
When owner Caro Litza Mendoza completes her move – which will triple the store's floor space – customers will be able to not only try on the dresses, but also get their hair and makeup done by in-store designer Celeste Fernandez, for glamor-type selfies.
There also will be space for little girls to drop in with their friends to play dress up, for a nominal fee. (Groups of more than six will need to call ahead).
Hours vary for now, so find the shop on Facebook or call 815-441-3185 if you're planning a visit.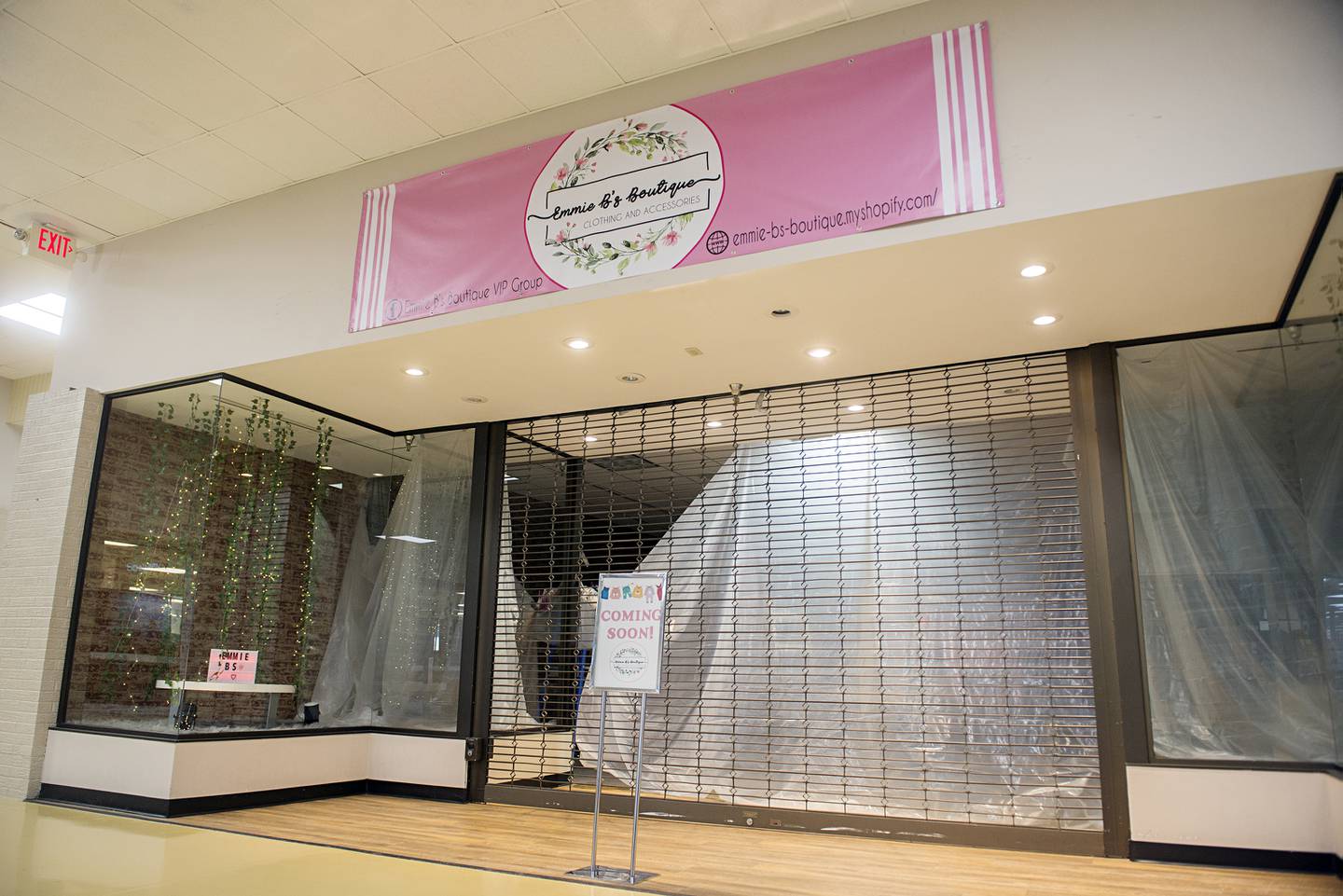 Those previously signing leases at Northland:
The Toy Store
https://www.facebook.com/sterlingILtoystore
Emmie B's Boutique
https://www.facebook.com/EmmieBsBoutique
https://emmie-bs-boutique.myshopify.com
Janet & June Boutique
https://www.facebook.com/janetandjuneboutique
janetandjuneboutique@gmail.com
Flip Side Coffee & Espresso Bar
https://www.facebook.co/flipsidecoffeeandespressobar
815-718-0022
Sotelo Media
815-908-7823
State of Mind
https://www.facebook.com/getstateofmind
815-564-2200
CS Ink
815-535-6821
Schnappin Outlet
https://www.facebook.com/schnappindeals
815-246-2323
Midwest Furniture
https://www.facebook.com/MidwestFurnitureEVV/